Ryanair is an Irish airline with headquartered in Dublin
Ryanair was founded in 1985 by businessman Tony Ryan. In 1991, Michael O'Leary got the job of restructuring the company by adopting the economic model "low fares/no frills ".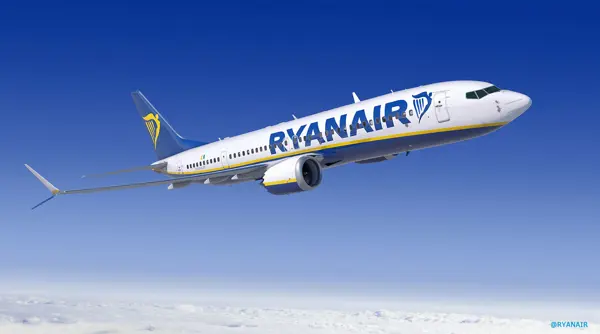 The fleet of Ryanair
The low-cost airline operating at the European level more than 2,000 daily flights (more than 139 million per year) from 86 bases, connecting over 220 destinations in 37 countries, operating by a fleet of 430 new Boeing 737-800 with orders for an additional 240 new Boeing 737 aircraft and 110 new Boeing 737 MAX 200s, and options for 100 more MAX 200s, which will enable Ryanair to grow its fleet to 585 by 2024.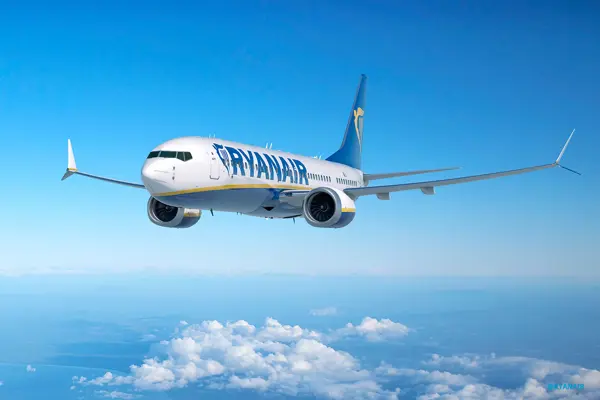 In Italy Ryanair operates
from 30 airports
The other Ryanair destinations are mainly in Europe (Austria, Austria, Belgium, Bulgaria, Cyprus, Croatia, Denmark, Estonia, Finland, France, Germany, Greece, Ireland, Latvia, Lithuania, Luxembourg, Montenegro, Norway, Holland, Poland, Portugal, United Kingdom, Czech Republic, Republic of Malta, Romania, Serbia, Slovakia, Spain, Sweden, Switzerland, Hungary), Morocco, Jordan and Israel.
Baggage on board of Ryanair
The new bag policy of Ryanair go live at boarding gates on/after 1 November 2018 and for all bookings made on/after 1 September 2018.
Only Priority Customers can bring two free carry-on bags:
1 single small bag that must have the dimensions of 40 x 20 x 25 cm and must be placed under the seat in front of the passenger.
1 large hand baggage (trolley) of 10 kg.
Non-priority customers can only bring 1 free (small) carry-on bag of dimensions of 40 x 20 x 25 cm. 
The new small bag sizer is 42 x 20 x 30 cm.
If non-priority customers want to bring a 2nd bigger (trolley) bag they can buy a 10kg check bag for €/£8 at time of booking. This 10kg wheelie bag must be checked in at the airport bag drop desk.

INFORMATION
Ryanair DAC
Address: Corporate Head Office
 - Airside Business Park
 - Swords
 - Co. Dublin - 
Ireland
Website: www.ryanair.com
Text by Alisè Vitri
Photo: Sisterscom.com, 
Shutterstock
Copyright © Sisterscom.com
Published: September 2018