Ryanair
is an
Irish airline
with headquartered in
Dublin
. Ryanair was founded in 1985 by businessman Tony Ryan. In 1991, Michael O'Leary got the job of restructuring the company by adopting the economic model "low fares/no frills ".
Ryanair Holdings Plc, the largest European air group, is the company of Buzz, Malta Air
,
Lauda, & Ryanair DAC.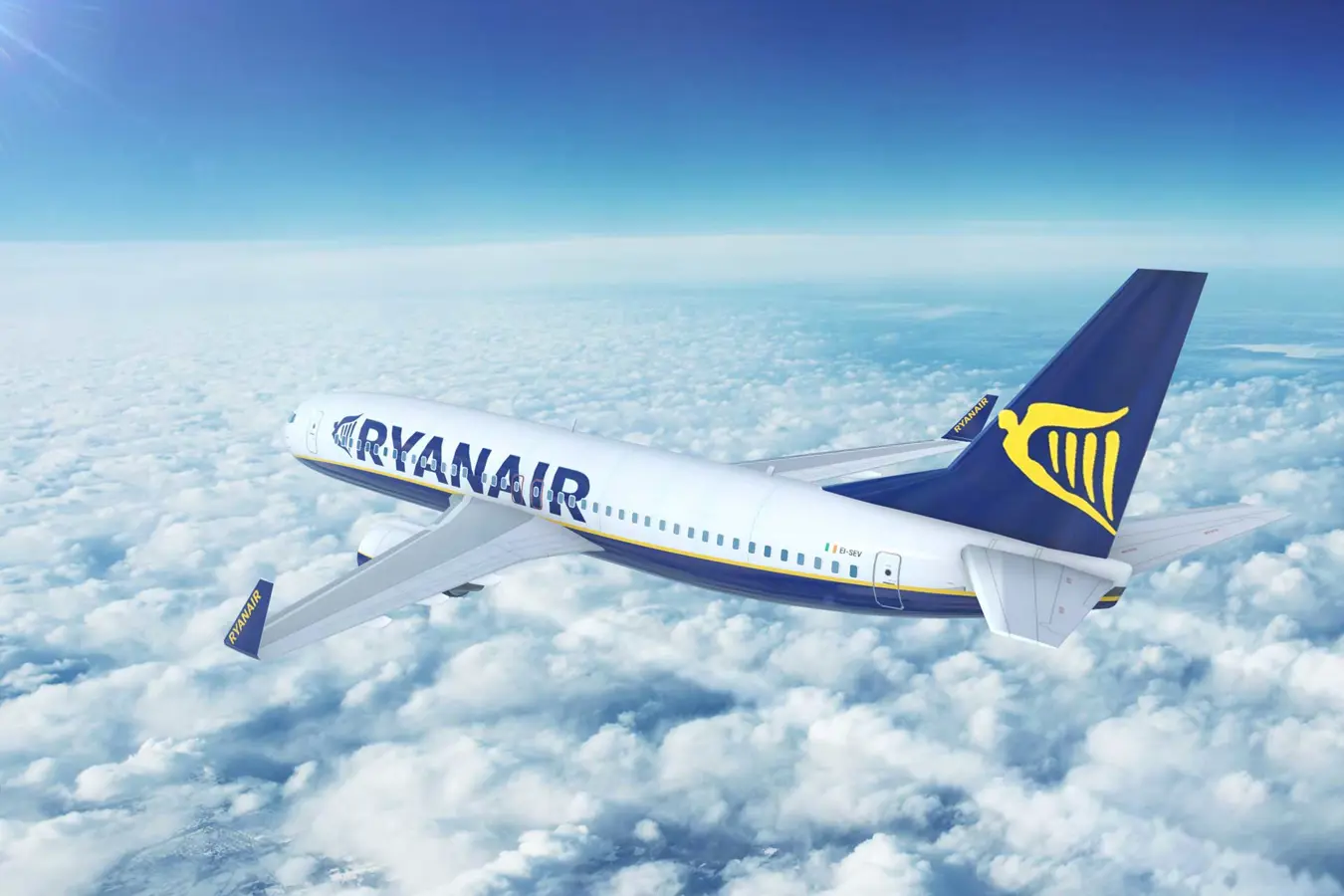 Ryanair. Photo: Copyright © Sisterscom.com / NextNewMedia /
Shutterstock
The fleet of Ryanair
Ryanair operating at the European level more than 2,400 daily flights (more than 139 million per year) from 79 bases, connecting over 200 destinations in 40 countries, operating by a fleet of 470 Boeing 737-800 with orders for an additional 210 Boeing 737 aircraft and 135 Boeing 737 MAX 200s, and options for 75 more MAX 200s, which will enable Ryanair to carry 200 million passengers p.a. by fiscal year 2025.
Ryanair. Photo: Copyright © Sisterscom.com / Piotr Mitelski /
Shutterstock
In Italy Ryanair operates from 30 airports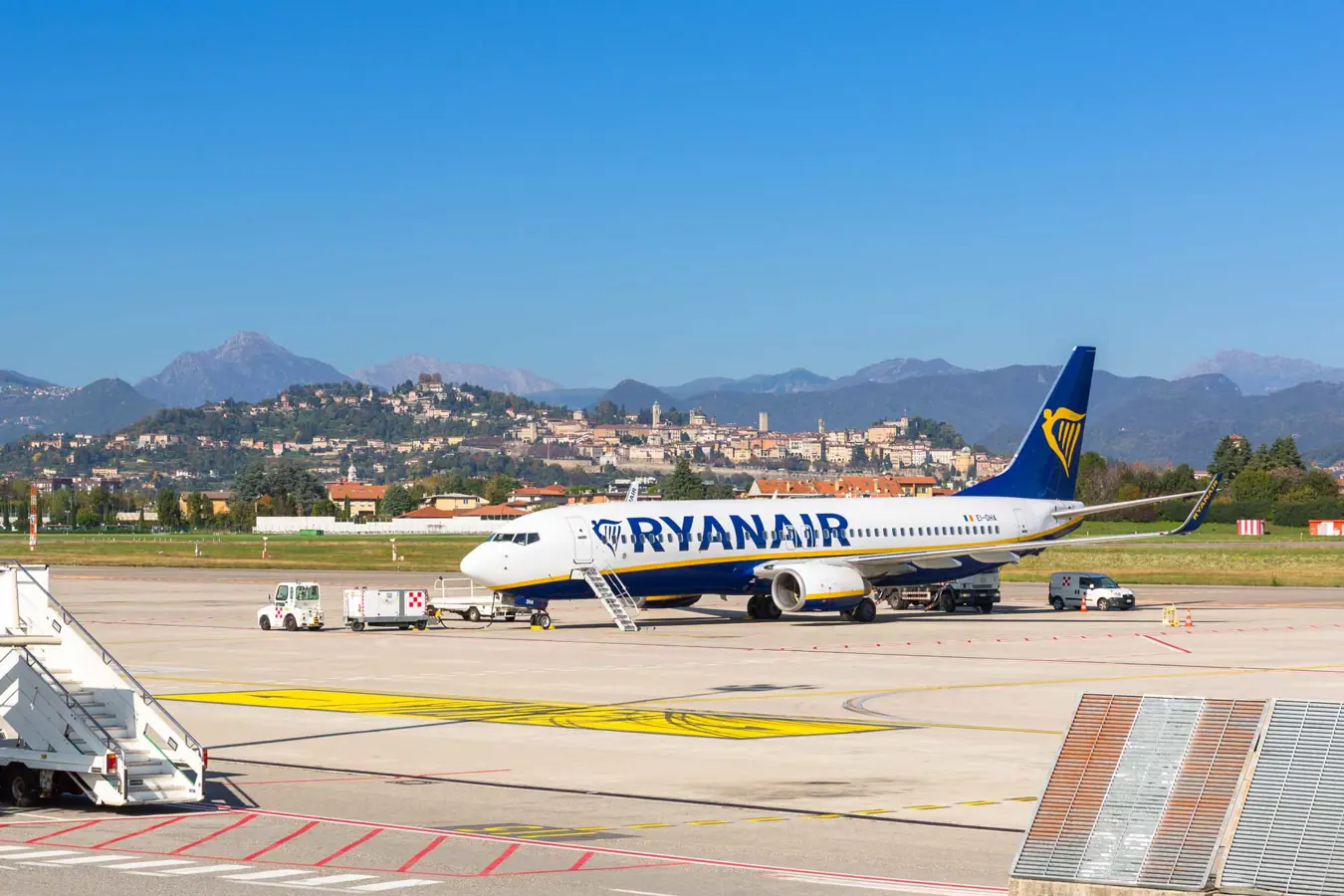 Ryanair at Milan Bergamo Airport. Photo: Copyright © Sisterscom.com / Patryk Kosmider /
Shutterstock
In addition to the Italian cities, the other Ryanair destinations are mainly in Europe (Austria, Belgium, Bosnia and Herzegovina, Bulgaria, Cyprus, Croatia, Denmark, Estonia, Finland, France, Germany, Greece, Hungary, Ireland, Latvia, Lithuania, Luxembourg, Malta, Montenegro, Netherlands, Norway, Holland, Poland, Portugal, United Kingdom, Czech Republic, Romania, Slovakia, Spain, Sweden, Switzerland, Ukraine) and in Armenia, Jordan, Georgia, Israel, Lebanon, Morocco, Russia, Serbia and Turkey.
Baggage on board of Ryanair
A small bag is included for all Ryanair fares. It must be inserted under the front seat and must have the following dimensions:
Small bag 40 x 20 x 25 cm;
or a backpack 25 x 20 x 40 cm.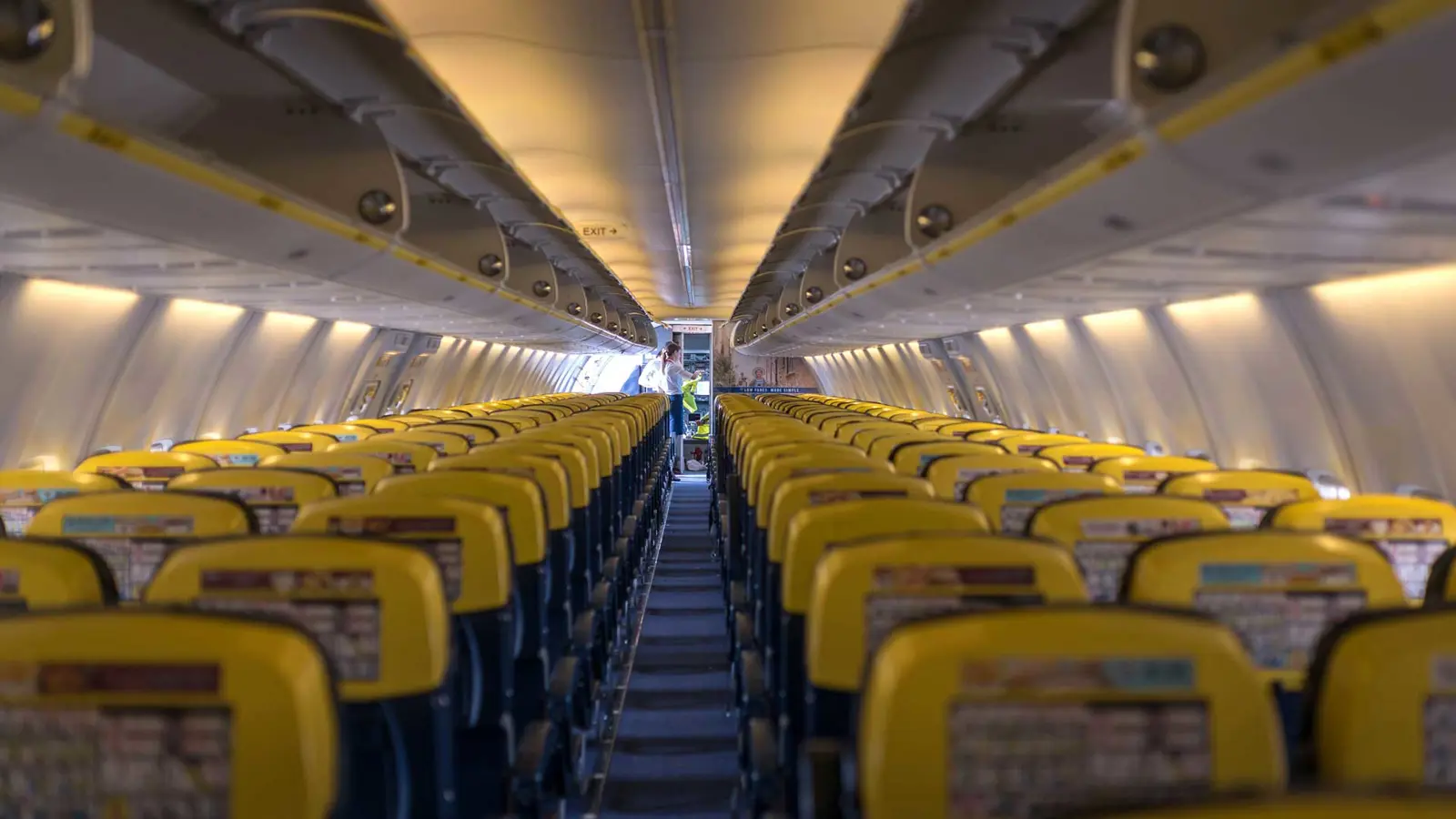 On board of Ryanair. Photo: Copyright © Sisterscom.com / pio3 /
Shutterstock
With the purchase of priority boarding, 2 carry-on bags are carried on board free of charge:
1 large trolley luggage up to 10 kg (to be stored in the overhead compartment in the cabin);
1 small hand luggage of the size of 40 x 20 x 25 cm (to be stored under the front seat).
Ryanair's small baggage gauge has the following dimensions 42 x 20 x 30 cm.
If the free small baggage of passengers who have not purchased Priority Boarding does not fit the meter, it will not be possible to carry it on board. In this case you pay a fee on the baggage and this will be labeled and checked in the hold.
Those who have not purchased Priority Boarding and want to carry a second larger piece of luggage (trolley) can purchase checked baggage for an additional fee of 10 kg at the time of booking. The 10 kg trolley must be checked in at the airport baggage drop desk before passing the security check.
The companies can change their policy and the rules for the transport of hand and hold baggage at any time. Before leaving, check on the official website of the airline the allowed measures for luggage.
Text by Alisè Vitri
Photo for editorial use only.
Visual: © Sisterscom.com / D_Zheleva /
Shutterstock
Photo: Sisterscom.com,
Shutterstock
All rights reserved. Reproduction prohibited.
Copyright © Sisterscom.com
INFORMATION
Ryanair DAC
Address: Corporate Head Office
 - Airside Business Park
 - Swords
 - Co.
Dublin
- 
Ireland
Website: www.ryanair.com
Video. Copyright © Ryanair.