Laudamotion in October 2020 suspended all flight operations.
Laudamotion is an Austrian low-cost airline that started its flight operations in spring 2018, founded by the former Austrian Formula 1 pilot Niki Lauda after the bankruptcy of the airline NIKI.

In 2018 Laudamotion and Ryanair announced a partnership and the Irish airline purchased 75% of Lauda Motion GmbH from Niki Lauda, becoming the majority shareholder. Since 2019 Ryanair has owned 100% of the airline which, in the same year, changed its name from Laudamotion to Lauda.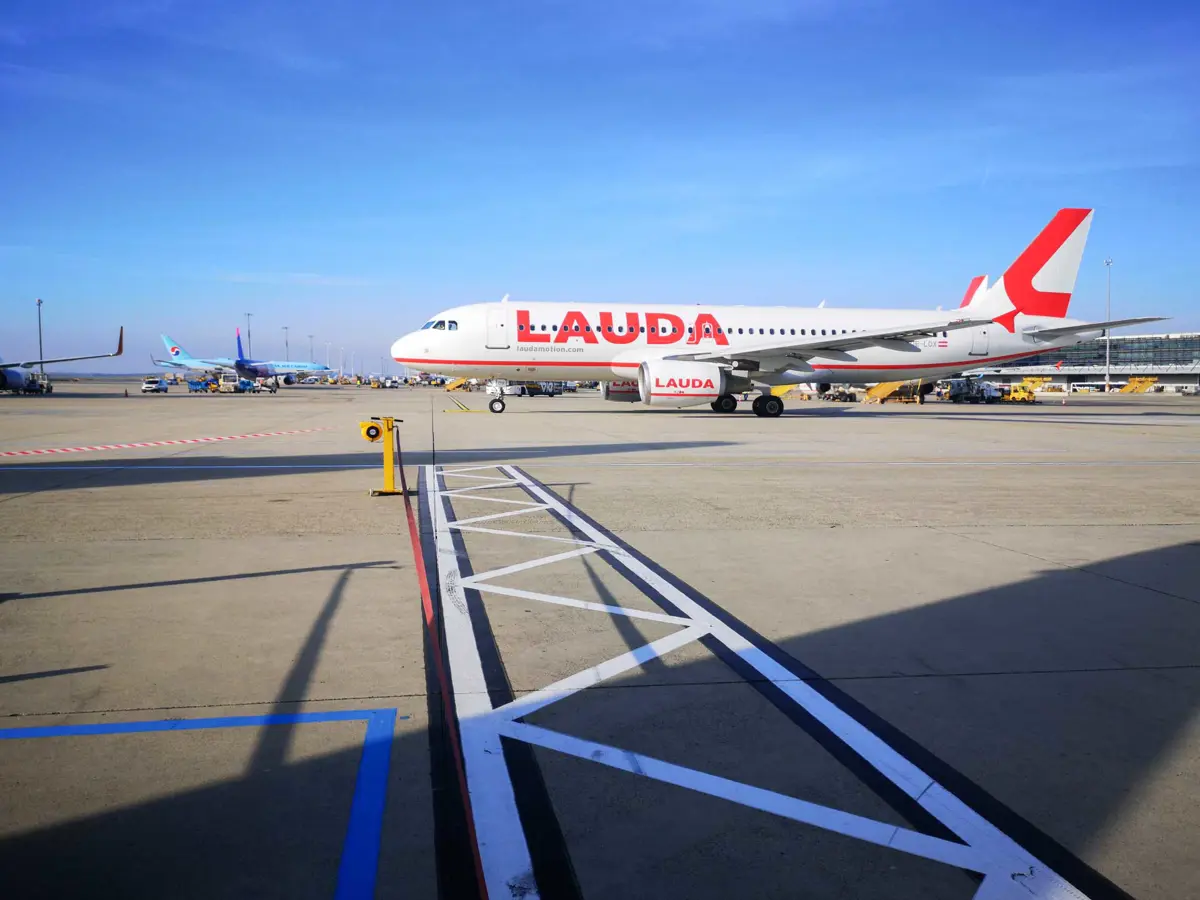 Lauda. Photo: Copyright © Sisterscom.com / jax10289 /
Shutterstock
The
Austrian airline
flies to over 100
destinations
in 30 countries on a fleet of newly acquired
aircraft
. The current
Lauda fleet
is made up of
Airbus A320
. Lauda, ​​based in
Vienna
, operates from
bases
in Austria, Germany and Spain.
Text by Alisè Vitri
Video: Laudamotion
Photo for editorial use only.
Visual: © Sisterscom.com / Wolfgang Simlinger /
Shutterstock
Copyright © Sisterscom.com
Published: september 2018
Updated: july 2020
TECHNICAL DATA
IATA Code: OE
ICAO Code: LDM
Call ID: Lauda Motion
Start flight operations: 2018
Bases: Vienna, Dusseldorf, Stuttgart and Palma de Mallorca.
Aircraft: Airbus A320
Destinations: Europe, Morocco, Jordan.
INFORMATION
Video: Copyright © Laudamotion.