08 October 2018
Commercial activity for Albastar
New flights for 2018 and 2019 Winter
AlbaStar after summer 2018, recorded a positive trend in line with expectations, with over 11 thousand hours of flight and with a turnover of around €77 million. For the fiscal year-end closing in progress, expected next 31st October, the results confirm a positive and upward trend, with about + 25% of traffic volume compared to last year.
AlbaStar's fleet
Engaged in the complete renewal of the fleet, consisting in the phase-in of the new Boeing 737- 800 NG and in the obtainment of the IOSA certification. In line with the development plan, AlbaStar's fleet now comprises six aircrafts, three Boeing 737-800 (outfitted with 189 seats in one class) and three Boeing 737-400 (outfitted with 170 seats in one class) and the addition of a fourth Boeing 737-800 is expected to enter the fleet in the first half of 2019, which will allow AlbaStar to expand its range of operations and the network of destinations served.
Operational bases
With three operational bases in Palma de Mallorca, Milan Malpensa and Milan Bergamo, AlbaStar today offers the market a functional and flexible business model that includes national and international connections, both for on-demand and scheduled traffic and has acquired numerous prestigious clients including European Tour Operators and Brokers.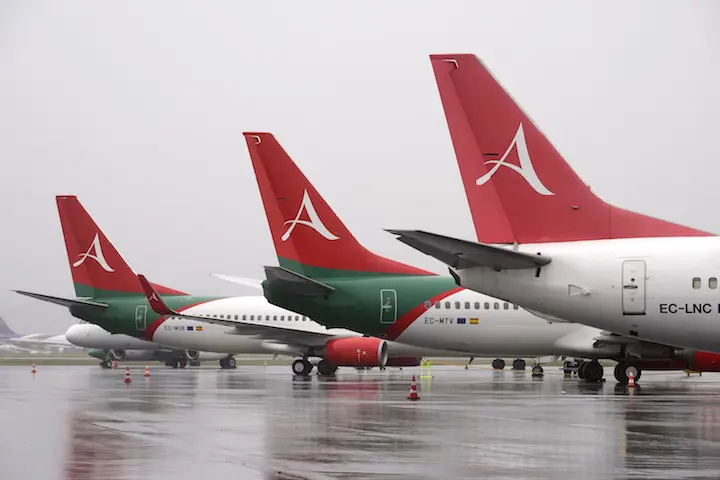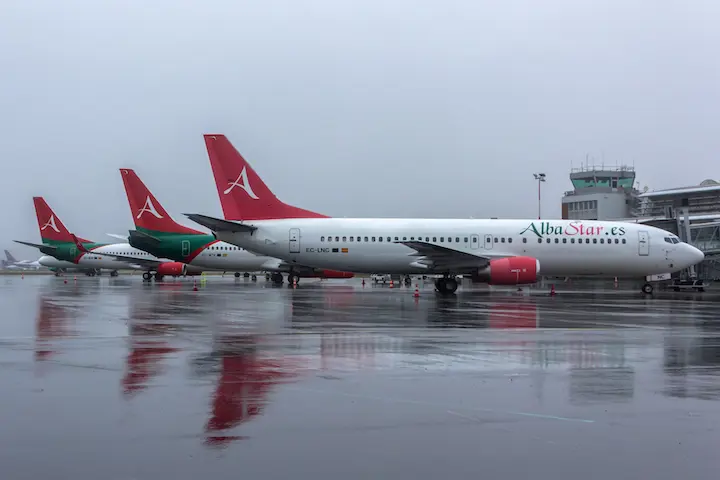 For the upcoming winter season, AlbaStar confirms its scheduled flights to:
Charter flights
With regard to charter flights, the carrier announces direct flights to Northern Europe in collaboration with the tour operator Giver Viaggi:
Rovaniemi (Lapland), in December 2018 and January 2019 and it reconfirms its connections to Norway
Bodø (Norway) starting from next June 2019 with no-stop direct flights
Tromsø (Norway) starting from February 2019.
Pilgrimage
With regard to religious and pilgrimage tourism, charter flights to and Medjugorie are confirmed by a vast Italian and European network.
From May 2019 to October 2019, scheduled flights to
Lourdes
are reconfirmed from Rome (Monday and Thursday) and from Milan Bergamo (Monday, Wednesday, Friday)
There has been an increase in
incoming flights
to the
airport of Palma de Mallorca
from Northern Europe, the
United Kingdom
and
Ireland
and
Israel
.
Albastar
's programme is now available, on the Amadeus (using the AP code) and BSP Italy and France (using code W2) reservation systems and in major and main O.T.A.
Source and Photos: Albastar Press Office
Copyright © Sisterscom.com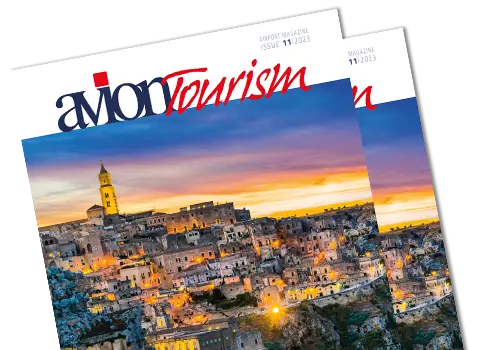 AVION TOURISM MAGAZINE
in digital version
On this issue: The World Heritage Sites of Basilicata and Puglia.