Holiday paradise for lovers of windsurfing, snorkelling and scuba diving
Once a small fishermen's village on the west coast of the 
Red Sea
, 
Marsa Alam
 is today a tourist resort in rapid and continuous development thanks, in part, to the construction of an international 
airport
.
Considered a genuine holiday paradise, with its palms and spectacular mangrove trees, it is the preferred destination of lovers of windsurfing, snorkelling and scuba diving: the crystal-clear waters and kilometres of coral reefs are in fact populated with numerous spectacularly coloured animal and plant species.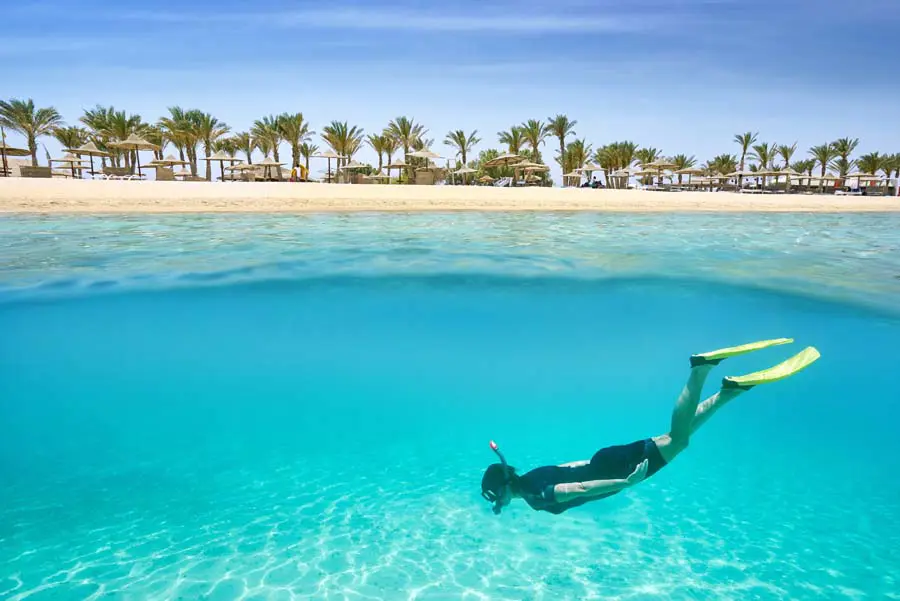 The best scuba diving spots in Marsa Alam are still relatively quiet, allowing tourists to discover in tranquillity underground gardens, coral barriers and the many wrecks dotted throughout the area.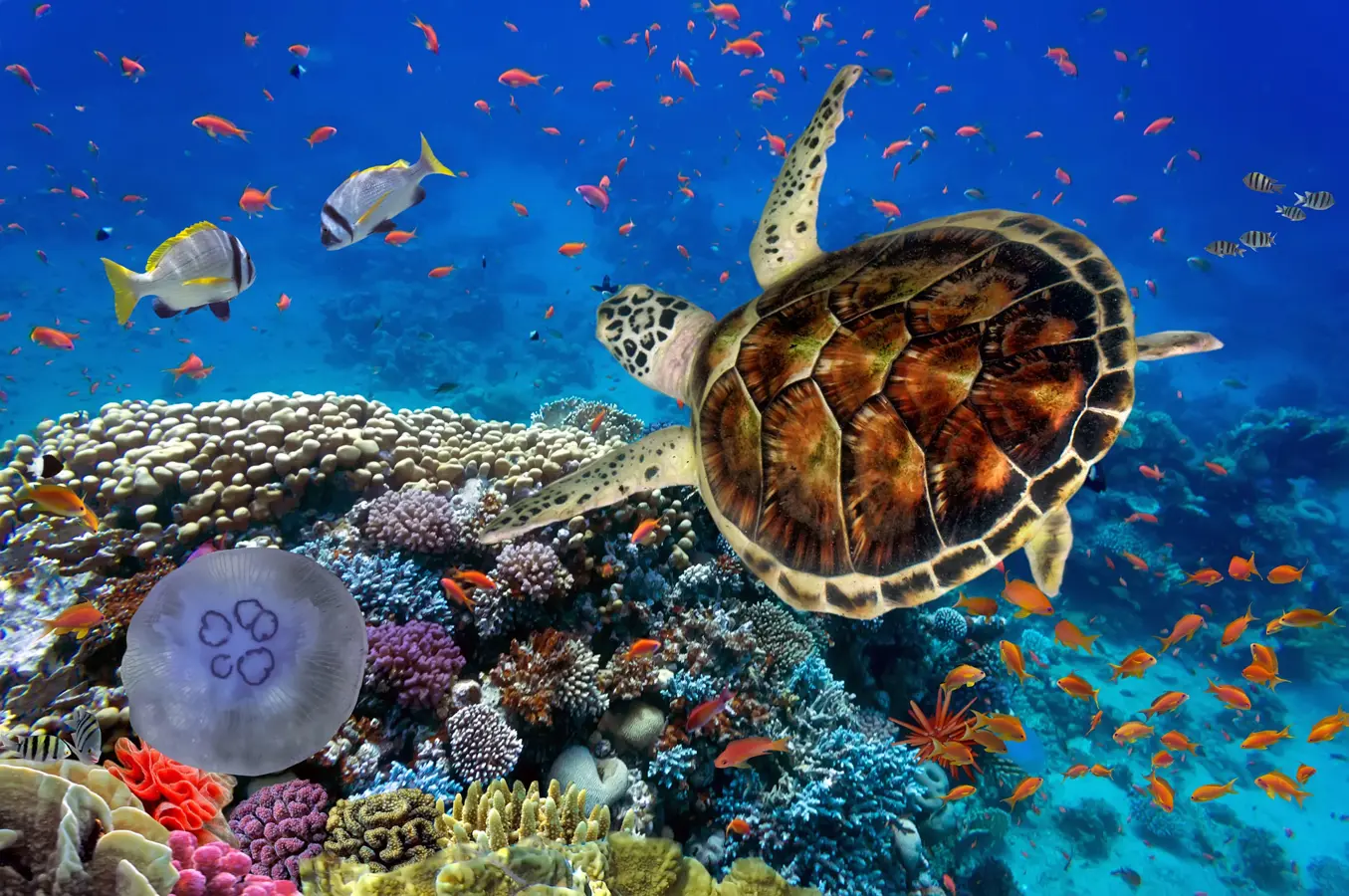 The most famous diving points
Elphinstone, with its extremely rich undersea fauna, including turtles and coral fish; 
Shaab Samadai, known also as Dolphin House due to the large number of dolphins swimming in the area
Fury Shoals, shallows with a wonderful coral garden, swimming dolphins and the wrecks of a tugboat and an old sailing ship.
Numerous 
trips
 are organised in the 
surrounding area
 for those who wish to combine a 
desert
adventure
with their sea holiday. One of the most interesting is a 
safari
 on a four-wheel drive vehicle or a 
quad bike
 to a genuine 
Bedouin village
. The trip, which can last either half a day or a full day, ends with a 
barbeque 
to the sound of 
Bedouin music 
and traditional 
dancing
. 
Desert excursions
 are also organised 
on the back of a camel.
Discover a Sunset Desert Safari
or a
Morning Quad Bike Desert Safari
.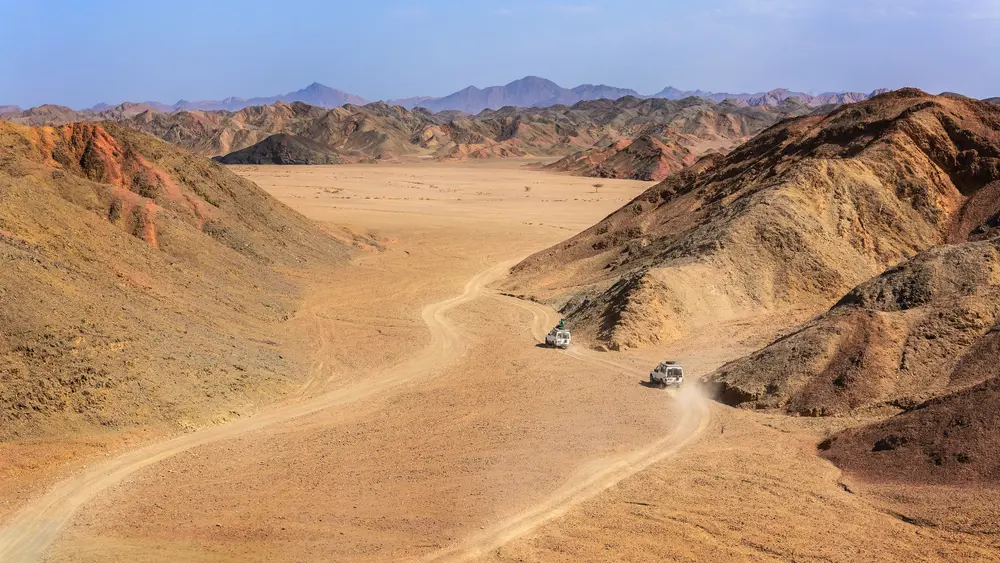 Usually tourists to the 
Red Sea
 like to combine a relaxing seaside holiday with a visit to the 
monuments of Ancient Egypt
. Various trips are organised by coach from 
Marsa Alam
 to 
Luxor
, which take approximately four hours.
Discover Luxor with a tour from Marsa Alam
.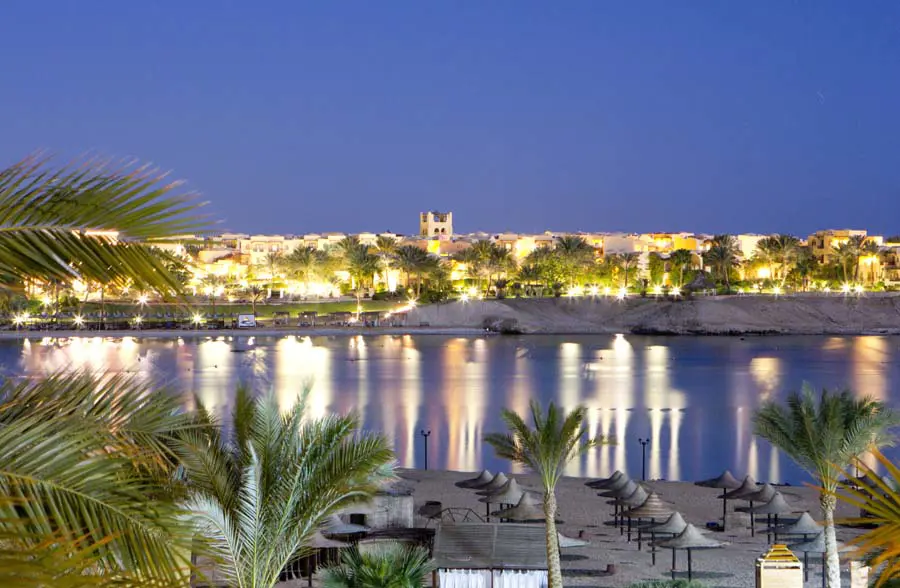 Another interesting visit is to the ruins of the old emerald mining settlements in the mountainous area of the eastern desert in the south-west of Marsa Alam, in the areas of Wadi Gimal, Wadi Sikeit, Wadi Nuqrus and Gebel Zabara. These mines were widely exploited during the Roman and Ptolemaic periods and made up the most famous and active mining complex of the ancient world. This precious stone, widely used by the Pharaohs, was considered a symbol of eternity and power.
Not far from Marsa Alam lie the remains of the ancient Roman Port of Myos Hormos, once the Roman Empire's main gateway to India and a port where well preserved Roman artefacts are still being found today. In addition to these, approximately 200 rock engravings dating back 4000 years ago can be found in the area of Wadi Hammamat, which depict traditional reed boats headed for the River Nile.
Wadi Hammamat is also famous for Bekhen Stone, a green-coloured rock considered sacred since ancient times, which was used to make cups, statues and sarcophagi, found in great numbers in the pyramids, tombs and temples.
Local craft items are extremely interesting, particularly in the markets, which not only offer various souvenirs, but also magnificently coloured hand-made rugs.
The speciality of the region
The restaurants offer international cuisine and local delicacies. These include fried meatballs with broad bean puree served with the local flatbread called shamy, as well as shawarma, similar to the Turkish doner kebab, and Kushari consisting of macaroni, rice and black lentils - a speciality of the region - fried onions and tomato sauce.
Copyright © Sisterscom.com
Published June 2018
Tourism Board
Where to sleep in Marsa Alam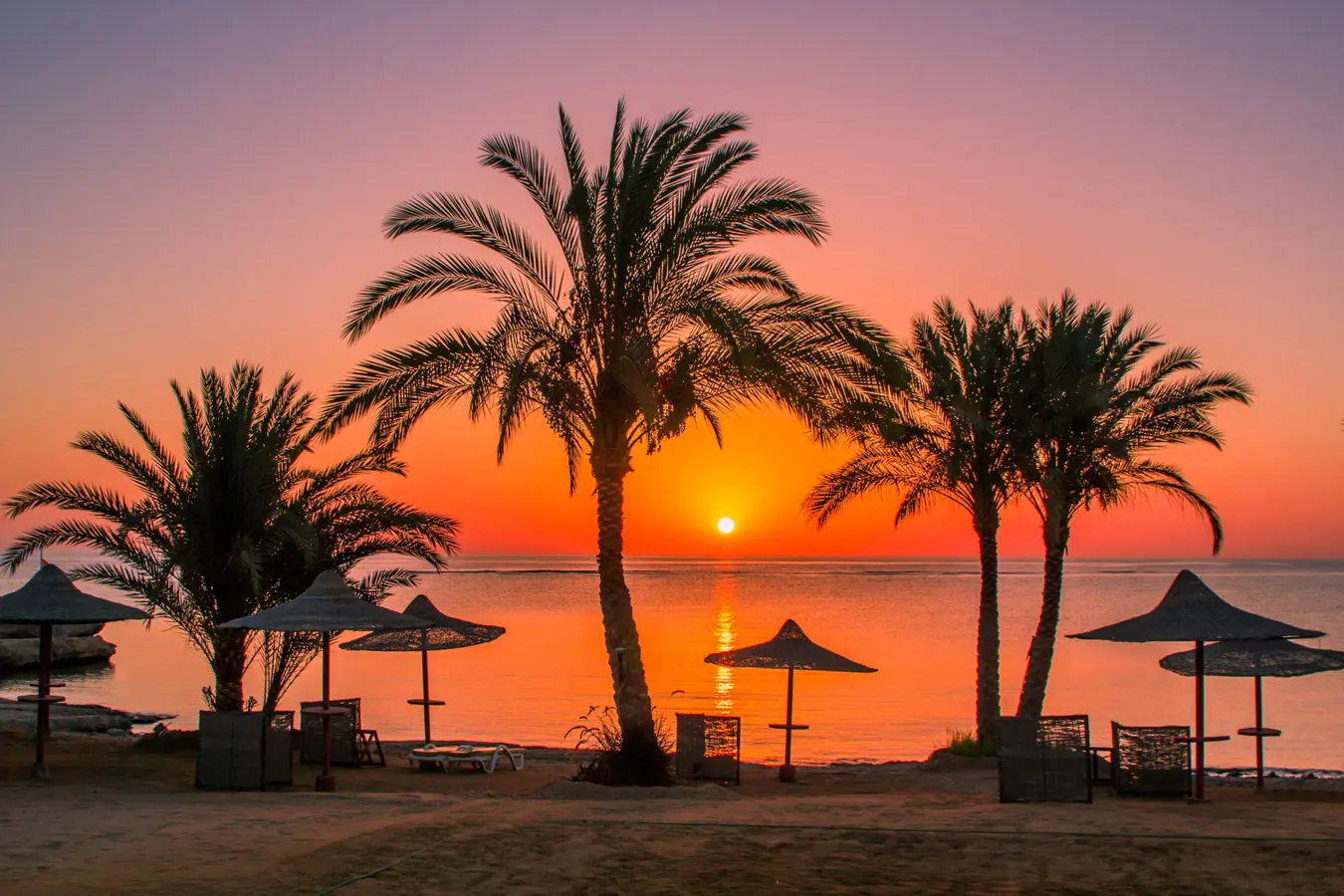 Marsa Alam is a welcoming city and offers different possibilities for accommodation.
To find the ideal hotel and the best offers you can do a search for the stars but also for districts or landmarks.
STARS
Hotels for stars, differentiated by type of services: 
REGION
Hotels in Marsa Alam Region
Download the article of Marsa Alam
in digital version
Discover the city, the main tourist attractions, the most important museums to visit and tours not to be missed, selected for you by the Editorial Staff of Avion Tourism.
WHERE TO GO
Excursions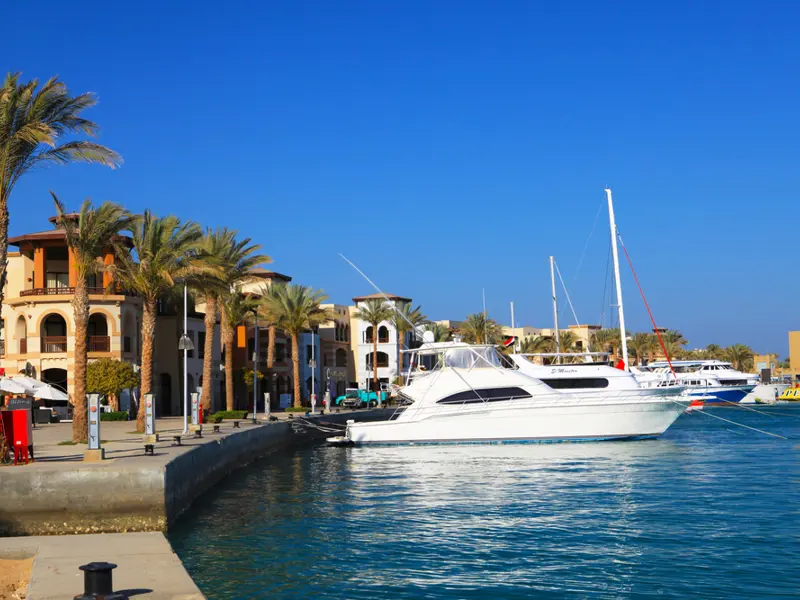 PORT GHALIB MARINA
Located at the very heart of the Port Ghalib resort community in Marsa Alam, on the Egyptian Red Sea Coast, the Port Ghalib Marina, operational since 2002, houses a 5 meter deep harbour basin, harbourmaster control, full customs and immigration facilities, ship chandlery, slipway, full service ferry terminal and refuelling facilities. The area is dotted with some greatest diving sites offering some of Egypt's most beautiful and pristine beaches and the upscale Port Ghalib Resort.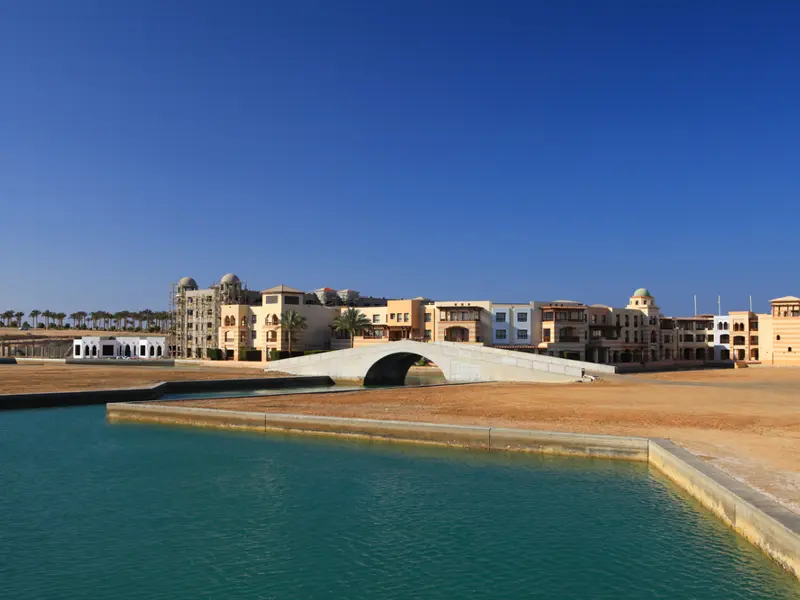 INTERNATIONAL CONVENTION CENTRE
Inside Port Ghalib Resort
In Marsa Alam is located the largest state-of-the-art business and convention centre hosted by the luxurious Port Ghalib Resort. The facility offers a total meeting space of 1950 sq. m. designed to host all scales of corporate, political and private events and meetings.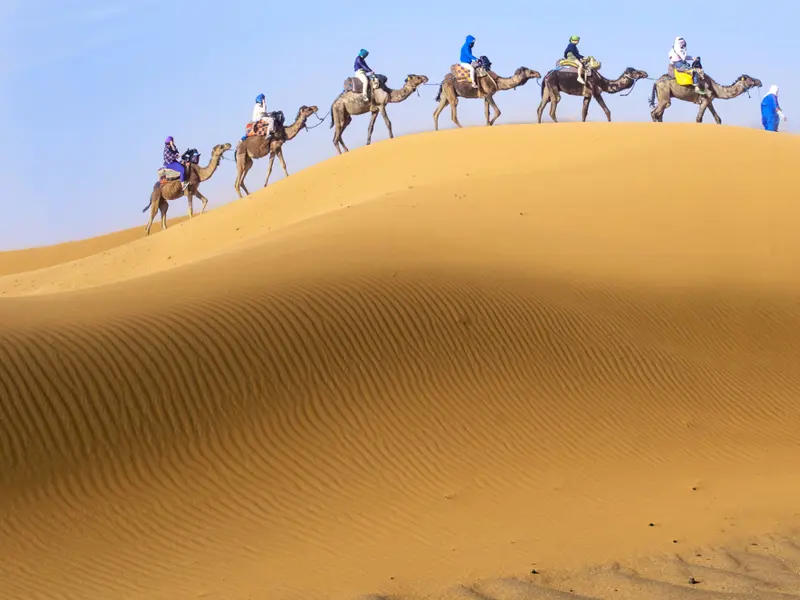 SAFARIS
Going on a safari in Egypt is rewarding in more ways than one to experience the calm of the desert, natural wonders and ancient ruins. It is possible to take short range desert safaris that last a few hours, a day or an overnight stay. To try the experience of the deep desert, it is possible to go for a long range Egypt safari with internationally recognized guides to lead you to the Great Sand Sea and other remote places.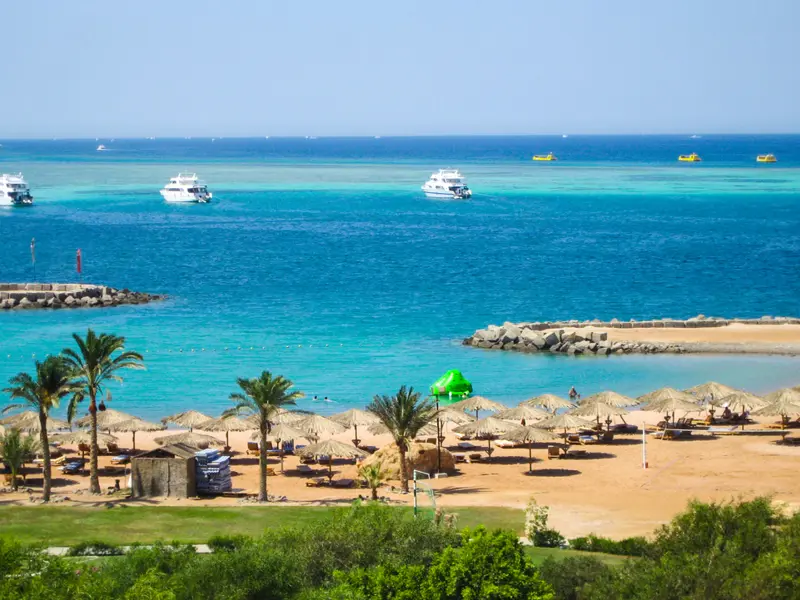 HURGHADA
Hurghada City, spanning over 40 km of pristine coastline, has year-round sunshine, incredibly beautiful coral reefs and dozens of exciting attractions in a laid back, relaxed atmosphere. Hurgada famous as a diving destination, it still has something for everyone, even the non-divers: beach fun, extreme water sports, clubbing and golfing are only some of the options. Hurghada is a resort town divided by Sigala, El-Dahar and El-Memsha.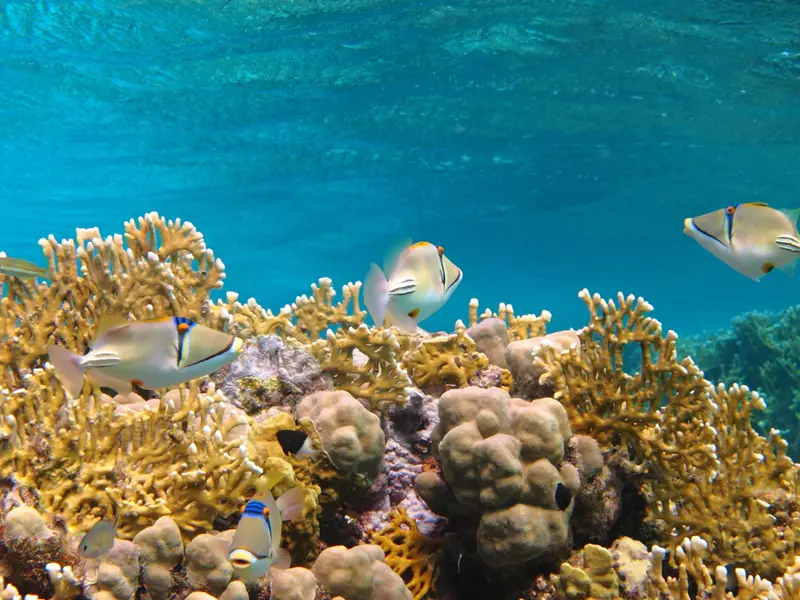 ELPHINSTONE REEF
Located 20 km off Marsa Alam's shore, Elphinstone Reef is a great diving site. The reef is 300 metres long, and its walls drop to spectacular depths of more than 100 metres.  The reef is covered with soft corals and the underwater fauna species you'll spot there are extremely diversified. These include barracudas, angel fish, groupers, and morays, only to name a few. The occasional visitors include whitetip and grey reef sharks, as well as hammerheads.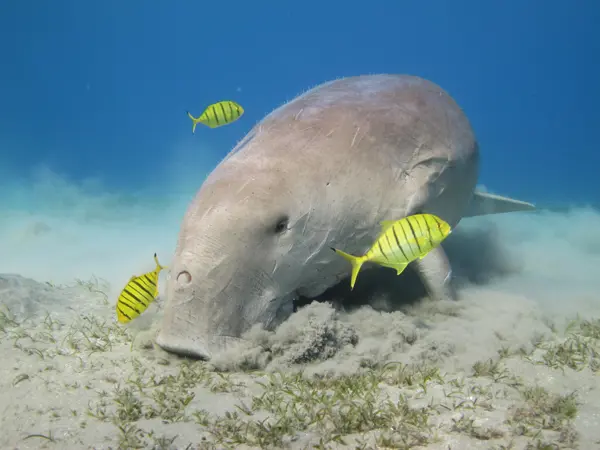 MARSA ABU-DABBAB
Marsa Abu Dabbab, the shallow and sandy reef, is an ideal place for an easy and relaxing dive. While diving in the Marsa Abu Dabbab site, you might get the chance of meeting dolphins, as well as the famous dugong "sea cows", turtles and spotted rays. Discover a beach and snorkelling with sea turtles with a tour from Marsa Alam
Destinations found in the vicinity
You might be interested in
Airports nearby Marsa Alam
Download Avion Tourism Magazine
in digital version