23 March 2023
Beach Vibes Apre il Monomarca all'Aeroporto di Ancona
Il brand Beach Vibes, di Caterina Pancotto, apre il suo Primo Monomarca all'interno dell'aeroporto di Ancona. Shopping in aeroporto per accessori da spiaggia e borse
Nuova
attività commerciale presso l'aeroporto di Ancona
. Il brand
Beach Vibes
, di
Caterina Pancotto
, apre il suo Primo Monomarca all'interno dell'
aeroporto Raffaello Sanzio di Ancona
. A rispondere per prima alla chiamata imprenditoriale di un aeroporto in forte espansione è stata l'imprenditrice e creativa
Caterina Pancotto, (titolare del brand Beach Vibes)
, siglando un contratto con l'
aeroporto marchigiano
per l'apertura di un nuovo negozio.
Beach Vibes all'Aeroporto di Ancona. Copyright © Ancona International Airport Spa.
Continua l'incessante crescita della Regione Marche e dei suoi successi. Il 2023 è l'anno determinante per il rilancio dell'
aeroporto Raffaello Sanzio
, non solo da un punto di vista strutturale e territoriale, ma anche da un punto di vista commerciale. Dopo la prossima apertura dei voli in continuità territoriale su tre grandi città:
Roma
,
Milano
e
Napoli
, e l'aggiunta di
voli europei
, come
Londra
e
Parigi
, che saranno la grande novità della prossima estate.
All'interno del negozio di Beach Vibes all'Aeroporto di Ancona, che inaugurerà questa estate, potrete trovare colorati accessori da spiaggia: come bellissimi Teli mare, Kimono-Accappatoi e un assortimento di borse, tutti colorati, leggeri, anti sabbia e in microfibra.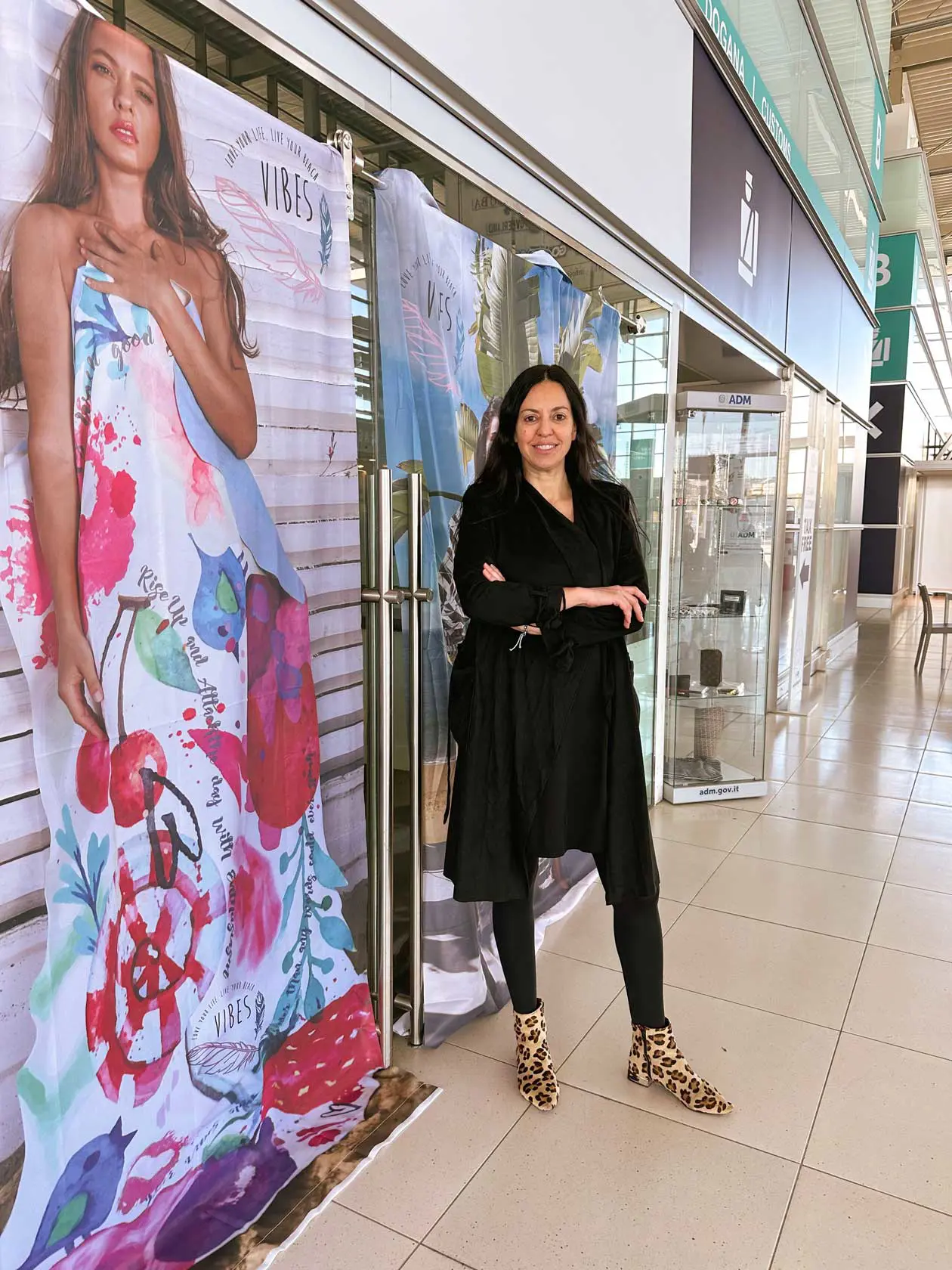 "Ho ritenuto opportuno e giusto investire io stessa nel nostro aeroporto, aprendo un Monomarca del Brand: Beach Vibes. Le Marche hanno un glorioso futuro, sia come fulcro trainante nel settore produttivo artigianale delle PMI, -del quale faccio parte io stessa- che come fulcro del turismo nazionale. Una regione da riscoprire, nella quale investire e soprattutto cominciare ad amare!" Chiude così l'intervento della marchigiana Caterina, Sangiorgese doc.
Il gusto per la moda di beach Vibes è evidenziato da uno stile ricercato, creato e prodotto in Italia che ne garantisce la certificazione del "Made in Italy".
La fondatrice Caterina Pancotto, è titolare di First Comunicazione Agency. Grazie alla sua esperienza e conoscenza nel mondo della moda, ha lanciato "Beach Vibes" sprigionando il grande e magico potere delle "Vibrazioni del Mare".
La Beach Vibes, vanta importanti clienti in tutto il mondo, dalla Thailandia agli Stati Uniti d'America, in Europa e in tutta Italia.
A cura della redazione di Avion Tourism Magazine
Fonte testo e foto: Ufficio Stampa Ancona International Airport Spa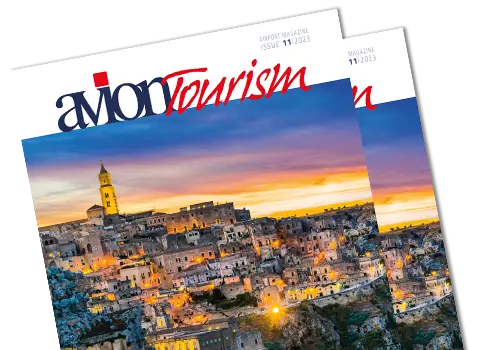 AVION TOURISM MAGAZINE
in digital version
On this issue: The World Heritage Sites of Basilicata and Puglia.