The Lisbon Airport is located 7 km from the city center of Lisbon and is the largest airport in Portugal. The airport has two terminals T1 and T2 and the management company is
ANA Aeroportos de Portugal
.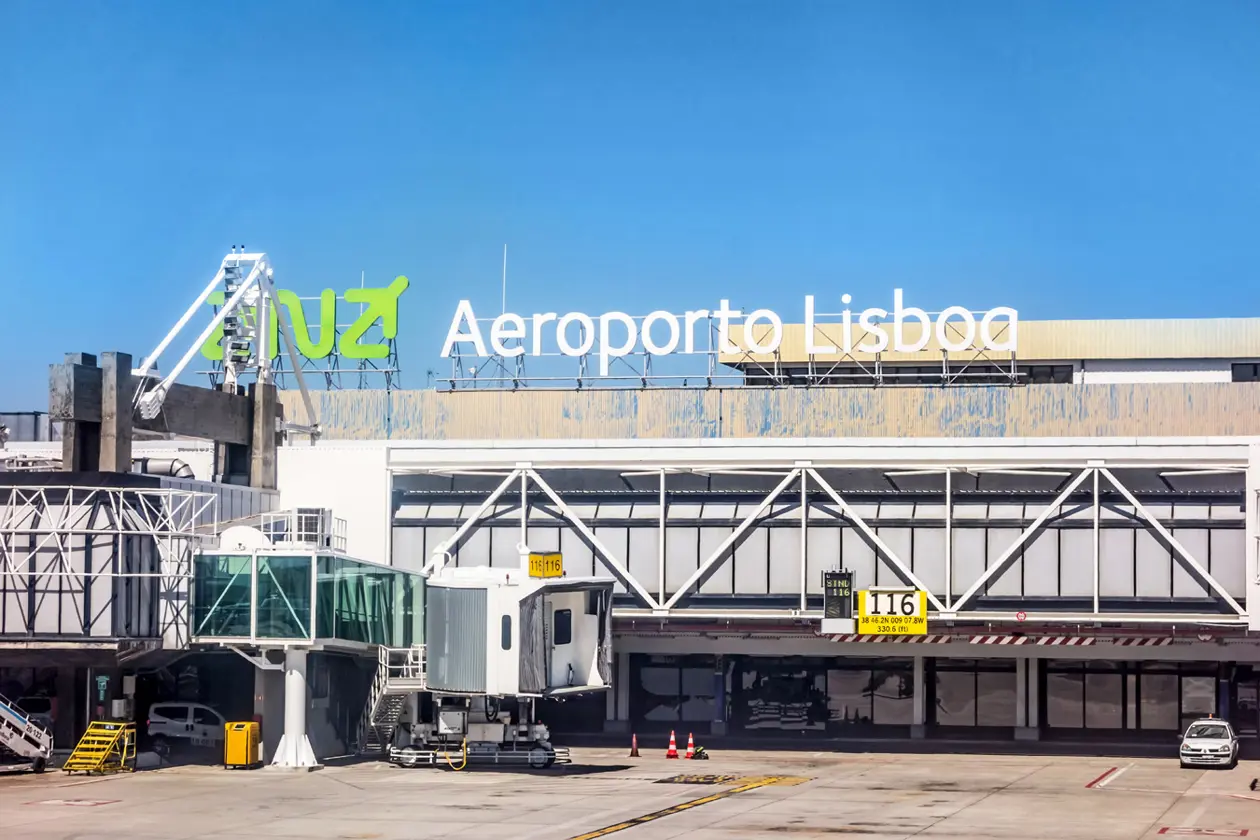 Inside the airport, passengers find services and facilities to make their journey pleasant and comfortable. There are numerous catering options, including restaurants, cafes and fast food outlets, where you can enjoy local or international specialities. In addition, there are several shops offering a variety of products, including souvenirs, clothing, duty-free items (at the Lisbon Duty Free in both T1 and T2 after security) and much more.

In Terminal 1 there is the Schengen shopping court of the Lisbon airport and the approximately 900 m2 ANA Lounge with a panoramic view of the runway, perfect for relaxing, working or taking a shower while waiting for your flight.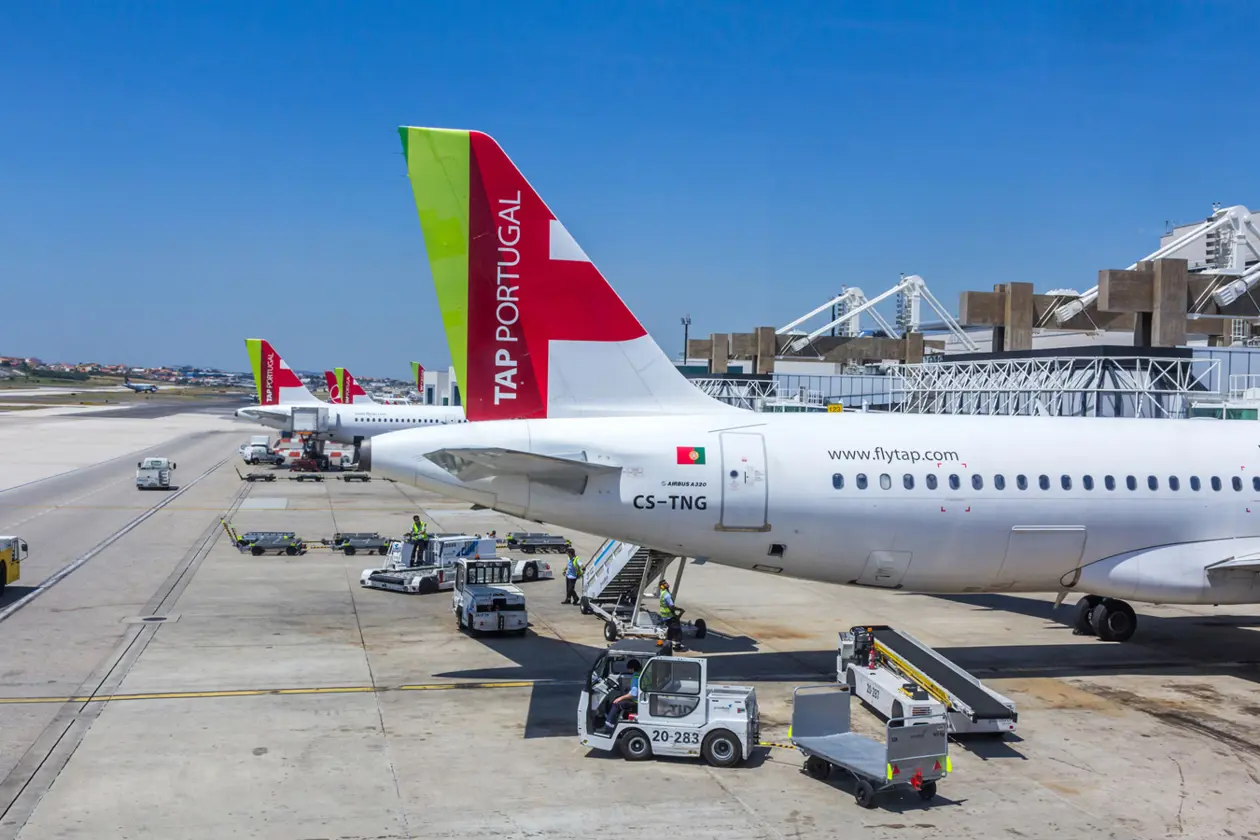 Lisbon Airport, also known as Humberto Delgado Airport or Portela Airport, is an important European hub for Brazil, as well as being a major European Star Alliance hub for South America and also a European hub for Africa.
Lisbon Airport is the main hub of the Portuguese national carrier TAP Air Portugal, including its subsidiary TAP Express, as well as being a hub for low-cost airlines. Terminal 2 is reserved exclusively for the departures of the following airlines: Eurowings, Norwegian, Ryanair, Transavia, Vueling and Wizz Air. The easyJet company instead operates at Terminal 1 with the other carriers of the airport.

INFORMATION
Management company: ANA Aeroportos de Portugal S.A.
Address: Lisboa Airport - Alameda das Comunidades Portuguesas - 1700-111 Lisbon (Portugal)
Telephone no.: +351 218 413 500
Website www.ana.pt

TECHNICAL DATA
IATA Code: LIS
ICAO Code: LPPT
Country code: PT
Text: Alisè Vitri
Avion Tourism Magazine
Photos for editorial use only: © Sisterscom.com,
Shutterstock
Copyright © Sisterscom.com
Flights departing and arriving from Lisbon

Find a flight to and from Lisbon

Transportation to/from Lisbon airport
Train
10 minutes by metro and a little more by bus, you reach the Gare do Oriente, the main railway station of Lisbon, from where you can take trains to all parts of the country. Bus: N. 208, 705 and 744. Metro Station: Oriente. It can also be reached by taxi.
Metro
Lisbon Airport can be reached by metro via the Airport - Saldanha line. The airport metro station connects the city center of
Lisbon
(Saldanha) and the airport in about 20 minutes. Info: www.metrolisboa.pt
Bus
The buses follow different routes from the airport to the city of Lisbon and vice versa. The maximum baggage size allowed on bus lines that stop at the airport arrivals terminal is 50x40x20cm. If your baggage exceeds these dimensions, you have to take the specific airport buses (Aerobus and Airport Shuttle). Info: www.carris.pt

Shuttle between T1 and T2
Once you arrive at the airport's Terminal 1, simply take the free shuttle to Terminal 2. This shuttle operates from 03:30 to 00:30 the next day and leaves every 12 minutes from the Departures area of each terminal. The journey takes approximately 3 minutes.
Airport shuttle
Coimbra Airport Shuttle operates a door-to-door shared transfer between central Portugal and Lisbon and Oporto airports. The service offers numerous daily shuttles departing from the airports. Info: www.airportshuttle.pt
Car
Road Av. Alm. Reis e Av. Alm. Gago Coutinho: 7 Km in 10 minutes.
Car hire
The car rental service at the airport is operated by Avis-Budget, Europcar, Guerin, Goldcar, Hertz and Sixt.
Taxi
Airport taxis are normally queued outside the departures and arrivals terminals. Depending on traffic, the journey to the city center is quick and costs between 10 and 15 euros, including taxes for luggage.
Cruise Terminal
The new
Cruise Terminal
is located just over five miles from
Lisbon Airport
, and is used for those arriving by plane and leaving immediately on a cruise holiday to
Lisbon
. Once landed, follow the signs at the airport for baggage claim. After collecting your luggage, proceed to the arrivals hall where, if your cruise package includes a meet and greet option, someone will be there to escort you to the cruise terminal. Info: www.portodelisboa.pt
Destinations found in the vicinity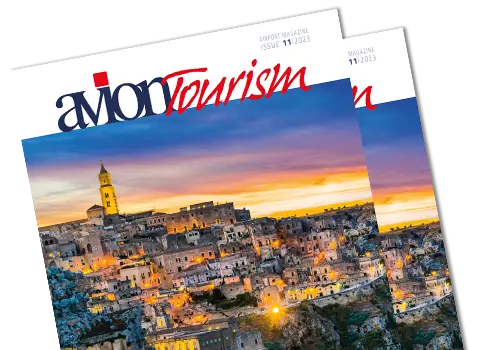 AVION TOURISM MAGAZINE
in digital version
On this issue: The World Heritage Sites of Basilicata and Puglia.