Istanbul Airport (in Turkish İstanbul Havalimanı) is the largest infrastructure in Turkey and has been operating since 2019. With an area of ​​76.5 million square meters, the new Istanbul airport serves as a global hub between Asia, Africa and Europe.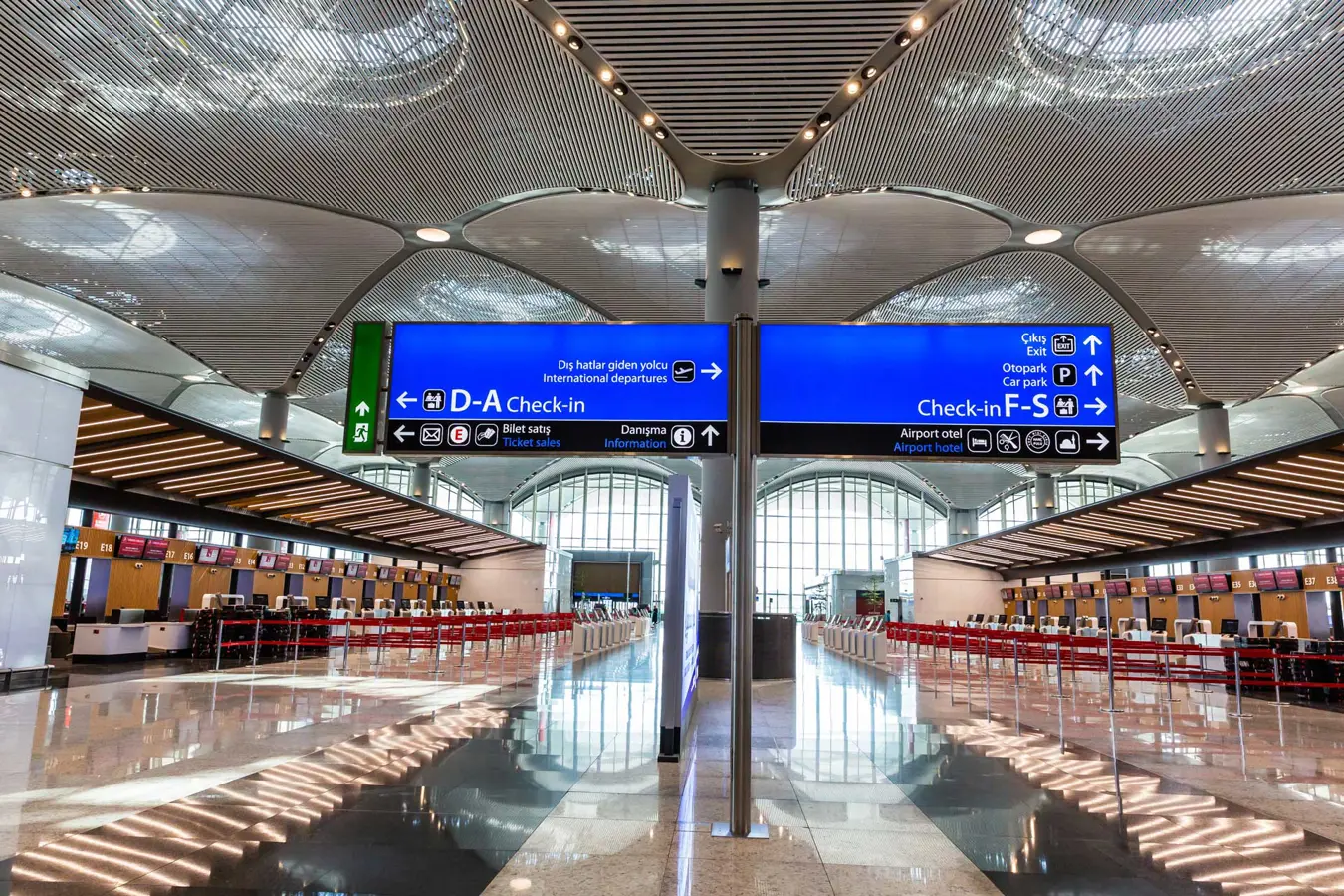 Istanbul Airport. Copyright © Sisterscom.com / gokcentunc /
Shutterstock
Located on the
European side
of Istanbul
, on the shores of the
Black Sea
, the new airport is located at the intersection of
Çatalca-Göktürk-Arnavutköy
, between the villages
Tayakadın
and
Akpınar
. On the European side, the airport is 36 kilometers from
Levent
and 40 kilometers from
Taksim
. On the
Anatolia
side, the total distances are 47 kilometers from
Üsküdar
and 52 kilometers from
Kadıköy
.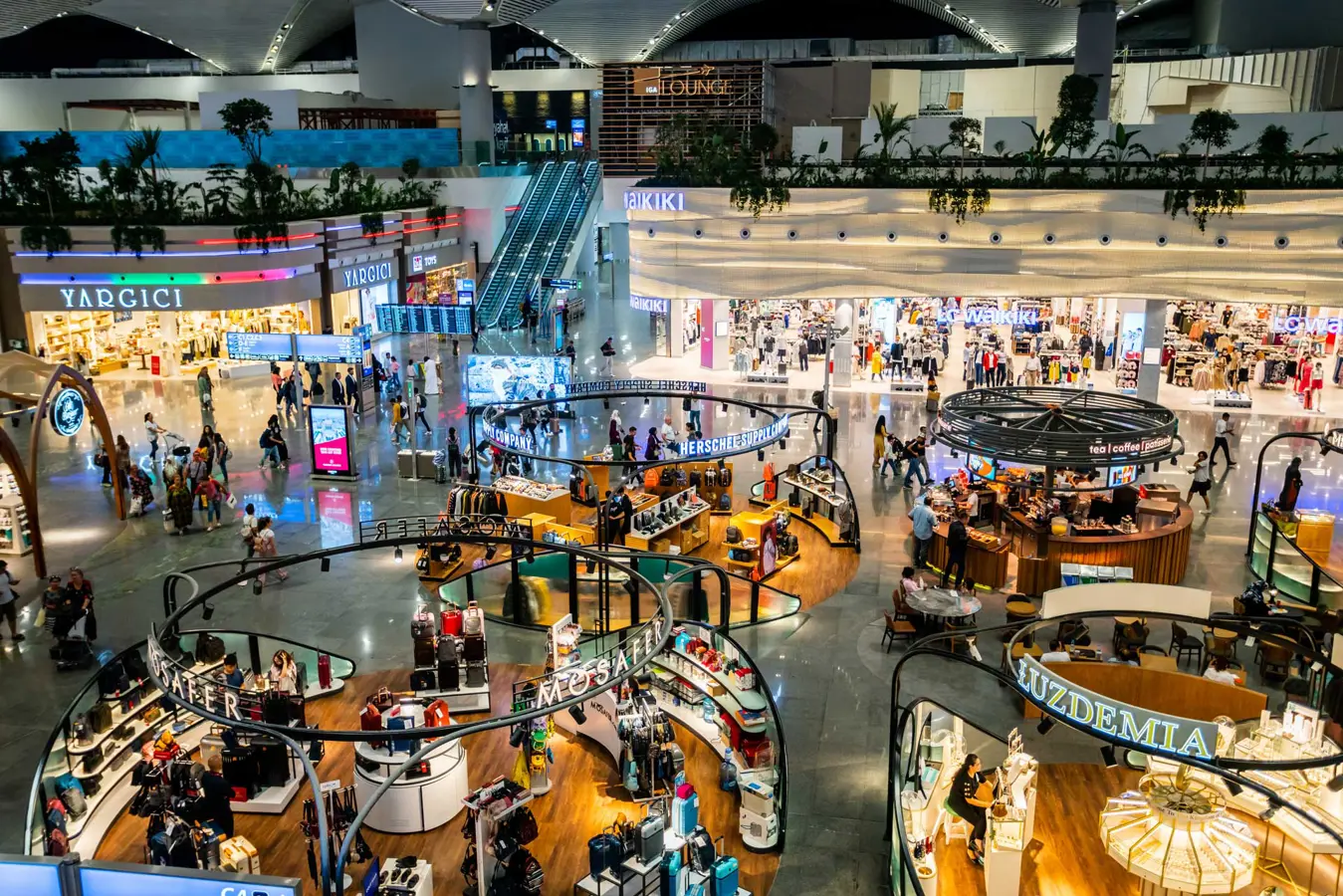 Istanbul Airport. Copyright © Sisterscom.com / Ewa Studio /
Shutterstock
Istanbul Airport has a 53,000-square-meter duty-free area with world-renowned brands and shops, as well as cafés and restaurants offering a selection of Turkish and international cuisine. Another feature of the new airport are special passenger services with the İGA Pass: quick access checkpoints, special receptions for arriving and departing passengers, lounge areas and services for business travel.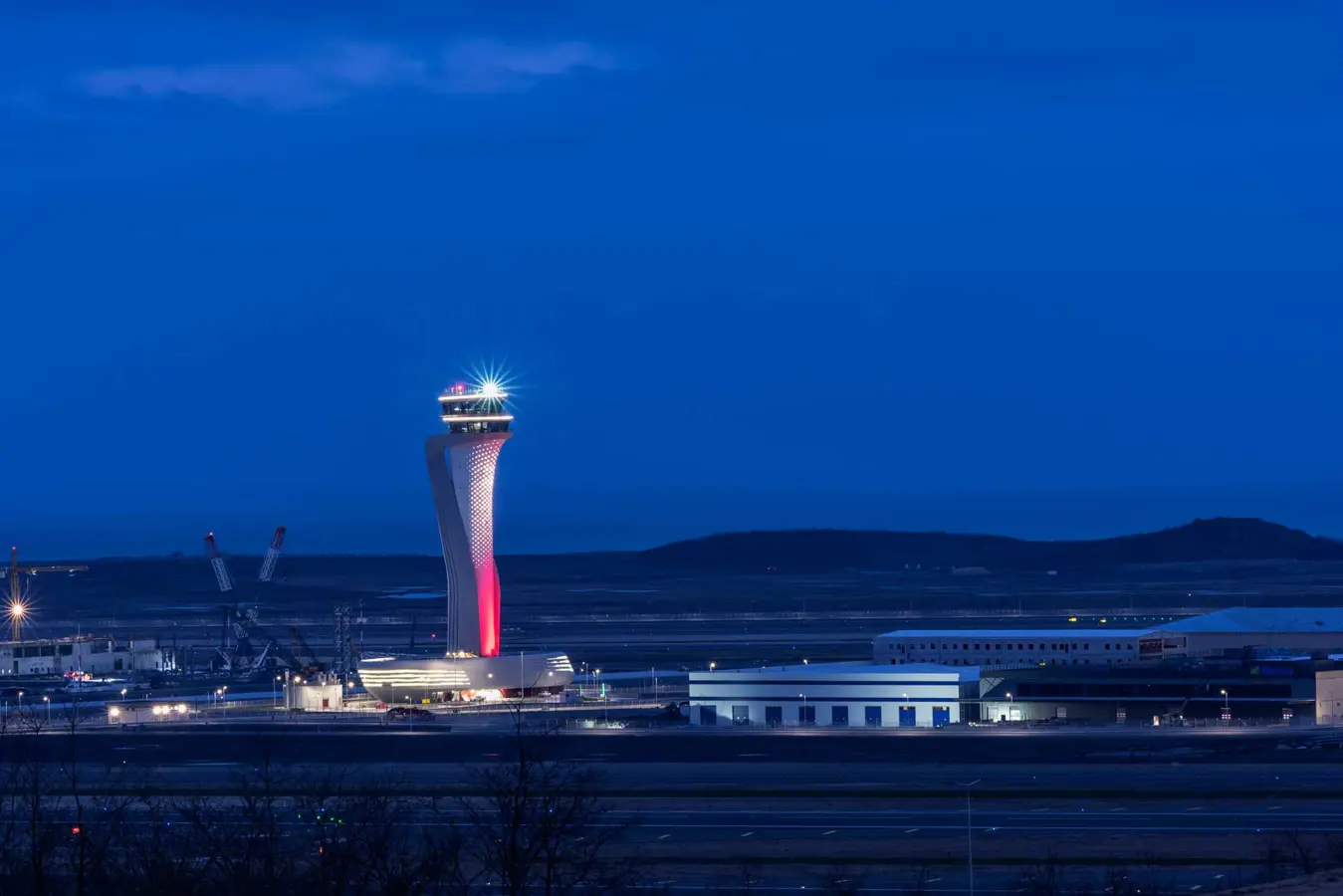 The new Control Tower of Istanbul Airport, by Pininfarina. Copyright © Sisterscom.com / syekteese /
Shutterstock
Istanbul Airport
serves travelers on
domestic and international flights
. Currently, flights take off to 45 national cities; on international routes, passengers can reach 249 cities in 110 countries from the
international terminal at Istanbul airport
. Once all phases of the airport are operational, the facility is expected to reach a capacity of 200 million passengers. The
new Istanbul airport
is the
Turkish Airlines
hub.

INFORMATION
Management company
: İGA​​ ​(İstanbul Grand Airport)
Address
: Tayakadın District Terminal Street No.1 Arnavutköy - Istanbul
Telephone no.
: 444 1 / 444 1 442
Website
:
www.istairport.com

TECHNICAL DATA
IATA Code: IST
ICAO Code: LTFM
Country code: TR
Text edited by Alisè Vitri
Video: Copyright © İGA Istanbul Airport.
Photos for editorial use only.
Copyright © Sisterscom.com
Update: july 2020
Flights in real time to/from Istanbul

Search a flight to/from Istanbul

Video: Copyright © İGA Istanbul Airport.
Transport to/from the airport
Metro
Istanbul Airport
will be connected by two
Istanbul
metro lines: the new
M11
line that departs from
Gayrettepe Station
is expected to be open in 2021. Another line from
Halkalı
on the
Marmaray
railway line is expected to be completed in 2022.
Train
Istanbul's main railway line will connect the airport to Halkalı and, via the city's outer ring road, will cross the Yavuz Sultan Selim bridge across the Bosphorus and will join the Asian railway network to Gebze.

Bus
Istanbul Airport is easily accessible by public transport such as buses and shuttles for airport transfers.

Taxi
Taxi service is offered at Istanbul airport 24 hours a day, 7 days a week, with vehicles located on the Departures floor (2nd floor) in addition to those at the main stops in front of the national and international passenger exits in the Plaza section.
Car
To reach Istanbul airport follow the road from Yavuz Sultan Selim Bridge and Northern Marmara Highway.

Car hire
Destinations found in the vicinity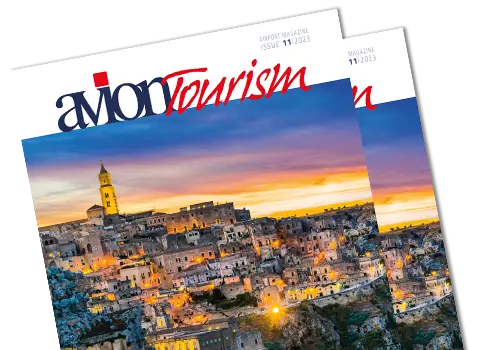 AVION TOURISM MAGAZINE
in digital version
On this issue: The World Heritage Sites of Basilicata and Puglia.