21 October 2022
New megayachts for Azimut|Benetti
Three première for U.S. in the Fort Lauderdale International Boat Show: Azimut Magellano 66, Benetti Oasis 40m and B.Yond 37m
Azimut|Benetti Group will be taking part in the Fort Lauderdale International Boat Show held from October 26 to 30. The boat shows confirm their value as an opportunity for world leading yacht builder Azimut|Benetti Group to present its brands' most significant new models to the market and preview important novelties resulting from the Group's pioneering vision and ongoing stylistic and technological research work to satisfy the desires of modern owners.
Azimut
The U.S. premiere will be Magellano 66. Inspired by the culture of trawlers designed for long-range voyages, Azimut interprets this model with a contemporary twist and, as far back as 2007, developed the concept of the first Crossover in the history of yachting. Dual speed modes, latestgeneration high-efficiency hull, and a design of rare sophistication: this is the Magellano line's response to the needs of a contemporary owner who loves travelling.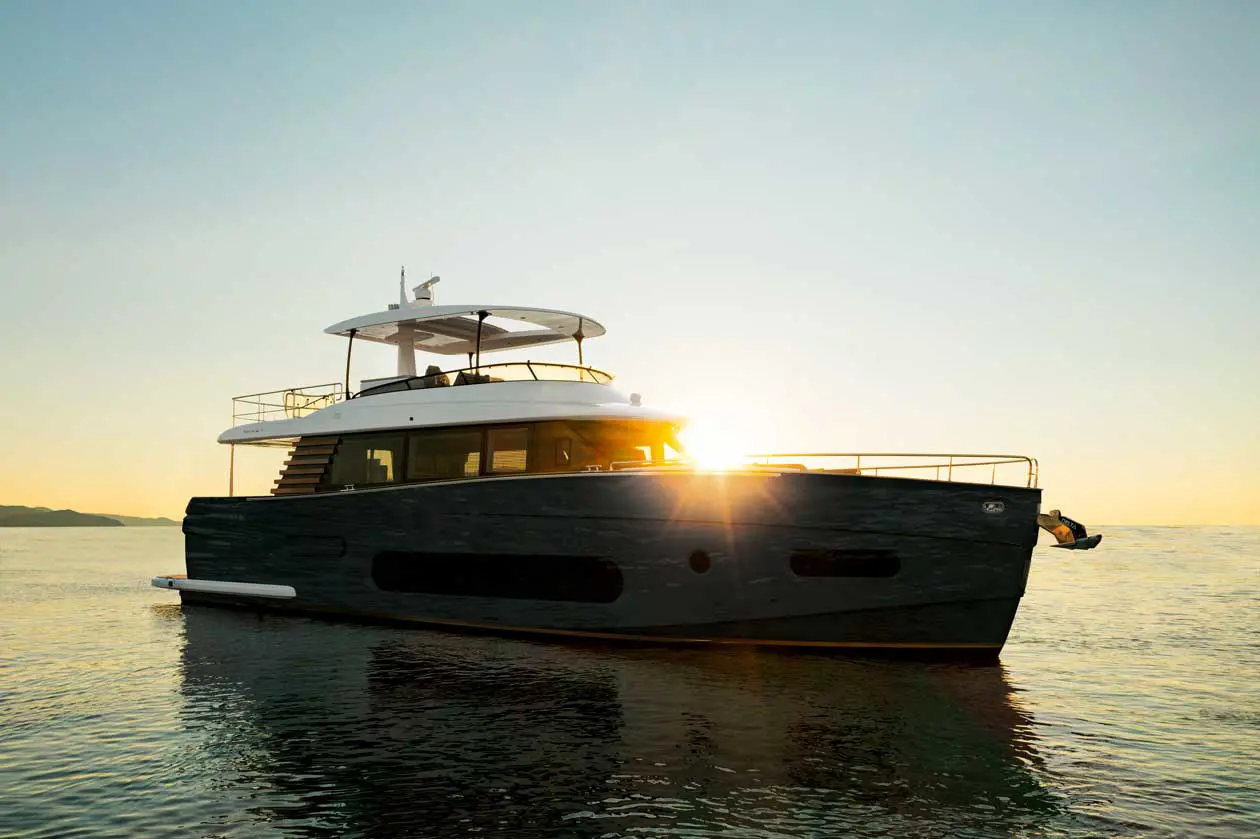 Azimut Magellano 66. Copyright © Gruppo Azimut|Benetti.
Magellano 66 is a 20-meter, long-range yacht
that represents the ideal solution for long cruises in a wide range of sea conditions. While the large hull and the multi-purpose spatial architecture offer the combined pleasure of socialisation and intimacy, superior fuel efficiency means freedom of
destination
and the possibility of
long-range cruises
in places and at times reserved for the few.
Azimut makes use of carbon fiber in the boat's construction to reduce its weight, which taken together with the second-generation Dual Mode hull designed in partnership with P.L.A.N.A., cuts fuel consumption and CO2 emissions by 20% at the most frequently used speeds compared with normal hard chine hulls. As a result, Magellano 66 is one of Azimut's family of Low Emission Yachts.
The Fort Lauderdale International Boat Show 2022 will also provide a stage for: Verve 42, Verve 47, S6, S7, S10, Grande 27M, Grande 32M and the entire Fly line.
Benetti
Benetti is attending the Fort Lauderdale Boat Show with B.Yond 37M and Oasis 40M, which is making its U.S. premiere. B.Yond 37M BX101 Goga embodies the excellence of a new Voyager series. This state-of-the-art yacht in terms of its environmental impact is for good reason the greenest boat in its class.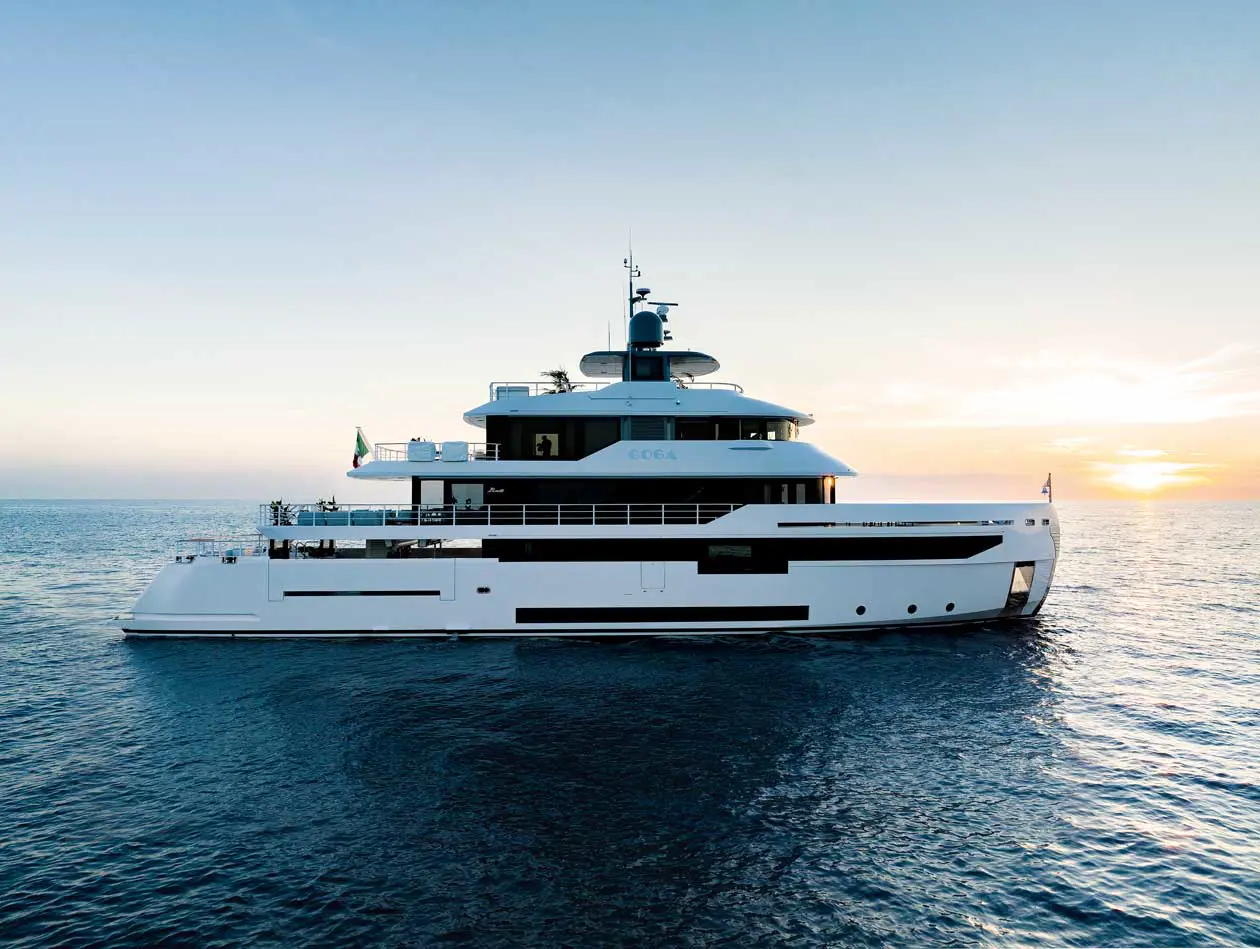 Benetti B.Yond 37M. Copyright © Gruppo Azimut|Benetti.
B.Yond 37M combines SCR catalytic filters with Siemens Energy's innovative E-Mode Hybrid system, which makes it possible to optimise on-board energy consumption according to specific usage profiles. The yacht's extremely flexible layout is a product of the revolutionary vision of Paolo Vitelli, Founder and President of Azimut|Benetti Group, and the creative genius of architect Stefano Righini. Open and spacious, the interior design is by Benetti architect Mauro Izzo, while the interior decor is by leading contemporary design brand Giorgetti.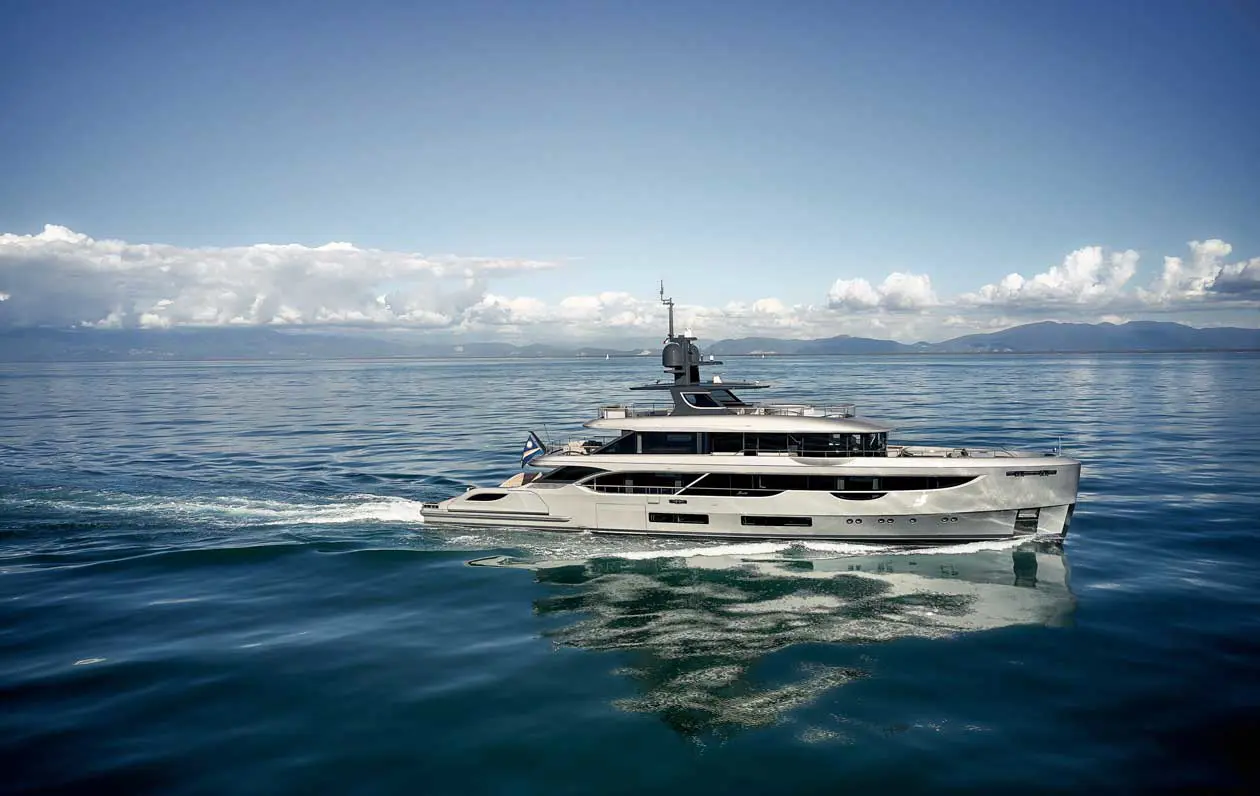 Benetti Oasis 40M. Copyright © Gruppo Azimut|Benetti.
Oasis 40M BO107 Seascape
, è uno
yacht
che interpreta un nuovo concetto di lifestyle esaltando il contatto con il mare e l'autenticità di una vita a bordo vissuta con uno stile dinamico e informale, ma allo stesso tempo raffinato.
Oasis 40M
è un'oasi chic di benessere che offre una connessione autentica e continua con l'ambiente circostante, unita a una totale indipendenza, grazie soprattutto all'esclusiva soluzione dell'Oasis Deck®. A firmare il design degli esterni lo
studio inglese RWD
e per gli interni lo studio di architettura di
New York
Bonetti/Kozerski Architecture
.
Oasis 40M BO107 Seascape
is a
yacht
that defines a new lifestyle concept, one which amplifies contact with the water and the authenticity of life lived on board in a dynamic and informal style that's also sophisticated and refined.
Oasis 40M
is a chic oasis of wellness, offering an authentic and always-on connection with the surrounding environment, combined with total independence, thanks above all to the exclusive Oasis Deck® solution. The exterior styling is by
UK firm RWD
and the interiors are designed by
New York
- based architects
Bonetti/Kozerski Architecture
.
AVION LUXURY MAGAZINE
in digital version
DESTINATIONS Aruba, un viaggio ai Caraibi. HOTELS Un Bvlgari Hotel a Roma. JETS La serie Phenom 300 di Embraer - La cabina Executive di Bombardier. CARS Bugatti Chiron Profilée -1000 Miglia Experience UAE.
YACHTS Grande 26M di Azimut - Nautica e benessere con Arcadia. WATCHES Planetarium Dunes of Mars Limited Edition.