The Lake Iseo, a "gem" set in the mountains
Tourists choosing a holiday in Lake Iseo can decide to stay for a week or more (without any risk of being bored) or a simple weekend, with the lake as the focal point of their stay, and plenty of entertainment, sun and sport.
There are well organised beaches with swimming pools and modern sports facilities, while the flat water is ideal for all forms of activities from sailing to wakeboarding, wakeskating, wakesurfing and kayaking. Cycling enthusiasts are spoilt for choice with cycle paths that run along the shores and surrounding areas, where bike tourism can also be practised along itineraries of great interest. Certainly, one of most fascinating routes is the one that winds around Montisola, because of its beautiful panoramic views and places to visit. There are also many opportunities for hikers and those who love trekking.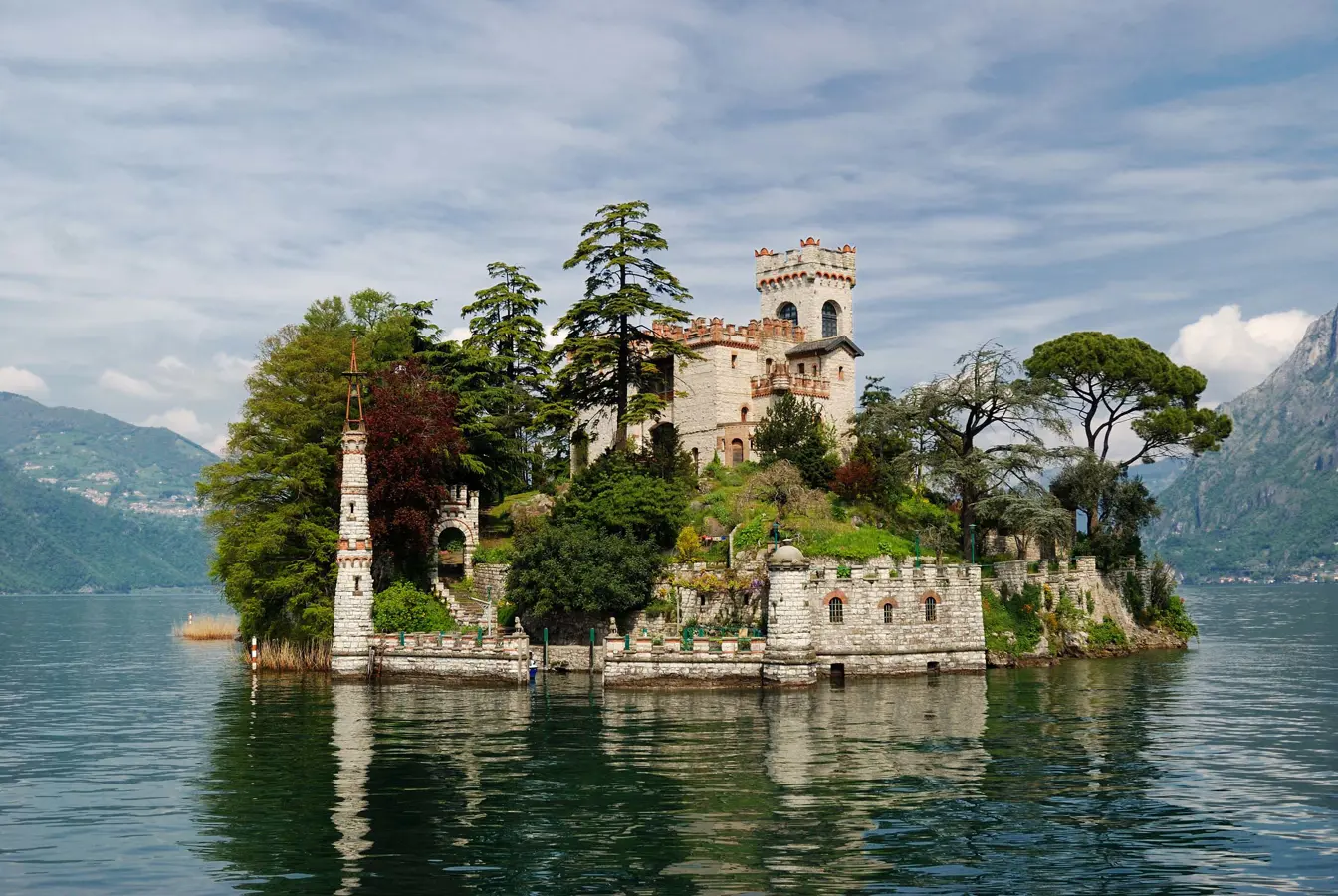 The ancient Valeriana road on the Brescian side blends history and nature. It is said to have been built by the Romans and used to gain control of the Camonica valley. For those who wish to enjoy the scenery of the lake, there are various opportunities to admire its beauty while sitting comfortably on a ferry. Tours are offered which unite the "three pearls" of the lake – Montisola and two smaller islands, Loreto and San Paolo, three genuine gems - with the opportunity of using the ferry service that connects the various resorts on the shores and Montisola, to visit sites, monuments and museums, and also enjoy the way of life in these towns, walking among history and art, and even visiting the shops, bars and restaurants.
The towns of Lake Iseo
All the towns around Lake Sebino have very ancient origins. Artistic and architectural gems abound within the dense web of monuments, buildings, churches, monasteries, palaces and towers that tie history with the present with extraordinary results, like Lovere with its palaces and Accademia Tadini, famous for its art collections that faithfully reflect the Neoclassical era. A wonderful fusion between the lake and mountain, Lovere is part of an organisation "I borghi più belli d'Italia" (the most beautiful towns of Italy). Other towns, like Sarnico with its Art Nouveau villa along the lake shore, are no less beautiful and attract many tourists and young people, who like to meet up and enjoy the night life.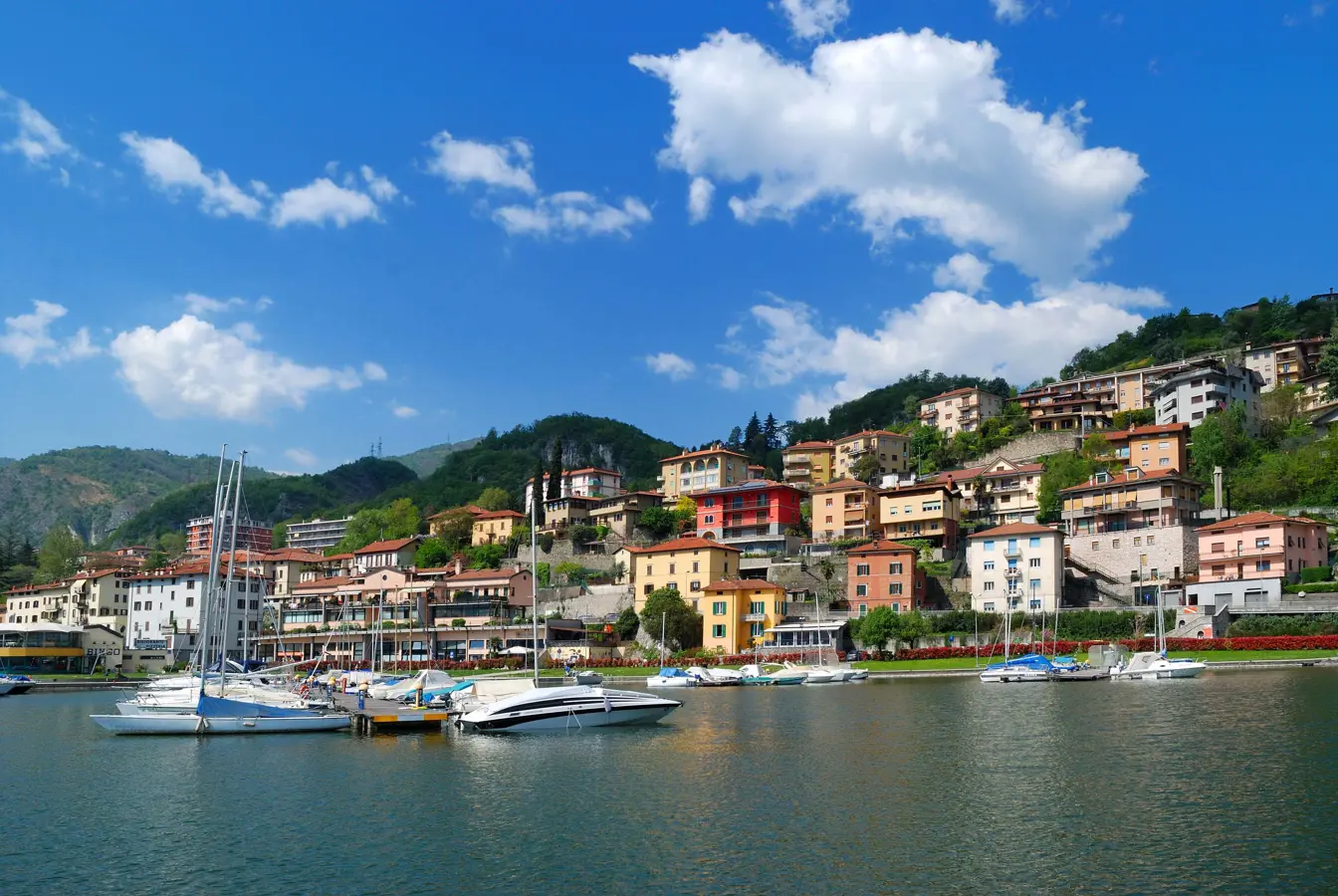 Text by Pino Capellini
Photos: Turismo Bergamo; Sisterscom.com, Shutterstock
Copyright © Sisterscom.com, Turismo Bergamo
Riproduzione riservata
Published on The Key to Bergamo Magazine
Video: Comune di Monte Isola; www.visitmonteisola.it

Tourism Boards
www.visitbergamo.net
www.visitlakeiseo.info
Tourist Offices
INFOPOINT LOVERE
Piazza Tredici Martiri, 37
Lovere (Bg)
INFOPOINT SARNICO
Via Tresanda. 1
Sarnico (Bg)
INFOPOINT ISEO
Lungolago Marconi, 2c
Iseo (Bs)
Where to sleep on Lake Iseo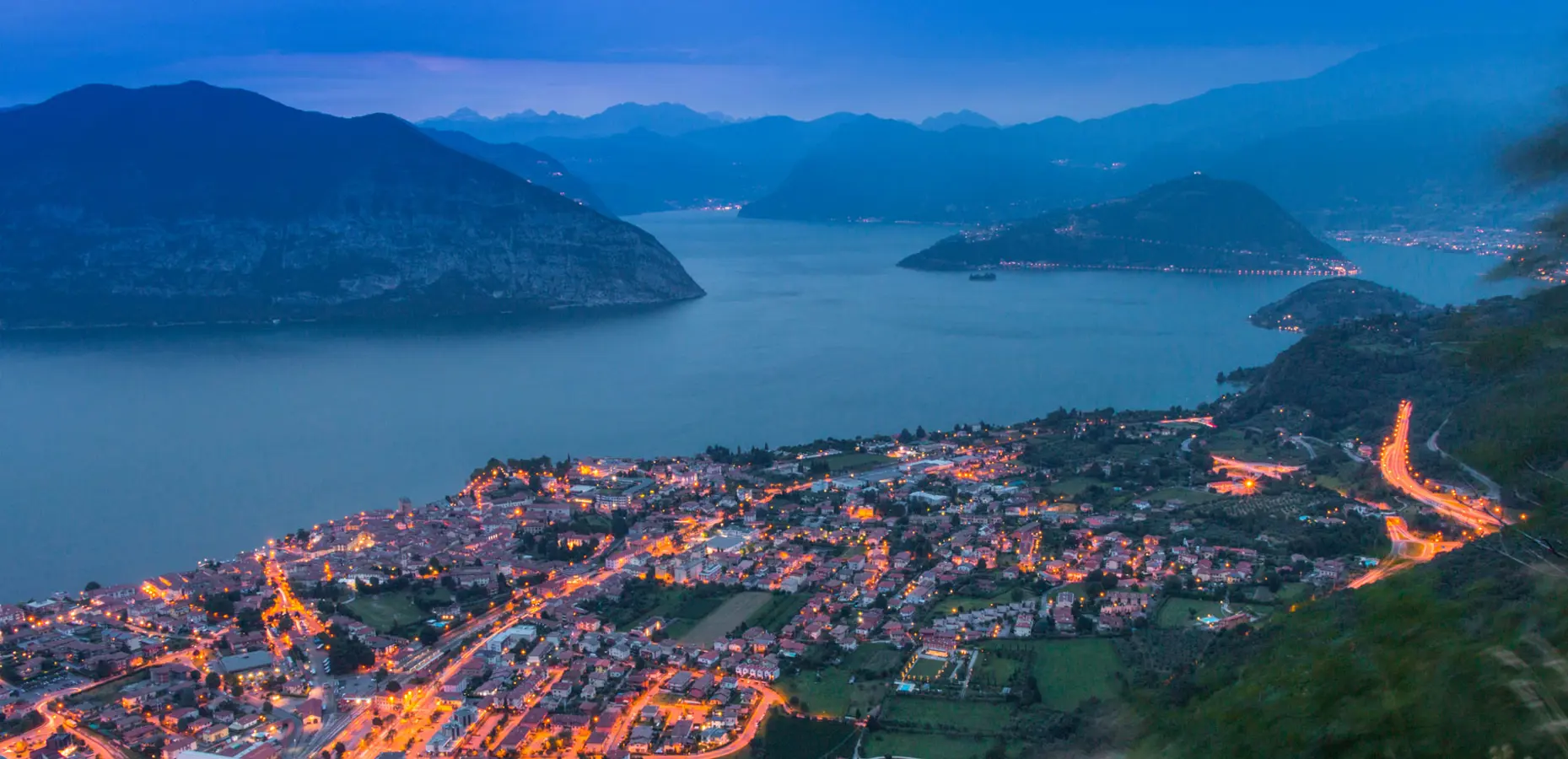 Lake Iseo. Foto: Copyright © Sisterscom.com
The Lake Iseo and the countries that overlook the lake offer different possibilities of stay in hotels equipped with every comfort.
To find the ideal hotel and the best offers you can do a search for towns, choosing the countries on the lake in the province of Bergamo or Brescia.
TOWNS ON THE LAKE (Bg)
Hotel in the towns of Lake Iseo in the Bergamo Province:
TOWNS ON THE LAKE (Bs)
Hotels in the towns on Lake Iseo in the Brescia Province:
WHERE TO GO
Museum
ACCADEMIA TADINI
Lovere (Bg)
The Accademia Tadini in Lovere is a large Neoclassical building whose tooms house one of the richest collection of art works in Lombardy.
Built between 1821 and 1826 by Count Luigi Tadini. Its rooms house works by famous artists such as Jacopo Bellini, Palma il Giovane, Francesco Benaglio, Giacomo Ceruti, Fra' Galgario, Giandomenico Tiepolo and Francesco Hayez. A group of works by Antonio Canova is particularly important.
Photo: Turismo Bergamo
www.accademiatadini.it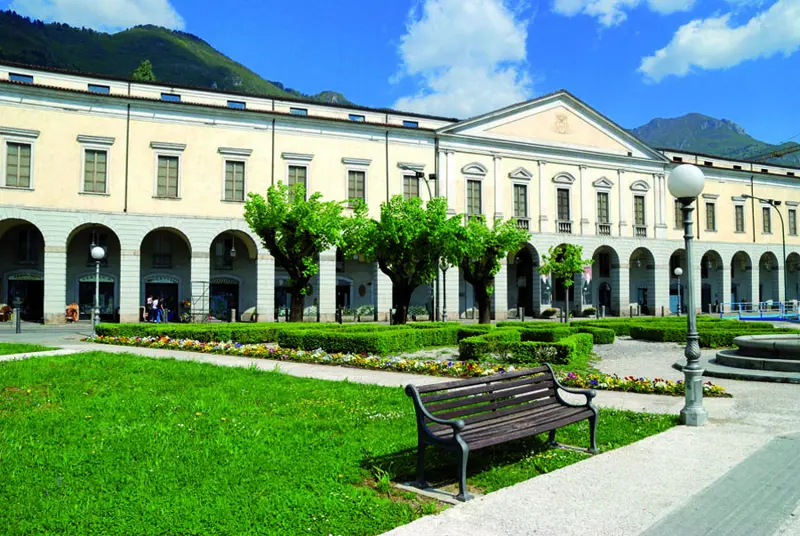 Foto: Copyright © Sisterscom.com
Tour and excursions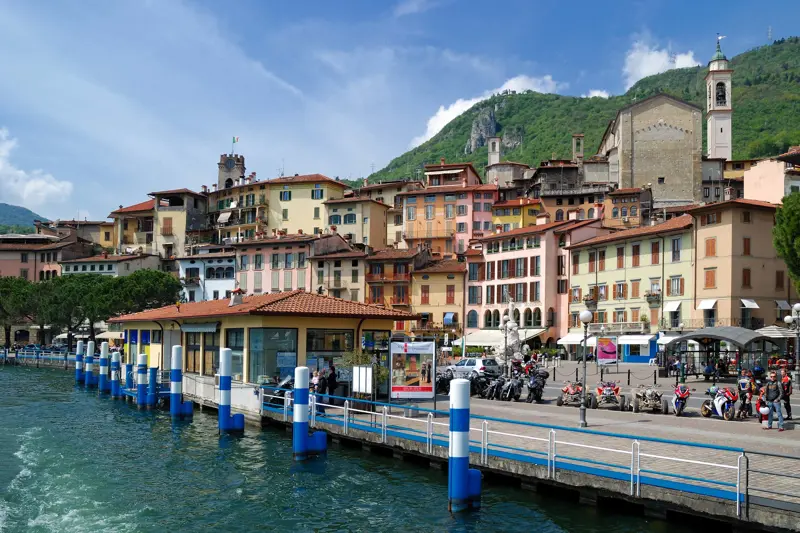 Foto: Copyright © Sisterscom.com
LOVERE
Lovere
is situated at a distance of 42 km from
Bergamo
, along the State Road SS 42 for
Tonale
and
Mendola
at the far northern end of
Lake Iseo
. It is easily reached from
Milan
(90 km) and Brescia (50 km). Frequent direct buses run from
Bergamo
bus station to the
centre of Lovere
and take one hour.
www.nuovaprolocolovere.it
Foto: Copyright © Sisterscom.com
TRESCORE BALNEARIO
Trescore Balneario: a place well known for its thermal waters and for a gem: the frescos of Lorenzo Lotto in the Suardi Chapel, which is situated in the grounds of the villa owned by the descendents of the Suardi family. This cycle of frescos is dedicated to the stories of the Saints Barbara and Brigida and was painted in 1524.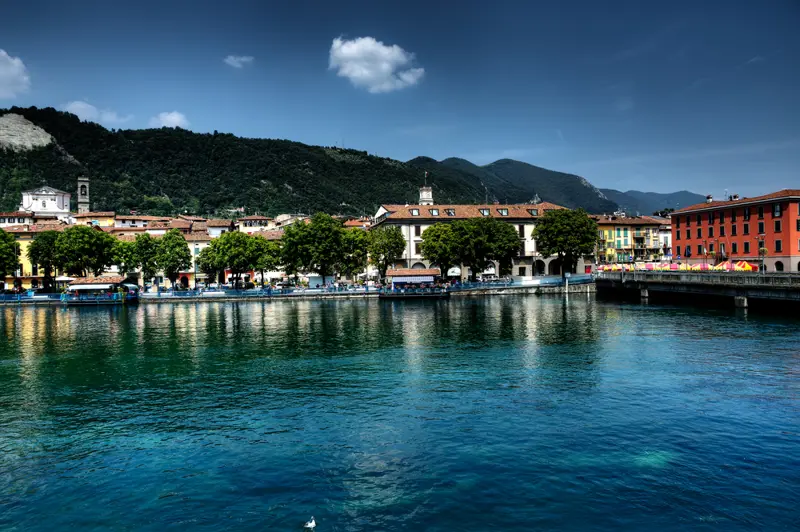 Foto: Copyright © Sisterscom.com
SARNICO
The city centre of Sarnico can be discovered by walking up via Lantieri. Along this path, on the side street Via San Paolo, Palazzo Gervasoni can be found, which dates back to the fifteenth century and houses the Pinacoteca Gianni Bellini. This art gallery preserves paintings, including works of Palma the Younger, Alessandro Magnasco, Antonio Cifronti and Carlo Ceresa, as well as extremely valuable furniture and sculptures in marble and wood. Further up ahead we come across the Church of San Paolo, in Romanesque style, in front of which stands the Clock Tower above a fortalice that dates back to the year one thousand. Above the old town sits the parish church dedicated to St. Martin, with an imposing baroque façade, with the imposing Baroque facade.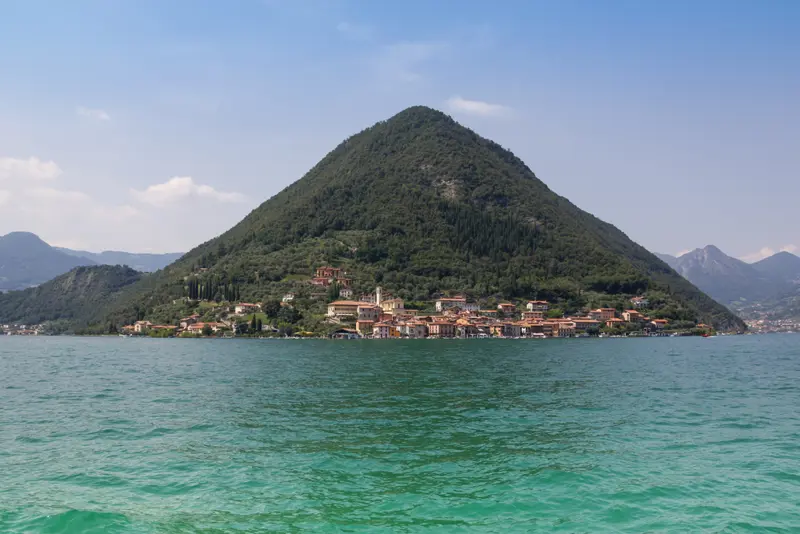 Foto: Copyright © Sisterscom.com
MONTISOLA
Montisola is the largest lake island in Europe and is ideal for a walk or bike ride. It can be reached using one of the boats that make scheduled trips across the lake, which welcome both cyclists and their bikes.
There are no cars on the island so you can cycle around the entire perimeter in complete freedom. Both on Montisola and in the small ports of the various towns, a characteristic rowing boat with simple tapered lines will not escape your attention. This boat is known as a "naèt" in local dialect.
www.visitmonteisola.it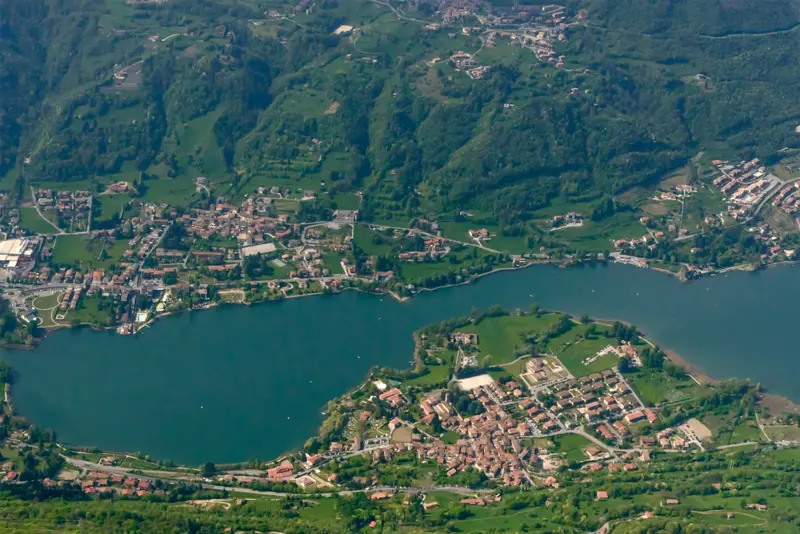 Foto: Copyright © Sisterscom.com
LAKE ENDINE
Lake Endine: ringed by a road and particularly well known for pike fishing. Numerous water sports can be practised here, such as sailing, windsurfing, canoeing and rowing.
www.invalcavallina.it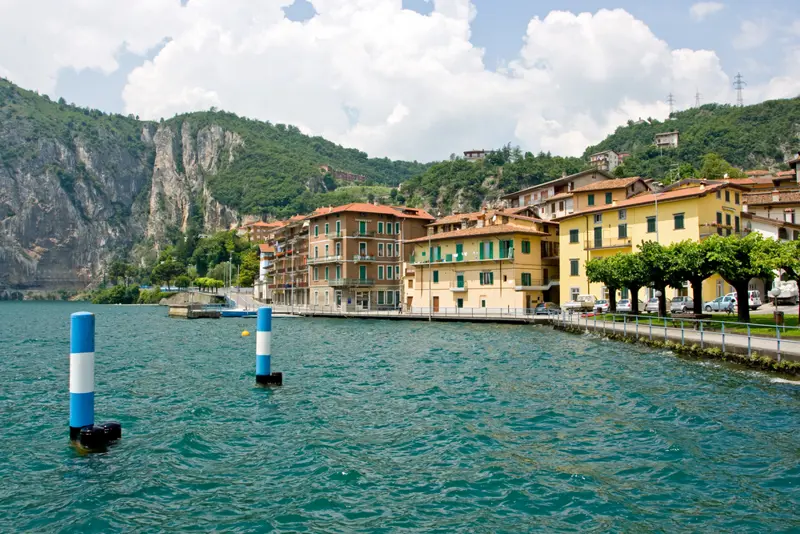 Foto: Copyright © Sisterscom.com
THE RAVINES OF LAKE ISEO
Spectacular ravines can be found on the Lake Iseo coastal road, in the section between Riva di Solto and Castro. These imposing rock formations arranged in vertical slabs that drop down directly to the water are one of the most interesting and surprising features of the lake.
You might be interested in
Destinations found in the vicinity
Airports nearby Lake Iseo
AVION TOURISM MAGAZINE
in digital version
Italian's art cities. On this issue we recommend you: Venice, Bergamo, Milan, Turin, Florence, Pisa, Rome, Naples, Palermo and Catania. Discover the destinations directly on the website of the magazine.