The island of fun and surprising nature
The destination par excellence for a holiday in the sun and the queen of summer entertainment, Ibiza reveals a splendour even during other periods of the year. A reserve and natural park, the island has a unique ecosystem and enchanting countryside. More than 200 species of birds are found here, including herons and flamingos, which can easily be seen during their migration from July to October and from February to May.
Near the beaches, the salinity of the soil encourages vegetation of evergreen plants, while the hills are covered with forests of red cedar and pine trees. At the end of January, thanks to the mild Mediterranean winter, the first varieties of almonds begin to flower. The early beginning of spring is observed everywhere and the sight is unforgettable. Ibiza offers visitors extraordinary local beauty of great ecological value, thanks to its environmental biodiversity. A bike ride is one of the best ways to discover this aspect, both inland and along the coast. Almost all the footpaths used today in the most concealed corners of Ibiza were once used by woodcutters, charcoal makers or inhabitants of the mountains.
There are many places that are well worth a visit. The farmstead of Balàfia, is a small complex of seven Arab-style houses near the village of Sant Llorenç in the north of the island, and an extraordinarily charming and tranquil spot.
Don't miss a trip to one of the highest points in Ibiza, Sa Talaia (475 metres), along a steep path among picturesque rural houses and red cedar and pine woods.
Other attractions are Sant Josep de sa Palaia, where there stands an exquisite medieval Church, and the typical folk dance of Ibiza known as the ball pagés. The dance itself, the men's and women's clothes and the jewels they wear are an amazing spectacle.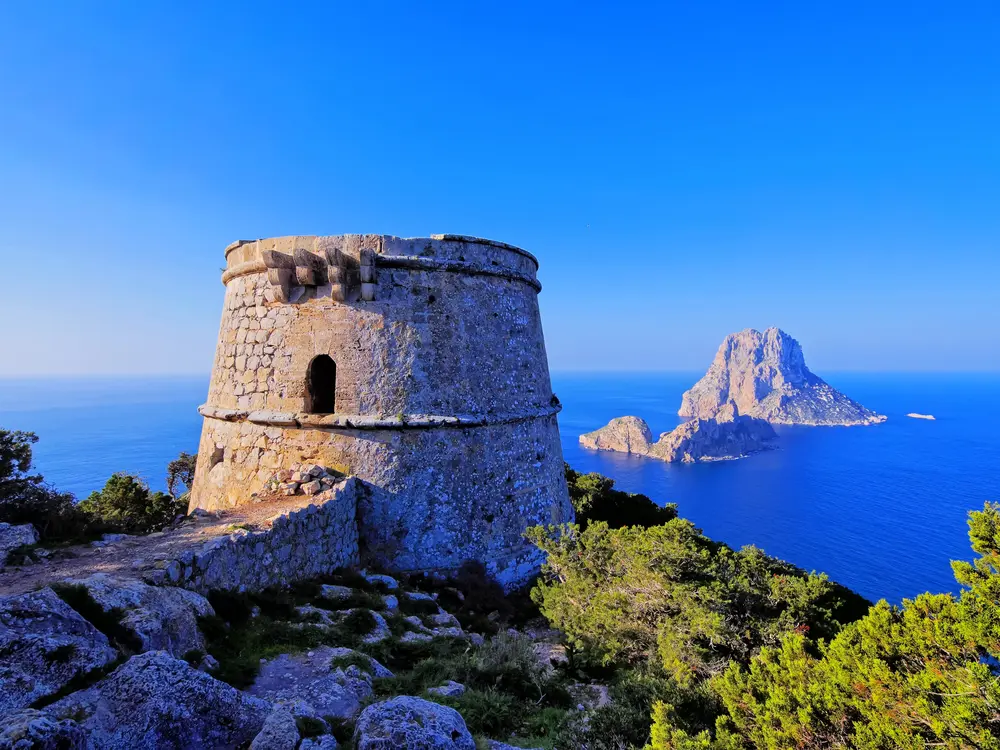 Other panoramic places are the tower of Es Savinar, also known as the Pirate's Tower, located at 200m in Punta de Oliva and facing the islets of Es Vedrà and Es Vedranell, and the peak of Puig de Sa Capelleta, from which the Island of Formentera can be seen.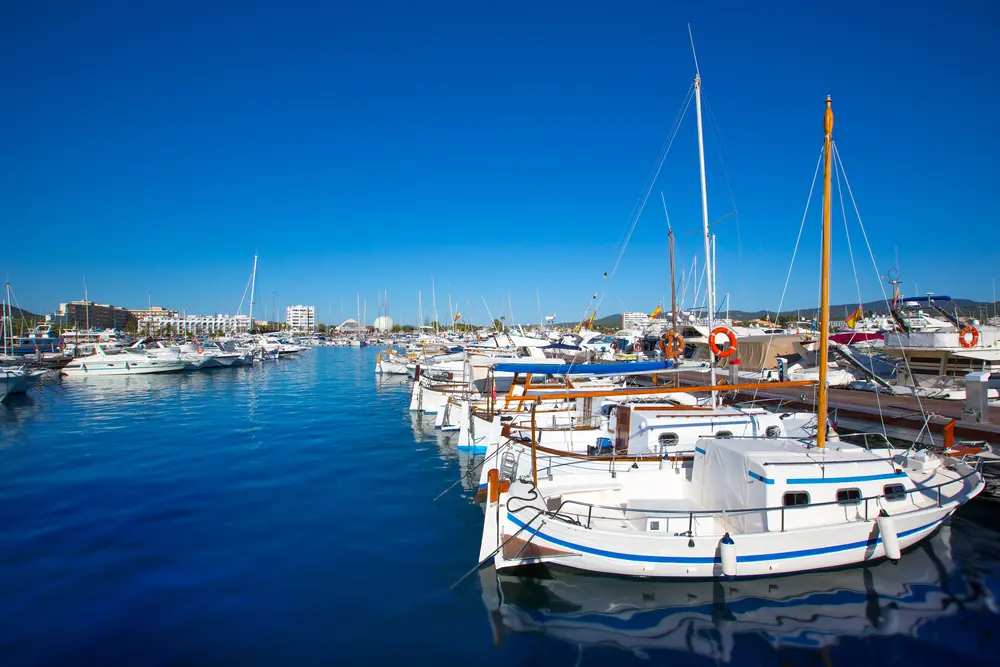 The Marina district, near the Port of Ibiza, is made up of a dense network of narrow alleys overlooked by whitewashed houses, traditional craft shops and boutiques selling designer clothes and Ad Lib fashion items, a style typical of the island in which the colour white predominates.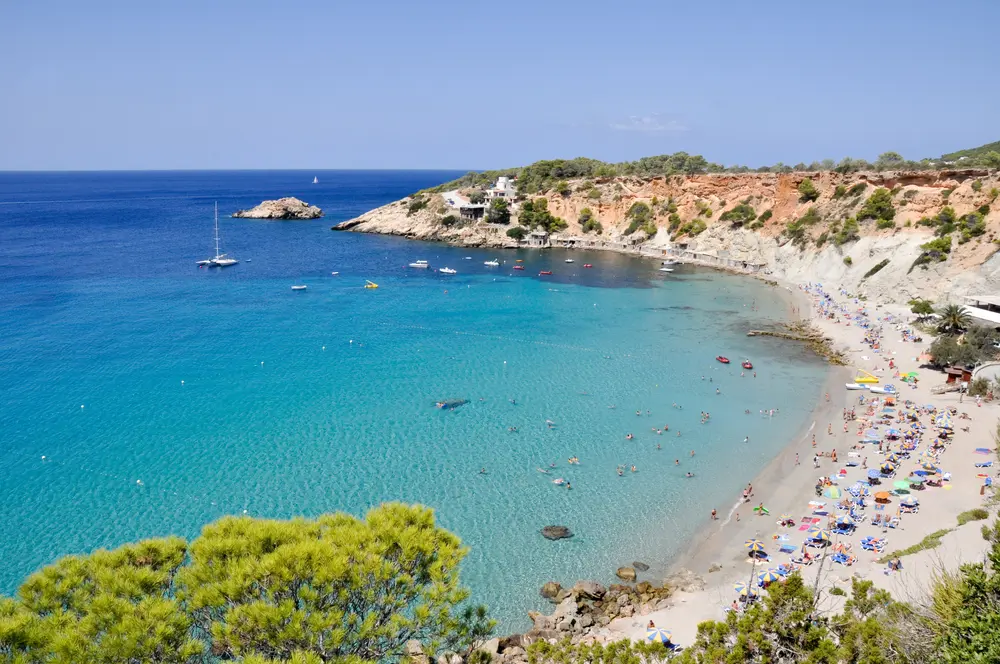 Ibiza has archaeological remains of world importance, such as the Punic-Roman rural settlement of ses Païses de Cala d'Hort, the Phoenician village of Sa Caleta and the fortified area of Dalt Vila, both declared a World Heritage site.
The subsoil of the Balearic Islands conceals beauties as interesting as those on the surface. The caves are genuine natural cathedrals of stone chiselled by water over thousands of years.
What to eat in Ibiza
I piatti della cucina di Ibiza sfruttano al meglio i prodotti presenti sull'isola come: il pesce, i molluschi e le verdure coltivate in loco.
Tra i pesci i protagonisti delle ricetto sono il tonno e la razza. Da degustare c'è il tonyina a l'eivissenca (tonno con con pinoli, uva passa e uova) e la borrida de ratjada (razza, patate e mandorle).
Il piatto di carne più famoso è il sofrit pages (carni diverse, insaccati e patate) e l'arroz de matanzas (risotto con diversi tipi di carne).
Tra i dolci da provare c'è il budino greixonera, la torta flaò di formaggio e menta e le orelletes.

Text by Eugenio Sorrentino
Update text by Alisè Vitri
Copyright © Sisterscom.com - Reproduction prohibited
Video: www.ibiza.travel
Tourism Board
www.ibiza.travel
www.spain.info
Where to sleep in Ibiza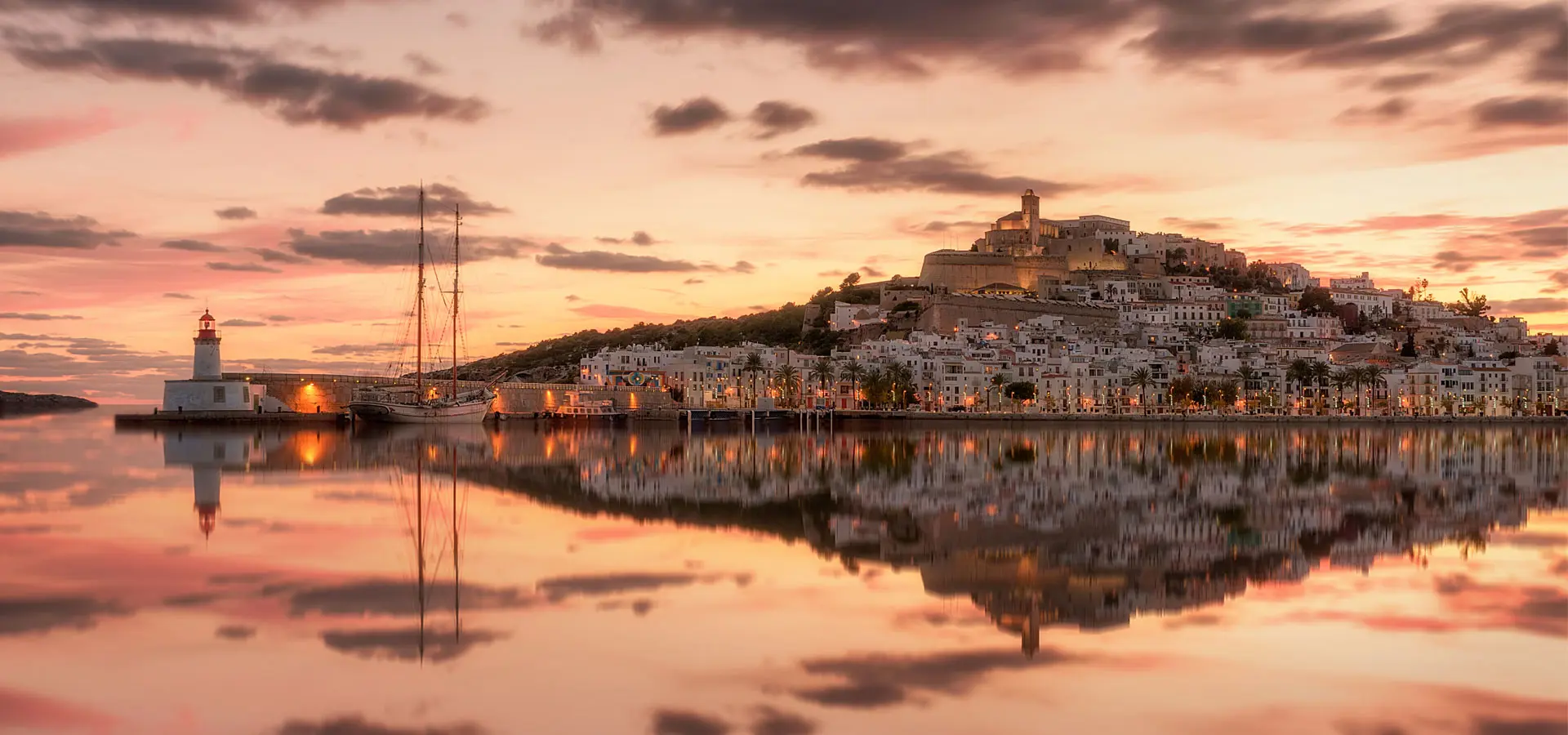 Ibiza is a welcoming city and offers different possibilities for accommodation.
To find the ideal hotel and the best offers you can do a search for the stars but also for districts or landmarks.
STARS
Hotels for stars, differentiated by type of services:
DISTRICTS
Hotels in the districts
LANDMARKS
Hotels in tourist areas
AIRPORT
Hotels near the airport
WHERE TO GO in ibiza
Monuments in Ibiza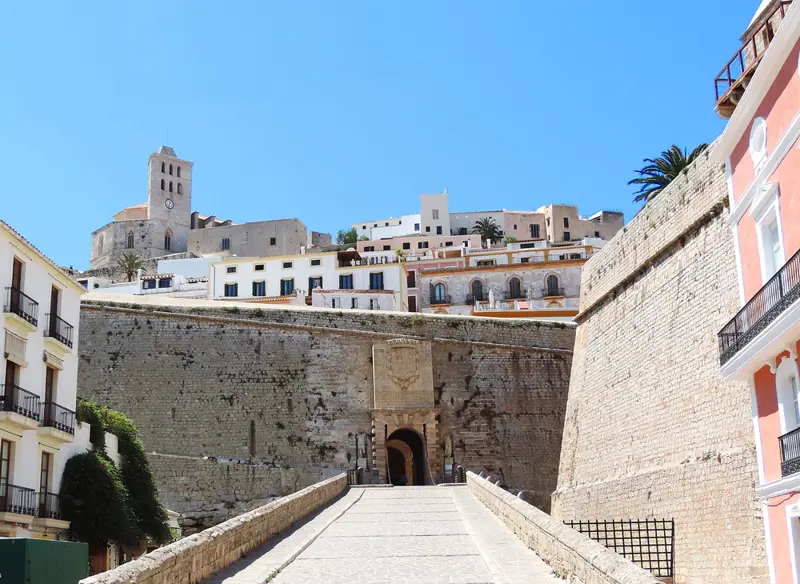 THE WALLS OF DALT VILA
These ancient walls were erected in the sixteenth century to protect the city against incursions from the Turkish-French alliance. Work to complete them continued for forty years. They protect a considerable historical legacy, now declared a UNESCO World Heritage Site.
CATHEDRAL of IBIZA
A gothic church dedicated to the Virgin Mary. Work to build the cathedral began on an ancient Arab site in the thirteenth century and was completed in the eighteenth century.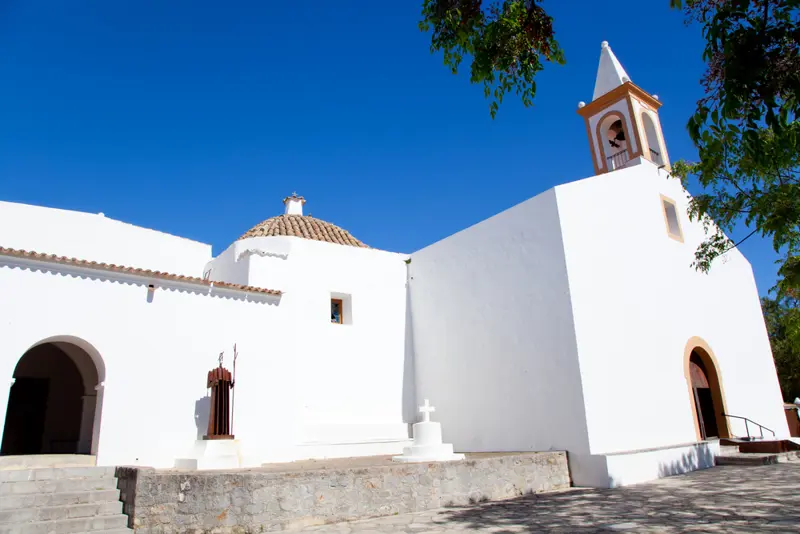 BALAFIA
Sant Joan de Labritja
Situated in Sant Joan de Labritja, Balàfia is a rural architectural complex with houses and defence towers of Arab origin, which evoke an atmosphere of the Muslim era in Ibiza.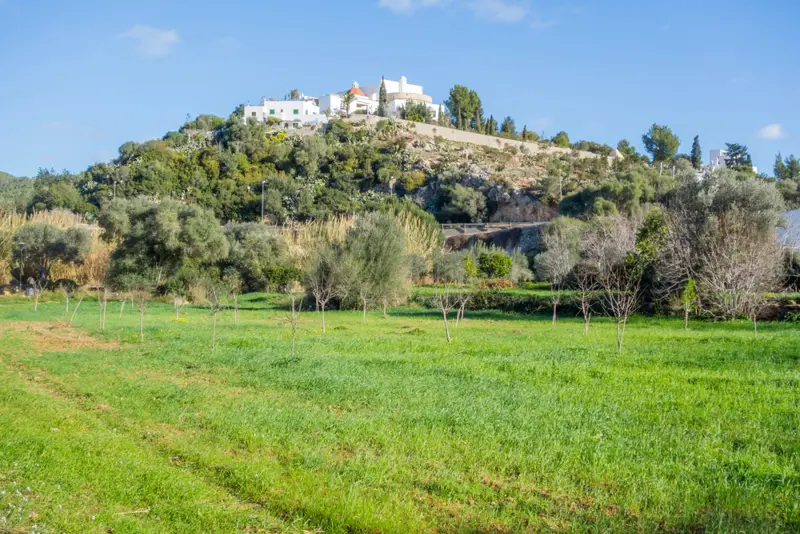 EL PUIG DE MISSA
Santa Eulària des Riu
An ancient fort erected between the sixteenth and seventeenth centuries in Santa Eulària des Riu, surrounded by walls with stone, circular plan defence towers and standing on a hill with an incredible view.
TORRE DE ES SAVINAR
Sant Josep de sa Talaia
An ancient defensive tower facing the islands of Es Vedrà and Es Venadrell, near Cala d'Hort, 200 m above sea level, in an excellent state of conservation. The views from above are spectacular.
Museums in Ibiza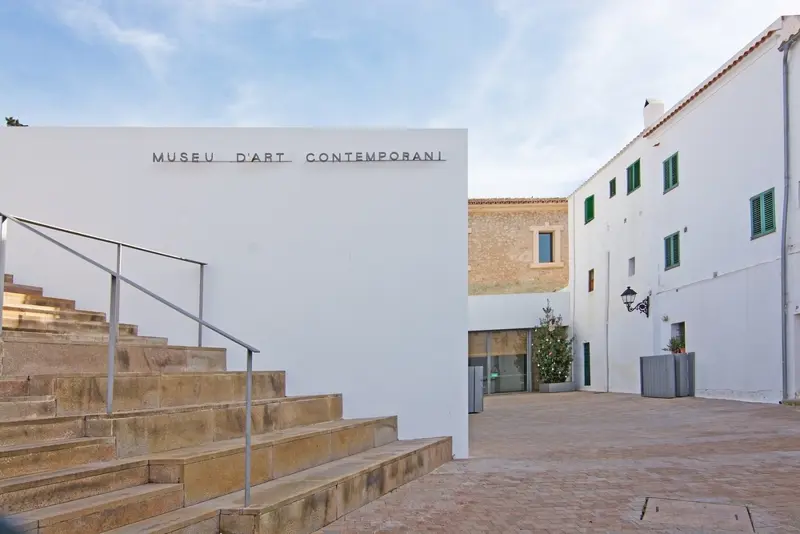 MUSEUM OF CONTEMPORARY ART (MACE)
Ronda Narcís Puget, s/n Eivissa
Inaugurated in 1969 as a pioneering museum of its kind in Spain, its origins go back to the Biennial of Ibiza, inaugurated in 1964, when the organisers decided to include the prizewinning works in the museum collection.
MUSEO PUGET
Calle Sant Ciriac, 16. Dalt Vila
The paintings in the museum offer a glimpse into rural life on the island, the city of Ibiza and its surroundings, and the island customs and rituals in the twentieth century.
Excursions in Ibiza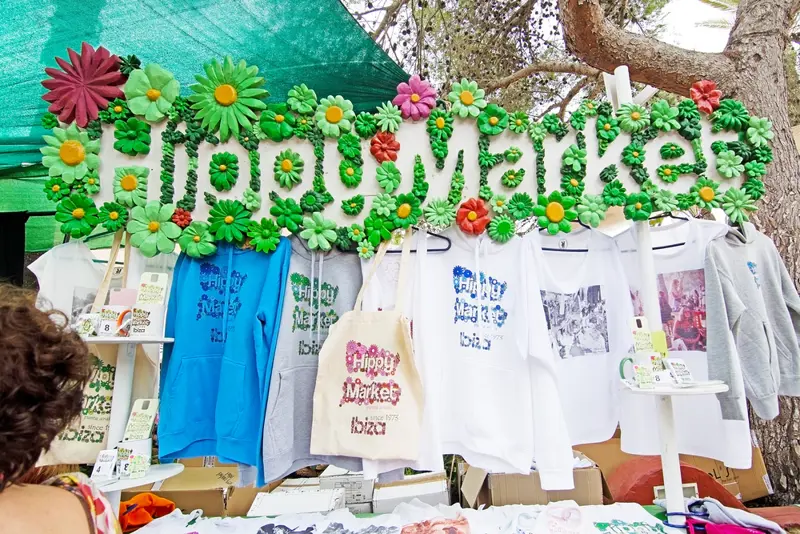 ES CANAR MARKET
This continues to represent the essence of hippy Ibiza. Every Wednesday from April to October a large open-air market filled with brightly coloured items and unusual personalities takes place, which draws huge crowds.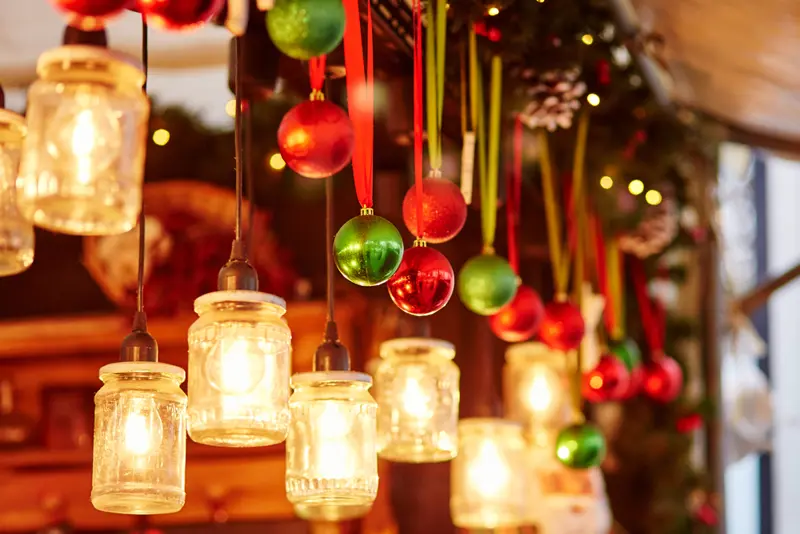 CHRISTMAS MARKET of IBIZA
Already from the end of November, the towns and cities in the Balearic islands are transformed into a beautiful Christmas wonderland. In Ibiza, the market offers its products: crafts and holiday decorations, toys, crafts, jewelry and trinkets, clothes, bags, accessories and articles of all kinds of Christmas decoration. Christmas sauce is a typical Ibizan dessert, liquid and similar to traditional nougat.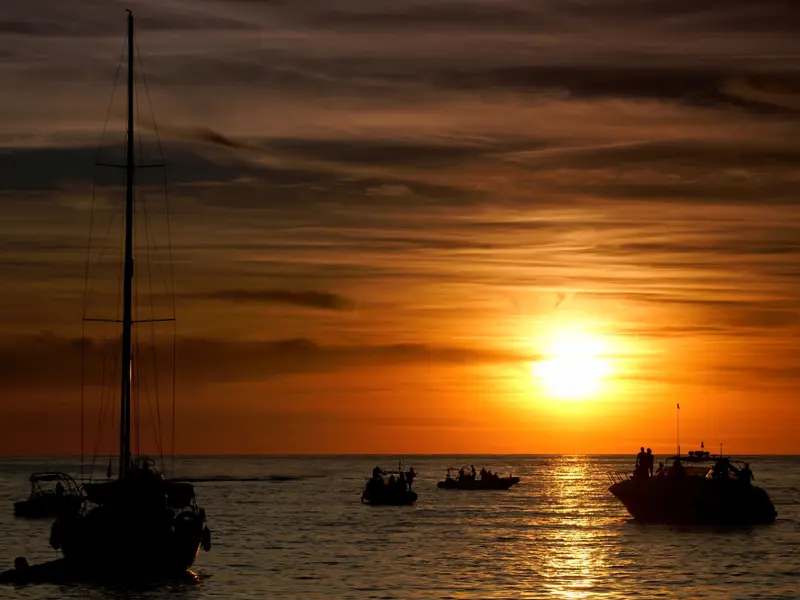 SUNSET AT SANT ANTONY DE PORTMANY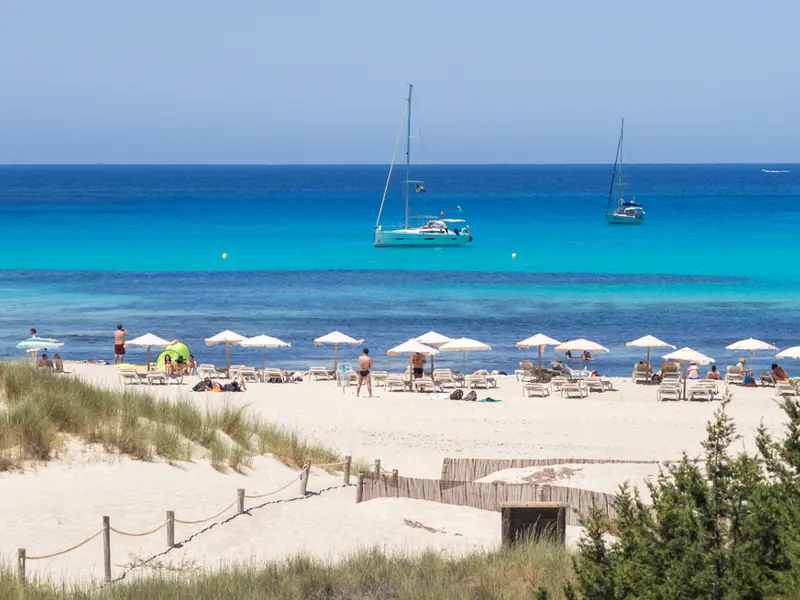 FORMENTERA
Discover all tours
You might be interested in
Destinations found in the vicinity
AVION TOURISM MAGAZINE
in digital version
Italian's art cities. On this issue we recommend you: Venice, Bergamo, Milan, Turin, Florence, Pisa, Rome, Naples, Palermo and Catania. Discover the destinations directly on the website of the magazine.