Belfast, the most welcoming capital of Europe 
Belfast is an elegant port city, famous for its ship building, but also a cradle of typically Irish traditions with a positive dynamism that gives it an atmosphere rich in human values.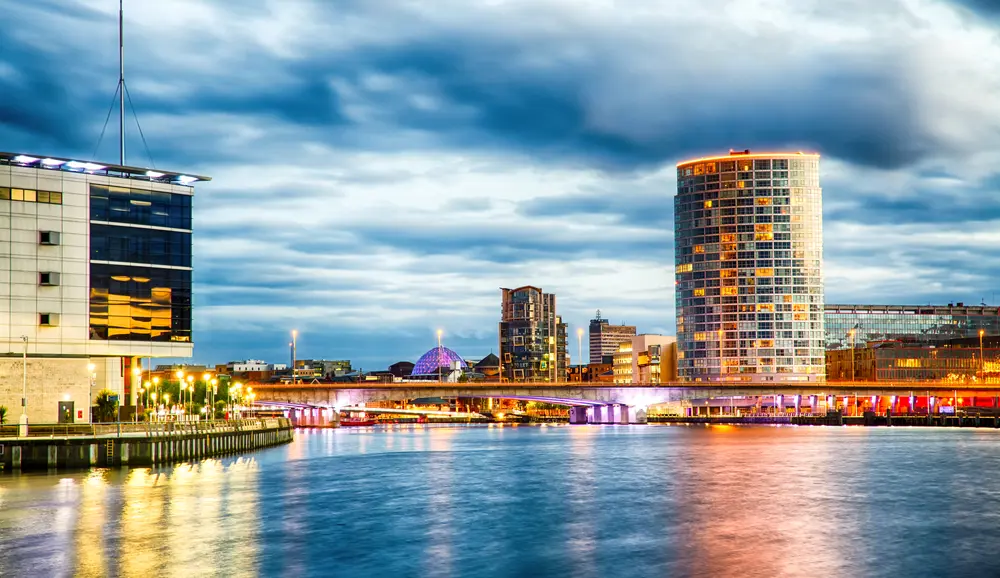 This is Belfast, a city that likes to call itself "the most welcoming capital of Europe", always ready to welcome passengers that arrive on cruise ships, and invite tourists to take a trip on the typical river boats or jump on a bike and explore the surrounding countryside to the top of Cave Hill, a mountain that offers an extraordinary panoramic view of the eastern part of the city.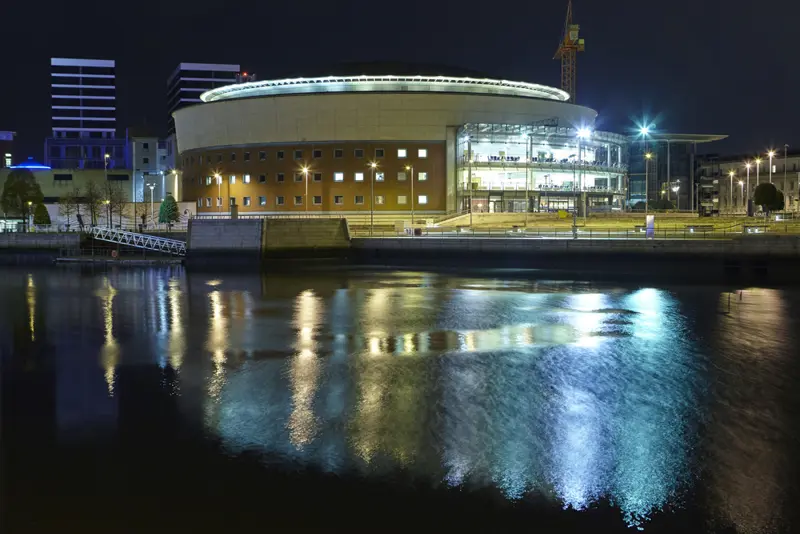 Waterfront Hall
Along the river Lagan stands Waterfront Hall, the world-class concert and conference centre, together with a series of tall buildings.
A sculpture in the form of a fish, the so-called Big Fish, was commissioned to celebrate the regeneration of the Belfast river and is the starting point for fishing trips.
Magnificent parks follow the course of the river and lush vegetation surrounds the city.
Belfast was one of the main driving forces behind the industrial revolution, which around the middle of the nineteenth century resulted in the flow of thousands of Irishmen from the countryside to the city looking for work. Between 1851 and 1911, the population quadrupled. The extraordinary growth of Belfast occurred thanks to the great naval and engineering industries. 
Titanic
The Titanic was built and launched in the Harland & Wolff shipyard, and the city hosts an exhibition dedicated to this magnificent protagonist of the tragic maritime disaster consisting of more than 600 images and a multimedia tour.
Symbols of the industrial heritage are the mills on the banks of the river and the remains of the first textile factories. Quality weaving is still an Irish specialty.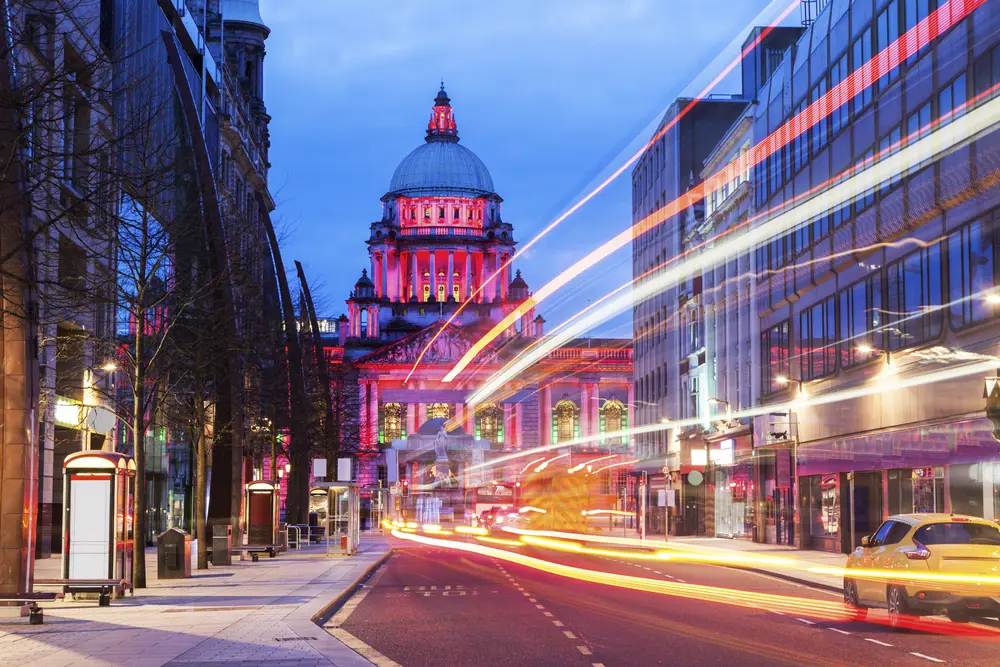 Shopping
When shopping in the city of Belfast, look for handmade damask linen and tweed. Other renowned places include City Hall, Wellington Place, Bedford Street and Lisburn Road. After Belfast City Hospital, a large yellow building, fashionable boutiques and stores selling antique clothes alternate with small shops selling craft products, private art galleries, coffee shops, wine shops and traditional pubs offering special beers and live music.
Don't miss the historical Friday morning St. George's Market and the Food and Garden Market on Saturdays.
Nightlife in Belfast revolves around its famous pubs and clubs, while in the Queen's Quarter, in the university area, there are fashionable spots such as Shine and Empire, specialising in live bands.
Where to sleep in Belfast

Belfast is a welcoming city and offers different possibilities for accommodation.
To find the ideal hotel and the best offers you can do a search for the stars but also for districts or landmarks.
DISTRICTS
Hotels in the districts
LANDMARKS
Hotels in tourist areas
Text by Angela Trivigno
Photos: Sisterscom.com, Shutterstock
Video: titanicbelfast.com
Copyright © Sisterscom.com
Published on Avion N24
Tourist Offices
WHERE TO GO
Tours and Excursions
Download Avion Tourism Magazine
in digital version