Neos is an Italian airline owned by Alpitour SpA. Established in 2001, Neos began flying in 2002 after obtaining the Certificate of Air Operator from the National Agency for Civil Aviation (ENAC).
At the beginning, it became the only Italian airline authorized on the Italy - Cape Verde route and since 2003 it has also been flying to the Canary Islands and destinations in the Mediterranean. The first long-haul flights, operated with Boeing 787-9 Dreamliner, depart from 2004.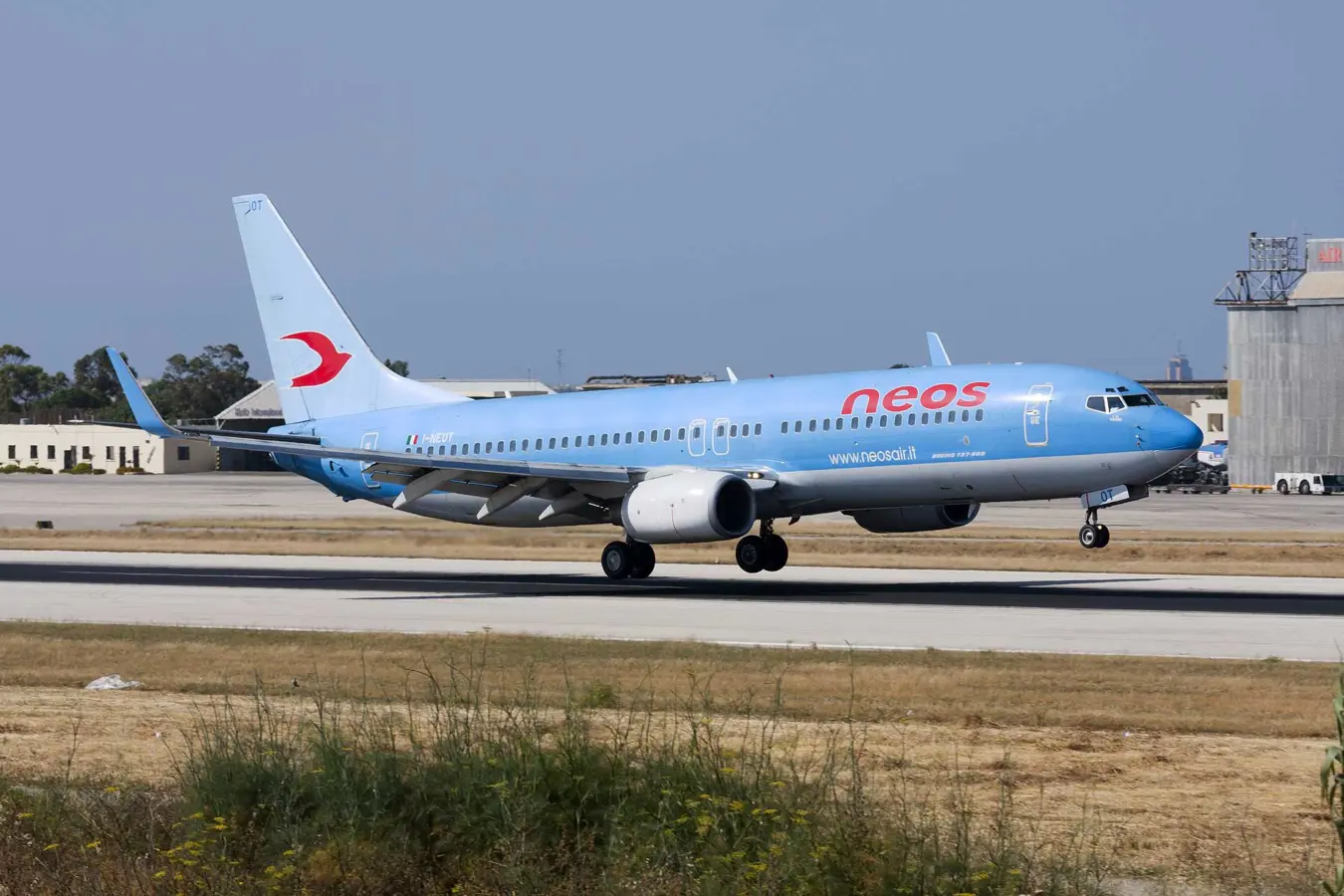 Neos. Photo: Copyright © Sisterscom.com / InsectWorld /
Shutterstock
Neos
has its own bases in
Milan Malpensa
,
Verona
and
Bologna
airports, and operates
scheduled and charter flights
.
Neos performs technical maintenance on its aircraft at
Milan Malpensa Airport
, with also training programs for pilots and flight attendants on
Boeing 737-800s
and
787-9s
.
The
Neos fleet
consists of
Boeing 737-800s
, Boeing 737-8 and
Boeing 787-9 Dreamliners
, respectively with 186 single-class seats and 359 seats in two classes (Economy of which 36 seats are Economy Extra Plus, Premium).
Text by Alisè Vitri
Avion Tourism Magazine
Photos for editorial use only.
Visual: © Sisterscom.com / Vytautas Kielaitis /
Shutterstock
Photo: © Sisterscom.com,
Shutterstock
All rights reserved. Copyright © Sisterscom.com
TECHNICAL DATA
IATA Code: NO
ICAO Code: NOS
Call ID: MOONFLOWER
Founded: 2002
Hub: Milan Malpensa
Bases: Verona, Bologna.
Aircraft: Boeing 737-800s, Boeing 737-8 and Boeing 787-9 Dreamliners
Destinations: Europe, Egypt, Mexico, Cuba, the Dominican Republic, Africa and the Indian Ocean.
INFORMATION
Neos S.p.A.
Address: Via della Chiesa, 68 - 21019 Somma Lombardo (Varese) - Italy
Website: www.neosair.it