04 September 2018
Cabin baggage
What do I do about cabin baggage?
Most
low-cost airlines
include only
1 item of cabin baggage
, often of limited size and weight, in the basic price of a ticket, while the charge for
hold baggage
is added to the payment.
The weight of both cabin baggage and hold baggage must be within the maximum allowance.
To prevent unpleasant surprises at the time of check-in, we recommend that you check the weight of your baggage before arriving at the airport. Checking an item of baggage during the booking stage is much cheaper that paying the charge at the airport without pre-booking beforehand.
Cabin baggage is the baggage taken by the passenger into the cabin, which is then stored in overhead lockers or under the seat in front of the passenger.
Each airline has its own policies for boarding with cabin baggage. We recommend that you carefully read the website of your chosen airline to find out what their policies are and thus avoid unpleasant surprises at the time of check-in or at the security gates.
Checked baggage is the baggage handed over to the airline, which is then transported in the aircraft hold and is therefore not accessible to passengers during the flight.
All items of baggage are weighed, labelled and recorded on the passenger's ticket for identification on arrival.
Text by Alisè Vitri
Published on 04 April 2018
Photos: Sisterscom.com,
Shutterstock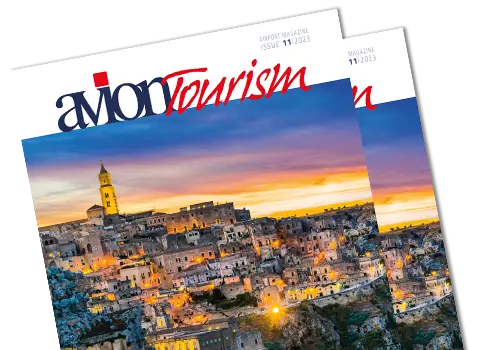 AVION TOURISM MAGAZINE
in digital version
On this issue: The World Heritage Sites of Basilicata and Puglia.