11 September 2018
Cabin baggage
What can be taken on board in cabin baggage?
Normally, only 1 item of cabin baggage is allowed in the cabin.
The specific dimensions of the cabin baggage depend on the rules of the airline you are flying with.
Generally, the sum of the sides of the cabin baggage must be no more than 115 cm.
With the exception of specific restrictions of individual airlines, passengers are allowed to carry on board:
briefcase or laptop
camera, video camera or CD player, cell phone
compact umbrella
crutches
travel cot/pushchair
milk/food for children
items purchased in duty-free shops and other stores inside the airport and on aircraft
liquid/solid medications for medical-therapeutic and dietary purposes necessary for the trip. A special medical prescription is necessary for liquid medications.
The following liquids can be taken on board:
liquids purchased in duty-free stores and sealed in a tamper-evident (STEB) bag supplied at the time of purchase
liquids, aerosols and gels (LAG) in individual containers of no more than 100 ml placed inside a transparent, re-sealable plastic bag with a total capacity of 1 litre.
liquids, aerosols and gels (LAG), medications and dietary products necessary for passengers' health to be used during the flight (volume less than 100 ml).
All other liquids must be placed in hold baggage.
Before departing, it may be best to check in advance:
· with your airline and check if there are any specific rules for cabin baggage
· the rules in force at the airports you are using if you wish to carry liquids in cabin baggage.
Text by Alisè Vitri
Published on 04 April 2018
Photos: Sisterscom.com,
Shutterstock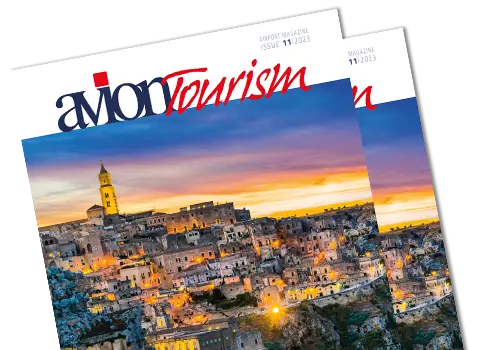 AVION TOURISM MAGAZINE
in digital version
On this issue: The World Heritage Sites of Basilicata and Puglia.