15 September 2023
Norwegian launches new routes from Tromsø
From 15 January 2024 flights from Tromsø to Berlin, Paris and Milan Bergamo
A total of 279 routes are now available and bookable for next year's spring and summer season. Norwegian also launches new routes from
Tromsø
to
Berlin
,
Paris
and
Milano Bergamo
. In addition, more
destinations
for next summer will be added during the autumn.
Norwegian continues to focus on the Nordic market by connecting all Nordic countries to attractive city and beach destinations across Europe. In the 2024 summer schedule, which runs from March to October 2024, more routes and frequencies will be added to the programme. The increased capacity will provide customers with an even greater choice for travelling. The new routes from Tromsø to Berlin, Paris and Milano Bergamo will commence on January 15th.
The summer 2024 schedule contains 279 routes split across markets as follows:
Norway: 150 routes
Denmark: 64 routes
Sweden: 54 routes
Finland: 21 routes
The routes per market do not add up to 279 since routes going between two markets are counted double.
Next summer, Norwegian will have about 90 aircraft in its fleet, of which many are brand new Boeing 737-MAX 8. A new and modern fleet is not only more comfortable, but also more fuel efficient, reducing fuel burn and emissions.
"We are very pleased with the summer season of 2023. High demand for air travel will make it one of the best in our history. Next summer, more aircraft will be added to our fleet, meaning that we can launch new routes and add frequencies to our existing route network. We offer a combination of destinations that are attractive to both business and leisure travellers,"
said
Magnus Maursund
, Chief Commercial Officer at
Norwegian
.
Edited by editorial staff
Avion Tourism Magazine
Text source: Norwegian press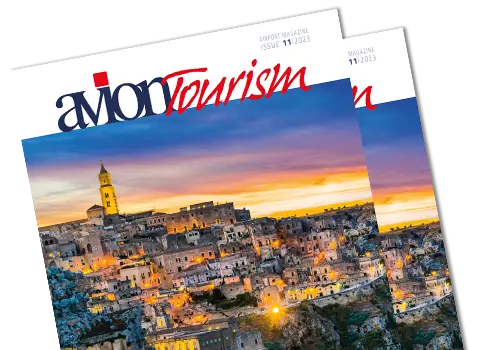 AVION TOURISM MAGAZINE
in digital version
On this issue: The World Heritage Sites of Basilicata and Puglia.