06 June 2023
Turkish Airlines and ITA Airways launch codeshare partnership
ITA Airways' flight numbers will be placed on Turkish Airlines' flights between Rome and Istanbul. Turkish Airlines will place its flight numbers on 9 destinations of ITA Airways within Italy from Rome
Turkish Airlines, the airline that flies to more countries than any other carrier in the world and ITA Airways, the national flag carrier of Italy, and, jointly announce the commencement of a codeshare partnership that will be effective within July 2023. The signed agreement between the two flag carriers will be offering more flexibility in terms of flight choices for customers of both airlines between Türkiye and Italy.
Through this codeshare partnership,
ITA Airways' flight numbers will be placed on Turkish Airlines' flights between Rome and Istanbul
; and
Turkish Airlines will place its flight numbers on 9
destinations
of ITA Airways within Italy from Rome
, including
Brindisi
,
Bari
,
Catania
,
Florence
,
Genoa
,
Palermo
,
Lamezia Terme
,
Turin
and
Trieste
. This partnership will be providing enhanced services to customers of both airlines with a seamless connectivity of a single ticket and through
check-in of passengers
and luggage to their
final destination
.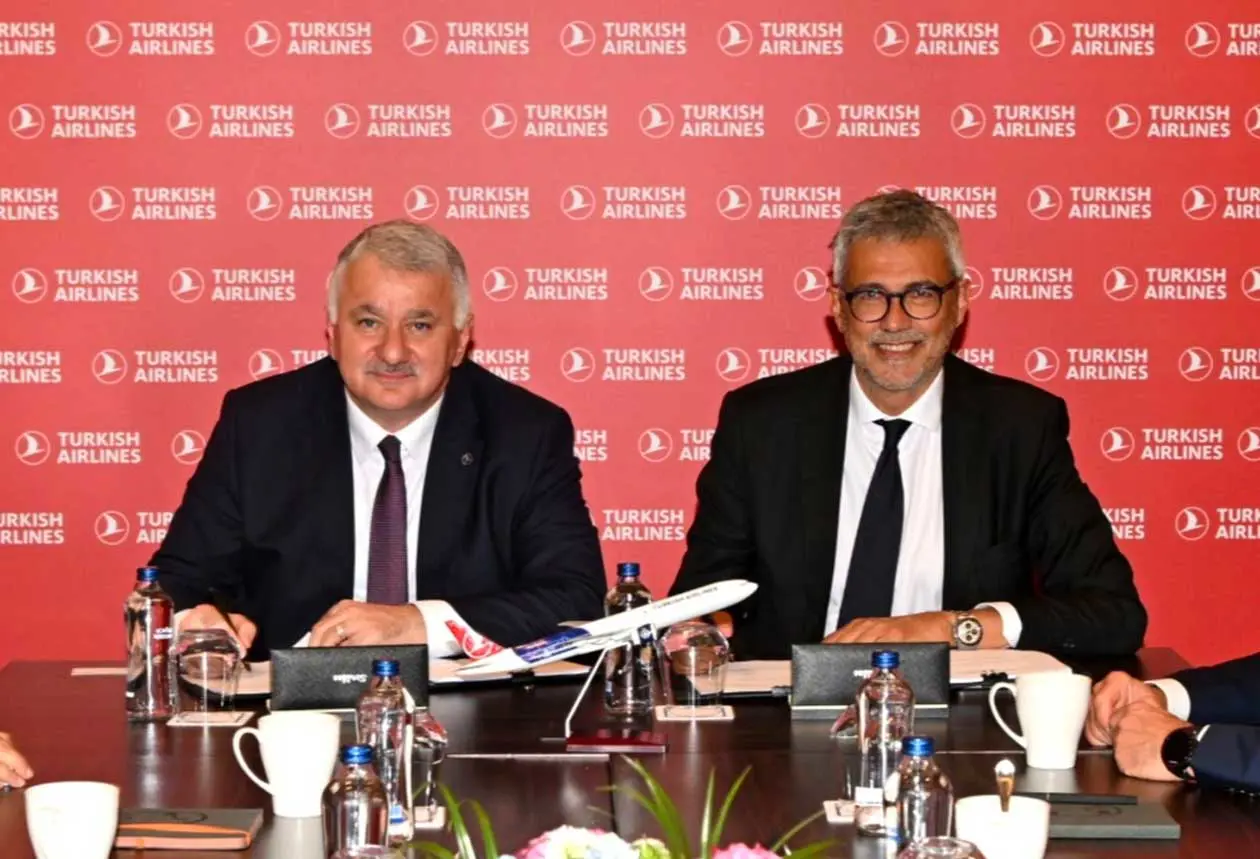 Copyright © Turkish Airlines Inc. Media Relations
Turkish Airlines CEO Mr. Bilal Ekşi, said "Rome and Istanbul have always been exceptional cities to attract and connect people. I firmly believe this codeshare agreement between Turkish Airlines and ITA Airways will be developing the existing network with even more destinations and foster cooperation and traffic between two countries with high potential. In addition, this partnership is well on the way to generate positive energy for tourism, expand Turkish Airlines' reach and enhance customer benefits."
Fabio Lazzerini
, CEO and General Manager of
ITA Airways
said:
"With the codeshare partnership with Turkish Airlines, ITA Airways' commercial strategy of growth makes a step forward, together with the existing partnerships with the world's leading carriers. This partnership opens up a privileged access route to Istanbul, one of the most fascinating and historically rich cities in the world for all ITA Airways passengers. This agreement represents the Company's 32nd codeshare: an excellent result we have achieved in less than two years".
Turkish Airlines
Established in 1933 with a fleet of five aircraft,
Star Alliance
member
Turkish Airlines
has a fleet of 415 (passenger and cargo)
aircraft
flying to 344 worldwide
destinations
as 291 international and 53 domestics in 129 countries.
Edited by editorial staff, Avion Tourism Magazine
Text source and photo: © ITA Airways Press / Turkish Airlines Inc. Media Relations
---
Flights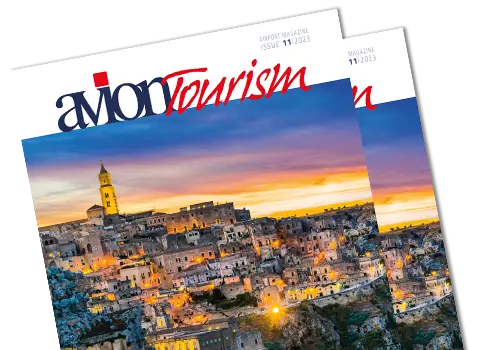 AVION TOURISM MAGAZINE
in digital version
On this issue: The World Heritage Sites of Basilicata and Puglia.