18 September 2023
Ferretti Group captivates Genoa
In the magical year of its dual listing, the Group presents seven yachts at the Genoa Boat Show with the new Riva 82' Diva at the head of the fleet
After welcoming in the new boating year against the magnificent backdrop of
Monaco and Cannes, Ferretti Group
is preparing to set sail for the
Genoa International Boat Show
, the event that's now in its 63rd year and eagerly awaited by the entire industry in
Genoa
.
2023 is a particularly important year for Ferretti Group which, after closing the 2022 financial year with excellent results, completed the dual listing of its ordinary shares on Euronext Milan following their debut last year on the Hong Kong stock exchange. As a result, over 50% of the share capital is traded in the market, making Ferretti Group a public company backed by Italian and international investors.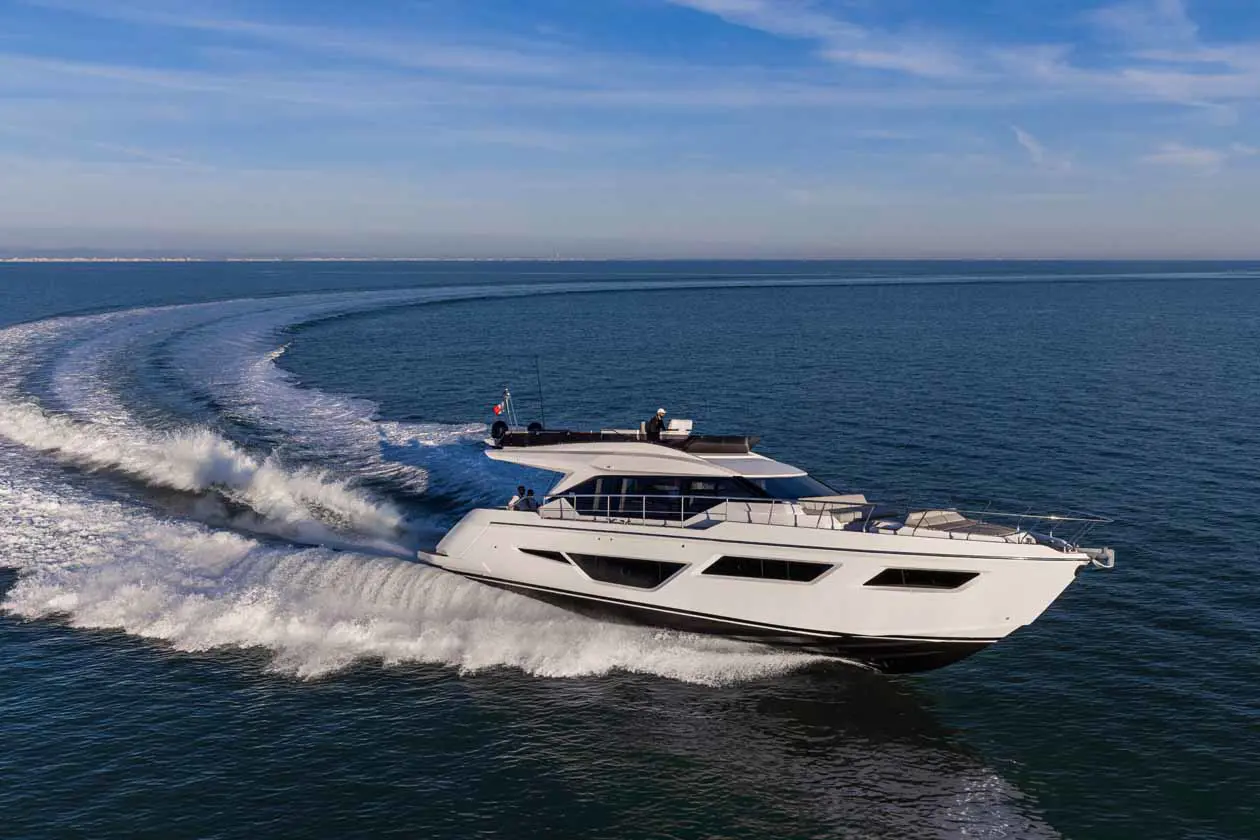 Ferretti Yachts 580. Copyright © Ferretti Group
This is unique on today's market and has enabled the Group to continue to deliver outstanding performance: in the first half of 2023, the company reported revenues of €580.8 million (+8.6% compared to the first half of 2022), a margin of 14.7% (+1.2%), a net financial position equivalent to €320 million in cash, and order intake of €573 million in the six-month period. As a result, the order backlog on June 30 increased to €1.410 billion, a rise of about 15.8% on June 30, 2022 (when it stood at €1.2 billion).
The fleet assembled for the show consists of seven amazing yachts, representing the Ferretti Yachts, Custom Line, Pershing, Wally and Riva brands, and features the new Riva 82' Diva flybridge, which writes a new chapter in the history of this category and embodies all the brand's refinement and elegance.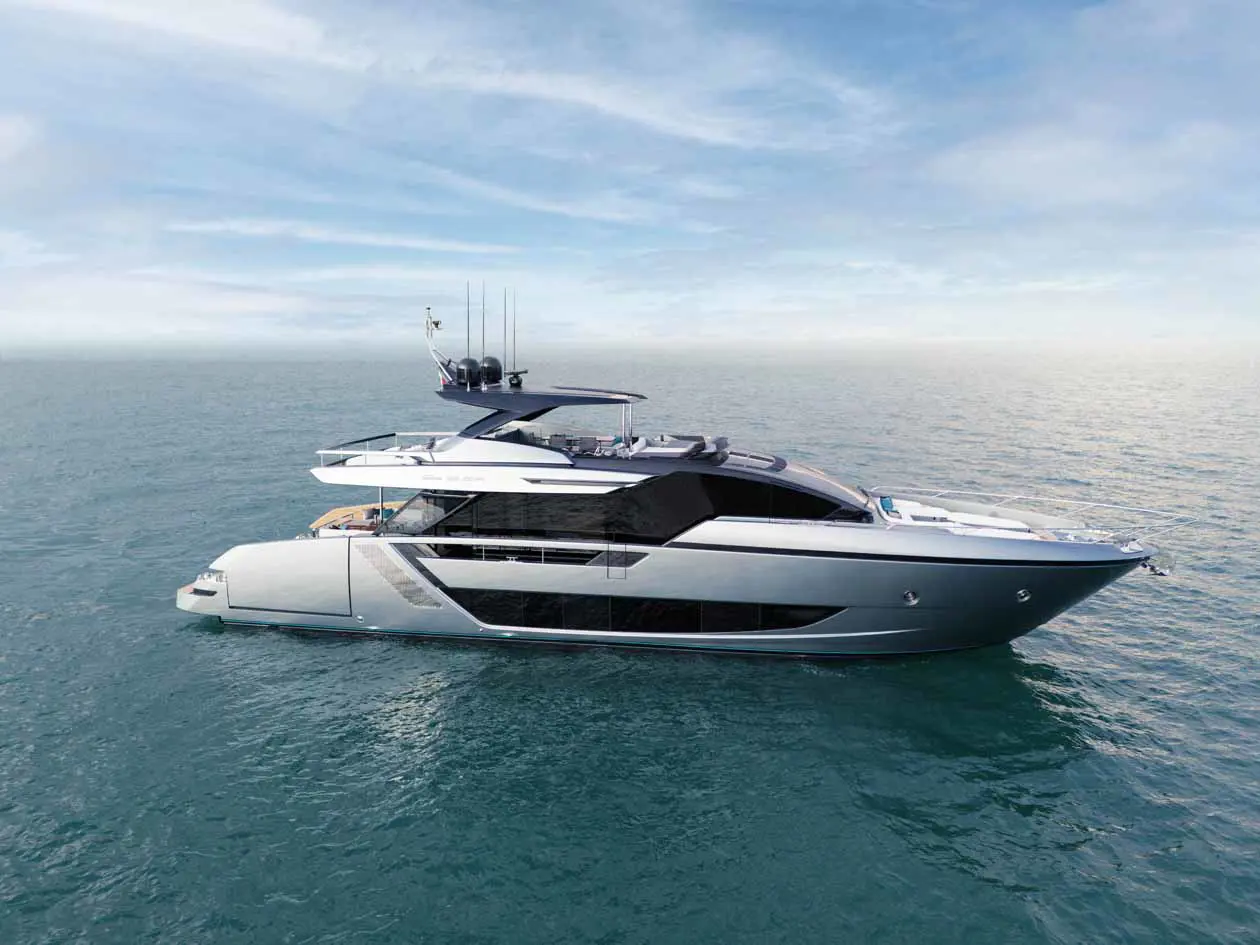 Riva 82' Diva. Copyright © Ferretti Group
Riva 82' Diva offers a new concept of both interior and exterior space, in which each environment is masterfully designed to optimise use of space and functionality. The outdoor areas are undoubtedly the key focus of this yacht, designed to put guests in close contact with the sea and let them enjoy the cruising experience in spaces of unprecedented dimensions for the category, starting with the 40-square-meter flybridge, one of the largest for a yacht this size.
Riva 82' Diva will be accompanied by wallytender43X, Ferretti Yachts 860, Ferretti Yachts 580, Pershing 7X, Dolceriva and Custom Line Navetta 30, the superyacht in the brand's displacement line that combines seaworthiness, comfort, safety and customisation in a single model. With a length of 28.43 m and a beam of 7.3 m, Navetta 30 has ambitious volumes but glides through the waves with superb elegance and grace.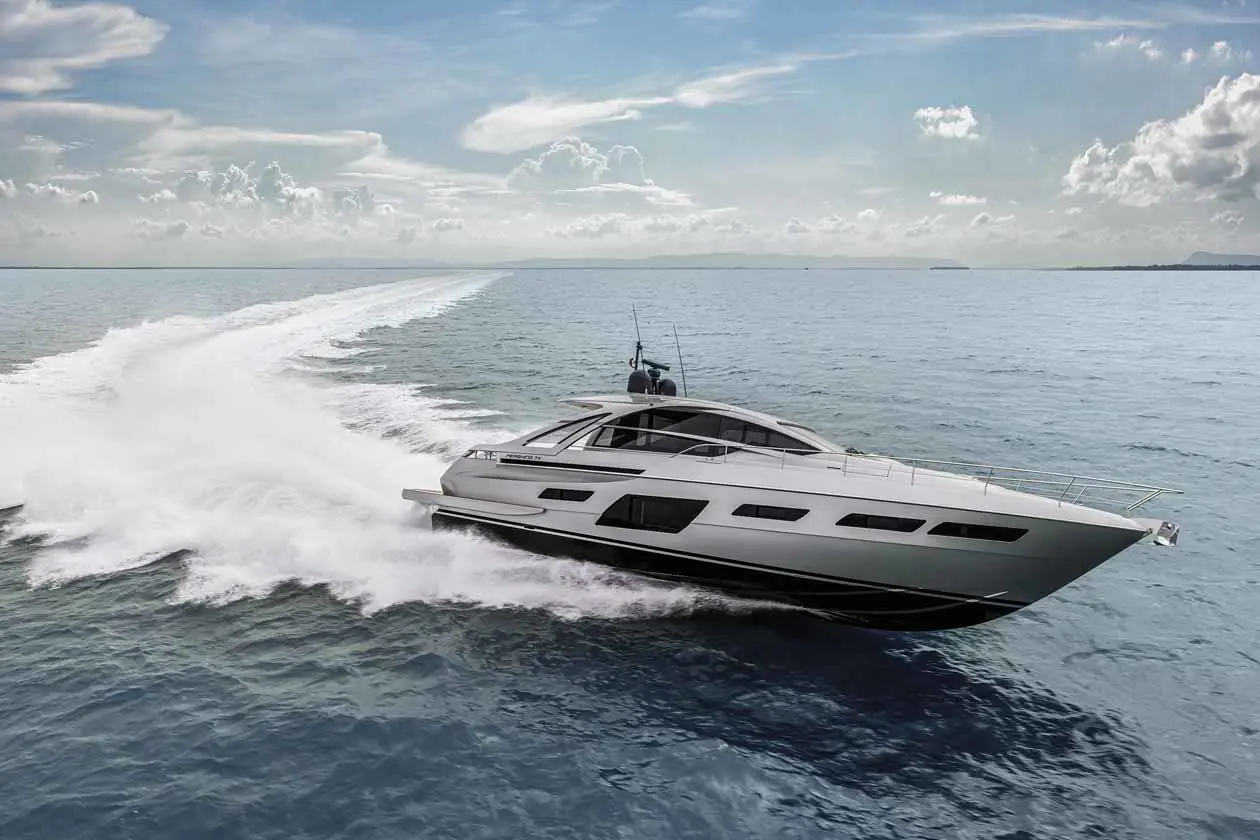 PERSHING 7X. Copyright © Ferretti Group
"After the Private Preview in Monaco and the Cannes Yachting Festival, coming to Genoa and our splendid Italian showcase is always a special occasion. We're in excellent shape after some hectic months focused on the Milan stock exchange listing and some major investments and we strongly believe in the development potential of our domestic market," said Alberto Galassi, Ferretti Group CEO. "To mark the occasion, we're taking a fleet of seven amazing yachts to the Genoa Boat Show, including some important new products: Riva 82' Diva, the flybridge that revolutionises on-board areas while preserving the Riva brand's timeless appeal, and Navetta 30, Custom Line's living work of art featuring clean, powerful and seamless lines."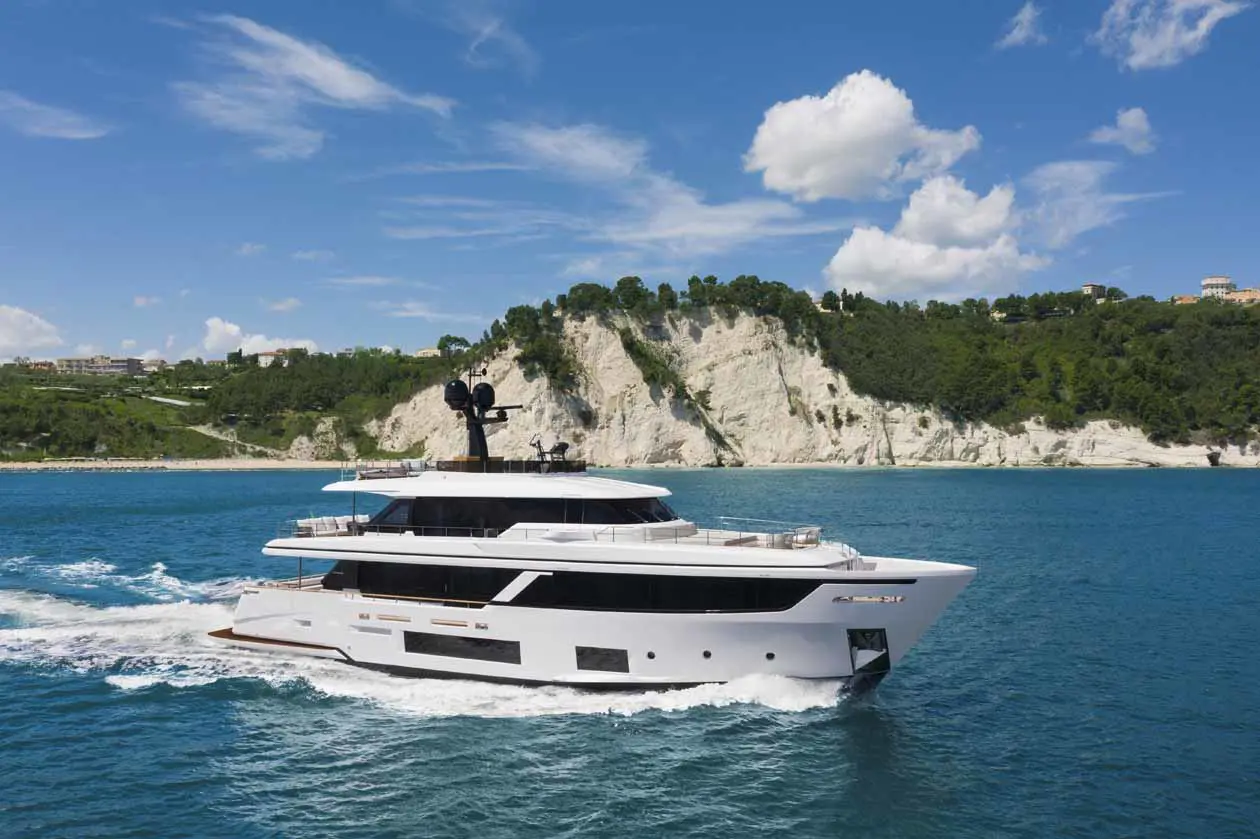 Custom Line Navetta 30. Copyright © Ferretti Group
As usual, the Group is joined at the event by luxury industry partners offering guests and visitors a packed programme of events. Range Rover, confirmed as official automotive partner, and private aviation leader Flexjet, plus Torello, Roda, Culti, and Unopiù providing the elegant indoor and outdoor furniture. The numerous Italian partners include Dolce & Gabbana for the tailor-made staff uniforms, Lavazza with the brand's latest selection of coffee blends, and La Scolca and Veuve Clicquot offering quality wines and champagnes and Campari.
AVION LUXURY MAGAZINE
in digital version
DESTINATIONS Aruba, un viaggio ai Caraibi. HOTELS Un Bvlgari Hotel a Roma. JETS La serie Phenom 300 di Embraer - La cabina Executive di Bombardier. CARS Bugatti Chiron Profilée -1000 Miglia Experience UAE.
YACHTS Grande 26M di Azimut - Nautica e benessere con Arcadia. WATCHES Planetarium Dunes of Mars Limited Edition.