05 November 2019
Benetti sponsors the exhibition dedicated to renowned Livorno artist Amedeo Modigliani
Modigliani e l'avventura di Montparnasse. Capolavori dalle collezioni Netter e Alexandre
As habitual promoter of initiatives and events that highlight the strong ties that bind the shipyard and city, Benetti once again renews its close relationship with Livorno by sponsoring the prestigious international exhibition "Modigliani e l'avventura di Montparnasse. Capolavori dalle collezioni Netter e Alexandre".
For Benetti, a timeless icon of excellence with the skills to combine great tradition with refinement in an exclusive all-Italian product, its sponsorship of the exhibition "Modigliani e l'avventura di Montparnasse. Capolavori dalle collezioni Netter e Alexandre" is no coincidence. By celebrating the work of Livorno native Amedeo Modigliani, Benetti identifies and demonstrates the parallels existing between the artist's profoundly Italian culture and the style of its yachts, which has always been influenced by the dictates of art.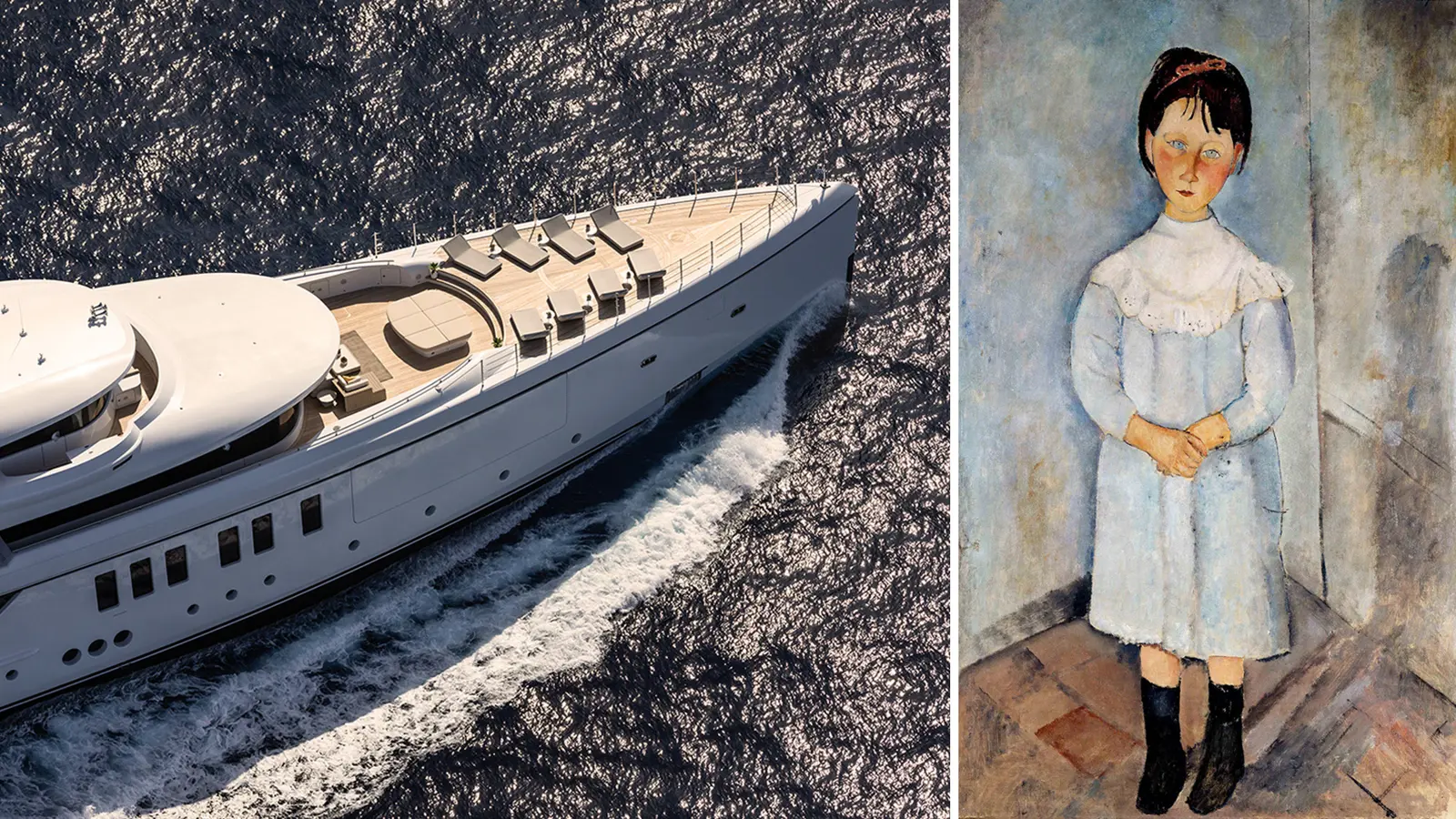 The common thread tying Benetti to this event is the love of beauty represented by a master artist like Amedeo Modigliani, taken together with the powerfully international outlook of a man who brought Renaissance art to a worldwide audience, and a shipyard that is in the process of conquering all five continents with its yachts.
The exhibition, which is the
city of Livorno
's way of paying tribute to one of the most famous artists of all time, marking the centenary of his death at only 36 on January 24, 1920, is organized by the municipality of Livorno together with the
Paris
'
Restellini Institute
and with the participation of
Fondazione Livorno
. Furthermore, the exhibition is curated by
Marc Restellini
with the coordination of
Sergio Risaliti
and offers to the public the opportunity to admire 26
Modigliani's works
including paintings and drawings.
Entering the exhibition, visitors will be welcomed with a surprise by a 1:50 scale model of the Benetti 58-meter Sunday.
Benetti
Founded in 1873,
Benetti
is the oldest
Italian shipyard
specialized in
luxury yachts
, icon of an
Italian timeless style
and of construction excellence. Every yacht is unique, developed around its owner.
Benetti
designs, builds and sells vessels in composite materials, aluminium and steel from 29 to 45 meters and boats in steel and aluminium from 45 to more than 100 meters. The fleet consists of 5 categories: Class, Oasis, B.Yond, B.Now and Custom designed to meet all the needs of the market. In
Livorno
and in the
Viareggio
Headquarters, as well as its direct offices in
Fort Lauderdale
,
Dubai
,
Hong Kong
and
London
, Benetti recruits highly skilled personnel, located throughout the productive units. Benetti belongs to the Azimut|Benetti Group, the largest private-owned luxury sailing group in the world.
Edited by Nicolò Villa
Source text and photos: Press Office Benetti
All rights reserved. Copyright © Sisterscom.com
Find an hotel in Livorno
AVION LUXURY MAGAZINE
in digital version
DESTINATIONS Aruba, un viaggio ai Caraibi. HOTELS Un Bvlgari Hotel a Roma. JETS La serie Phenom 300 di Embraer - La cabina Executive di Bombardier. CARS Bugatti Chiron Profilée -1000 Miglia Experience UAE.
YACHTS Grande 26M di Azimut - Nautica e benessere con Arcadia. WATCHES Planetarium Dunes of Mars Limited Edition.