01 August 2023
Cevin Parker transforming the McLaren Artura into a work of art
British luxury supercar maker McLaren Automotive reveals a collaboration with German artist Cevin Parker in the form of a unique design for the McLaren Artura hybrid supercar
"I am truly thrilled on having the opportunity to work together with McLaren and to bring two of my biggest passions together: art and supercars. I am excited to see the public's reaction to this project", Cevin Parker, artist.
A contemporary self-taught abstract artist,
Berlin
-based Parker is rapidly gaining a growing following and has recently exhibited his work at the IncubARTor exhibition in
Hamburg
.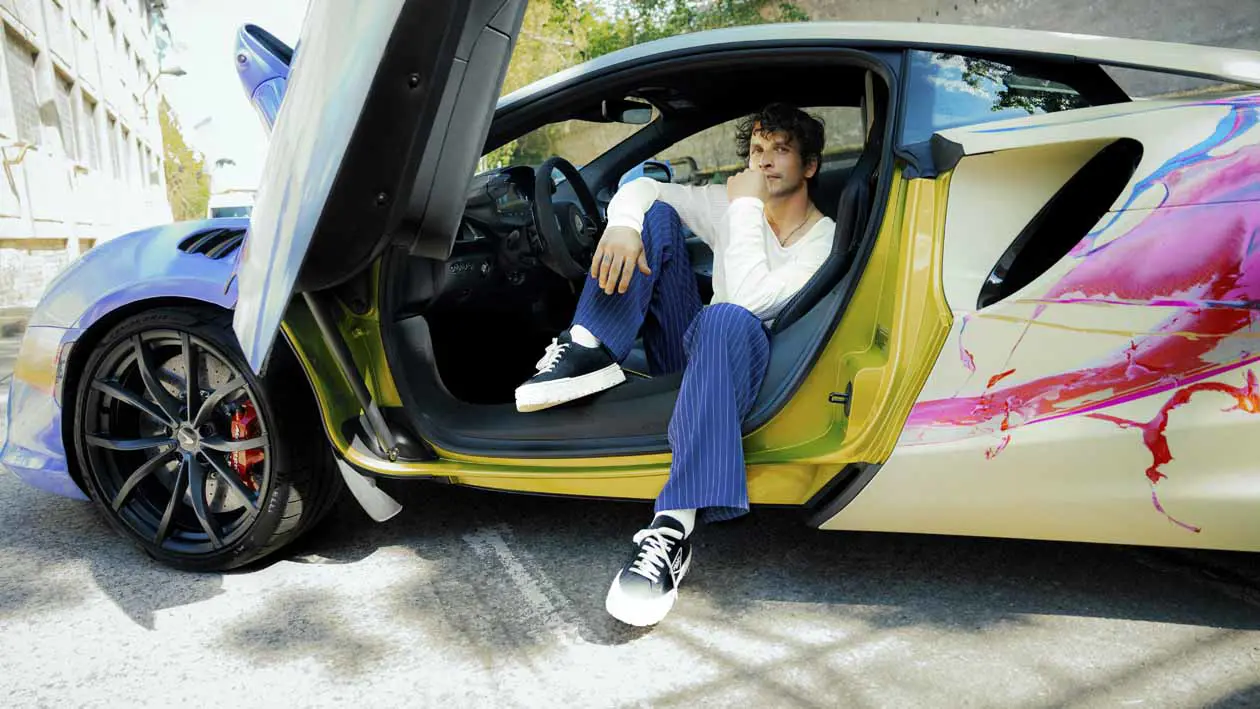 McLaren Artura - Cevin Parker. Copyright © McLaren Automotive
The McLaren Artura represents a fusion of art and future technology as McLaren's first series production, high-performance hybrid supercar. The Artura name is a combination of 'art' and 'future', reflecting the seamless integration of cutting-edge technology and stunning design.
With instant torque from its electric motor and a powerful V6 engine, the Artura delivers an exhilarating driving experience. The car's sleek, aerodynamic silhouette is inspired by modern art, making it the perfect canvas for the signature collaboration between McLaren and Cevin Parker.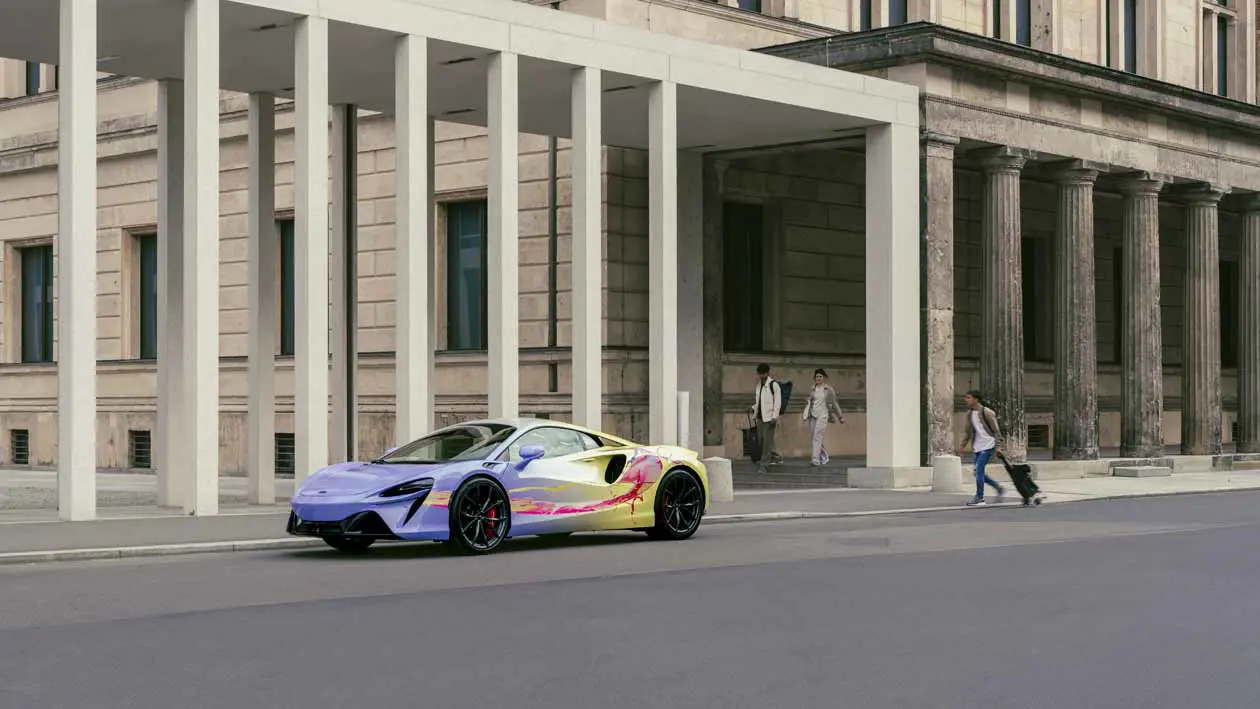 McLaren Artura - Cevin Parker. Copyright © McLaren Automotive
We are delighted to reveal this exclusive collaboration with Cevin Parker. Parker's extraordinary talent and deep understanding of art have allowed him to create a truly remarkable design that perfectly captures the spirit of the Artura. His use of colour – particularly the vibrant combination of purple and yellow – symbolises creativity, individuality, energy and optimism, all of which resonate with the Artura's dynamic personality", Bastian Luehmann, Market Director Central Europe, McLaren Automotive.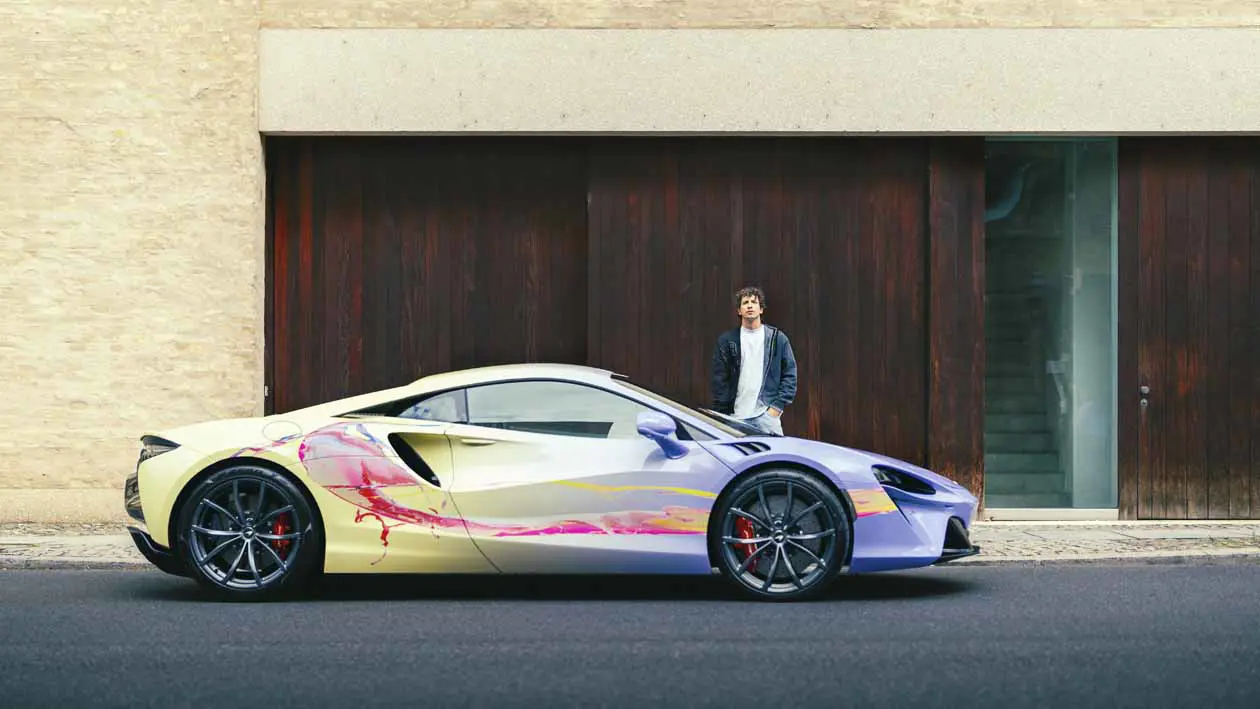 McLaren Artura - Cevin Parker. Copyright © McLaren Automotive
Parker's abstract art beautifully complements McLaren's bold and contemporary design language, while his innovative thinking and use of the latest technologies – including augmented reality – perfectly align with McLaren's ethos. His art also captures the essence of emotion and fleeting moments, a theme that resonates in Parker's personal life as a passionate car enthusiast. The Artura is the embodiment of these emotions, and its design reflects the quest to optimise both performance and beauty.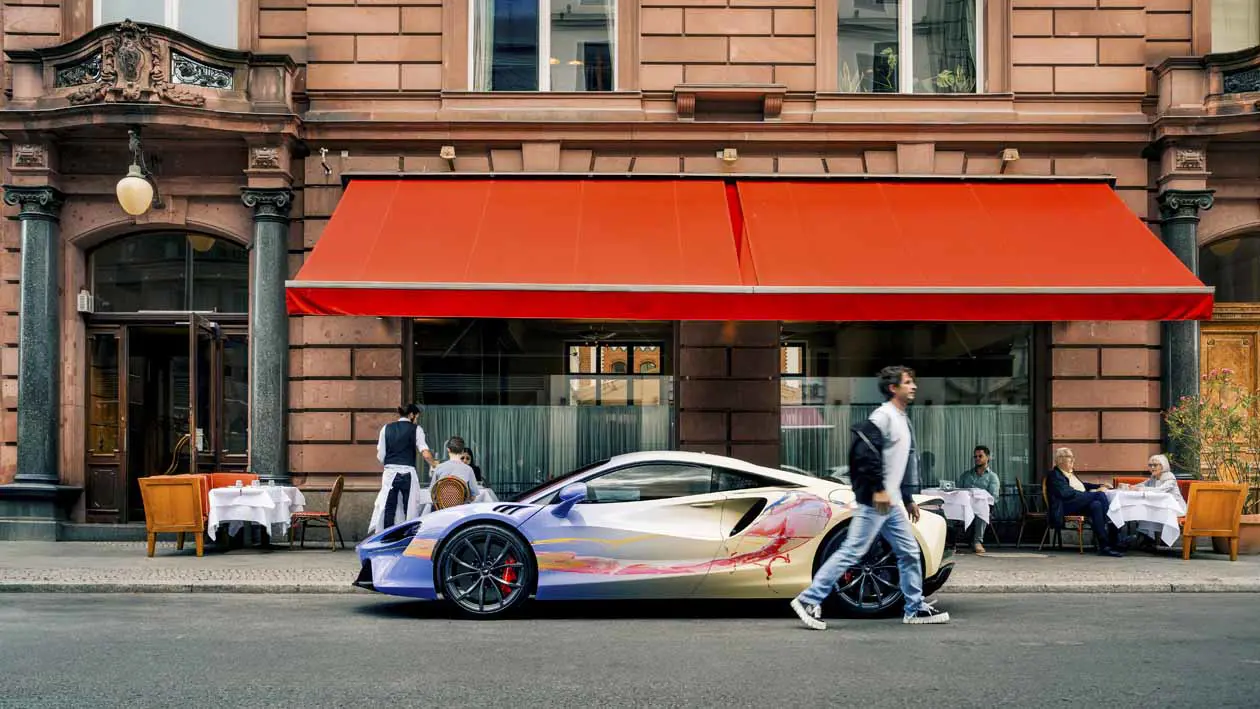 McLaren Artura - Cevin Parker. Copyright © McLaren Automotive
To showcase the collaborative masterpiece,
McLaren and Cevin Parker
have captured images of the unique Artura in some of Parker's most inspiring Berlin locations. The car will also be displayed at events throughout the year such as the
Nit D'Arte in Palma des Mallorca
and the
ART Basel Miami
.
AVION LUXURY MAGAZINE
in digital version
DESTINATIONS Aruba, un viaggio ai Caraibi. HOTELS Un Bvlgari Hotel a Roma. JETS La serie Phenom 300 di Embraer - La cabina Executive di Bombardier. CARS Bugatti Chiron Profilée -1000 Miglia Experience UAE.
YACHTS Grande 26M di Azimut - Nautica e benessere con Arcadia. WATCHES Planetarium Dunes of Mars Limited Edition.