A cosmopolitan star amongst 63 islands
One of Singapore's most interesting aspects is the cosmopolitan nature of its population, a natural result of the country's geographic location and the flourishing commercial relations woven over time. Founded by Thomas Stanford Raffles as a commercial base in 1819, the small seaside town of Singapore attracted migrants and merchants from China, the Indian sub-continent, Indonesia, the Malay Peninsula and the Middle East. Founded as a humble fishing village, inhabited by an indigenous settlement up until the end of the nineteenth century, it has become one of the most cosmopolitan cities in Asia, with Chinese, Malay, Indian and Eurasian ethnic groups.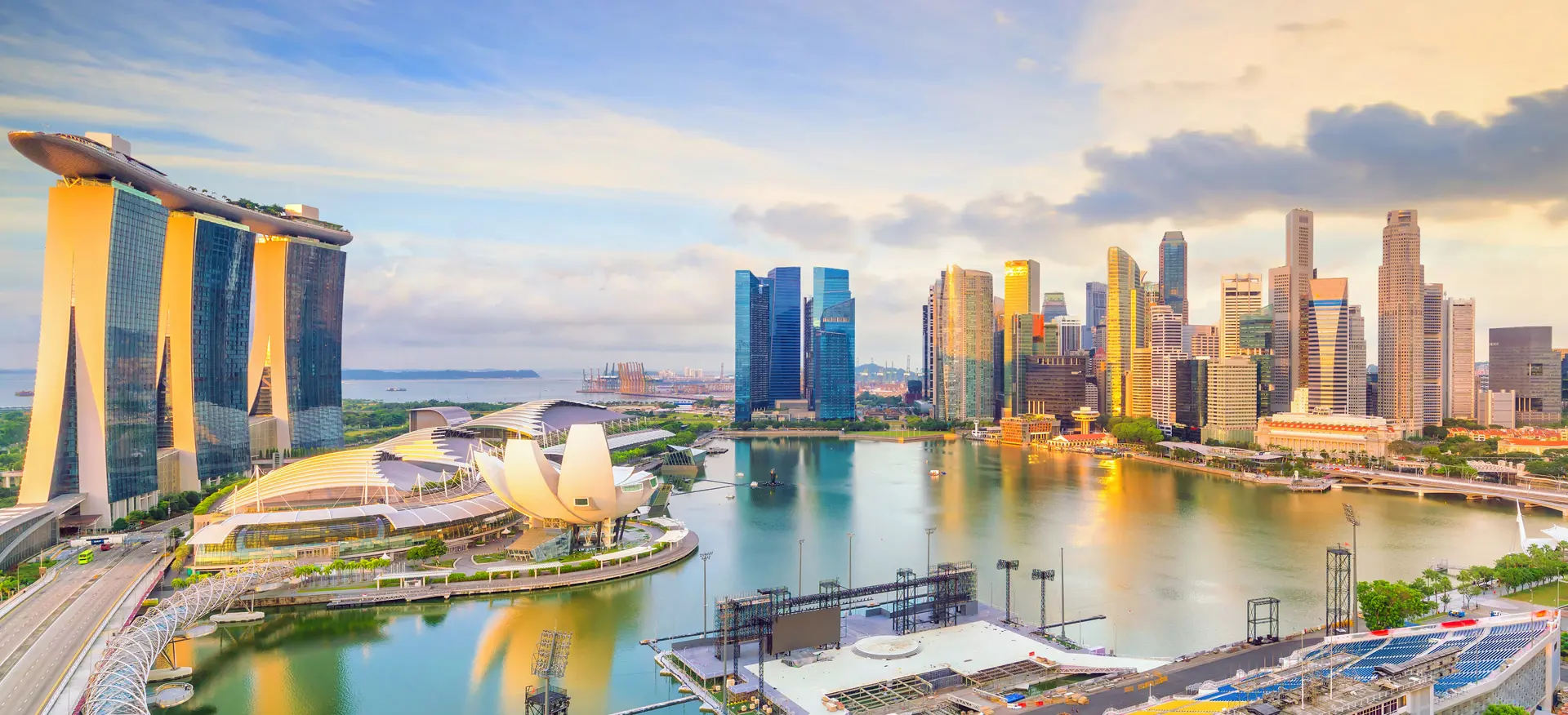 As a reflection of this cultural collage it has adopted four languages: English, Chinese, Malay (the national language) and Tamil. Located in south-east Asia and covering an area of about 710 square kilometres, it is one of the smallest countries in the world, the smallest in the region, and inhabited by more than 5 million people -hence it's nickname "The Little Red Dot".
Today Singapore is a vibrant city with skyscrapers and picturesque gardens, which are part of a thriving ecosystem. Here you can explore the rainforest or simply stroll amongst the island's flower gardens and parks, like the Botanic Gardens and National Orchid Gardens, which has over 3000 species of orchids. The nature reserves are home to thousands of creatures, including many species of birds and insects, whilst taking part in a Night Safari or visiting the Jurong Bird Park you can experience close encounters with some of the rarest species in the world.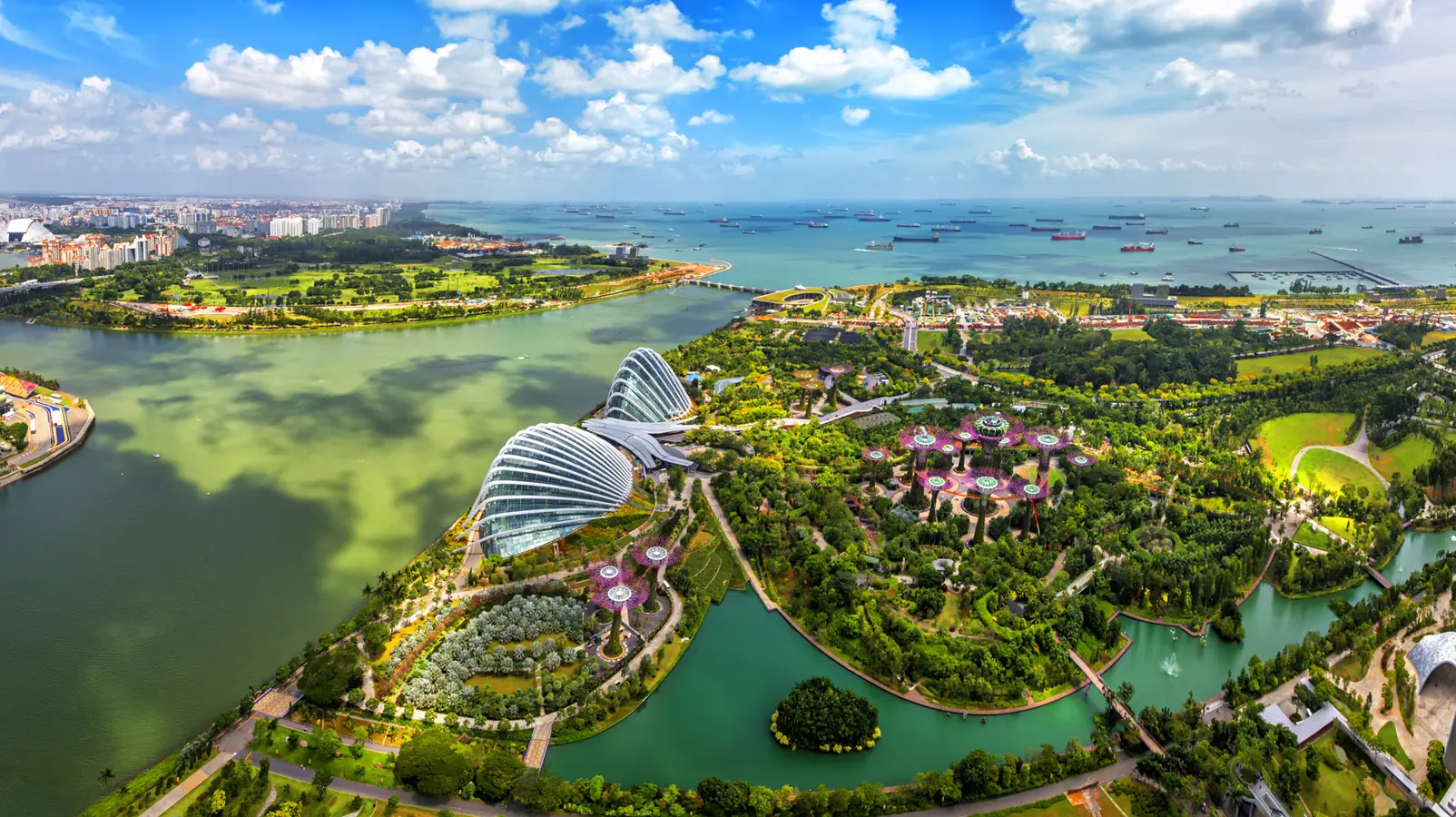 Abounding with culture, art and architecture, Singapore is a dynamic city full of contrasts and colours with numerous shopping malls, museums and places of interest: shopping on Orchard Road or parties in Clarke Quay and Boat Quay are a prime example.
There are many annual events like the
Chingay Parade
, the
Mosaic Music Festival
and the night time
Formula 1 Grand Prix
. The
Marina Bay
quarter, south of
Riverside
, features malls,
luxury hotel
, congress centres,
casinos
, restaurants, bars, the
Esplanade Theatres by the Bay
, the
Gardens by the Bay
,
Art-science Museum
,
Sands Sky Park
and
Singapore Flyer
.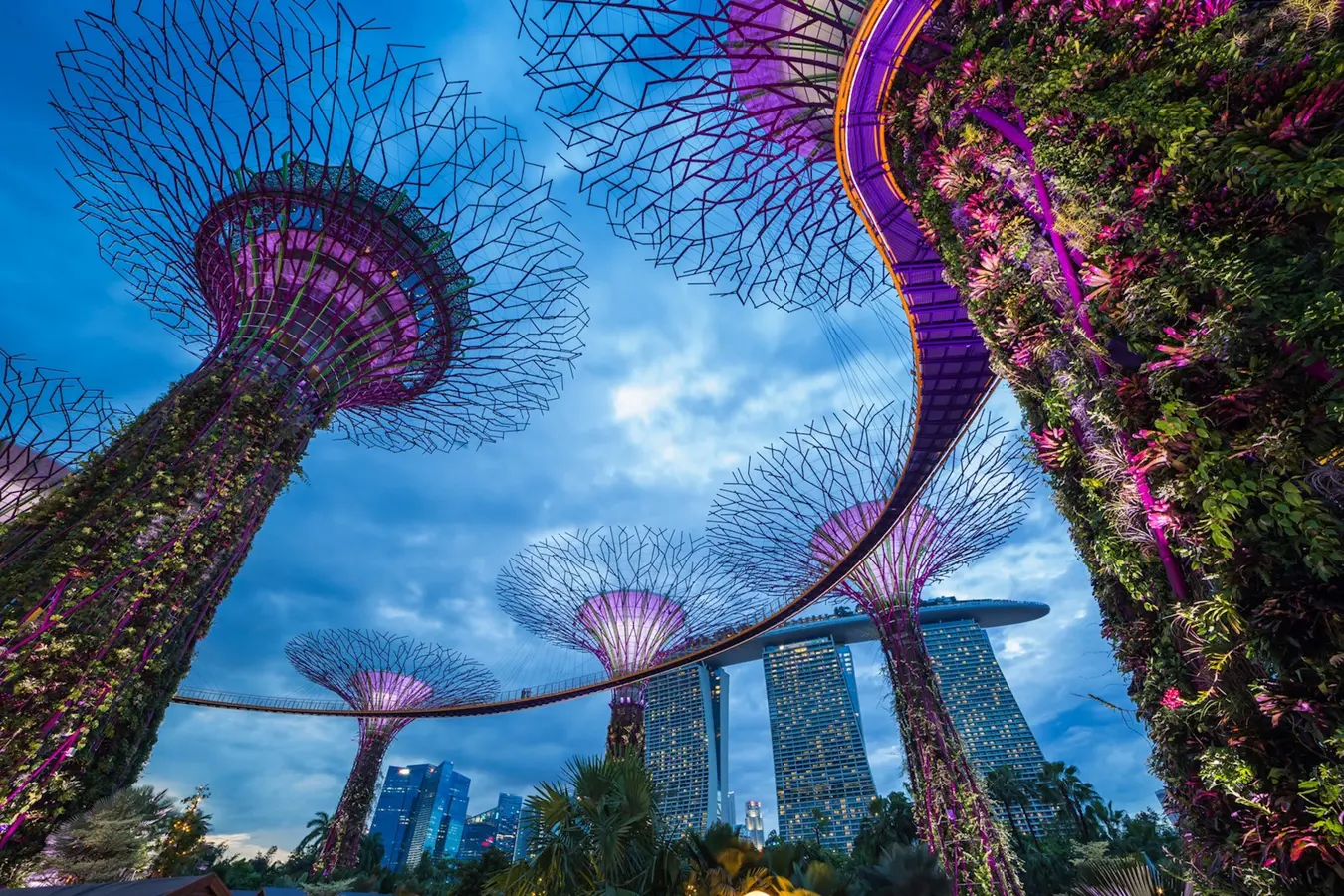 For trendy shopping, Orchard Road has many renowned shopping malls: Ion, Paragon, Ngee Ann City, Mandarin Gallery and Knightsbridge. The cultural districts of Kampong Glam, Little India and Chinatown offer ethnic products, jewellery, textiles and antiques.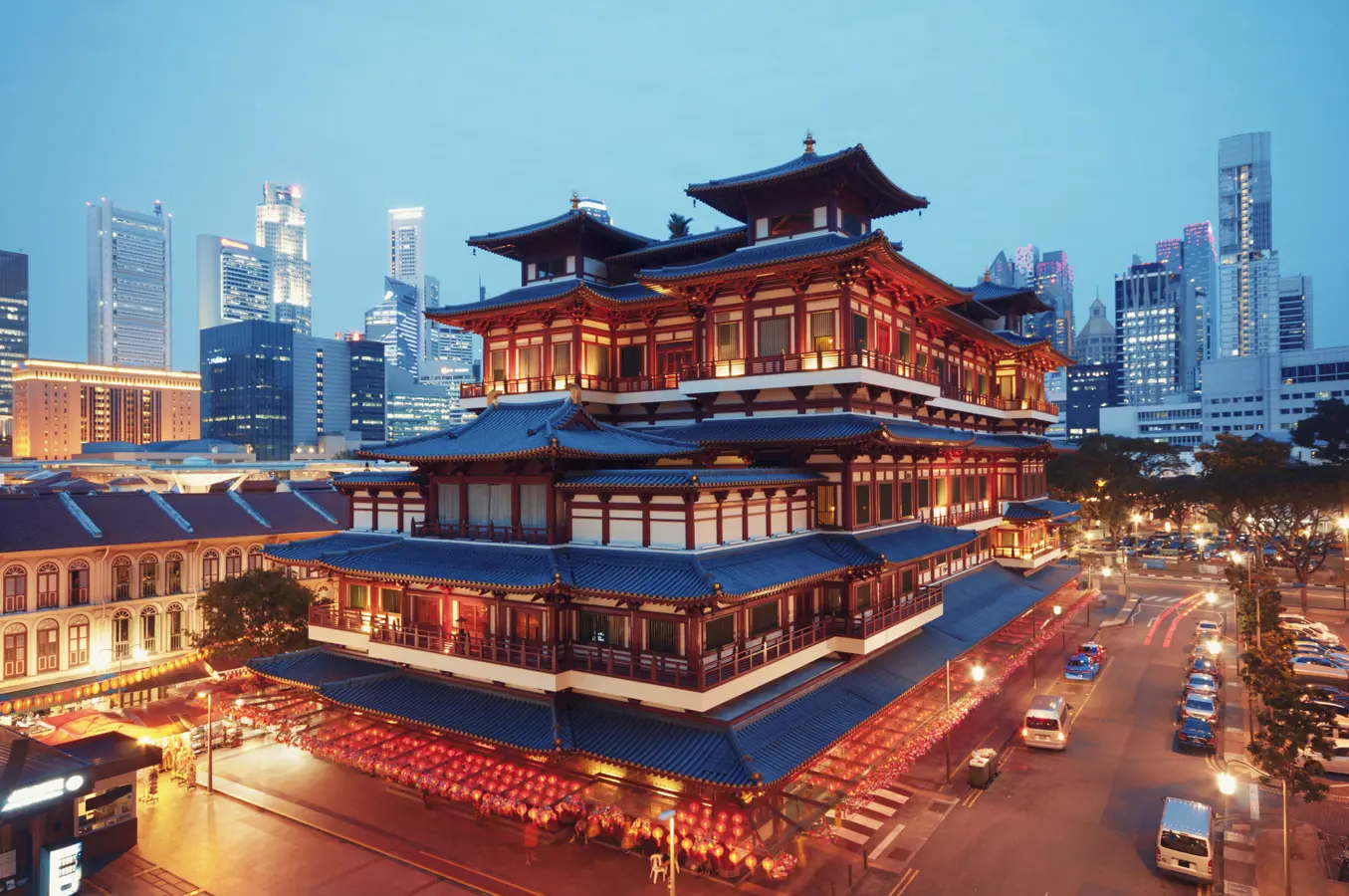 In the surrounding areas, accessible via a two-hour
ferry ride
, are the
beaches
of
Langkawi
,
Tloman
,
Miri
, and
Makassar
. Direct ferries to the main
Asian cities
with stops in
Malacca
,
Penang
,
Lombok
,
Bali
,
Ho Chi Minh
and
Bangkok
, are also available.
Singapore is one of the main financial centres of the world with an important role in international trade and finance. Singapore, the "Lion City", one of the most fascinating cities in the world with a majestic skyline.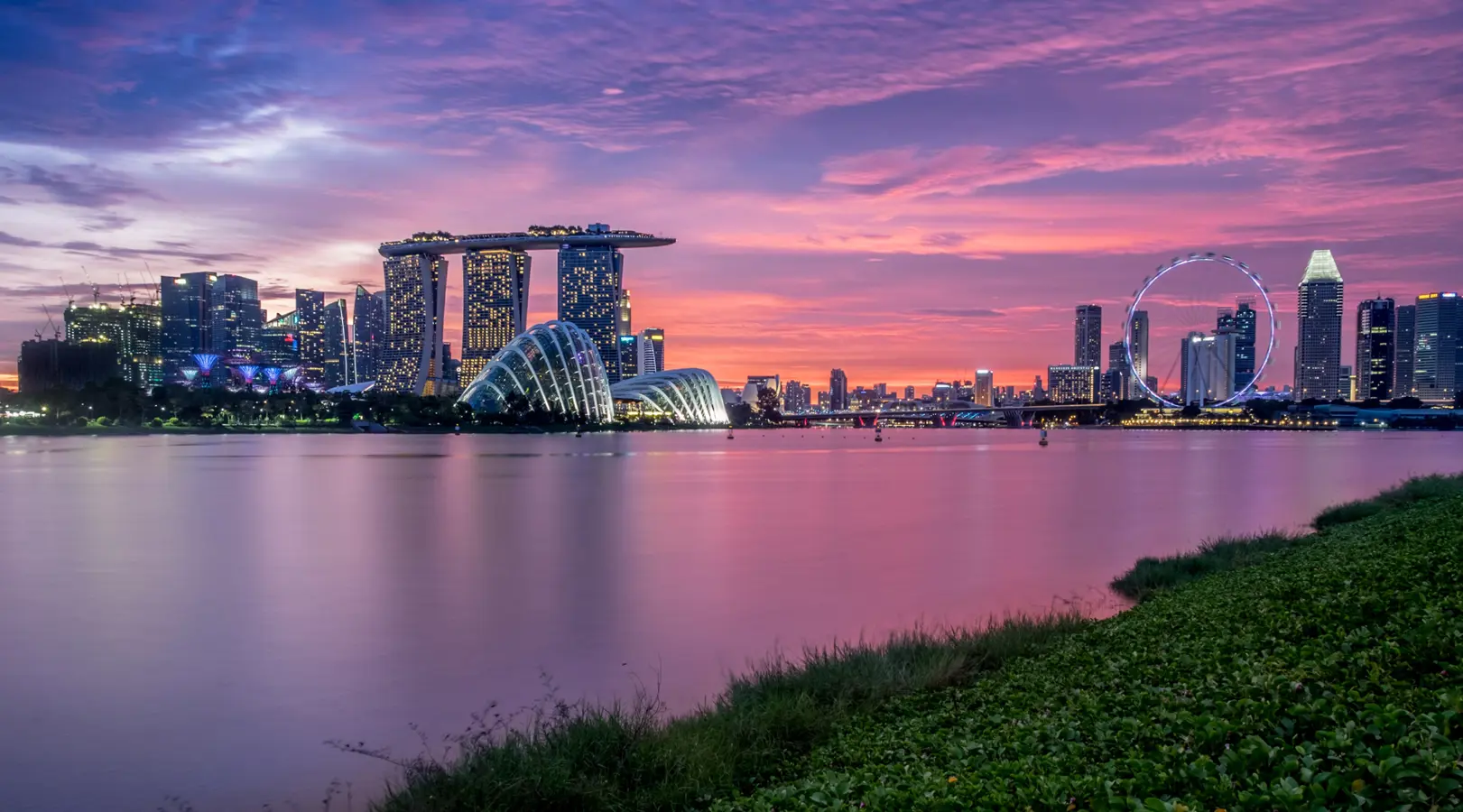 Singapore has the world's best-loved gateway in Asia, the Airport of Changi, winner of many awards and voted "Best Airport in the World" in the "Skytrax World Airport Awards". An airport that has won more than 400 prizes and is recognised internationally for its quality and efficiency as well as for the numbers of passengers who travel with hundreds airlines to thousand destinations a week: one flight every 100 seconds.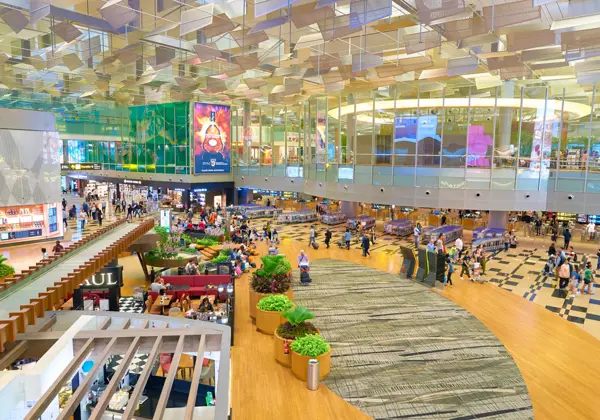 Interiors of Singapore airport Copyright © Sisterscom.com, Shutterstock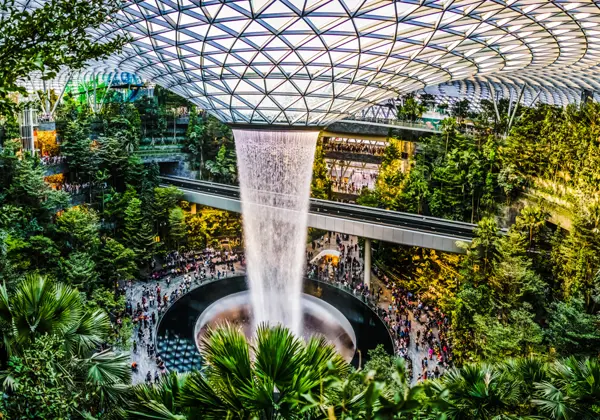 Waterfall inside the Singapore airport Copyright © Sisterscom.com, Shutterstock
Typical dishes of Singapore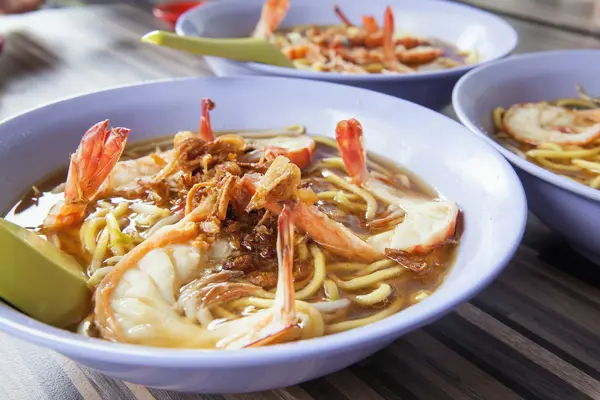 Soup Prawn Noodles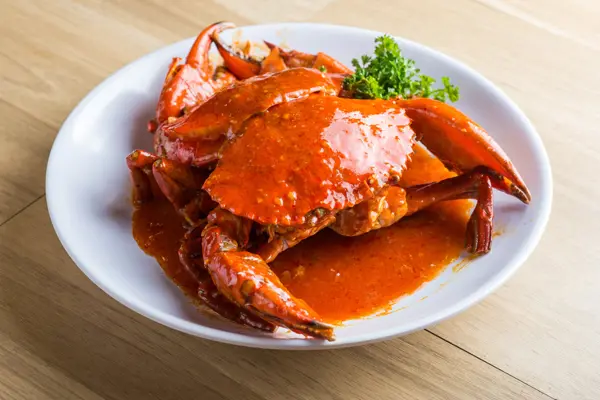 Spicy crab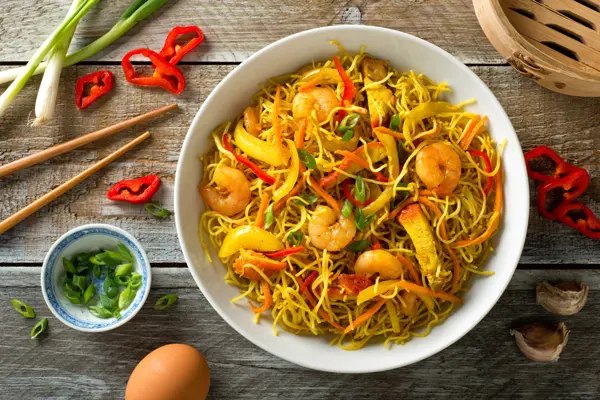 Noodles
These accompany the favourable culinary locations, a union of Chinese, Malay and Indonesian flavours. There's also plenty of international cuisine: Thai, Korean, Mongolian, Japanese, Italian and the casual atmosphere of a French Bistro.
Text by Lisa Maria River
Avion Luxury Magazine
All rights reserved. Reproduction prohibited.
Copyright © Sisterscom.com
Tourism Board
www.visitsingapore.com/en
Where to sleep in Singapore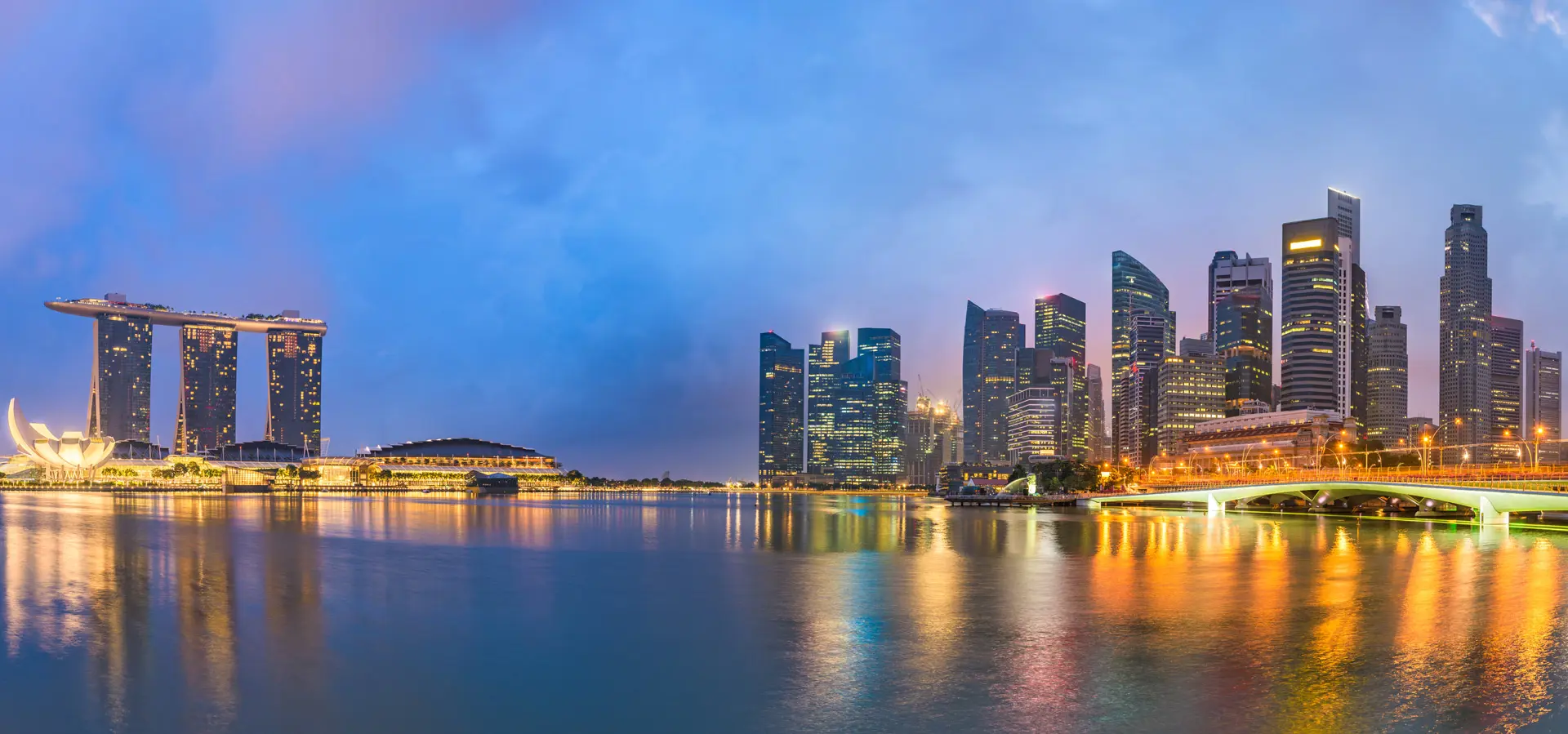 Singapore is a welcoming city and offers different possibilities for accommodation.
To find the ideal hotel and the best offers you can do a search for the stars but also for districts or landmarks.
STARS
Hotels for stars, differentiated by type of services:
DISTRICTS
Hotels in the districts
LANDMARKS
Hotels in tourist areas
LANDMARKS
Hotels in tourist areas
AIRPORT
Hotels near the airport
WHERE TO GO in singapore
Excursions & Tours
You might be interested in
Destinations found in the vicinity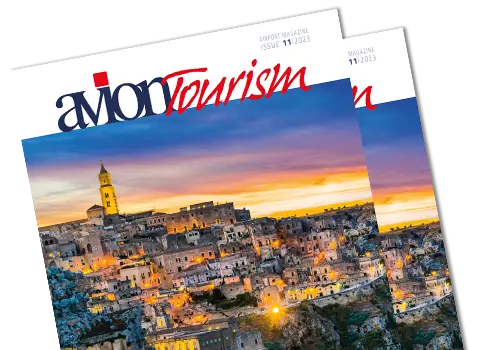 AVION TOURISM MAGAZINE
in digital version
On this issue: The World Heritage Sites of Basilicata and Puglia.