The surprising megalopolis
Los Angeles
, along with
New York
and Chicago, is one of the three most important cities of the United States of America.
Beverly Hills, West Hollywood, Westwood, Bel Air, Santa Monica, Malibu
. Half a dozen famous areas that identify Los Angeles, a city unlike any other, and vast.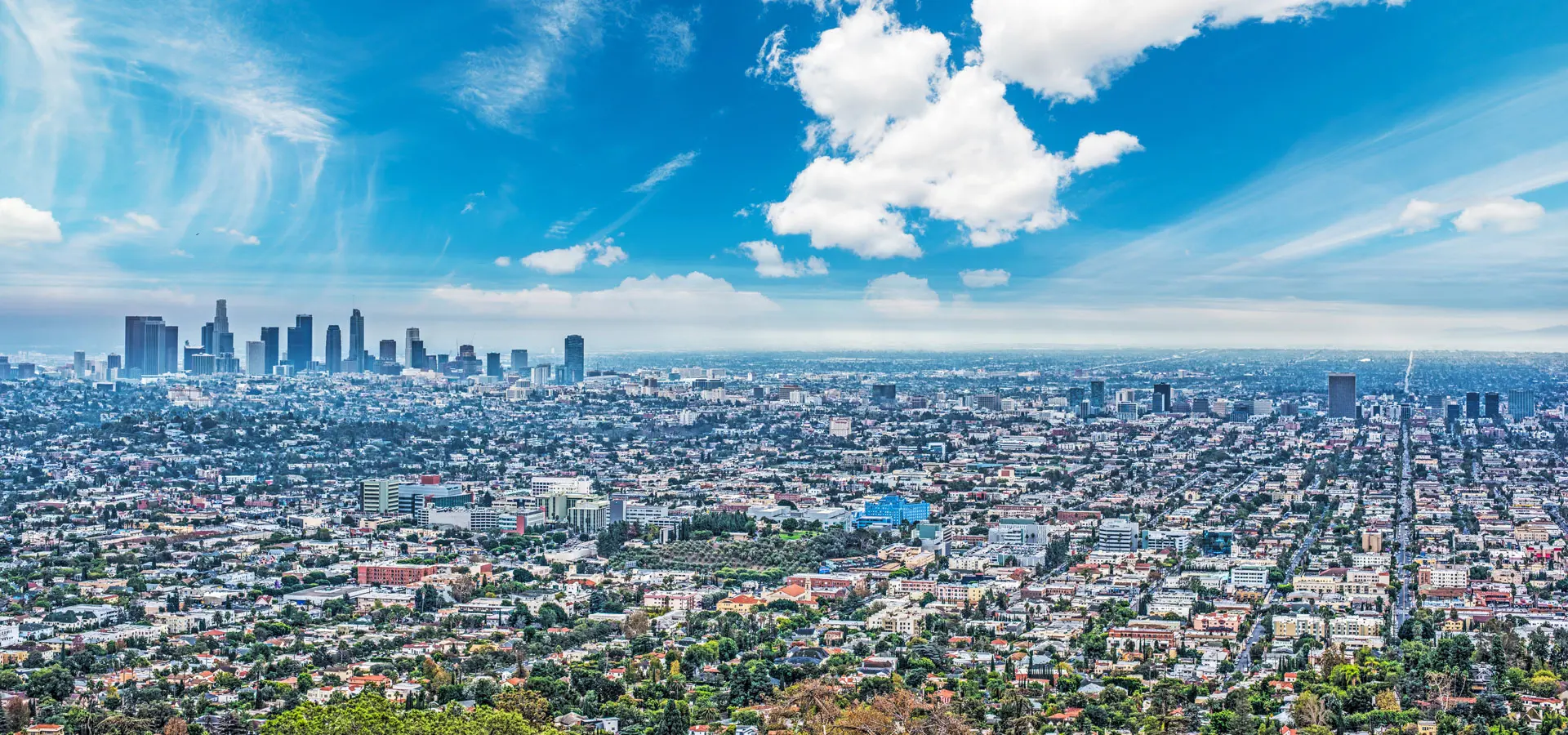 A conglomeration of districts, some of which are genuine independent towns. With the exception of Downtown, all of Los Angeles is an endless sprawl of large villas and small houses. It is impossible to get around without using a car or without taking one of the many highways that cross the city. The intricate web of highways that surround Los Angeles is impressive, both in terms of length and number of lanes.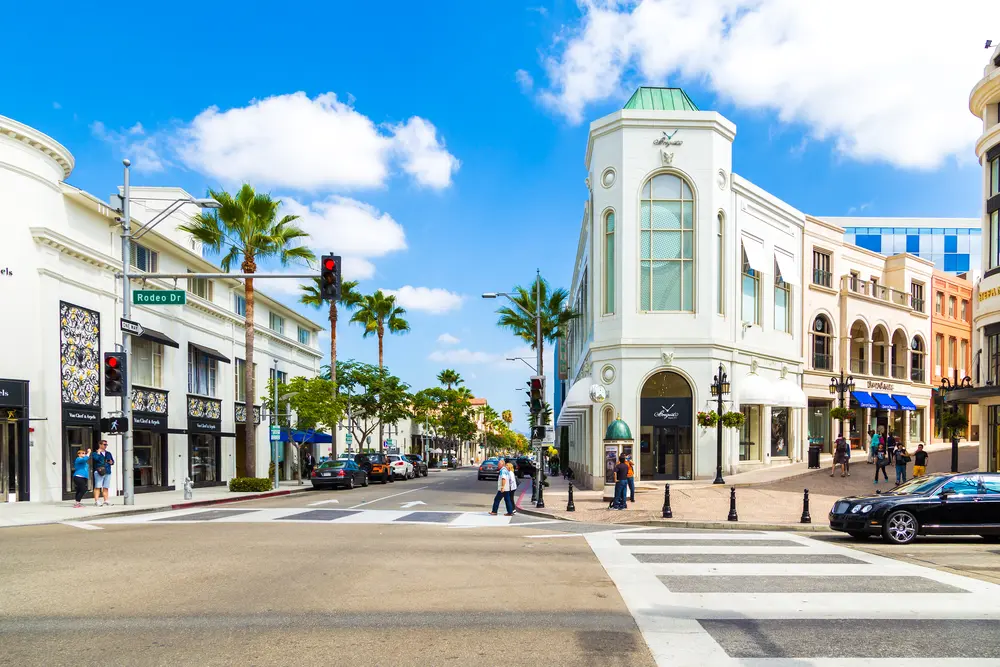 Beverly Hills
Beginning in West Hollywood, heading west, you arrive in Beverly Hills, perhaps LA's most famous district with exclusive and luxurious villas and Rodeo Drive, California's most exclusive street filled with the boutiques of the world's most successful designers.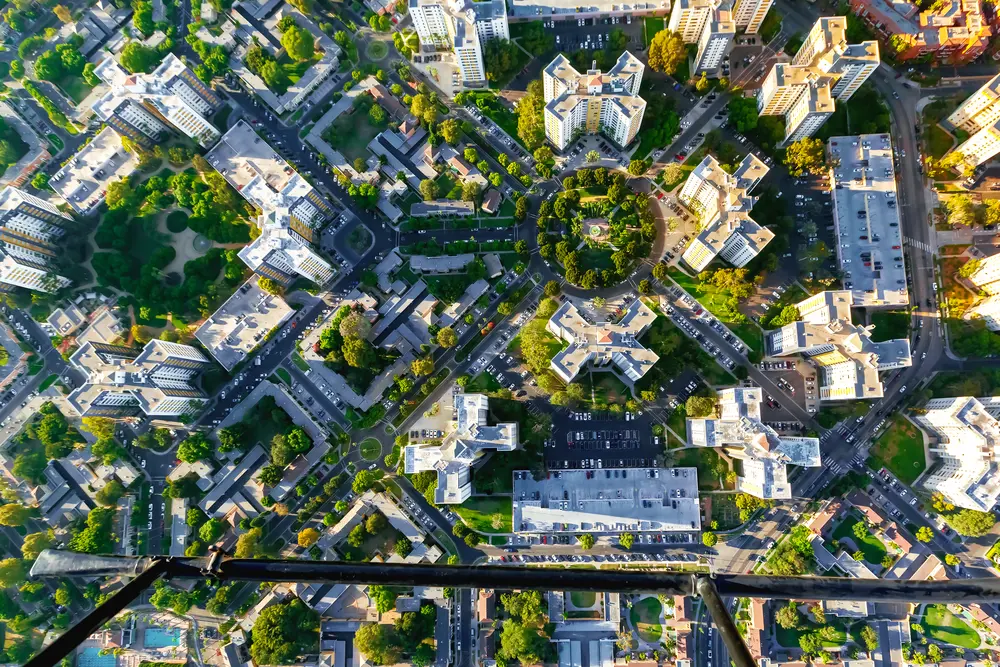 Westwood
Continuing west, you arrive in Westwood, an elegant and wealthy neighbourhood of skyscrapers, hotels and some very well known restaurants and clubs.
Santa Monica and Venice
After a few miles you arrive in
Santa Monica
, with its famous
beaches
and pedestrianised area, and
Third Street Promenade
, where you can stroll and shop. After travelling down
Ocean Front Walk
together with joggers and skaters, you arrive in
Venice
, a beautiful district inspired by Italy's
Venice
, which overlooks the ocean and is famous not only for its few remaining canals but also for its beautiful beaches.
The beaches of Los Angeles
Santa Monica, Venice and Manhattan are expanses of sand stretching for miles and, together with Zuma Beach, are the most popular in Los Angeles.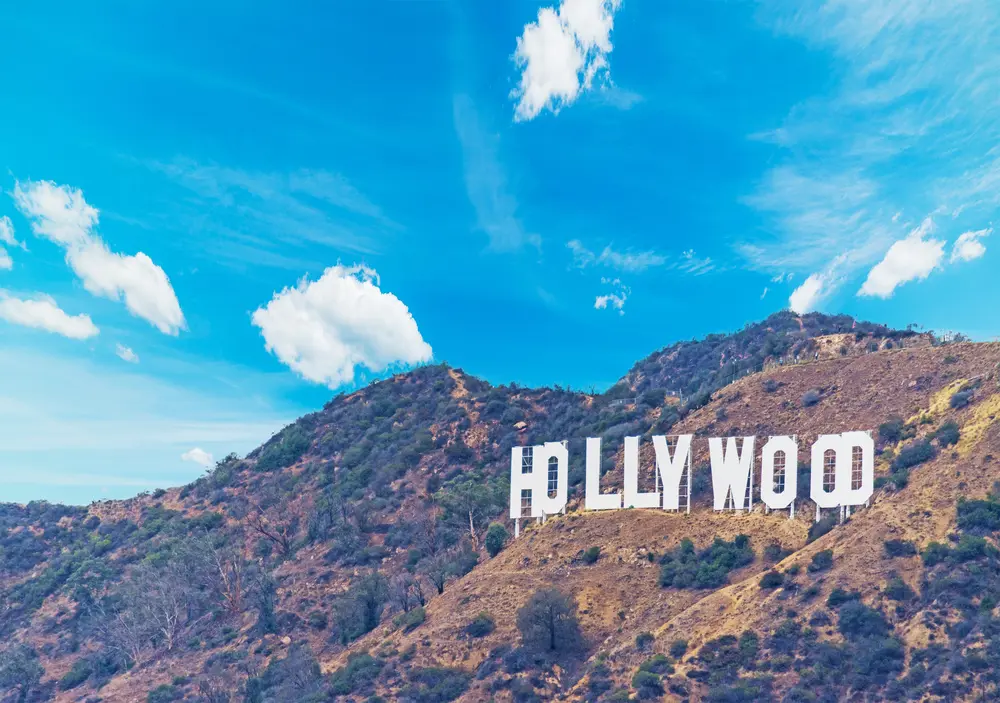 Hollywood
From above the Hollywood sign looks down on the district of Hollywood, which has long been associated with the film industry. With its film companies and employees, Hollywood's film industry is not only the most flourishing business in Los Angeles but also a factor that adds to its fascination. Twenty Century Fox and Paramount Pictures are probably the most famous of the many Hollywood studios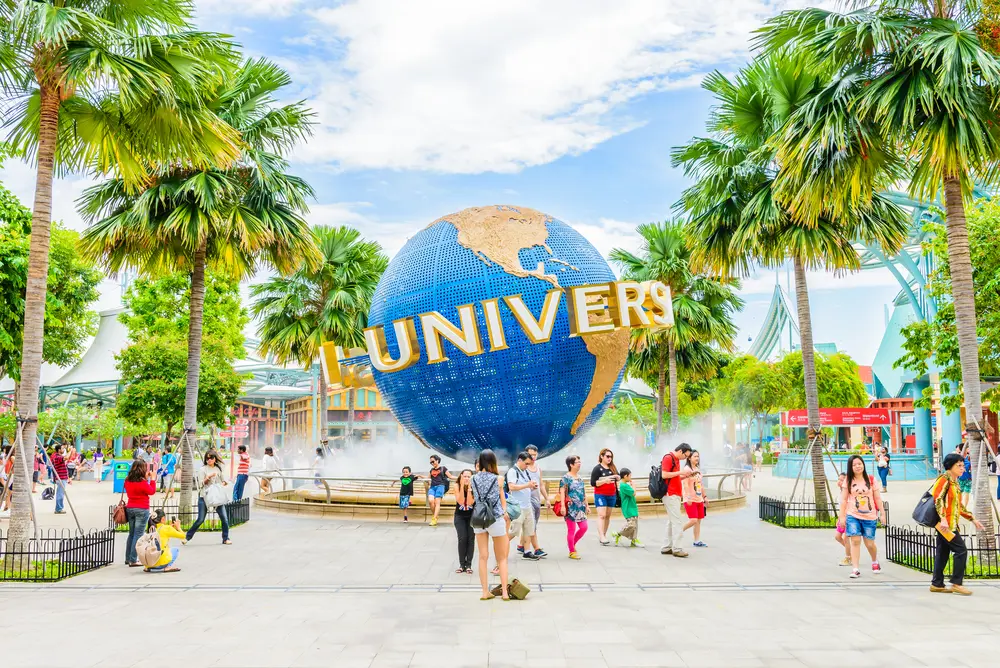 Universal Studios
Hollywood's Universal Studios is a theme park with numerous attractions centred around famous films, where you can enjoy thrilling rides and shows, go behind the scenes and discover some of the tricks used in making television series.
The museums in Los Angeles
Los Angeles offers many prestigious museums. The California Science Center is a science and technology museum located in Exposition Park. The Getty Center is the main seat of the J. Paul Getty Museum and one of the most important cultural centres in the world.
Typical dishes of Los Angeles
Los Angeles offers dishes designed with seasonal fruits and vegetables offered by the Californian markets. You can taste fresh or glazed vegetables, artichokes (considered one of the typical foods of California), the famous cannellini bean soup, vegetarian dishes like the rustic pie with cauliflower and mushrooms, the Dungeness crab with tamales, the "cioppino" (a typical San Francisco fish soup), the strong and spicy flavors of Mexican cuisine, nachos, fresh fish dishes, ethnic food in the city's neighborhoods like the barbecue in Koreatown or the Japanese soup Ramen in Little Tokyo and the green corn tamales, one of the traditional specialties of Los Angeles since 1923. Try also the Californian beer, perfect with grilled meat or fine wines of the Californian hills to drink with tacos or with American cheese pasta. Also fresh fruit, because California is the first producer of avocados and strawberries in the United States.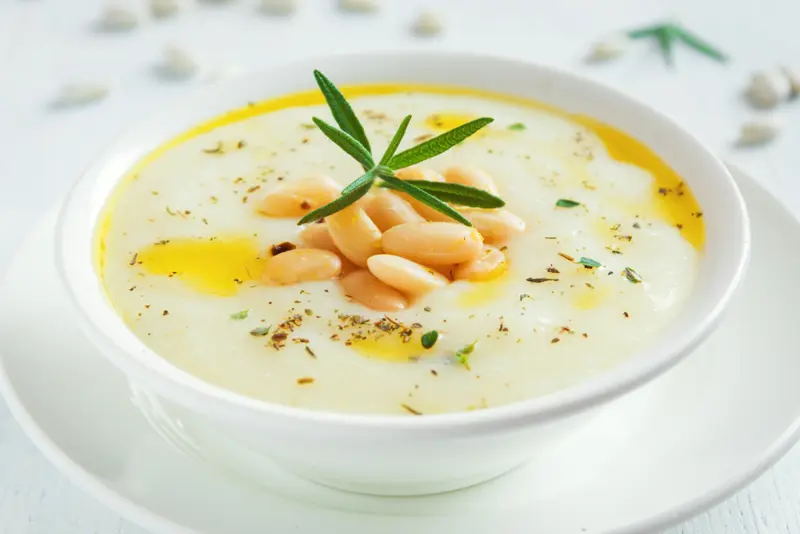 Cannellini bean soup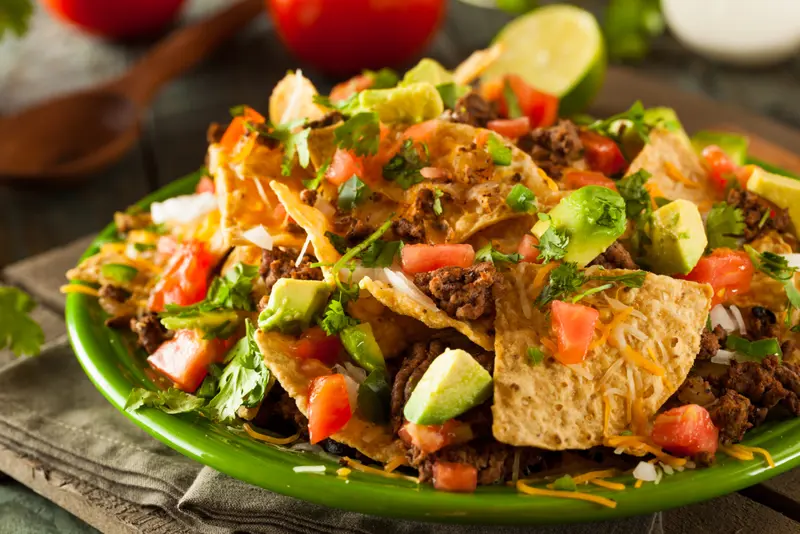 Nachos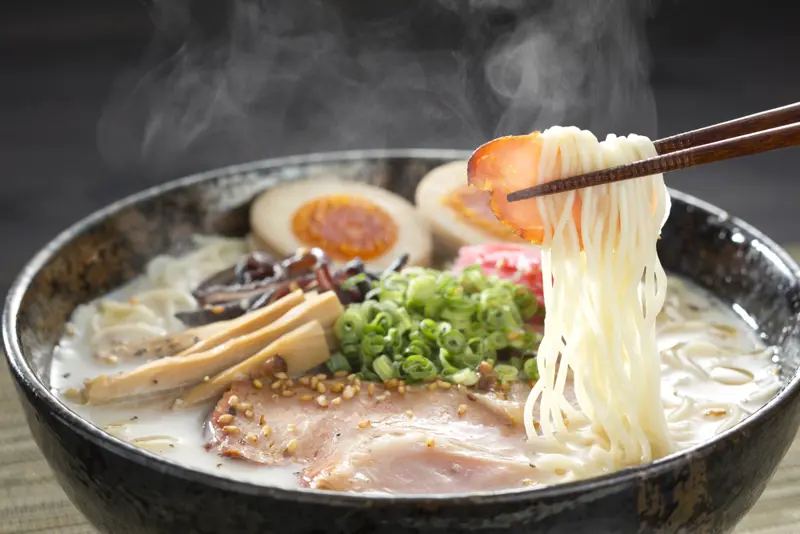 Japanese soup Ramen
Text by Luca Lembi
Updated by Nicolò Villa
Avion Tourism Magazine
Copyright © Sisterscom.com
Video: www.discoverlosangeles.com
Tourism Boards
www.discoverlosangeles.com; www.visitcalifornia.com; www.visittheusa.com
Where to sleep in Los Angeles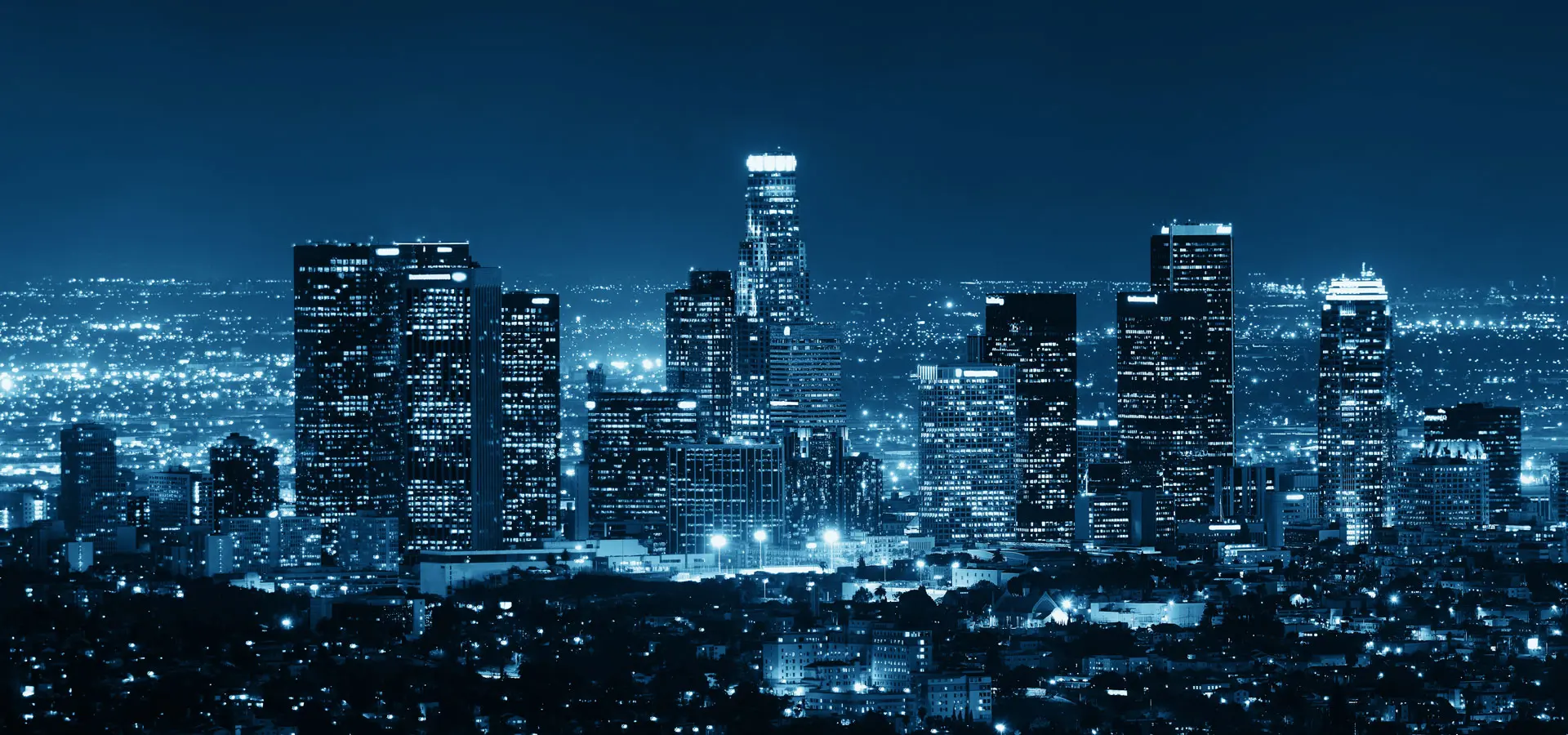 Los Angeles
is a welcoming city and offers different possibilities for accommodation.
To find the ideal hotel and the best offers you can do a search for the stars but also for districts or landmarks.
where to go IN LOS ANGELES
Museums in Los Angeles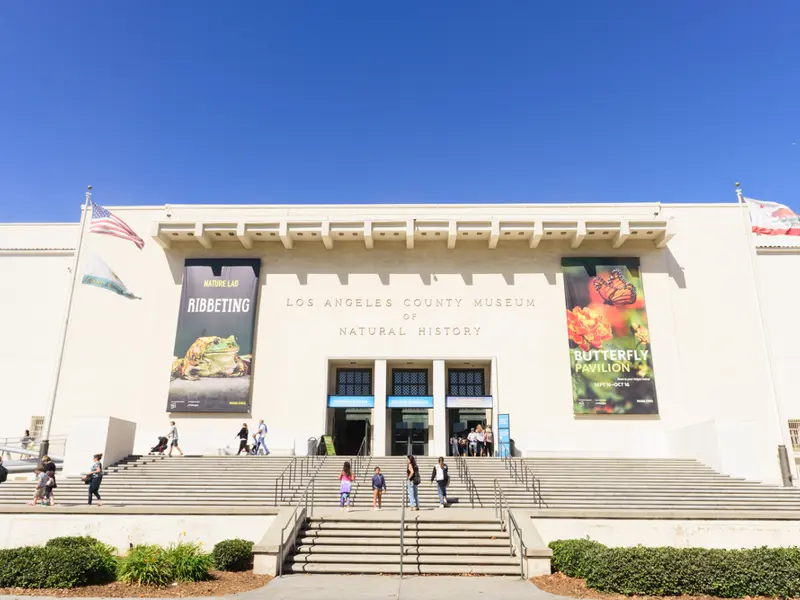 NATURAL HISTORY MUSEUM IN LOS ANGELES
The Los Angeles Natural History Museum offers an in-depth look at nature, dinosaurs and collections of gems and minerals. The Butterfly and Spider pavilions are particularly interesting.
www.nhm.org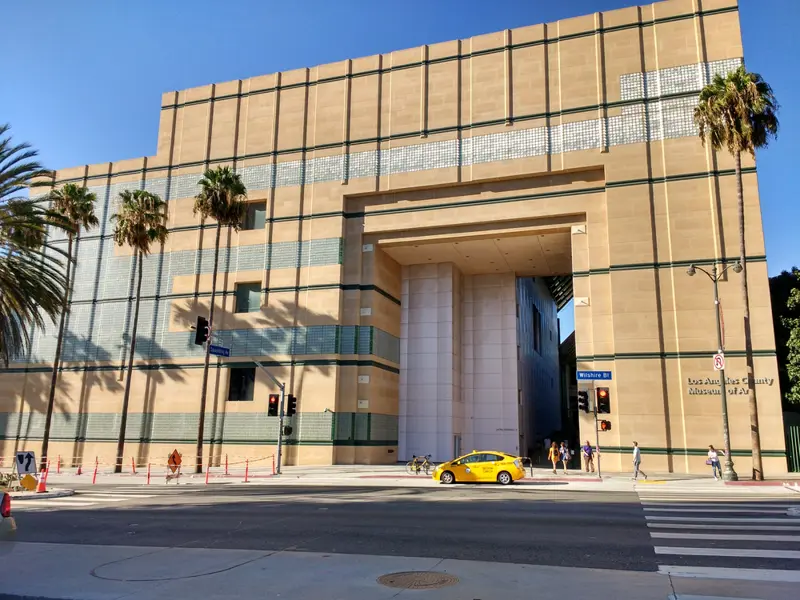 LOS ANGELES COUNTY MUSEUM OF ART
Since 1965, the LACMA has dedicated itself to the collection of works of art that embrace history and geography and also, with its works, represents the heterogeneous population of Los Angeles. The museum's collection includes works of Asian art, Latin American art and Islamic art.
www.lacma.org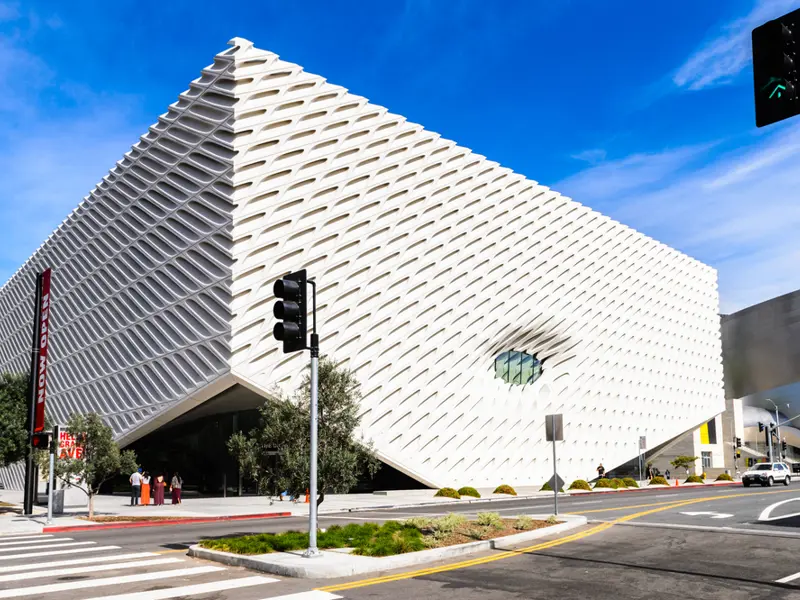 MUSEUM OF CONTEMPORARY ART
Inaugurated in 1979, this museum is the only one to be founded by artists in Los Angeles devoted to collecting and to the display of contemporary art; it houses almost 7,000 works created after 1940. The museum is located at three different sites: MOCA Grand Avenue; Geffen Contemporary at MOCA; MOCA Pacific Design Center; as well as Double Negative (1969-70), a land art installation by Michael Heizer in the Nevada Desert which has been part of the MOCA permanent collection since 1985.
www.moca.org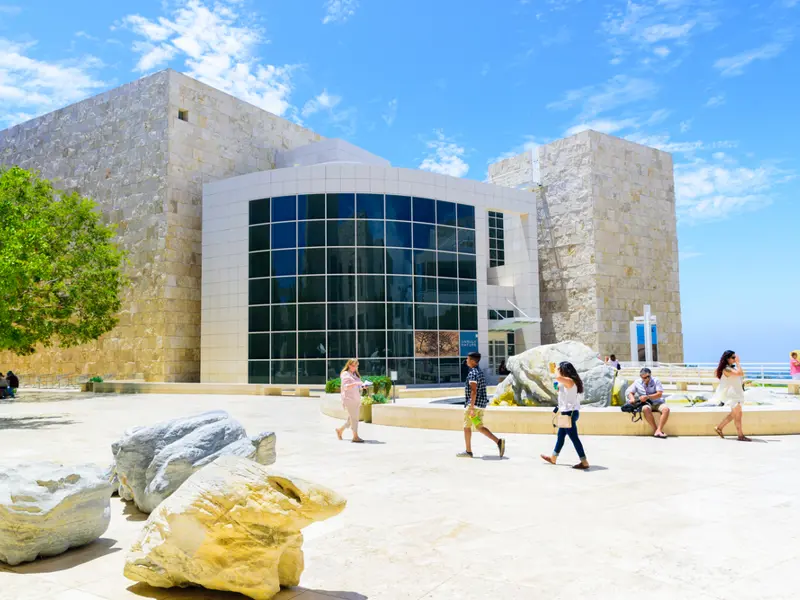 J. PAUL GETTY MUSEUM
The J. Paul Getty Museum features European paintings, drawings, sculpture, illuminated manuscripts, decorative arts and photographs collected all over the world. The museum has two sites: the Getty Center of Los Angeles and the Getty Villa in Malibu, which houses approximately 44,000 works of art from the Greek, Roman and Etruscan antiquity museum.
www.getty.edu
ACADEMY MUSEUM (MID-CITY)
The Academy of Motion Picture Arts and Sciences is set to become the world's most important film museum in the heart of Los Angeles. Designed by the Pritzker-winning architect Renzo Piano, the Six Story Academy Museum features art galleries, exhibition spaces, cinema, educational areas and spaces for special events. The inauguration is scheduled for 2019.
www.oscars.org/museum
Excursions in Los Angeles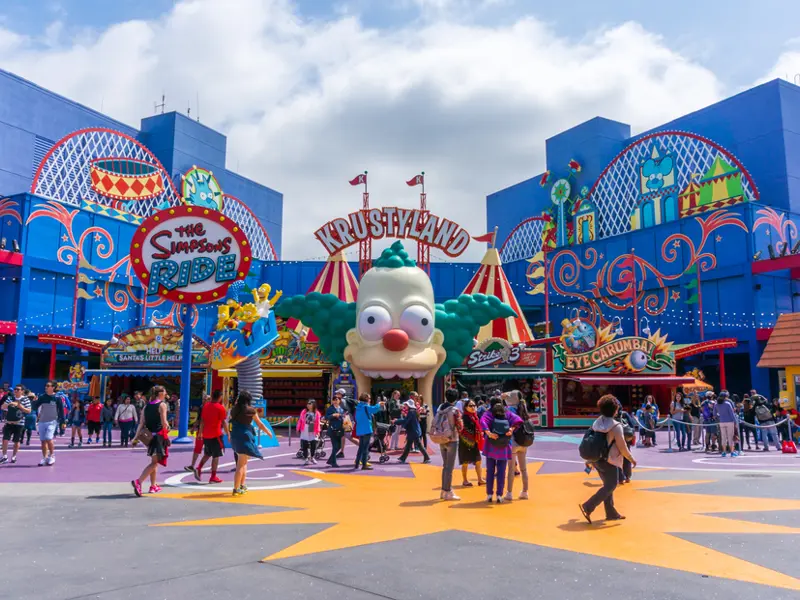 UNIVERSAL STUDIOS HOLLYWOOD
Universal Studios Hollywood offers the opportunity to explore the sets used to create cinema productions and discover the items and costumes used in films - a unmissable experience for lovers of the world of cinema. Universal Studios in Hollywood also has rides, shows, attractions, stores, restaurants and a cinema at CityWalk.
www.universalstudioshollywood.com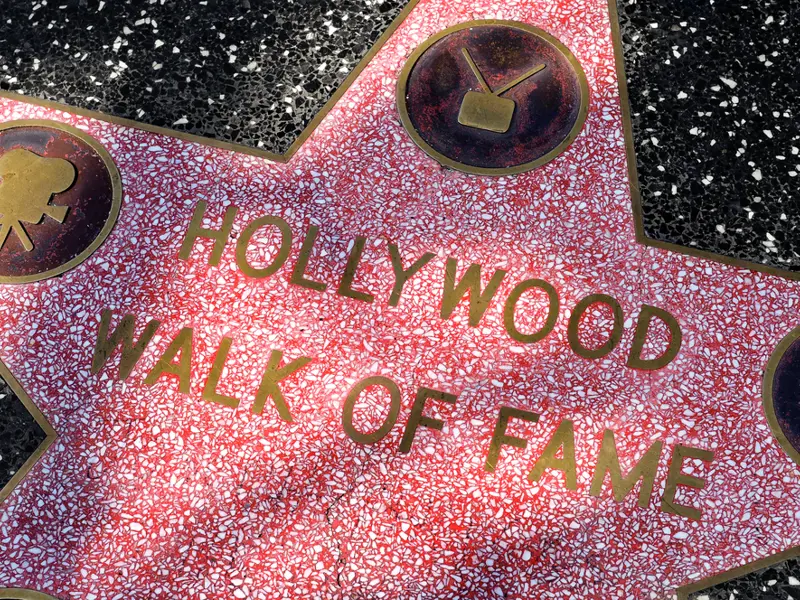 HOLLYWOOD
The TCL Chinese Theatre (formerly Grauman's Chinese Theatre), one of Los Angeles' most famous attractions since the twenties, is where Hollywood stars have left their handprints, including John Wayne, Tom Hanks, Meryl Streep, Harrison Ford and Denzel Washington. Enthusiasts can also find the Walk of Fame on some of Hollywood's pavements, with Marilyn Monroe at 6774 Hollywood Blvd., Steven Spielberg at 6801 Hollywood Blvd., Charlize Theron at 6801 Hollywood Blvd., Elvis Presley at 6777 Hollywood Blvd., The Beatles at 7080 Hollywood Blvd. and Johnny Depp al 7018 Hollywood Blvd; or they can visit cemeteries and commemorative parks where several celebrities have been laid to rest.
www.tclchinesetheatres.com - www.walkoffame.com
www.hollywoodforever.com - www.forestlawn.com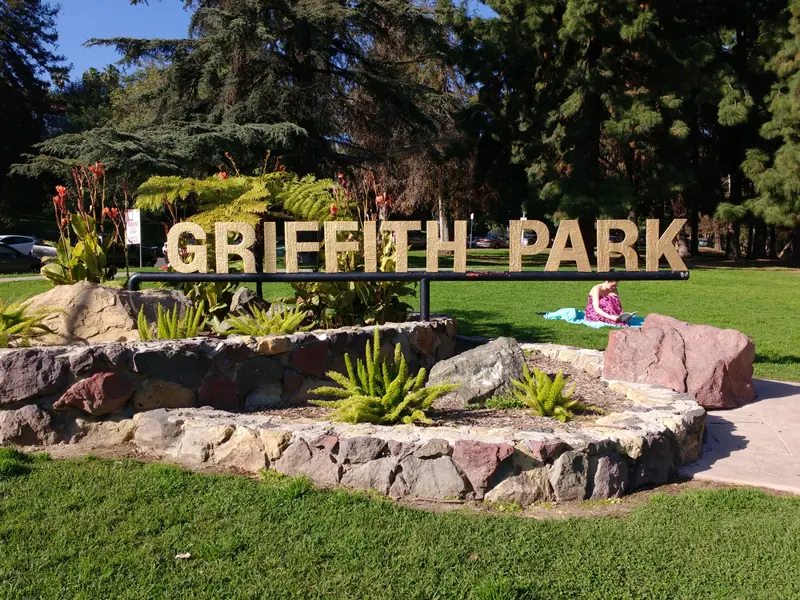 GRIFFITH PARK
Griffith Park is a large city park that offers various free activities for all the family: picnics on the lawns, paths and spectacular views of the city from the Griffith Observatory. One of the most beautiful places is Fern Dell, near the entrance on Western Avenue, a cool refuge with waterfalls and ferns. There are also other attractions that require payment, such as tennis courts, and golf courses, rides, ponies, a zoo, the Autry Museum of the American West and the Planetarium at the Griffith Observatory.
www.griffithobservatory.org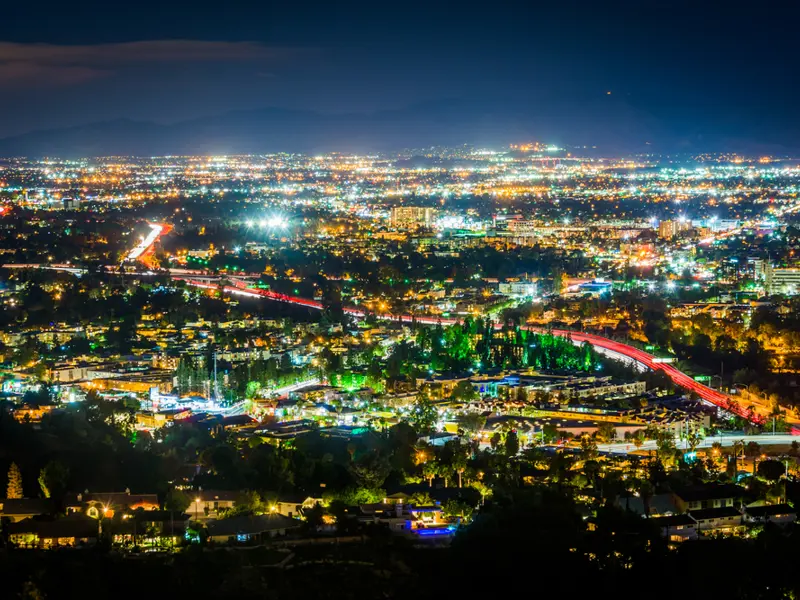 CRUISE MULHOLLAND DRIVE
The Mulholland, one of the most famous panoramic spots in the world, develops from the Hollywood Hills through the Santa Monica Mountains to almost the Pacific Ocean. The observation points along the way allow you to admire an incredible panorama of the city, up to Catalina and the wide San Fernando Valley.
You might be interested in
Airports nearby Los Angeles
AVION TOURISM MAGAZINE
in digital version
On this issue: The World Heritage Sites of Sicily and Sardinia.