The mining town with a green heart
Donetsk, situated in eastern Ukraine on the River Kalmius, is the largest city of the Donets Basin, a tributary of the River Don from which the city took its name. It is currently the fourth largest city in Ukraine in terms of resident population.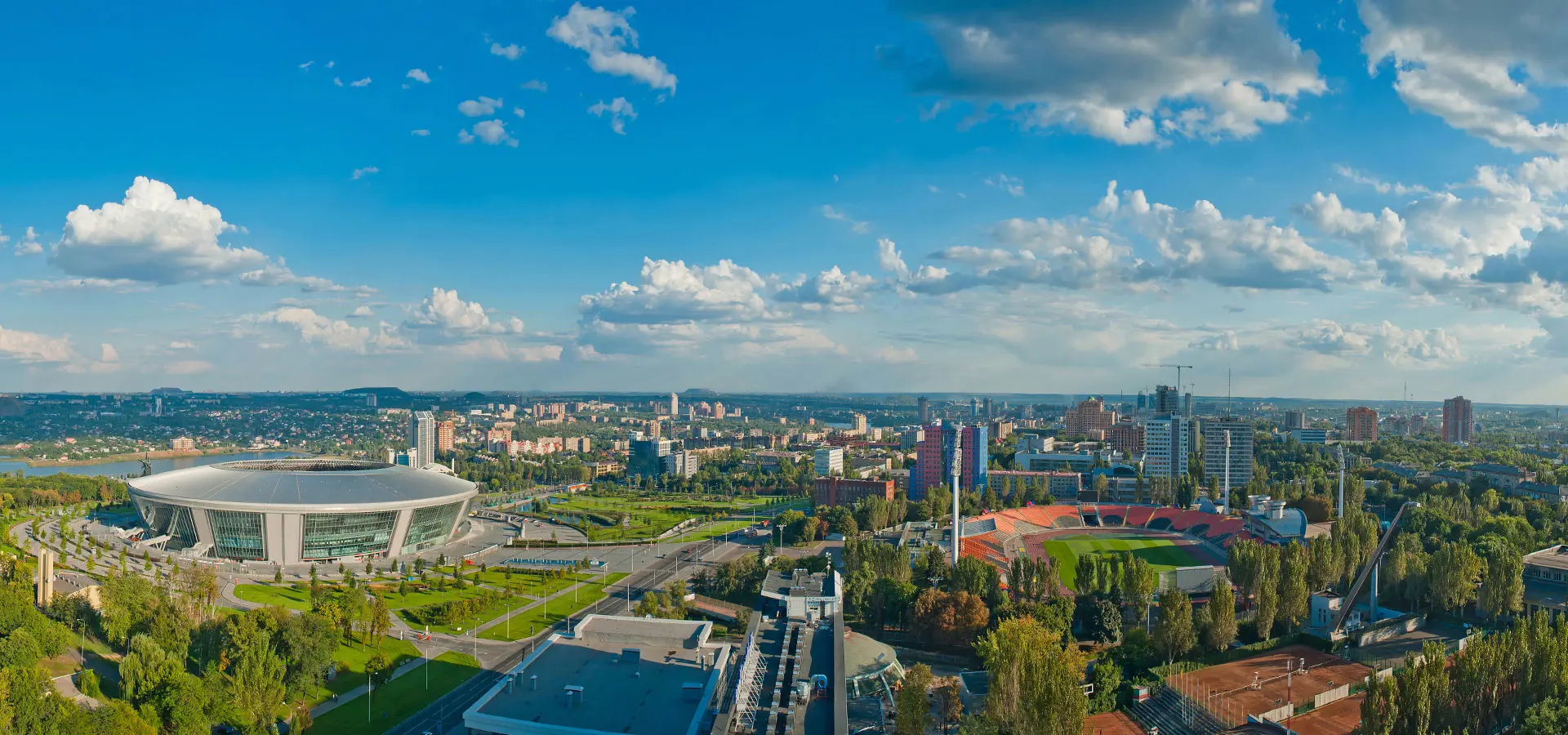 It was founded in 1869 by a Welsh businessman John Hughes, who built a steel works and several coal mines near Olexandrivka, a Cossack village. The city has recently undergone rapid economic grown thanks to a series of investments by the state.

In spite of its reputation as a city linked to the mining and metal industry (in particular iron and steel), Donetsk is a relatively green and unspoilt place and considered one of the most beautiful towns in Ukraine with one of the highest standards of living in the country. This can be seen by the vast array of cultural attractions: three theatres, a philharmonic concert hall, two planetariums and dozens of museums. Today Donetsk is an important scientific and cultural centre and, thanks to its extraordinary architecture, has many places of interest.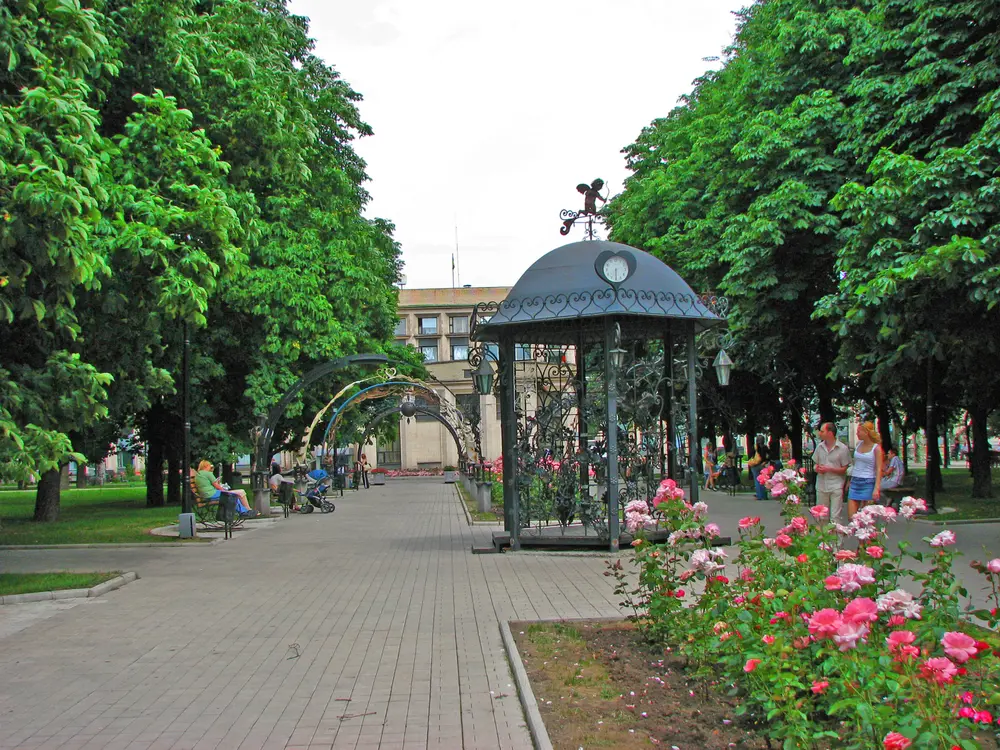 The Parks in Donetsk
It also has some beautiful parks and gardens that offer unique landscapes, and it is famous above all for the perfumed roses that bloom from the beginning of summer to late autumn. Among the attractions not to be missed are the numerous city parks, including the Sheffield Park, which runs along the River Kalmius and is full of flowers and trees, the Sherbakova Amusement Park, which combines beautiful scenery with amusement attractions, bars and cafeterias, the Forged Figures Park, dedicated to hand-made works in wrought iron with a great many statues, and the Botanic Garden which is part of the Ukraine National Science Academy and one of the largest gardens in Europe with collections of lilac, tropical plants and endangered plants.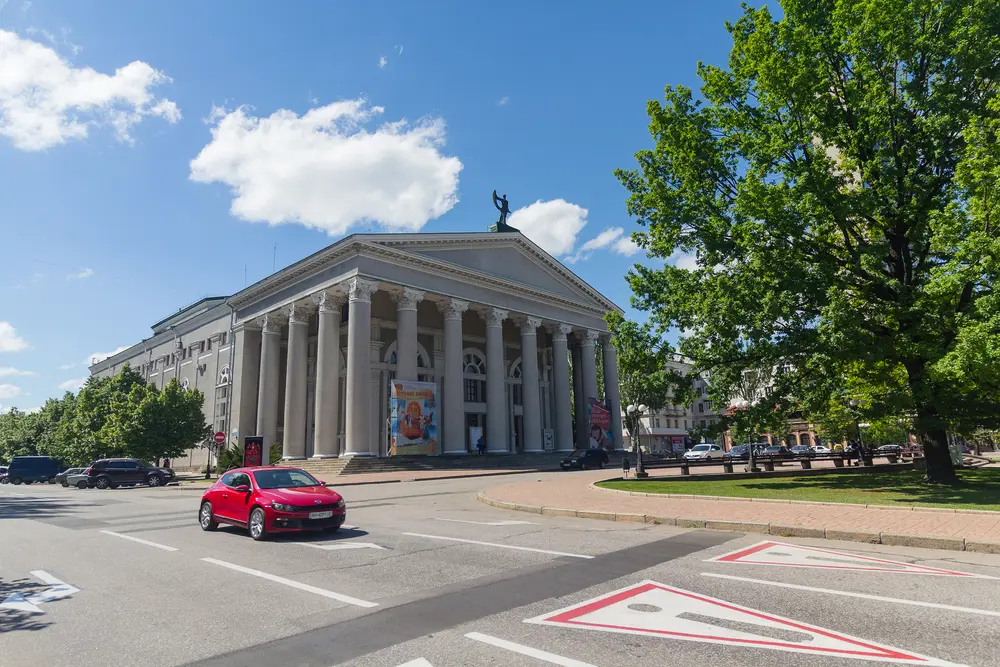 Museums and Theatres in Donetsk
The Train Museum is also very interesting. It houses 25 rare train carriages and over 2000 items including documents, devices and photos. The State Art Museum is considered the cultural centre of the city and local area; it displays over 11,000 items including paintings, sculptures and graphic works.
There are several shopping centres for purchases such as the Donetsk City, Decor Donbass or the Kontinent, the city's most recent centre.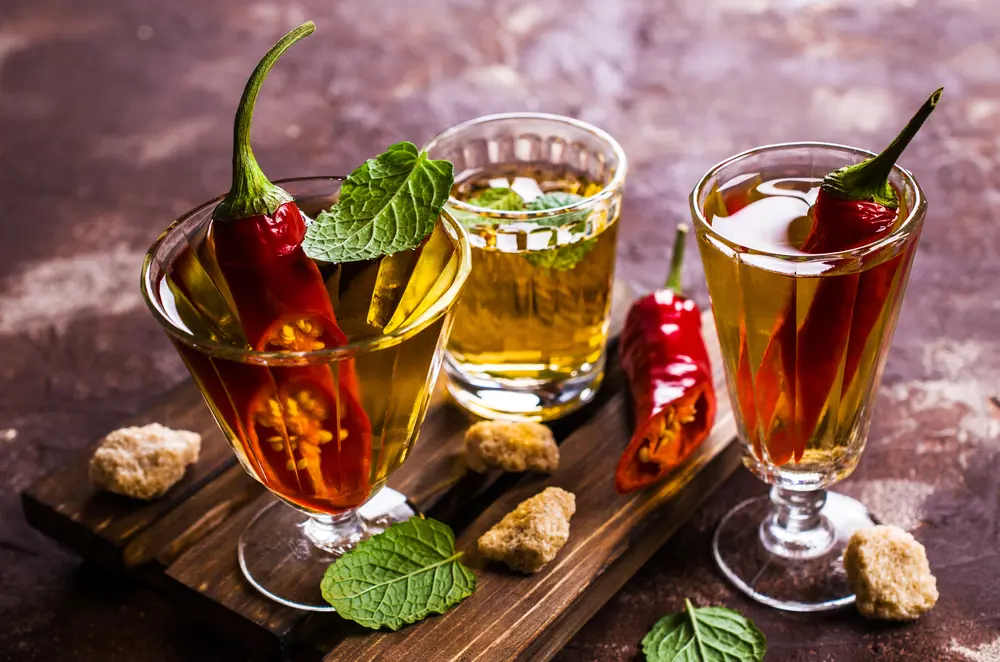 The tipical dishes of Donetsk
And after a spot of shopping, a stop in one of the local restaurants is a must to taste the Ukrainian cuisine, which is based on mushrooms, vegetables, beetroot and various types of herbs, accompanied by wine or beer and, to finish, a glass of vodka or "gorilka", a clear alcoholic distillate of wheat and rye.
Text by Alisè Vitri
Avion Tourism Magazine
Photo: Sisterscom.com, Shutterstock
Copyright © Sisterscom.com
Where to sleep in Donetsk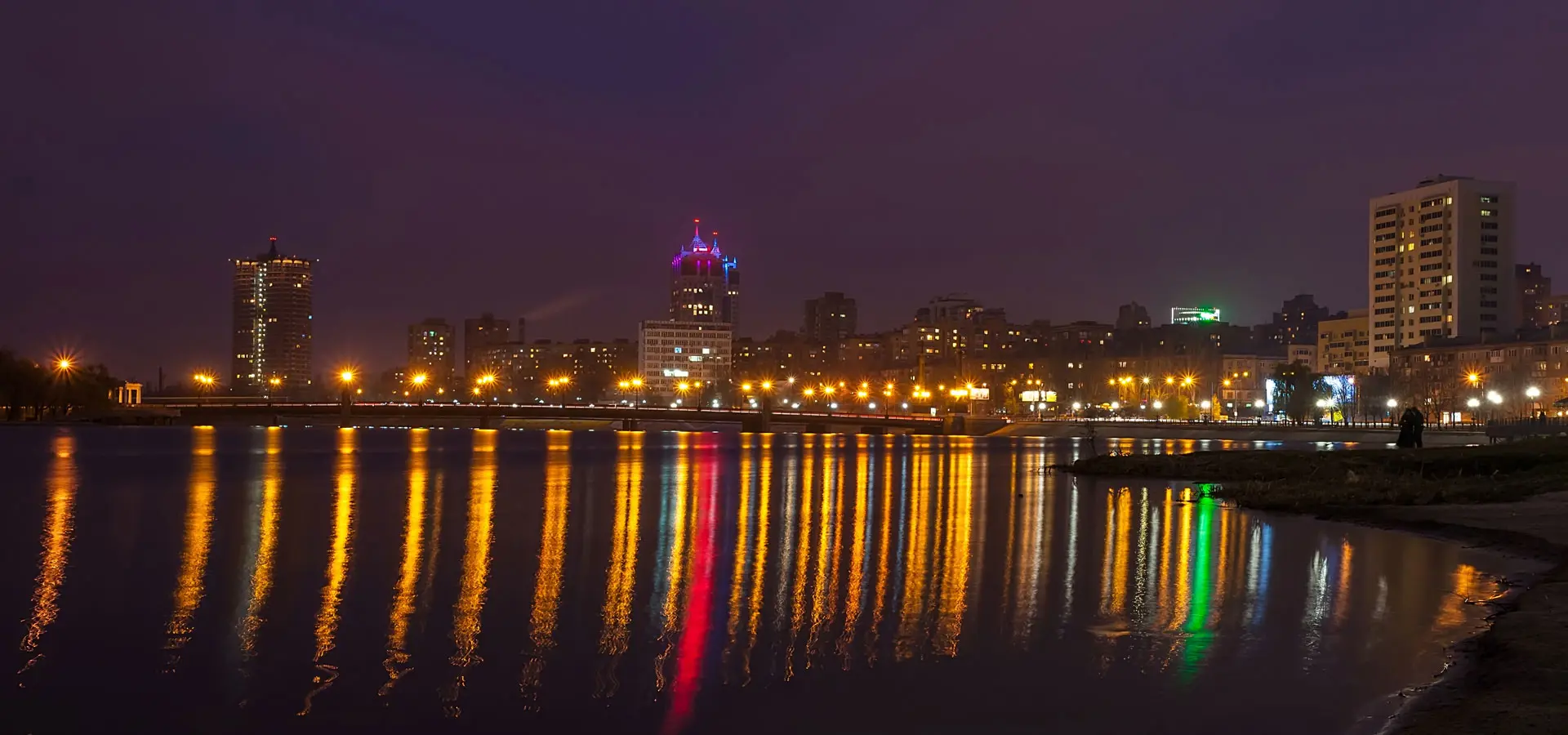 Donetsk is a welcoming city and offers different possibilities for accommodation.
To find the ideal hotel and the best offers you can do a search for the stars but also for districts or landmarks.
WHERE TO GO
Monuments and museums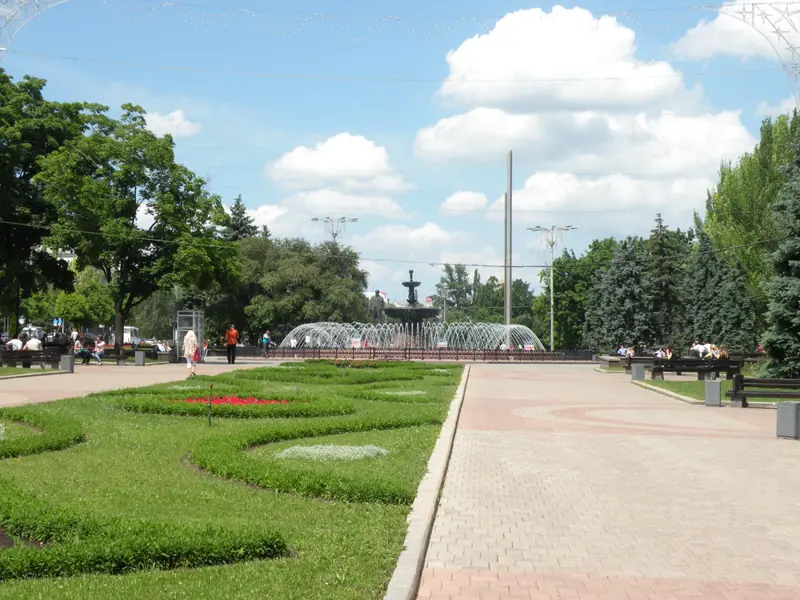 PUSHKIN BOULEVARD
A long green boulevard in the center of the urban city. Starts from the Regional Council and goes down along 6 long blocks. Each part has different style. First block is represented by the nice fountain with the symbol of Donetsk. Second block has a monument "Donbass rivers". Third block is has another pretty fountain. Fourth block is located near the Drama Theatre. Fifth block is plenty of modern figures and Sixth block represents various sculptures. Everyday there is an exhibition of art by local painters.
PLANETARIUM
To strengthen its position of a cultural center in Ukraine, the city of Donetsk commissioned a planetarium that would educate tourists and local visitors alike. Visitors are immersed in virtual landscapes of space, planetary systems and star constellations.
TRAIN MUSEUM
More than 2000 exhibits are presented by documents, awards, types of clothes, the railway tool and the equipment, old photos and other collection materials. In the museum collection: the edition booklet from 1909, devoted to 25th anniversary of the Ekaterinian Railway, uniform from 1936 and Morze telephone sets. The exposition of museum is located in a former building of depot of Juzovo Station.
STATE ART MUSEUM
The museum is considered the cultural center of the city and its region. It contains more than 11 thousand items of paintings, sculptures and graphic works of Russian, Greek, Italian, Ukrainian artists of different time period.
Excursions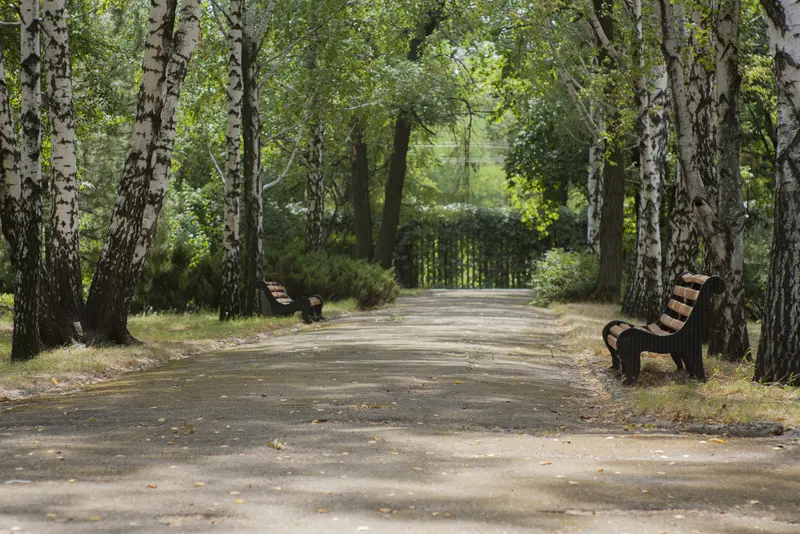 BOTANICAL GARDEN
The Donetsk Botanical Garden of the National Academy of Sciences of Ukraine is one of the largest gardens of Europe. Its total area is 203 hectares. The Donetsk Botanical Garden is the first botanical garden created for environmental problem solution of industrial region. Results of scientific researches were highly appreciated and noted by awards of Presidiums of the National Academy of Sciences of Ukraine.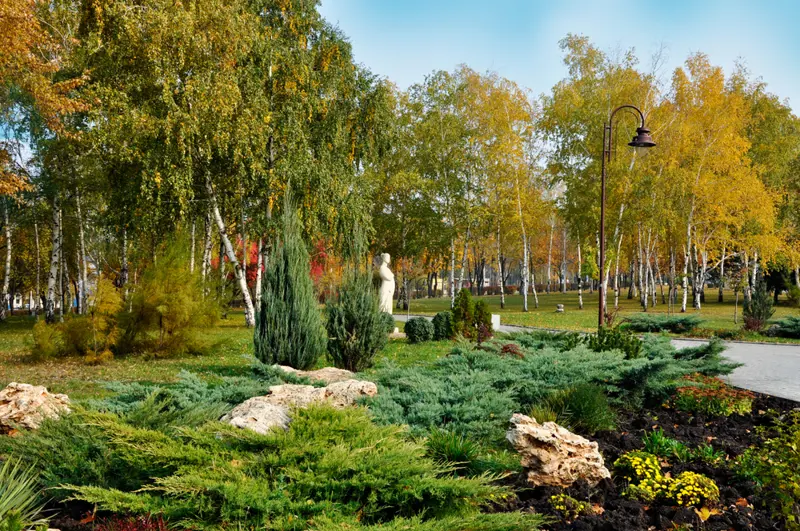 SHEFFIELD PARK
The Sheffield Park and Kalmius riverside it is a nice place for taking a walk. There is a beautiful view of the river and a big playground for children. It is also a popular place for fishing.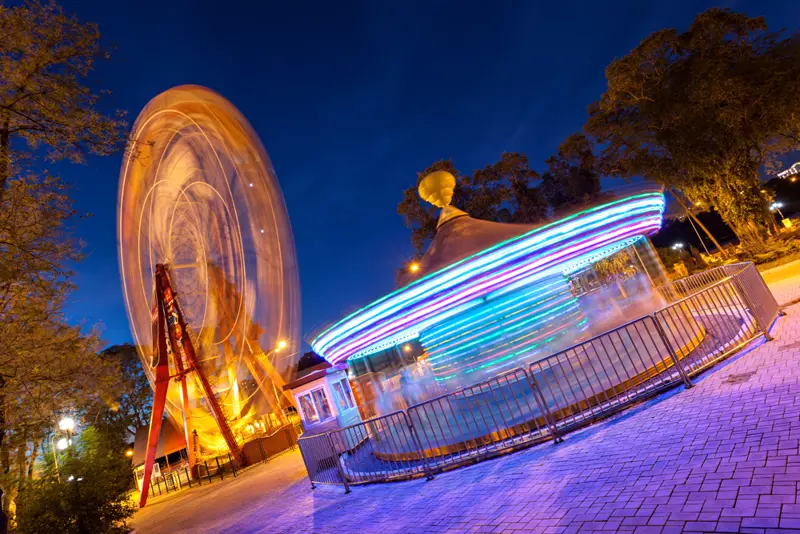 SHERBAKOVA AMUSEMENT PARK
The park is located in the heart of the city and it has two entrances: one from Universitetskaya St. and the second entrance is behind Amstore shopping mall and Circus on Leninskiy Prospect. In the park taking place different cultural events and there are playing grounds for children, wonderful landscape scenery, lots of cafes, snacks stalls and different amusement attractions.
You might be interested in
Destinations found in the vicinity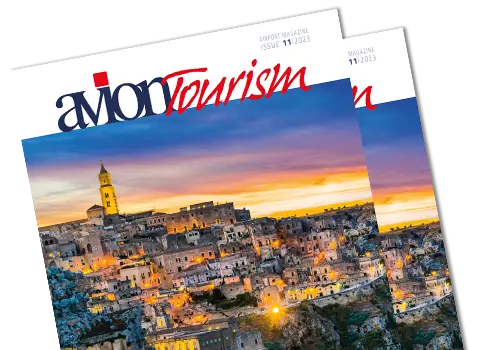 AVION TOURISM MAGAZINE
in digital version
On this issue: The World Heritage Sites of Basilicata and Puglia.