26 November 2021
Updated framework for travel from outside the EU
The European Commission asks prioritizing vaccinated travelers, with strong safeguards
The European Commission is proposing to update the Council recommendation on non-essential travel from outside the EU to simplify the framework and reflect recent developments.
Priority will be given to vaccinated travellers. Member States should reopen systematically to those vaccinated with vaccines having completed the WHO emergency use listing process, in addition to reopening to those vaccinated with EU-approved vaccines as is the case today.
As an essential safeguard, proof of a negative PCR test will always be required for all travellers who have been vaccinated with a WHO approved vaccine which is not approved by the European Medicines Agency, and for recovered travellers.
The updates also introduce a time limit of 9 months for the acceptance of vaccination certificates after the primary vaccination series. This takes into account the guidance of ECDC regarding the administration of booster doses as of 6 months after completion of the primary vaccination series and provides for an additional period of 3 months to ensure that national vaccination campaigns can adjust and people can have access to the administration of boosters.
The updates also include acceptance of vaccination certificates issued after an additional ("booster") dose. In addition, considering the increasing vaccination uptake worldwide, the Commission proposes to discontinue the list of countries from where all travellers are allowed regardless of vaccination status, as of 1 March next year. This proposal will now be considered by the Council.
With the increasing vaccination uptake worldwide, it also makes sense to lift travel restrictions based on a person's status rather than based on the country they are coming from. This change would only take place as of 1 March 2022 to give non-EU countries the time to further increase their vaccination rates. It would also be dependent on a prior assessment of the vaccination situation outside the EU.
In parallel, the European Commission is also proposing today updates to the Council recommendation on free movement within the EU.
Edited by Alisè Vitri
Text source: European Commission Press Office
Visual photo only for editorial use: Copyright © Sisterscom.com / potowizard /
Depositphotos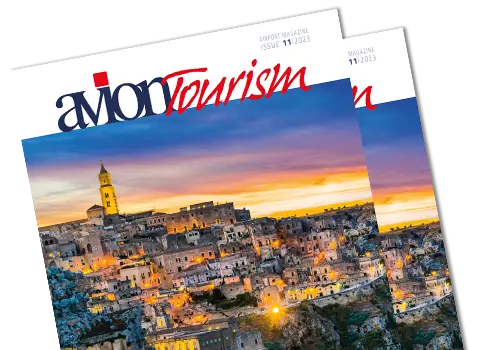 AVION TOURISM MAGAZINE
in digital version
On this issue: The World Heritage Sites of Basilicata and Puglia.