08 July 2022
ITA Airways wins two awards at SkyTeam's Sustainable Flight Challenge
The awarded categories of 'Greatest CO2 Reduction medium-haul' and 'Best Waste Management'
An excellent accomplishment for
ITA Airways
, which won two important awards in
SkyTeam's Sustainable Flight Challenge
. The company won for the "
Greatest CO2 reduction medium-haul
" and "
Best waste management
" categories. Additionally, ITA Airways won the "
Best employee engagement award
", together with the
airlines
that participated to the challenge, for the staff's involvement and teamwork.
To celebrate this success, "Med Tree", the olive tree that symbolises the Company's engagement with sustainability, was planted at the ITA Airways Headquarters in Rome. This challenging initiative is in fact, for ITA Airways, a further step on the path towards a future of sustainability.
SkyTeam's Sustainable Flight Challenge is designed to stimulate and push the air transport industry towards a more sustainable future and the decarbonisation of the skies. Conceived as a friendly competition, it challenged the 16 airlines involved to implement solutions and operate flights in experimental mode. The companies tested a range of environmental protection initiatives with the aim of making them best practices for the future of aviation.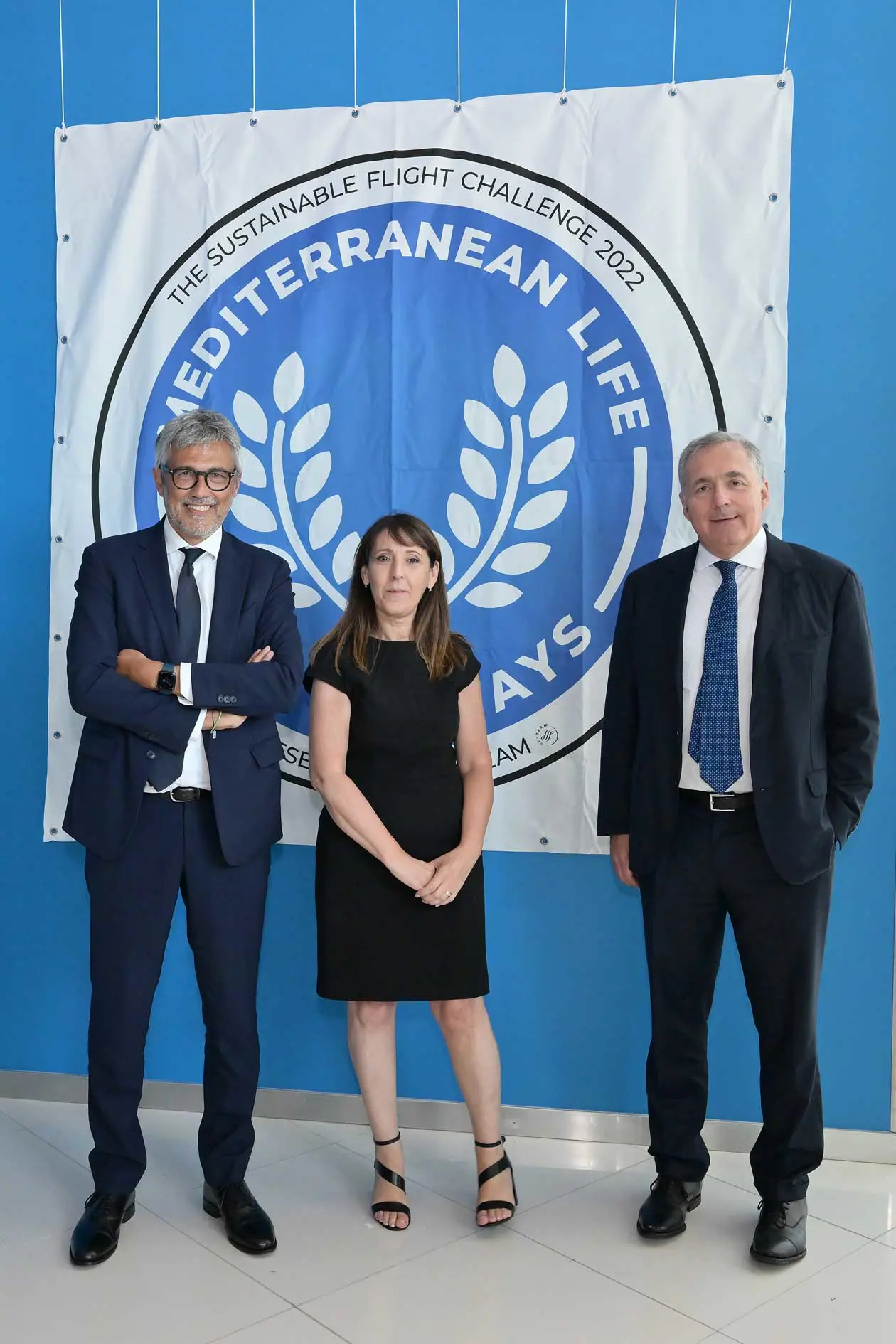 Nella foto da sinistra: Fabio Maria Lazzerini, Amministratore Delegato ITA Airways, Giovanna Di Vito, Chief CEO Program Office & ESG Officer ITA Airways, Alfredo Altavilla, Presidente Esecutivo ITA Airways. Foto: ITA Airways.
To offer the
most sustainable flying
experience
ever, ITA Airways participated in the challenge with two flights. On the medium-haul flight from
Rome Fiumicino
to
Amsterdam
(Schiphol) on May 7, with an
Airbus A320
and on the intercontinental route
Rome
-
New York
operated last May 14 with an
Airbus A330
.
On both flights, ITA Airways developed and integrated to the usual operational procedures a series of extraordinary activities, in coordination with all the departments involved. With the goal of reducing environmental impact these activities mainly consisted in the choice of aircraft and alternative fuels, sustainable catering, waste recycling, a dedicated passenger experience including a digital newsstand service and carbon offsetting.
With this initiative, the Company is closer than ever to a zero environmental impact in terms of fuel emissions, which will contribute to some reforestation projects in Africa and South America.
Sustainability has been one of
ITA Airways
' main pillars since day one, as demonstrated with the renewal of the fleet, with
new generation aircraft
with a lower environmental impact
.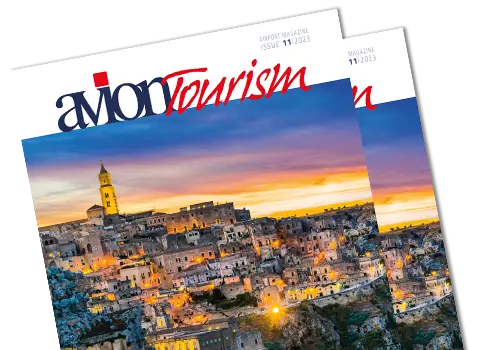 AVION TOURISM MAGAZINE
in digital version
On this issue: The World Heritage Sites of Basilicata and Puglia.