08 November 2019
Zaha Hadid Architects & Esplan win Ulemiste terminal competition for Tallinn
Ülemiste terminal is a multi-modal transport hub for rail passengers in addition to air travelers using the adjacent Tallinn Airport
Zaha Hadid Architects (UK) working with Esplan (Estonia) have been awarded first place in the design competition for the new terminal of the Rail Baltic railway at Ülemiste, Tallinn.
The
Ülemiste terminal
is designed as a connecting
public bridge
used by the local community as well as
multi-modal transport hub
for commuters, national and international
rail passengers
in addition to
air travelers
using the adjacent
Tallinn Airport
.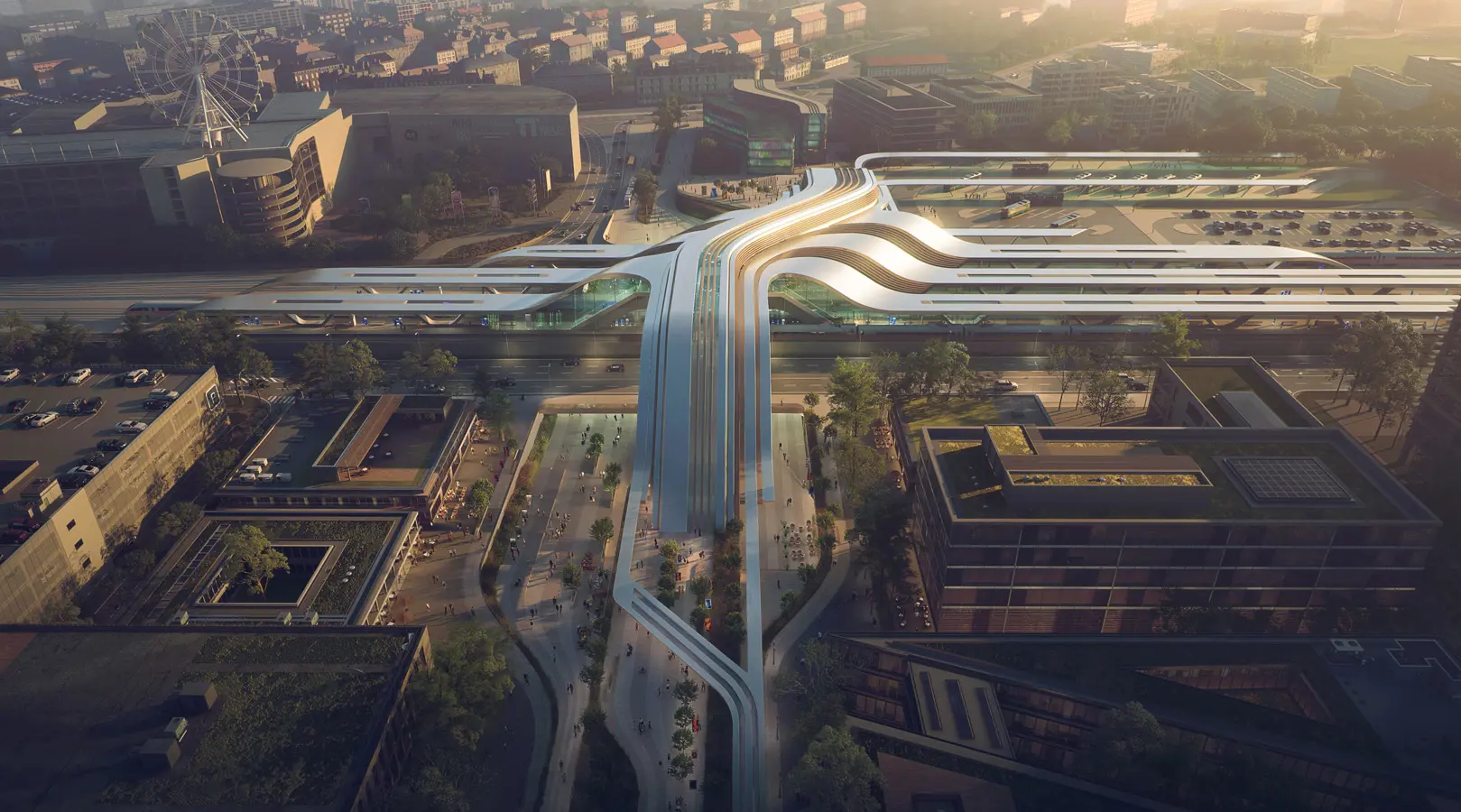 Render: © Zaha Hadid Architects, Render by negative.com
Rail Baltic
is a planned 870 km
electrified railway
from
Tallinn
in
Estonia
to the
Lithuanian-Polish
border. The
terminal
will be the starting point of the
Rail Baltic line
connecting
Tallinn
,
Riga
and
Vilnius
with the
European high-speed rail network
.

Circulation routes through the building have determined the station's spatial geometry to aid navigation and the smooth integration of bus, tram and rail lines that intersect at the terminus.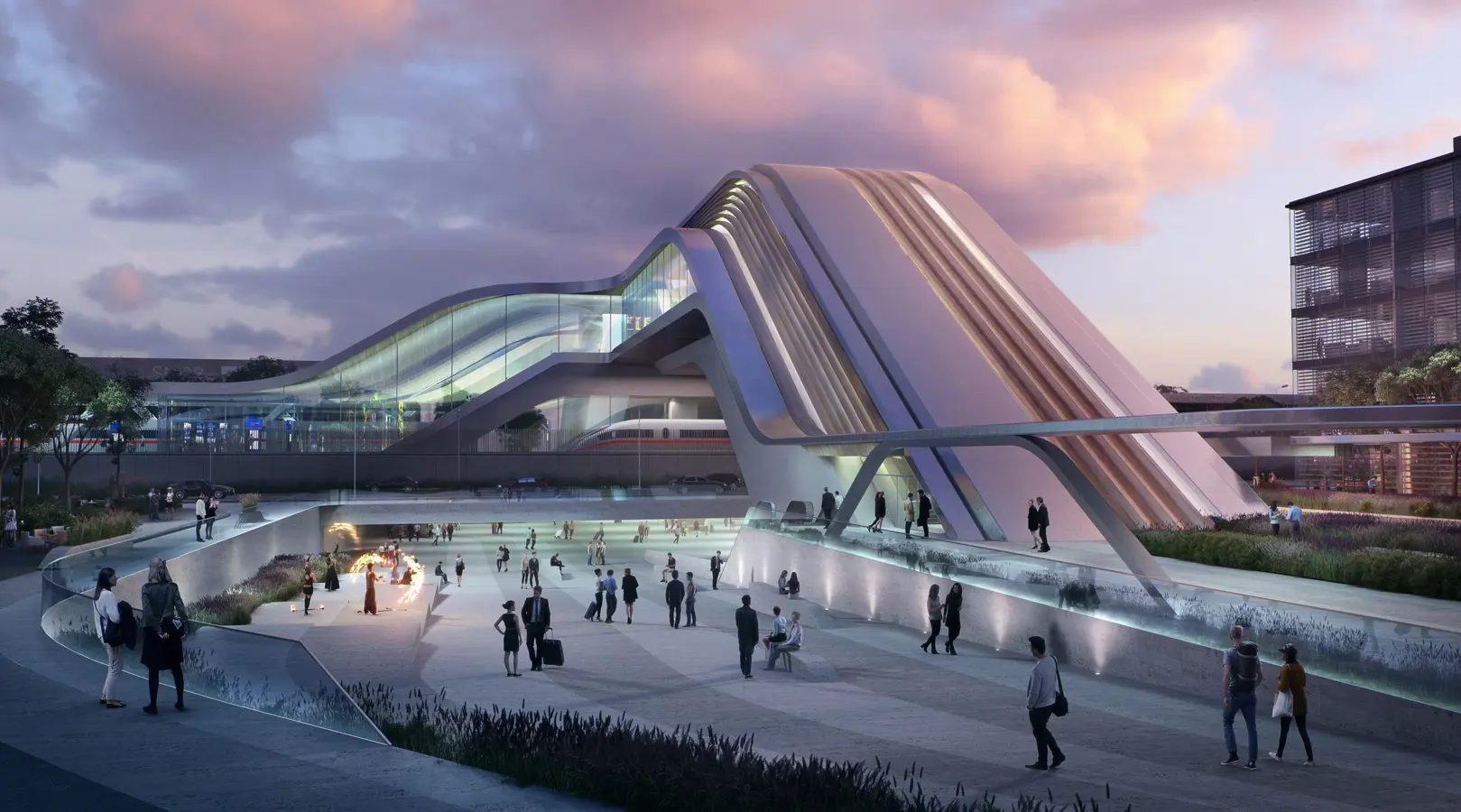 Render: © Zaha Hadid Architects, Render by negative.com

Incorporating a modular structural system built in phases to enable ongoing operations on the rail lines throughout construction, the station has been designed and planned to BREEAM benchmarks and guidelines.

"I have been constantly informed about the developments in the Ülemiste area and in light of the works presented to the public today, I am more than convinced that the area is becoming one of the most attractive and, in terms of infrastructure, synergistic in Tallinn. A true multi-modal transport hub is emerging, with rail, bus and air traffic coming together there in the future," said Taavi Aas, Estonia's Minister of Economic Affairs and Infrastructure.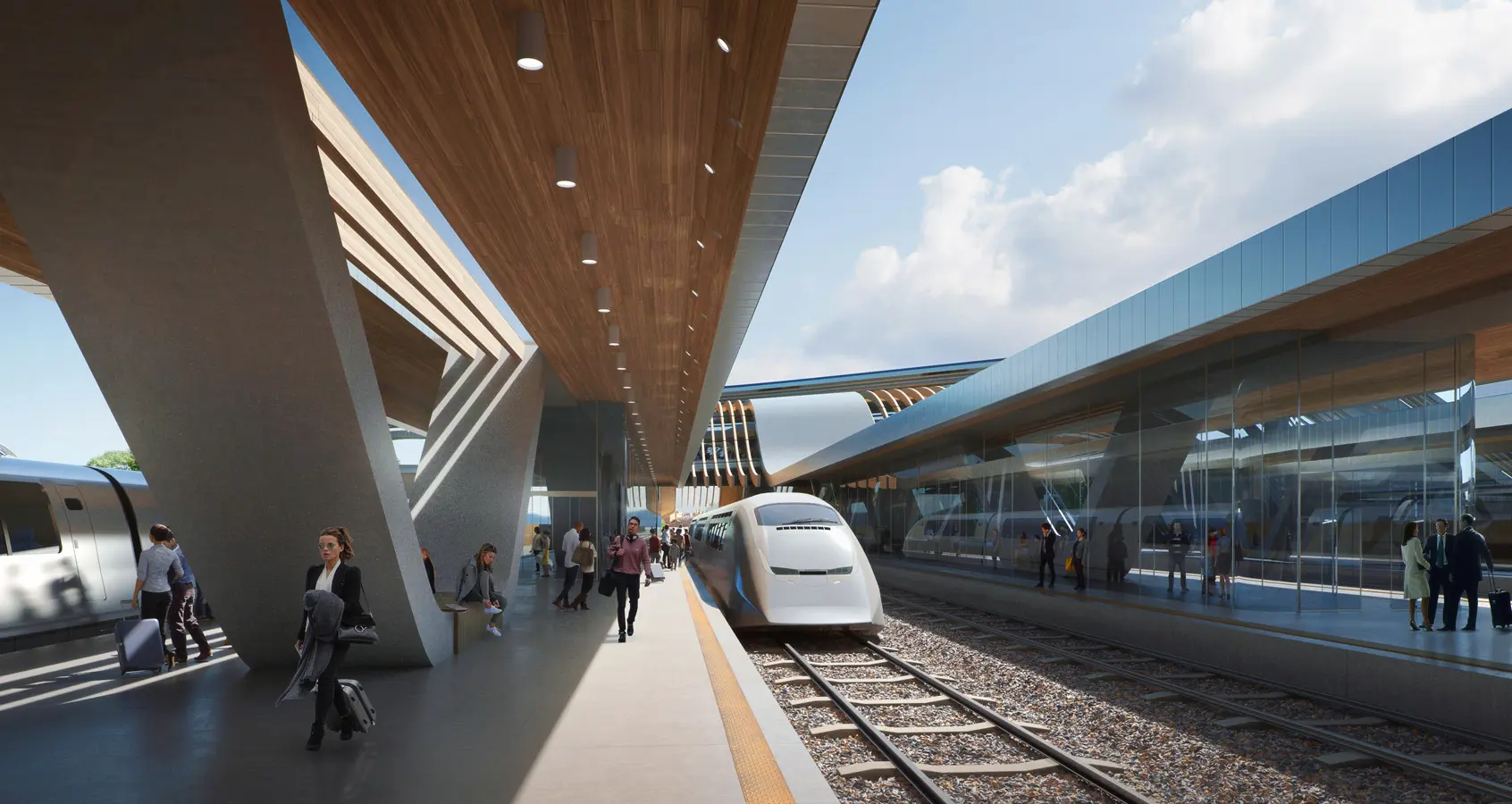 Render: © Zaha Hadid Architects, Render by negative.com

Rail Baltic Estonia announced the international design competition for the terminal station in Ülemiste in May 2019. The competition ended on September 3.

The nine-member jury included Rail Baltic Estonia manager Riia Sillave, Pro Kapital Eesti AS board member Allan Remmelkoor, Estonian Railways development manager Andrus Noor and member of the supervisory board of Mainor Ulemiste Andrus Kaldalu. Architects on the jury included former chief architect of Tallinn Endrik Mand and the author of the structural plan for the Ulemiste area, Mattias Agabus, Janis Dripe, former Latvian minister of culture, and Danish architects Jesper Gottlieb and Thomas Grave-Larsen.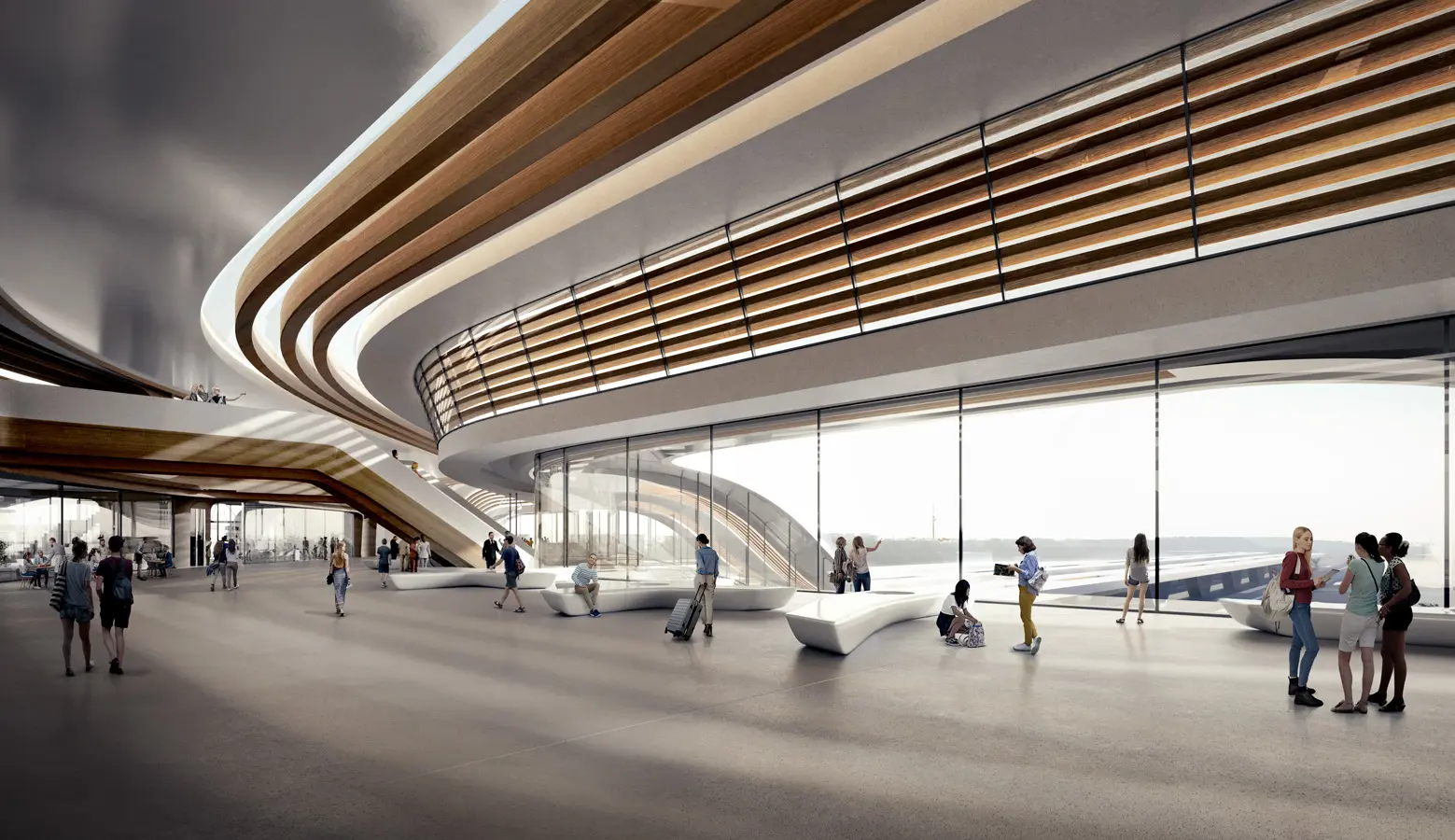 Render: © Zaha Hadid Architects, Render by negative.com
Client: Rail Baltica Estonia. Architect: Zaha Hadid Architects (ZHA). ZHA Design: Patrik Schumacher. ZHA Director: Gianluca Racana. ZHA Project Directors: Ludovico Lombardi, Michele Salvi. ZHA Project Team: Luciano Letteriello, Kate Revyakina, Serra Pakalin, Yuzhi Xu, Anthony Awanis, Hendrik Rupp, Davide del Giudice. Local Executive Architect: Esplan.
Edited by Alisè Vitri
Source text: © Zaha Hadid Architects Press Department
Render: © Zaha Hadid Architects, Render by negative.com
Protected by copyright and License.
All rights reserved. Reproduction prohibited.
Copyright © Sisterscom.com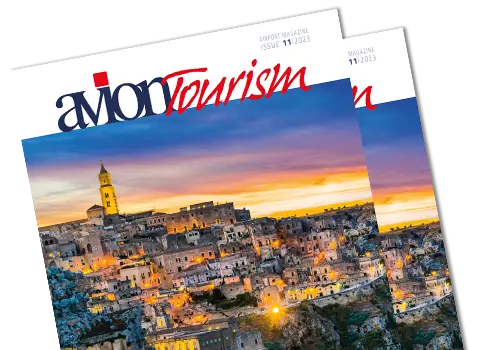 AVION TOURISM MAGAZINE
in digital version
On this issue: The World Heritage Sites of Basilicata and Puglia.