22 October 2018
Prague Airport
Another gold medal for the quality of honey produced by bees in the airport area
Honey from Prague Airport again won a gold medal for competition Czech Med 2018, announced annually by the Czech Beekeepers Association.
This year, the airport's honey received the highest score of 100%, out of 352 participants in the competition. The gold medal obtained confirms the highest quality of honey produced by bee colonies in the Prague Airport area.
Prague Airport
regularly participates in the
Czech Med
competition and, with the gold medal won this year, confirms the
quality of its honey
evaluated according to several criteria: physical and chemical properties, mandatory information and the accurate additional information indicated on the label.
The
bee-keeping at Prague's Vaclav Havel Airport
was launched in November 2011 as a means of
monitoring air quality near the airport
.
Prague
has entered the list of European airports that had previously used this type of biomonitoring, such as those in
Munich
,
Hamburg
,
Paris
or Dresden.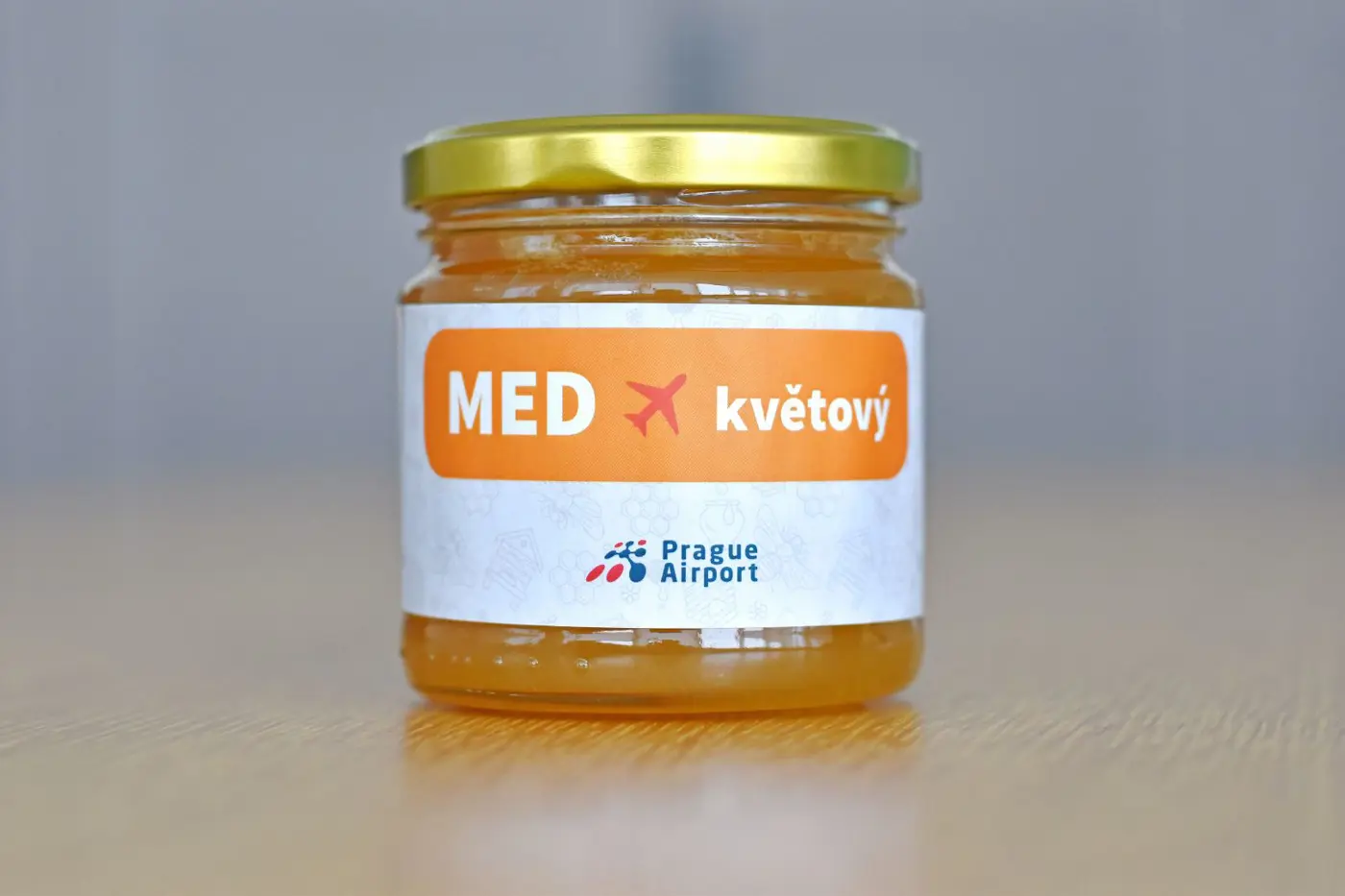 Currently, Prague Airport has six bee colonies, which together represent around 350,000 bees in the summer months and, this year, produced about 80 kg of honey.
Thanks to the bees flying a few kilometers from the airport, it is possible to obtain samples from the surrounding environment and through the chemical analysis of the honey collected there is information about the possible presence of various harmful substances in the environment around the airport - an excellent biomonitoring with the help of bees.
Samples of honey and pollen are sent for analysis to laboratories accredited by the Institute of Chemical Technology in Prague and Bee Research Institute Ltd. for quality assessment.
"The analyzes carried out in the past years confirm the good quality of the air around the airport. The prized honey is in turn the result of several years of work of our entire team of beekeepers and their exemplary professionalism in the care of our bees", says Sonia Hykyšová, director of environmental protection at Prague Airport.
The honey produced from Prague Airport is not for commercial sale but serves only for biomonitoring purposes. Visitors who participate in various airport events open to the public can also try it out. Residents of neighboring municipalities can enjoy it, for example during informative moments organized by the airport.
Text edited by Alisè Vitri
Copyright © Sisterscom.com
Source, visual e honey photo: Prague Airport Press Office
All rights reserved.
AVION TOURISM MAGAZINE
in digital version
Italian's art cities. On this issue we recommend you: Venice, Bergamo, Milan, Turin, Florence, Pisa, Rome, Naples, Palermo and Catania. Discover the destinations directly on the website of the magazine.