21 August 2018
Ryanair and Air Malta
Ryanair and Air Malta join forces in an on-line sales partnership
Ryanair
and
Air Malta
have jointly announced that the Irish carrier will cooperate on sales and marketing initiatives by selling Air Malta flights from its website ryanair.com as from today.
This win-win milestone agreement for both parties will offer Ryanair's 139 million customers an even greater choice of destinations whilst also boosting Air Malta's ticket sales through this new distribution channel in overseas markets where Ryanair traditionally is stronger. This partnership is the latest initiative delivered under Ryanair's "Always Getting Better" customer experience program and falls in line with Air Malta's successful growth strategy and vision to be the airline of the Mediterranean.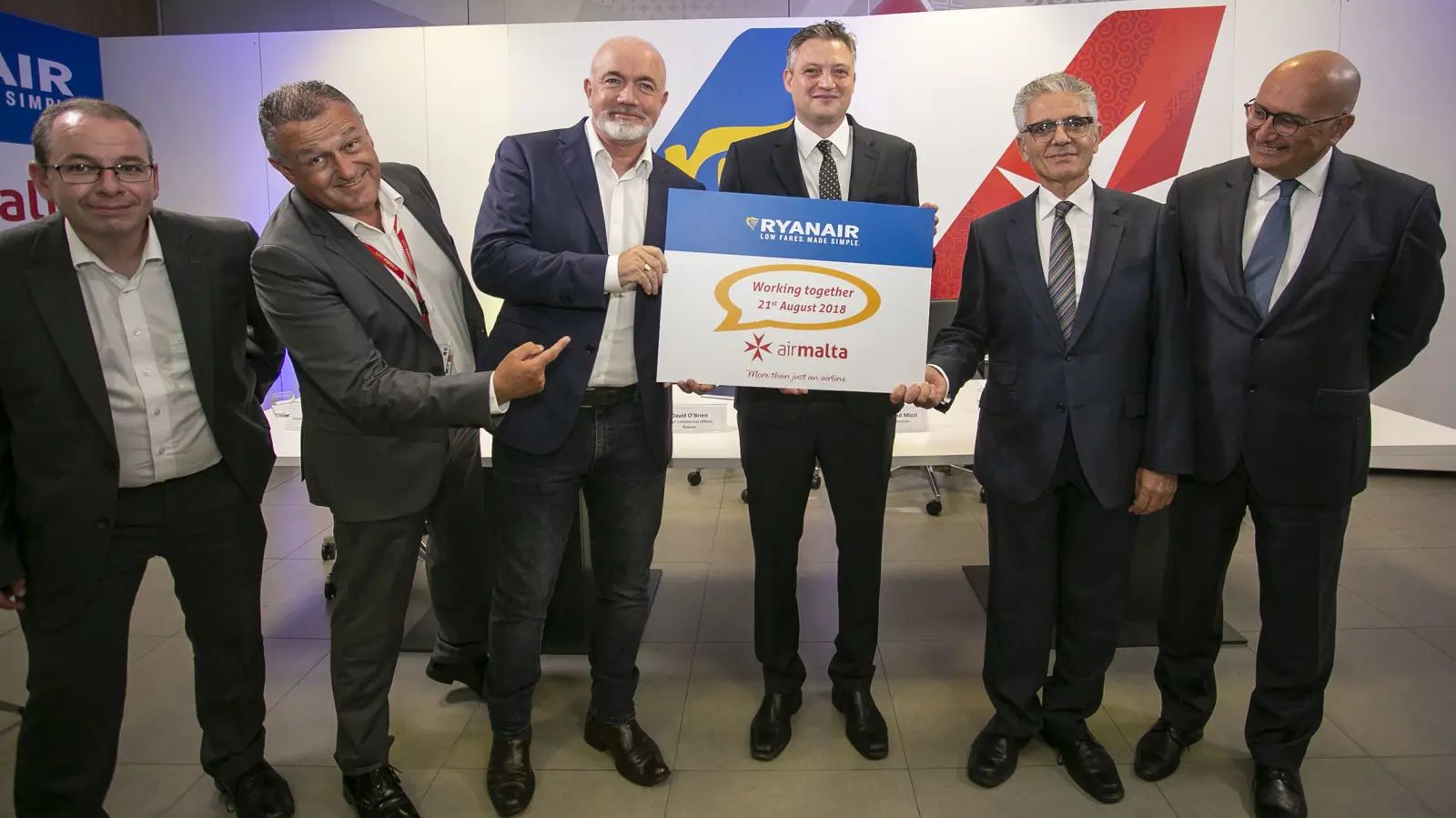 Speaking at the press conference organised to launch this initiative, Air Malta's Chairman Dr Charles Mangion said, "This is a landmark agreement were both airlines are cooperating together for the benefit of their mutual customers. Over the last year Air Malta has made significant improvements not only to expand its network of destinations with more frequencies and destinations but also changing its product in terms of fare structure and onboard service. This agreement will also help Air Malta increase its visibility in overseas markets and tap into new revenue streams. We look forward to further cooperation between the two airlines for the benefit of our clients".
"We are really enthusiastic to enter into this partnership with Europe's largest airline. Through this agreement we will offer Ryanair's customers our most popular lowest hand luggage only Go-Light fares introduced last year. This is only stage one of our cooperation, we are looking forward to continue working with Ryanair on more exciting projects such as creating more and better connections between the Air Malta and Ryanair. This would essentially offer choice at the best value," added Paul Sies, Air Malta's Chief Commercial Officer.
David O'Brien, Ryanair Chief Commercial Officer
said "
We are pleased to announce this exciting partnership with Air Malta, which allows our 139m customers to browse and book flights on 21 new routes from Malta to exciting cities in Austria, Czechia, Israel, Morocco, Russia, Switzerland, Tunisia and Ukraine, in addition to over 300 existing destinations available on the Ryanair.com website, the world's largest travel website, which receives over 50m unique visitors every month. This partnership is the latest AGB enhancement as we continue our journey to becoming the 'Amazon of travel.' Ryanair offers 53 routes to/from Malta, and now our customers can enjoy even more routes, making Ryanair.com the ideal choice for families, leisure travel and business customers
."
Dr Konrad Mizzi, Malta's Minister for Tourism added, "This strategic initiative is an important development which will give Air Malta access to a new sales channel. This partnership will further accelerate Air Malta's growth strategy and ambitions".
This project was made possible through the extensive cooperation of both airline's IT teams that worked together to achieve seamless integration between the two airline systems.
Text edited by Alisè Vitri
Source and photo: Press Office of Air Malta
Visual: Sisterscom.com,
Shutterstock
Copyright © Sisterscom.com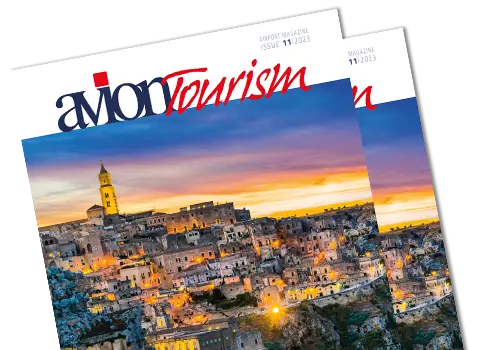 AVION TOURISM MAGAZINE
in digital version
On this issue: The World Heritage Sites of Basilicata and Puglia.