20 December 2022
The Air Shuttle remains Iberia's big commitment in Spain
For the winter season, the airline offers 86 weekly flights between Madrid and Barcelona, up to 15 daily flights each way
Iberia celebrates the 95th anniversary of its first flight, which covered the route between
Barcelona
and
Madrid
and was an early precursor of the
Air Shuttle
, which, 95 years later, continues to be Iberia's biggest commitment to connectivity and corporate traffic in Spain.
Currently, the airline operates 86 weekly flights for this route, bringing the number of daily flights to 15. In the winter season, Iberia will offer close to 700,000 seats, a figure that is already slightly above the route's pre-Covid capacity. The airline connects Madrid and Barcelona with Airbus A320neo aircraft, the most sustainable and high-capacity of its short- and medium-haul fleet.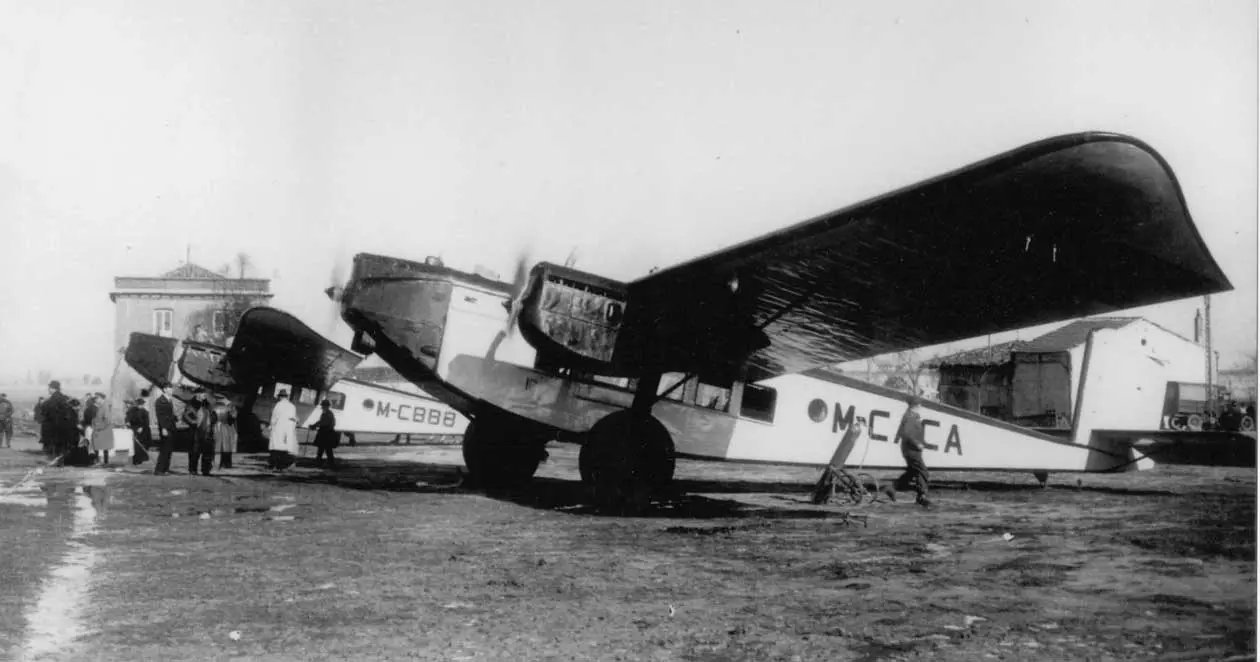 Air Shuttle Iberia Copyright © Iberia.
The Air Shuttle, which when it opened in 1974 became the first route of its kind in Europe, today continues to connect Madrid and Barcelona under the "arrive and fly" philosophy that characterises this service, as it allows customers to arrive up to 20 minutes before the flight's departure and offers total flexibility in the connections between both cities.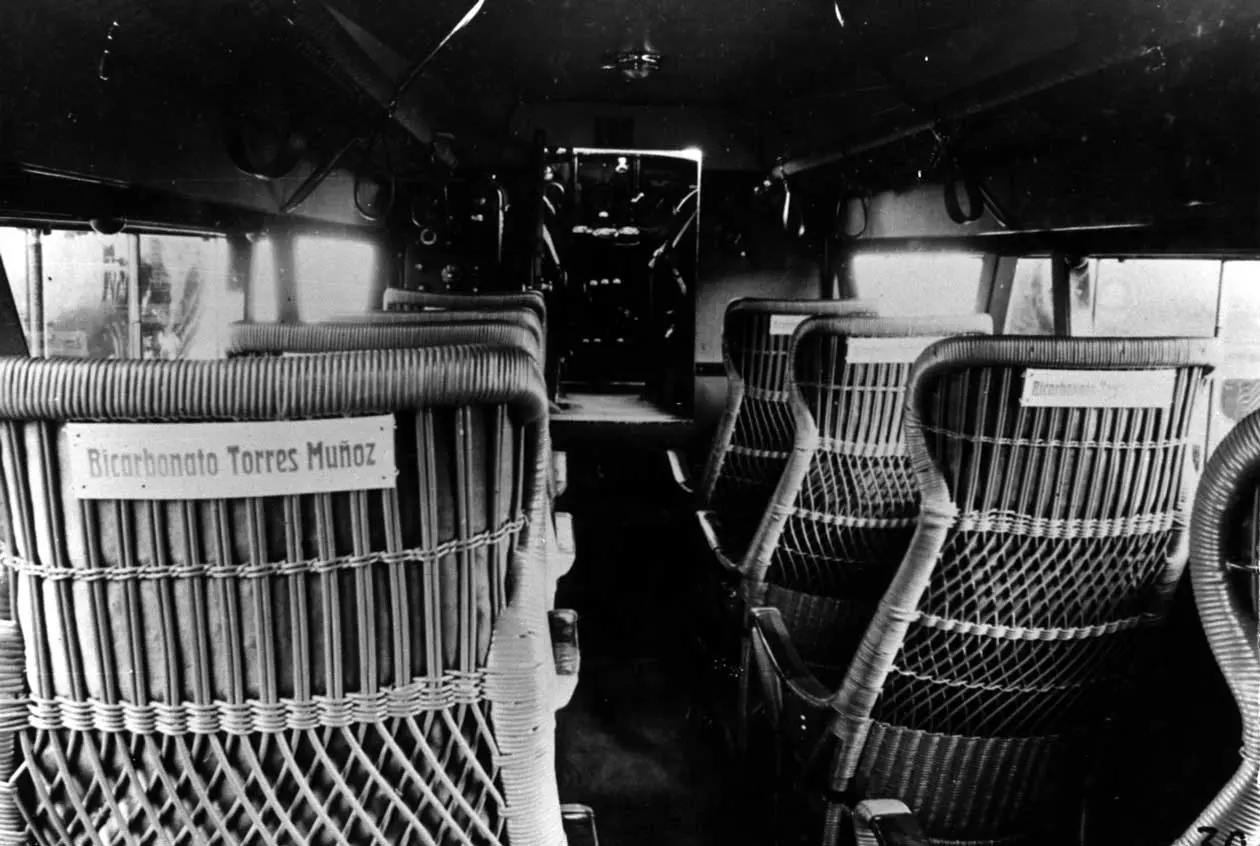 Air Shuttle Iberia Copyright © Iberia.
95 Years Ago Iberia Took Flight: sitting in wicker seats and bound for the
Cuatro Vientos aerodrome in Madrid
, 10 people began their journey from Barcelona on the first commercial Iberia flight, which took place on 14 December 1927.
Together with two crew members, their luggage and the plane's cargo, they flew in a Rohrbach Roland three-engine plane, whose maximum speed was 205 km/h, which allowed them to complete the journey in three and a half hours. Upon its arrival, King Alfonso XIII presided over the act that formalised the birth of the airline, which had been founded six months previously. From that day onward, Iberia offered daily flights between Madrid and
Barcelona
, with a fleet of three Rohrbach Roland tri-engine aircraft. Over the first month of operation, a total of 287 passengers travelled on 75 flights. The fare was 163 pesetas for a one-way trip and 300 pesetas for a round trip.
More info:
iberia.com
.
Edited by editorial staff of Avion Tourism Magazine
Visual and photos: Copyright © Iberia.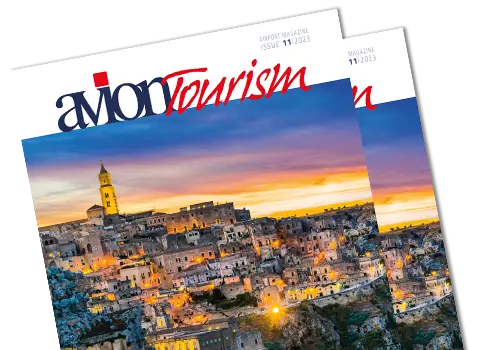 AVION TOURISM MAGAZINE
in digital version
On this issue: The World Heritage Sites of Basilicata and Puglia.