05 July 2023
Qatar Airways flies to Lyon from Doha for the first time
The national carrier of the State of Qatar expands its network in France with four weekly direct flights to Lyon by a Boeing 787-8 with Business Class and Economy Class seats
Qatar Airways
has landed its inaugural flight to the
French city of Lyon
, with the new direct service operated by a
Boeing 787-8
, with four weekly flights on Monday, Wednesday, Friday, and Sunday. This new route expands Qatar Airways' presence in France, whilst also growing its global network of more than 160
destinations
.
The flight was celebrated in both the
Business Class
and
Economy Class
, where passengers were welcomed with traditional French delicacies and a curated menu offering premium French cuisine. The Director of Commercial and Marketing of the
Lyon-Saint-Exupéry Airport
,
M. Pierre Grosmaire
, welcomed the inaugural
flight from Doha
, alongside Qatar Airways Vice President of Sales, Europe,
Mr. Eric Odone
.
Lyon is Qatar Airways' third
destination in France
, with the airline continuing its services to
Paris
and
Nice
. Widely known as the
culinary capital of France
, Lyon is studded with countless Michelin star certified restaurants. The charming city also attracts film lovers owing to its heritage as the birthplace of cinema. Travellers are invited to experience unforgettable culinary experiences and film festivals celebrating the silver screen in a city that is also recognised as a UNESCO
World Heritage Site
.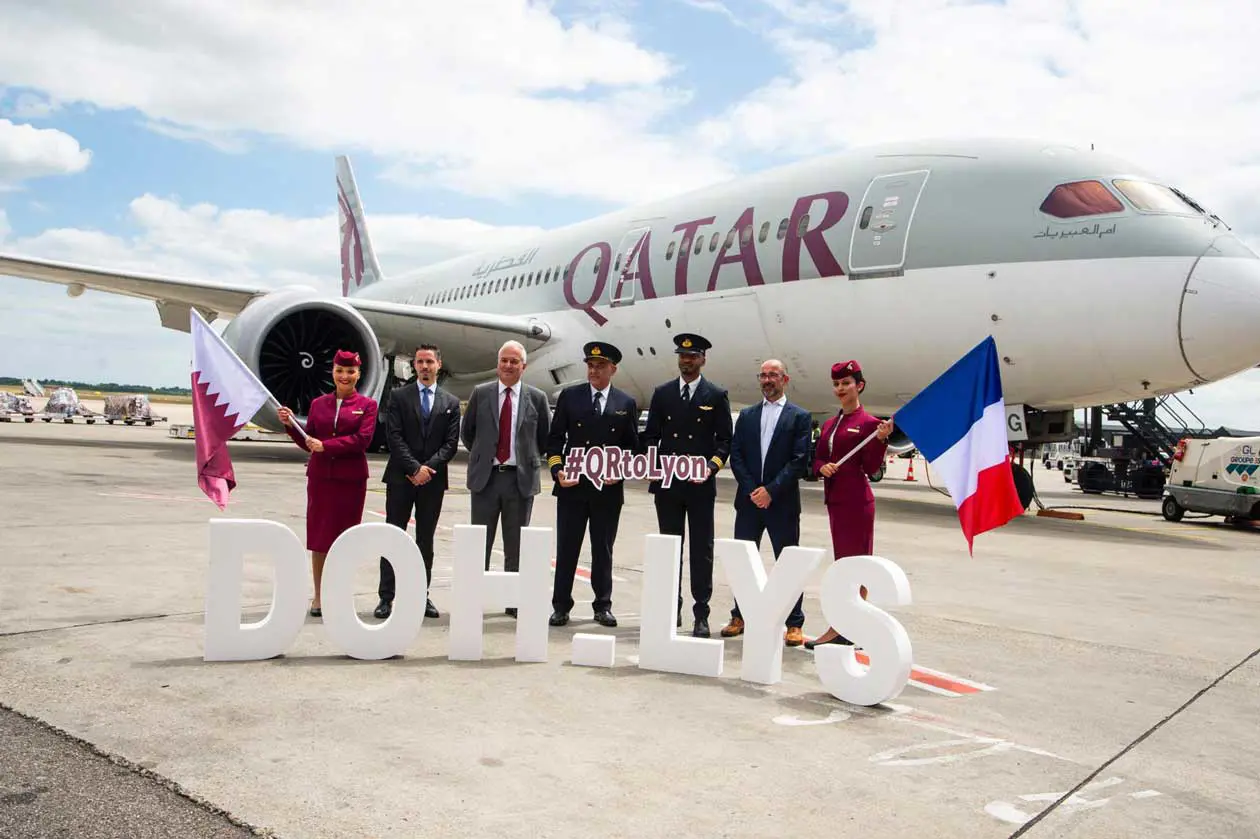 Qatar Airways flies to Lyon from Doha for the first time. Copyright © Qatar Airways
The new direct service to Lyon will be operated by a Boeing 787-8 which features 22 Business Class seats and 232 Economy Class seats. The city also serves as a prime gateway to experience the nearby Alpine mountainous range.
Qatar Airways Group Chief Executive, His Excellency
Mr. Akbar Al Baker
, said:
"I am delighted to announce the launch of Qatar Airways' inaugural flight to the renowned French city of Lyon. Qatar and France mutually benefit from a longstanding strategic partnership in various fields, including diplomacy, trade, and tourism. Our expanded network in France is a testament to our successful cooperation, and we look forward to welcoming French and European passengers to travel through our hub,
Hamad International Airport
, for seamless and captivating journeys to more than 160 global destinations".
Chairman of the Management Board of
Aéroports de Lyon
,
Tanguy Bertolus
, said:
"This new international destination from Lyon illustrates VINCI Airports' know-how in the development of new routes, and demonstrates the quality of its relations with various airlines. This connection between the capital of Qatar and Lyon will further strengthen the appeal of the Auvergne-Rhône-Alpes region, as well as the Lyon metropolitan area by offering more options to and from the Middle East and Asia, particularly in Vietnam, Indonesia and Thailand."
Edited by editorial staff Avion Tourism Magazine
Text source, photo: Copyright © Qatar Airways Press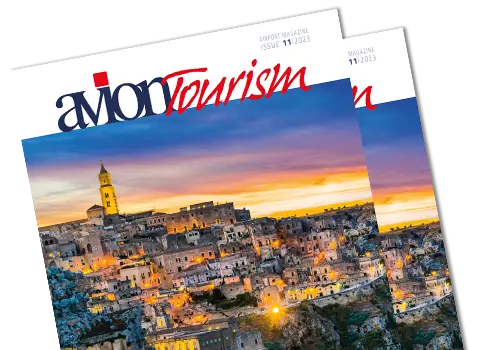 AVION TOURISM MAGAZINE
in digital version
On this issue: The World Heritage Sites of Basilicata and Puglia.