29 February 2020
Coronavirus: American Airlines suspends flights to/from Italy
American Airlines serves Milan Malpensa from New York and Miami
American Airlines is suspending operations to and from Milan, Italy, and New York (JFK) and Miami (MIA).
Flights to Milan are scheduled to resume April 25. The teams of the airline are contacting affected customers directly to accommodate their needs. American continues to review the airline's flight schedule to ensure that customers' needs are accommodated and will make additional refinements as necessary.
If a flight is canceled and a customer chooses to not be rebooked, they may request a full refund by visiting aa.com/refunds.
Edited by Alisè Vitri
Text source: Ufficio Stampa American Airlines
All rights reserved. Copyright © Sisterscom.com
Find a flight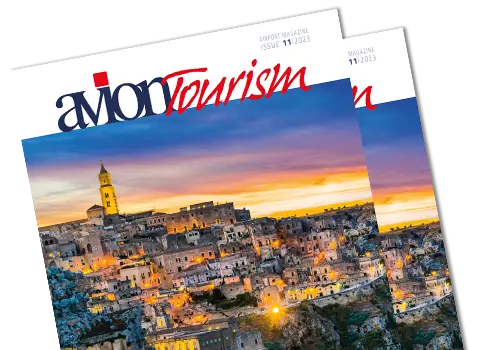 AVION TOURISM MAGAZINE
in digital version
On this issue: The World Heritage Sites of Basilicata and Puglia.