17 November 2023
Borsalino atterra a Malpensa
Un'azienda che ha saputo coniugare qualità, benessere e sostenibilità, conquistando il cuore dei consumatori di tutto il mondo
Da oltre 160 anni, Borsalino è sinonimo di eccellenza italiana nella produzione di cappelli. L'azienda, fondata nel 1857 da Giuseppe Borsalino ad Alessandria, ha costruito la sua fama grazie a un savoir-faire artigiano che si tramanda di generazione in generazione.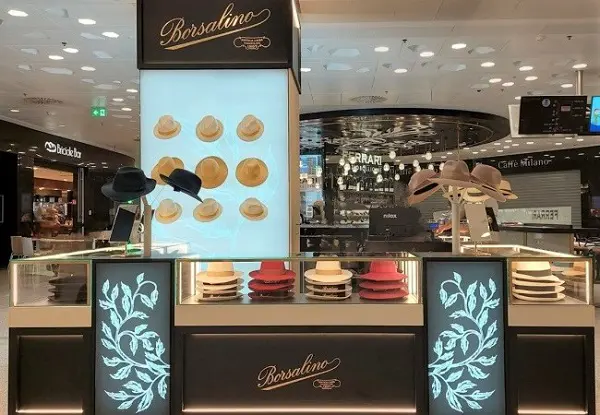 Il punto vendita di
Borsalino
si trova al
Terminal 1
al primo piano dell'
aeroporto di Milano Malpensa
oltre i controlli di sicurezza ed è aperto tutti i giorni dalle 6:30 alle 21:30.
Oggi, la tradizione della Casa di Alessandria si esprime attraverso un moderno concetto di bellezza che coniuga creatività, spirito d'innovazione e abilità manifatturiera. I cappelli Borsalino sono realizzati con materiali di alta qualità, come il feltro di lana, la paglia e il panama, e sono caratterizzati da un design elegante e raffinato indossati da uomini e donne di tutto il mondo, e sono diventati un accessorio iconico della moda italiana. L'azienda è stata scelta da numerosi personaggi famosi, tra cui Humphrey Bogart, Grace Kelly, Audrey Hepburn e Frank Sinatra.
Fonte testo e foto: © Sea Aeroporti di Milano
---
Voli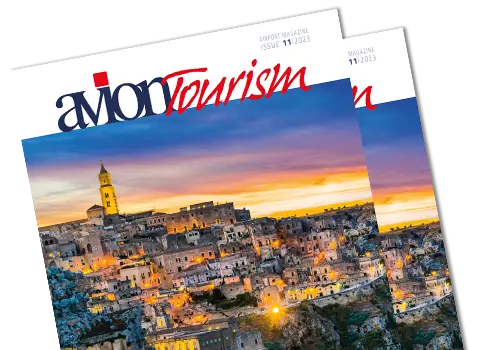 AVION TOURISM MAGAZINE
in digital version
On this issue: The World Heritage Sites of Basilicata and Puglia.