25 January 2023
The new S7 by Azimut at Boot Düsseldorf 2023
The new model combines the refined design and advanced solutions that distinguish Azimut's family of Low Emission Yachts
Azimut
introduced the
S7
at
Boot
Düsseldorf
2023
for her world première, revealing her sporty soul and high-tech heart, which respects the marine environment. The new model combines the refined design and advanced solutions that distinguish Azimut's family of
Low Emission Yachts
. At a press conference within Azimut's exhibit, the
Magellano 60
project was unveiled, a novelty that will sparkle for her première at the
Cannes Yachting Festival 2023
. At the
Düsseldorf
International Boat Show
, scheduled from the 21st to the 29th January, in the splendid lounge designed by architect and designer
Michele De Lucchi
, the
Avigliana shipyard
presented the S7, a stylish newcomer to the S Series with a sporty and sustainable soul.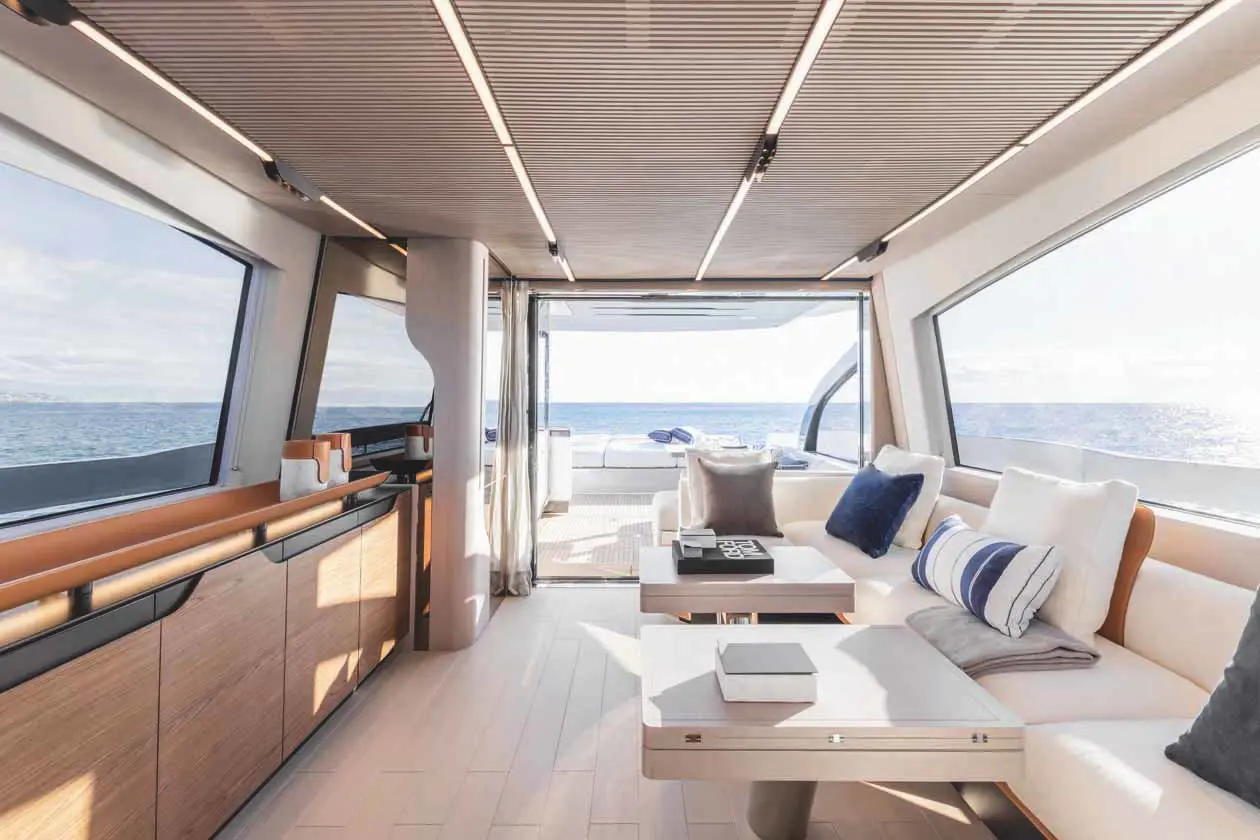 The new S7 by Azimut. Copyright © Azimut.
Conceived by an exceptional collaboration of designer Alberto Mancini with the creative boutique Yachtique, this 22-meter model joins Azimut's Low Emission Yacht family with reduced environmental impact, to which the shipyard is dedicating significant resources.
Low Emission Yachts are a concrete project, which the Group launched to offer the market a reduction in fuel consumption (and consequently in CO2 emissions) from 20 to 30% compared to boats of the same weight and dimensions with traditional hard-chine hulls and shaft line propulsion. These results were achieved through a holistic study of the vessel, including the adoption of the most efficient propulsion systems for each yacht's mission, the development of high-performance hydrodynamic hulls and the extensive use of lightweight carbon fiber.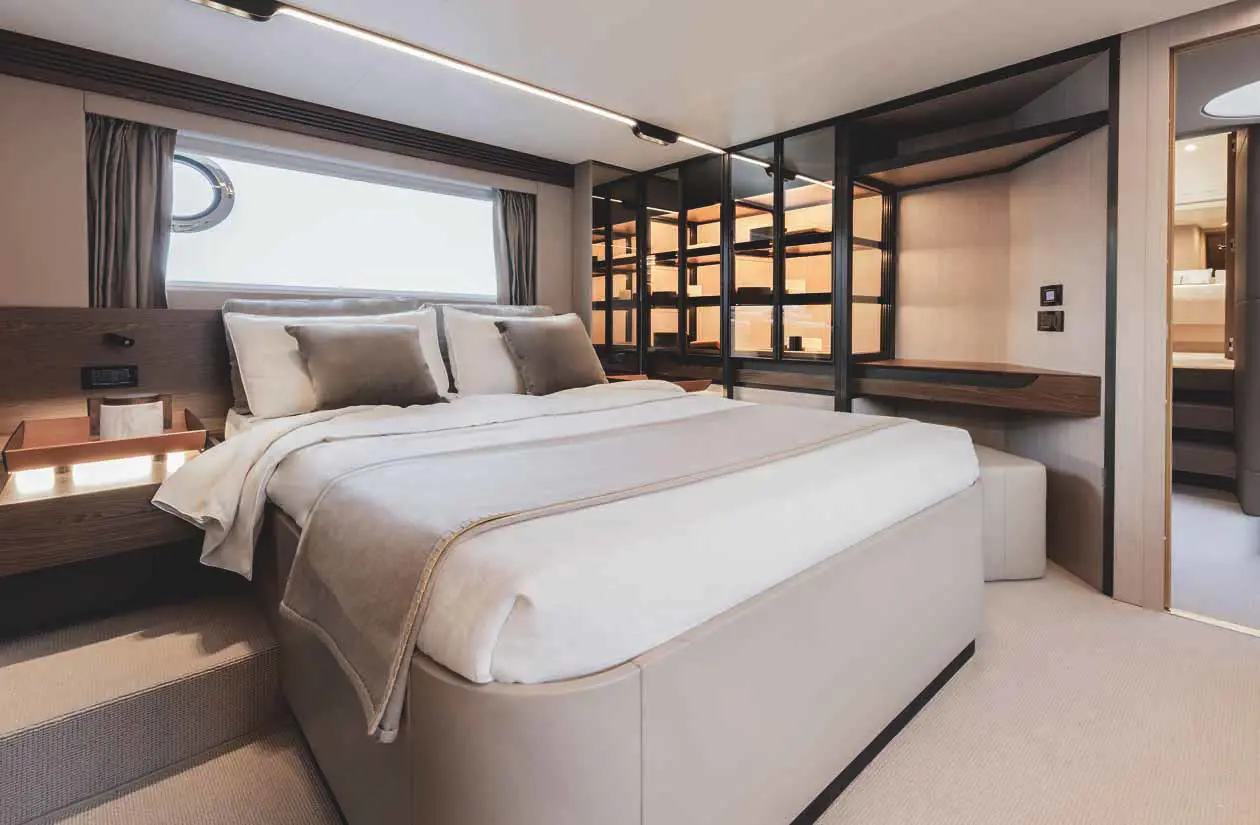 The new S7 by Azimut. Copyright © Azimut.
The S7 is therefore the result of cutting-edge technological research, which sees the combination of the most advanced naval architecture in the category with the supremely efficient triple Volvo IPS engine configuration, and optimized hull lines, designed in collaboration with P.L. Ausonio Naval Architecture. The result is an impressive reduction of up to 30% in consumption and CO2 emissions at medium and high speeds, meeting the rigorous standards of Azimut's Low Emission Yacht family.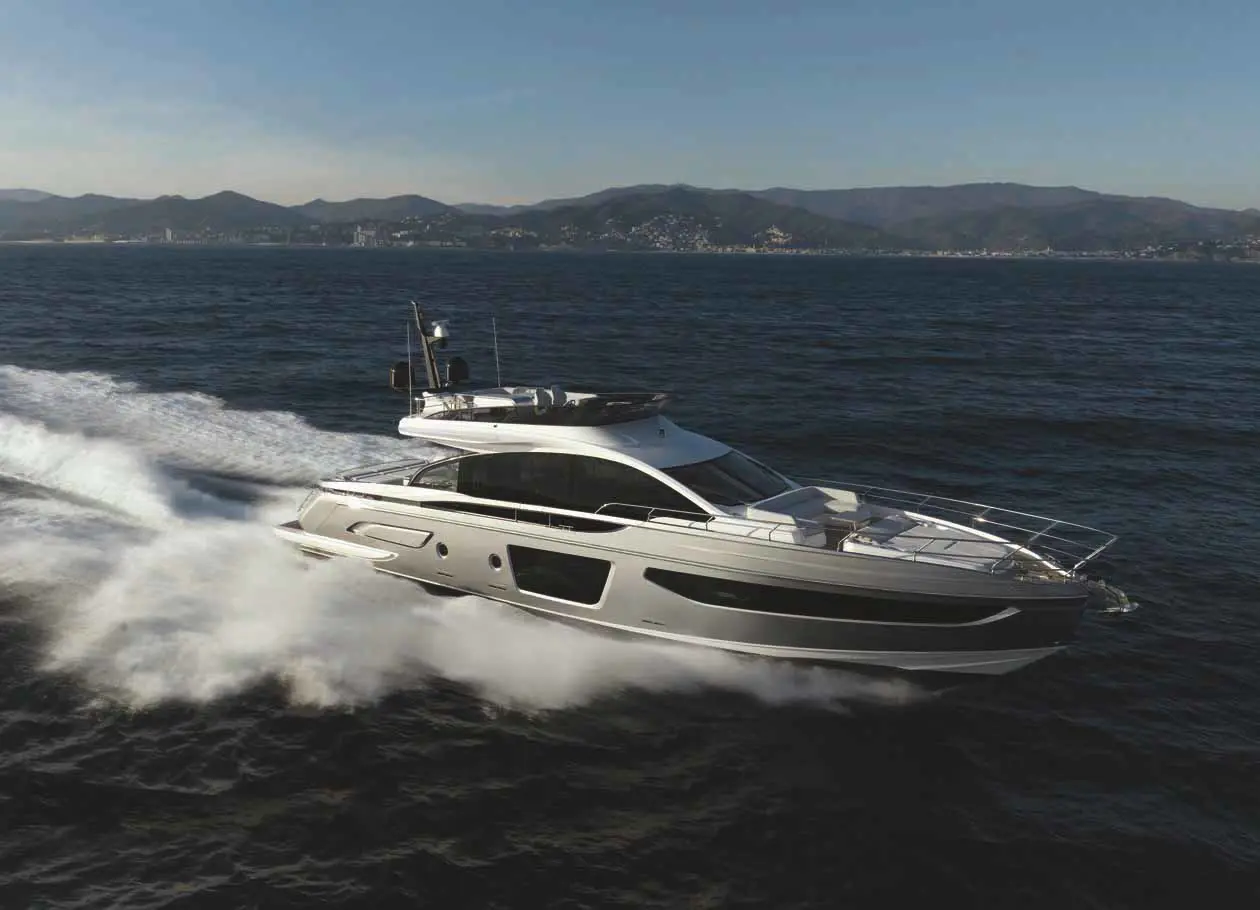 The new S7 by Azimut. Copyright © Azimut.
The
German Boat Show of
Düsseldorf
was also the ideal stage to preview the new model that will be presented in September. The
Magellano 60
will complete the Magellano Series (which includes the Magellano 66, the Magellano 25M and the Magellano 30M) freshly renewed by the skilled hand of
Ken Freivokh
(the same who designed the early Magellano models). With extraordinary vision, the designer integrates the refined world of sailing with the more complex world of the motor yacht. The models of the Magellano Series are crossovers for true connoisseurs, owners who love long voyages full of adventure and charm.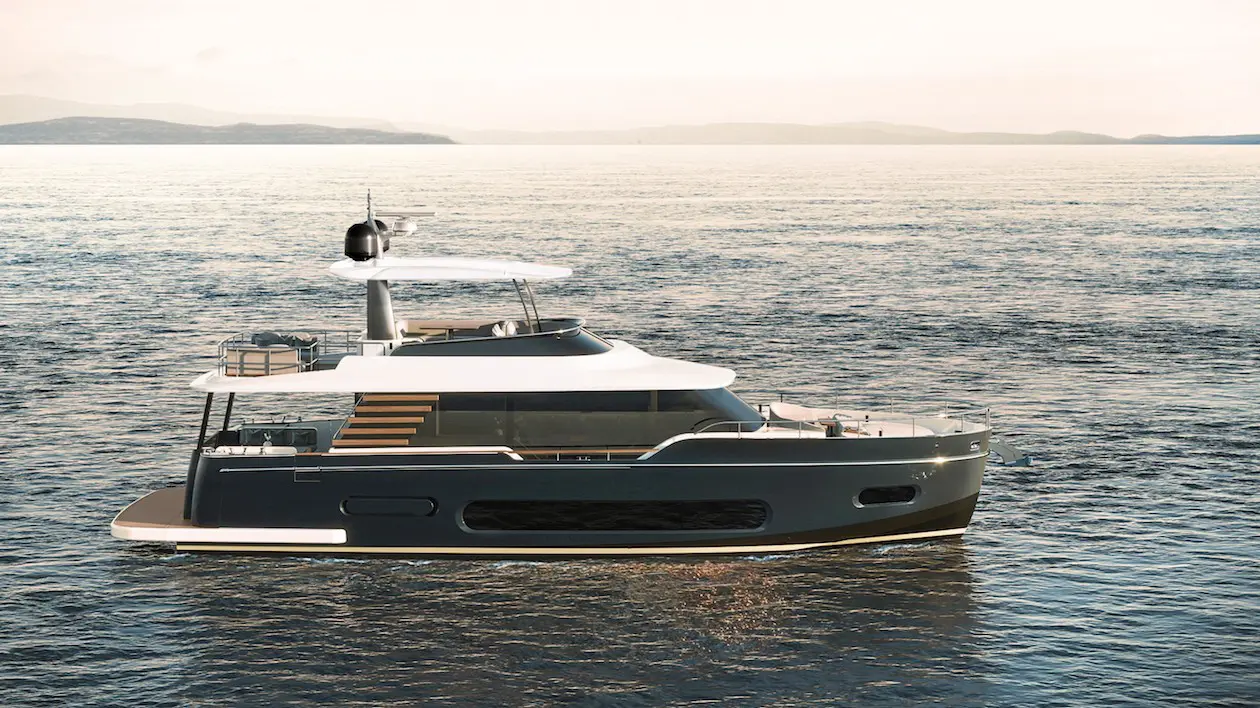 The new Magellano 60 by Azimut. Copyright © Azimut.
The Magellano 60 of Azimut is a further step along the sustainable path that the brand has planned, and with the second-generation Dual Mode hull, she takes her rightful place as a Low Emission Yacht. Characterized by a timeless aesthetic, she balances a design full of details, generous volumes and architectural solutions that guarantee not only a unique lifestyle but also freedom and intimate contact with nature. Among her outstanding features, the Magellano 60 offers an Infinity Terrace aft and a new internal dining with an exclusive sea view.
AVION LUXURY MAGAZINE
in digital version
DESTINATIONS Aruba, un viaggio ai Caraibi. HOTELS Un Bvlgari Hotel a Roma. JETS La serie Phenom 300 di Embraer - La cabina Executive di Bombardier. CARS Bugatti Chiron Profilée -1000 Miglia Experience UAE.
YACHTS Grande 26M di Azimut - Nautica e benessere con Arcadia. WATCHES Planetarium Dunes of Mars Limited Edition.