23 January 2020
Nautor's Swan at Boot Duesseldorf 2020
Nautor's Swan positive 2019 shapes the future
As previously announced in Q3, Nautor's Swan closed 2019 with a bang, achieving the goals set, with a turnover growth of 50% compared to 2018.
"This year's results are the proof of our desire to transmit to the future the great values of Nautor's Swan through their evolution over time." states Leonardo Ferragamo, Group President. "These principles together with our passion and restless efforts to deliver quality, performance and reliability are the motivation to strive to always do our best".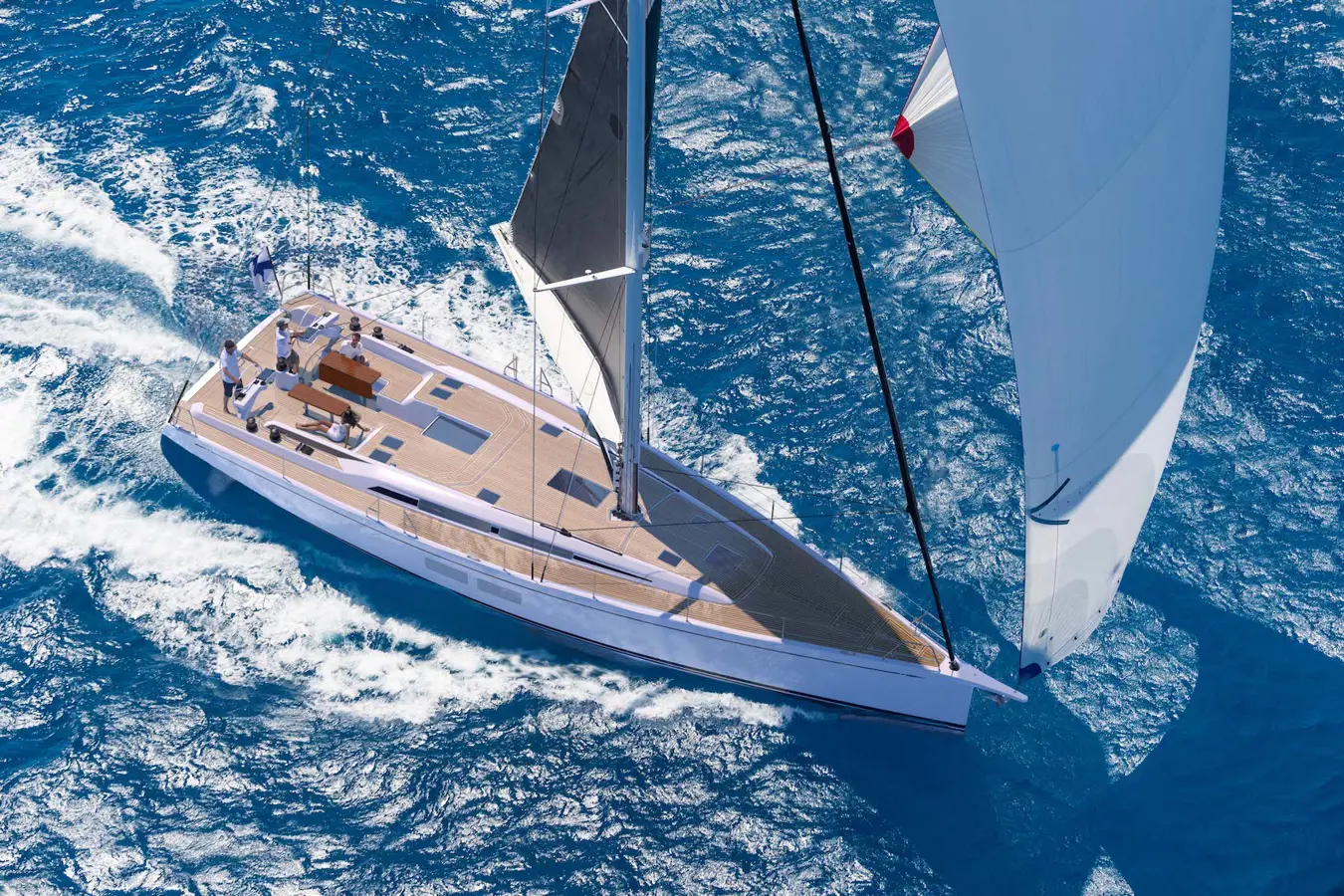 Swan 58 above sailing.
"It's been a very intense year, but we are happy with the results. Our hard work and long hours have been rewarded, even though it doesn't mean we are stopping here. There's always something brewing at Nautor. I can only say that we are working on different projects, related to new models and events, but also concerning the reorganisation and process improvements, we will tell you more about that in the upcoming future" comments Giovanni Pomati, Group CEO.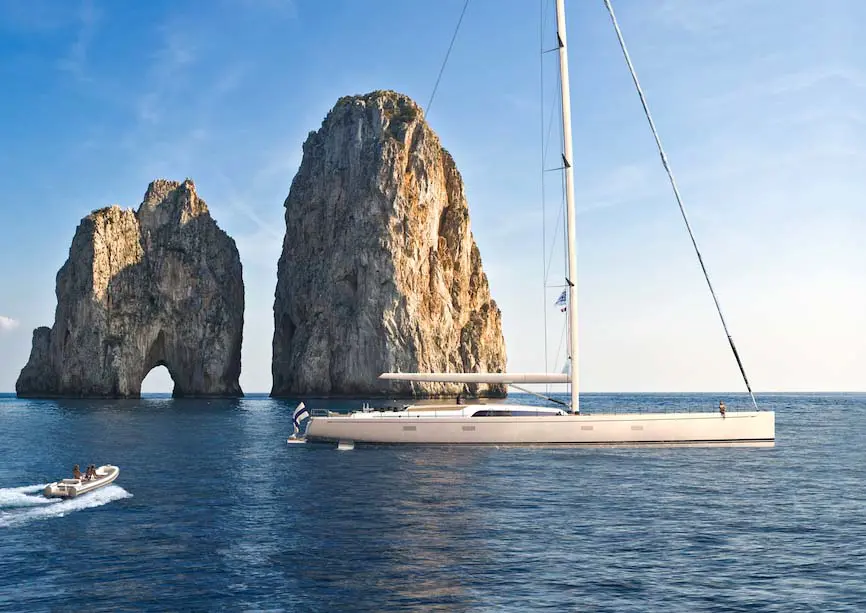 Swan 120. Capri. Copyright © Nautor's Swan
With 24 yachts delivered and 6 new models in production at the same time, three of which belonging to the Maxi Swan division, the relentless drive of the brand to maintain its leadership in the Sailing Yacht industry is undiminished.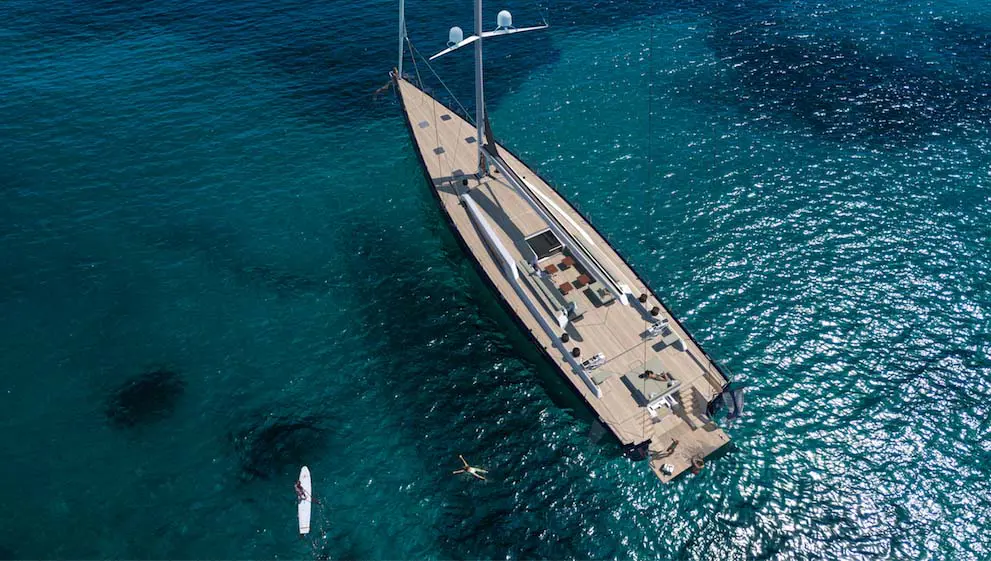 Swan 120. Anchores. Copyright © Nautor's Swan
The newly expanded BTC (Boat Building Technology Centre), which unifies the previous 3 manufacturing plants, the 300+ direct employees, boatbuilders from 5 generations and one of the highest levels of craftsmanship and technical experience, offering the most comprehensive yacht building service, demonstrate continuity and tradition, innovation and excellence.
The brand is one of the most complete in the marine panorama, offering 360°services.
The worldwide network of 27 Agents and 45 Offices
4 Customer Care Hubs in the MED (Scarlino Yacht Service in Italy, EMV Marine in Spain – Badalona and Palma de Mallorca, Nautor's Swan Customer Care France – Villefranche) plus 1 in Pietarsaari, Finland
19 Authorised Service Centres spread all around the world to support the 4 hubs
Nautor's Swan Charters, with a long-established Monaco office, is one of the best ways for customers to start their journey onboard a Swan
Nautor's Swan Brokerage offering a full service to existing Swan owners and new clients, keeping alive the circle of yacht ownership.
ClubSwan
ClubSwan was founded in 1999. Over the past near 20 years, ClubSwan has been responsible for delivering some of the very best regattas, rendezvous and social occasions to the worldwide family of Swan. ClubSwan was born to gather all Swan owners together under one roof, and develop the passion and enjoyment that Swans bring to their owners, close friends and all those supporting the on- going Swan legend by promoting the famous Spirit of Swan. ClubSwan is an exclusive network of over 5000 Swan owners and guest members, with a dedicated and professional internal racing office, and organise regattas with a full calendar for Rating and Real Time Racing.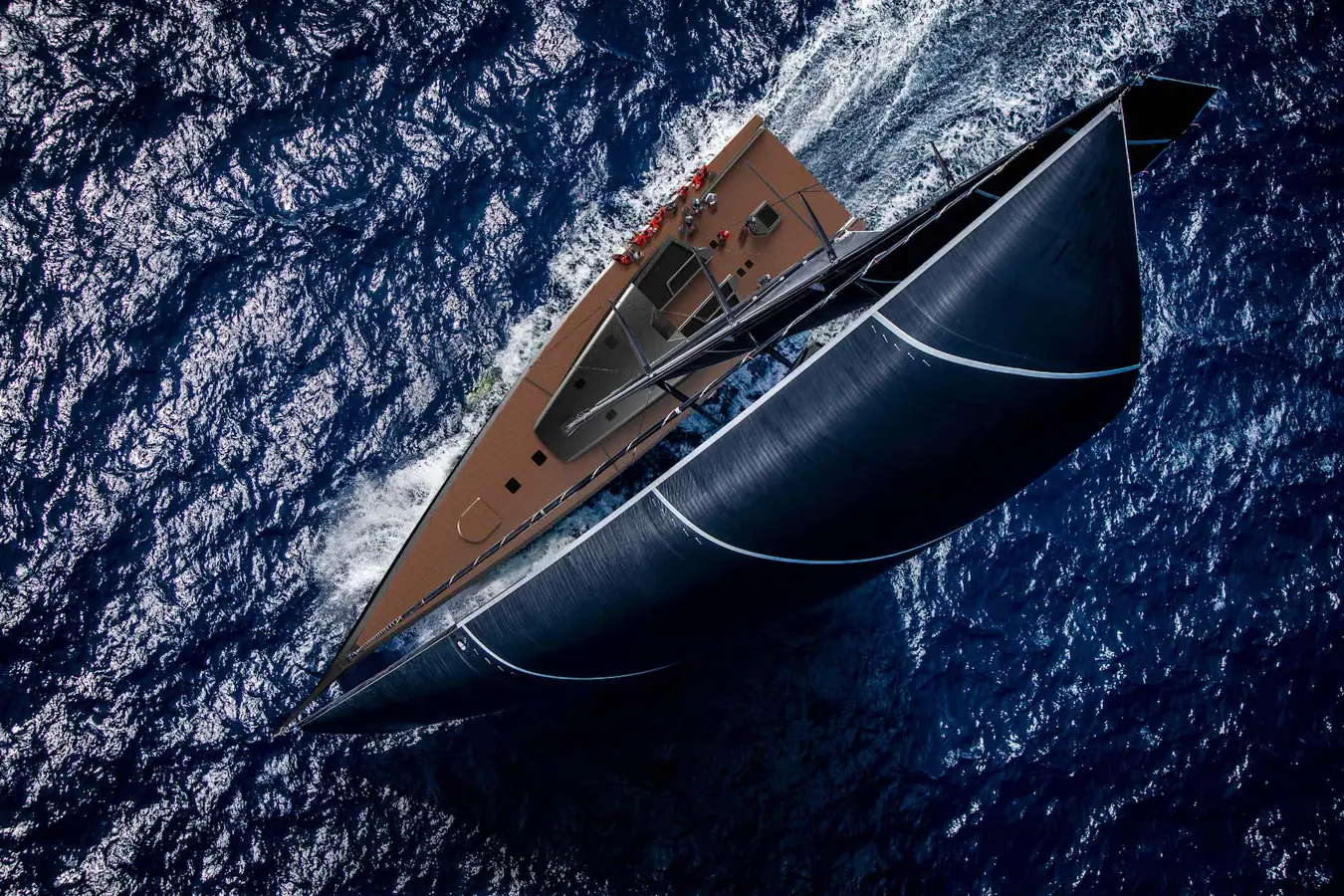 ClubSwan 125, Sailing with kite, Top View Grey. Copyright © Nautor's Swan
Rating Racing:
Rolex Swan Cup – September 7th – 13th – Porto Cervo – Italy
Swan American Regatta – July 15th – 19th – Newport, RI – USA o Swan European Regatta – July 7th – 12th – Turku – Finland
Swan Challenge Series:
RORC Caribbean 600 – February 24th – 28th
Newport Bermuda Race – June 18th – 26th
Maxi Yacht Rolex Cup – August 30th – September 5th
Rolex Middle Sea Race – October 24th – 31st
One Design:
The Nations League North Europe
Nord Stream Race - June 17th - July 4th 
The Nations League MED
PalmaVela - Palma de Mallorca, Spain - May 6th – 10th
Rolex Giraglia - St Tropez, France - June 7th – 9th
Copa del Rey Mapfre - Palma de Mallorca, Spain - August 1st - 8th 
Rolex Swan Cup - Porto Cervo, Italy - September 7th – 13th
Swan One Design Worlds - Scarlino, Italy - October 13th – 17th
"ClubSwan's main goal is to gift our members with the 'Experience'. It's a community, linked by the same contagious love for the sea, nature and the sport of sailing" says Enrico Chieffi, Nautor Holding Vice President. "Our Events and regattas are the opportunity to express our clients' selves, letting them have fun and hand down this passion to future generations".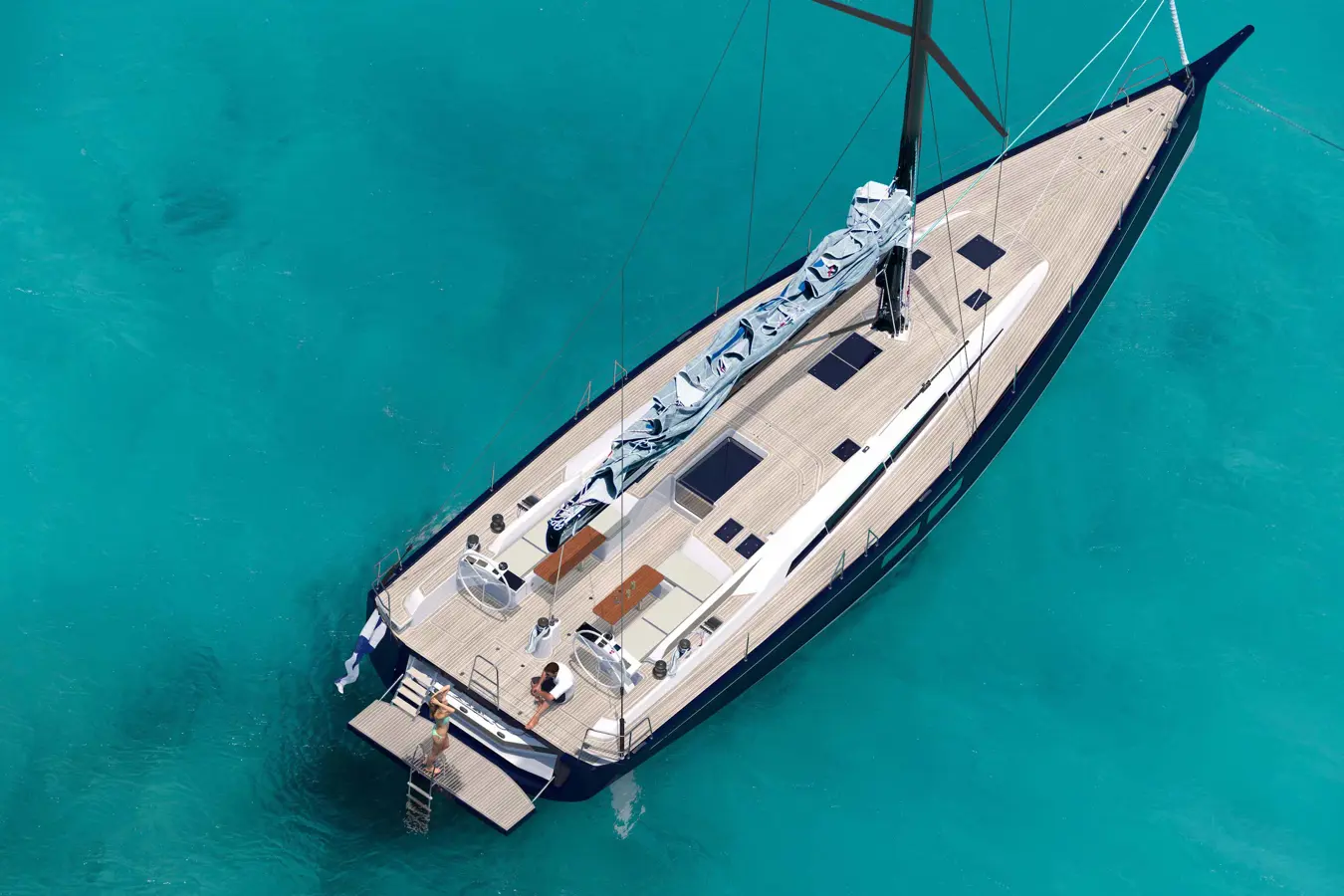 Swan 58 above at anchor. Copyright © Nautor's Swan
About Nautor's Swan
Nautor's Swan has more than half a century of experience in building performance sailing yachts, which are recognised the world over for the perfect combination of style, quality, performance and reliability. Exceptional sailing performance will always define any Swan and, while the more traditional Swan Yachts will retain the familiar element of cruising comfort along with their ability to compete when required, ClubSwan Yachts will be more distinct in their role and direction with the specific objective of leading the yard's development of high-performance yachts based upon cutting-edge design principles.
More than 2,300 yachts have been built over five decades between 36 and 131 feet, and more are about to come. The latest generation of Swan yachts includes the Swan 120, the Swan 98, the Swan 78, the Swan 65, the Swan 58, the Swan 48 and the outstanding ClubSwan 125 and ClubSwan 36.
Jewels in the crown of the ClubSwan calendar are the Rolex Swan Cup, organised by the Yacht Club Costa Smeralda (Porto Cervo), and the Nations Trophy, dedicated to the Swan One Design yachts (ClubSwan 36, ClubSwan 50, Swan 45, ClubSwan 42).
Edited by Lisa Maria River
Text source: © Nautor's Swan Press Office
Photos: Copyright © Nautor's Swan
Visual: ClubSwan 125 Copyright © Nautor's Swan
All rights reserved. Reproduction prohibited.
Copyright © Sisterscom.com
AVION LUXURY MAGAZINE
in digital version
DESTINATIONS Aruba, un viaggio ai Caraibi. HOTELS Un Bvlgari Hotel a Roma. JETS La serie Phenom 300 di Embraer - La cabina Executive di Bombardier. CARS Bugatti Chiron Profilée -1000 Miglia Experience UAE.
YACHTS Grande 26M di Azimut - Nautica e benessere con Arcadia. WATCHES Planetarium Dunes of Mars Limited Edition.