02 November 2020
The Breitling's Chronomat for women
The line of Chronomat 36 and 32 watches: for women of purpose, action, and style
Some people have mastered the art of not only shining in the spotlight, but also shining their light on others and inspiring change in the world. Three of them are on our Spotlight Squad: Charlize Theron, Misty Copeland, and Yao Chen.
Originally from South Africa, Oscar-winner Charlize Theron has proven her versatility in numerous roles and genres. In 2004, she won the Academy Award for Best Actress after playing a serial killer in Monster. In 2019, she starred in and co-produced the drama Bombshell, for which she was nominated for another Academy Award.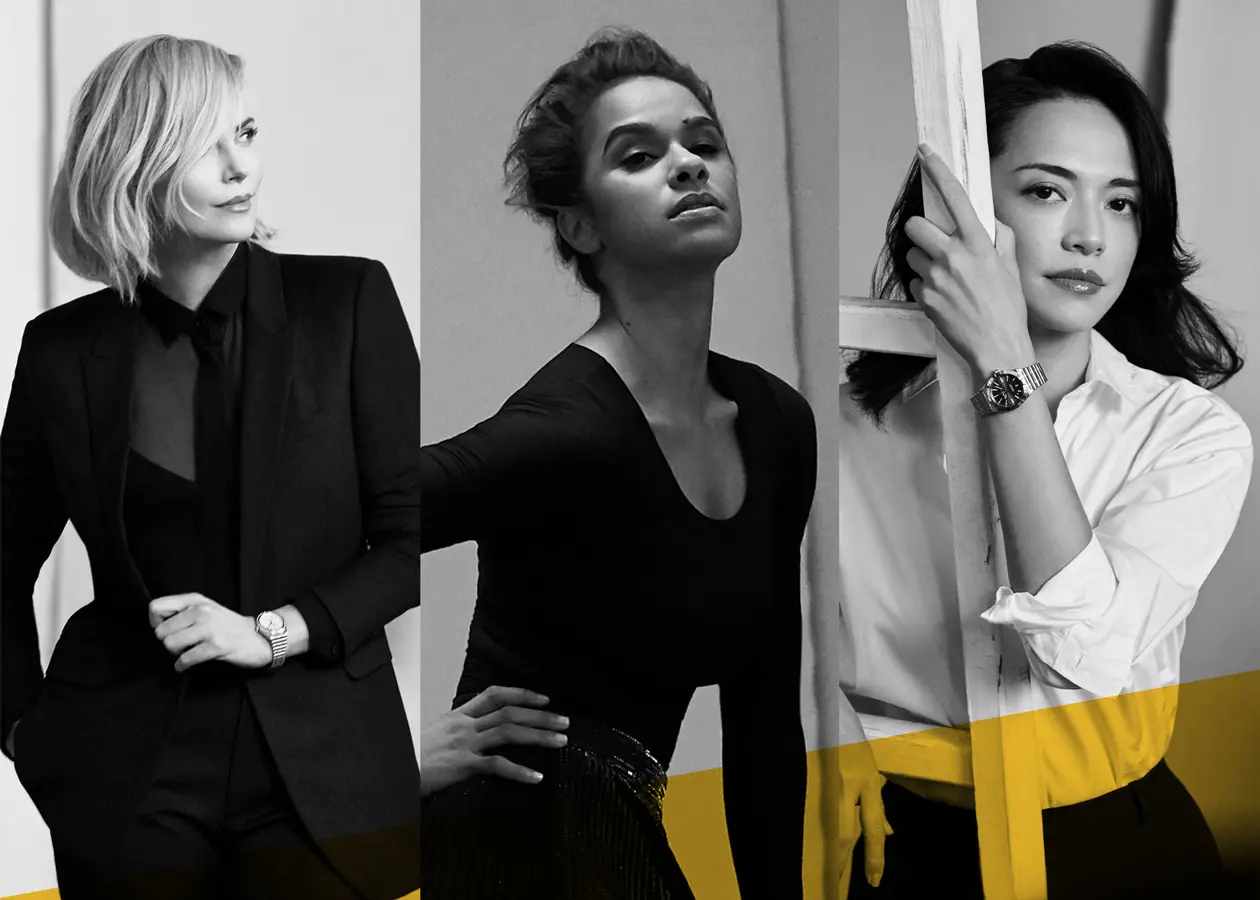 The Breitling's Chronomat for women. Spotlight Squad di Breitling: Charlize Theron, Misty Copeland and Yao Chen. Photo: Copyright © Breitling.
In 2007, dancer Misty Copeland was only the second African-American woman to be promoted to soloist with American Ballet Theatre (ABT); in 2015, she was the first African-American woman to become a principal dancer. That year, Time magazine named her one of the world's 100 most influential people.
Chinese TV and film actress Yao Chen has won many awards, including the Audience Choice category of China's Golden Eagle Award (2010) and Best Actress at the Busan International Film Festival (2016, Asian Content). In 2019, she won the Golden Mulberry Award for Lifetime Achievement at the Far East Film Festival.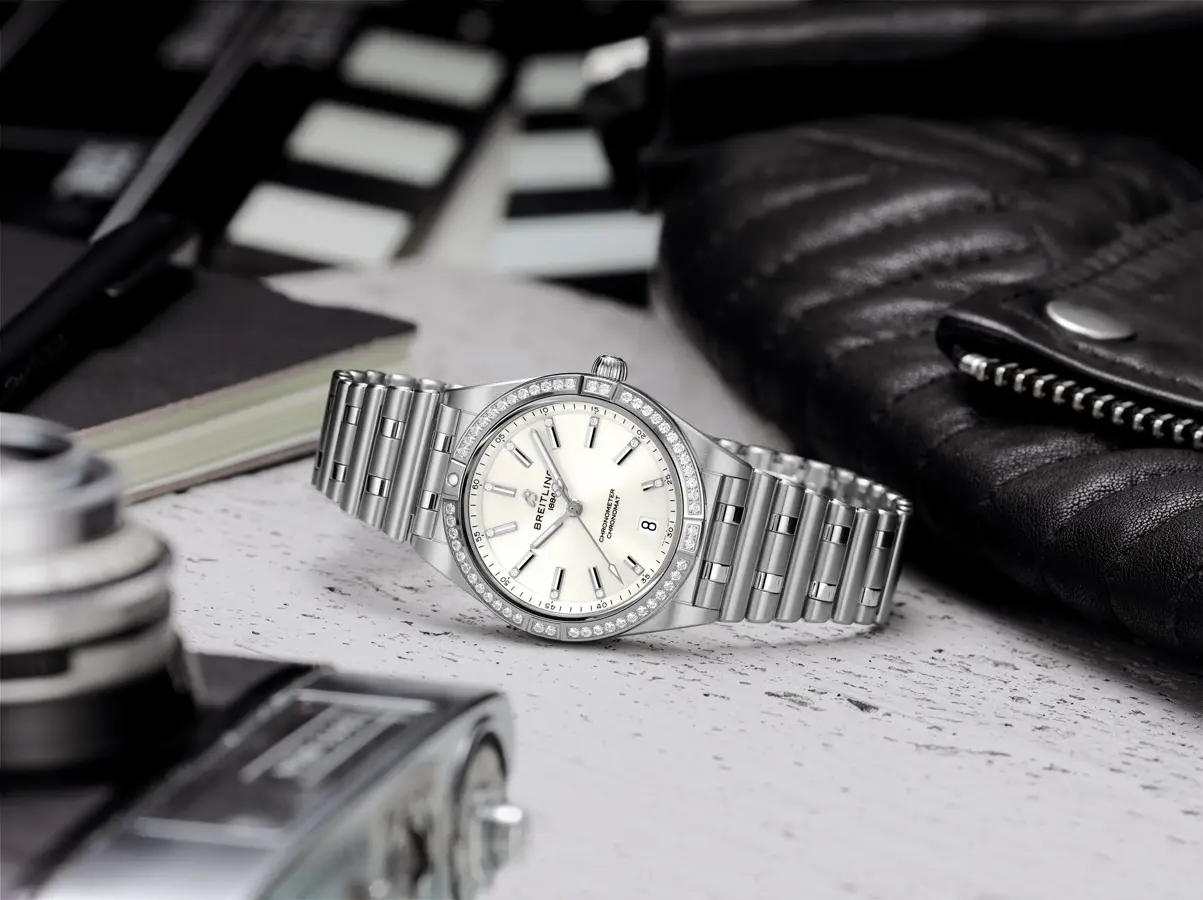 Breitling's Chronomat with diamonds. Photo: Copyright © Breitling.
Breitling CEO Georges Kern adds: "Who better than Charlize Theron, Misty Copeland, and Yao Chen to turn the spotlight on major global causes as they redefine what it means to be a strong woman? Three leading stars known for being fierce and pushing boundaries. What binds them together is the Spotlight Squad and Breitling's dedication to change, diversity, and reshaping the world we live in." "And now – dedicated to women – the new Chronomat 36 and 32 collection embodies flair, confidence, and an active lifestyle."
The Chronomat 36 and 32 series – takes women wherever they want to go. Sporty yet elegant, this modern-retro-inspired watch easily takes its wearer from business meeting to the beach – and everywhere in between. It symbolizes competence and effortless style.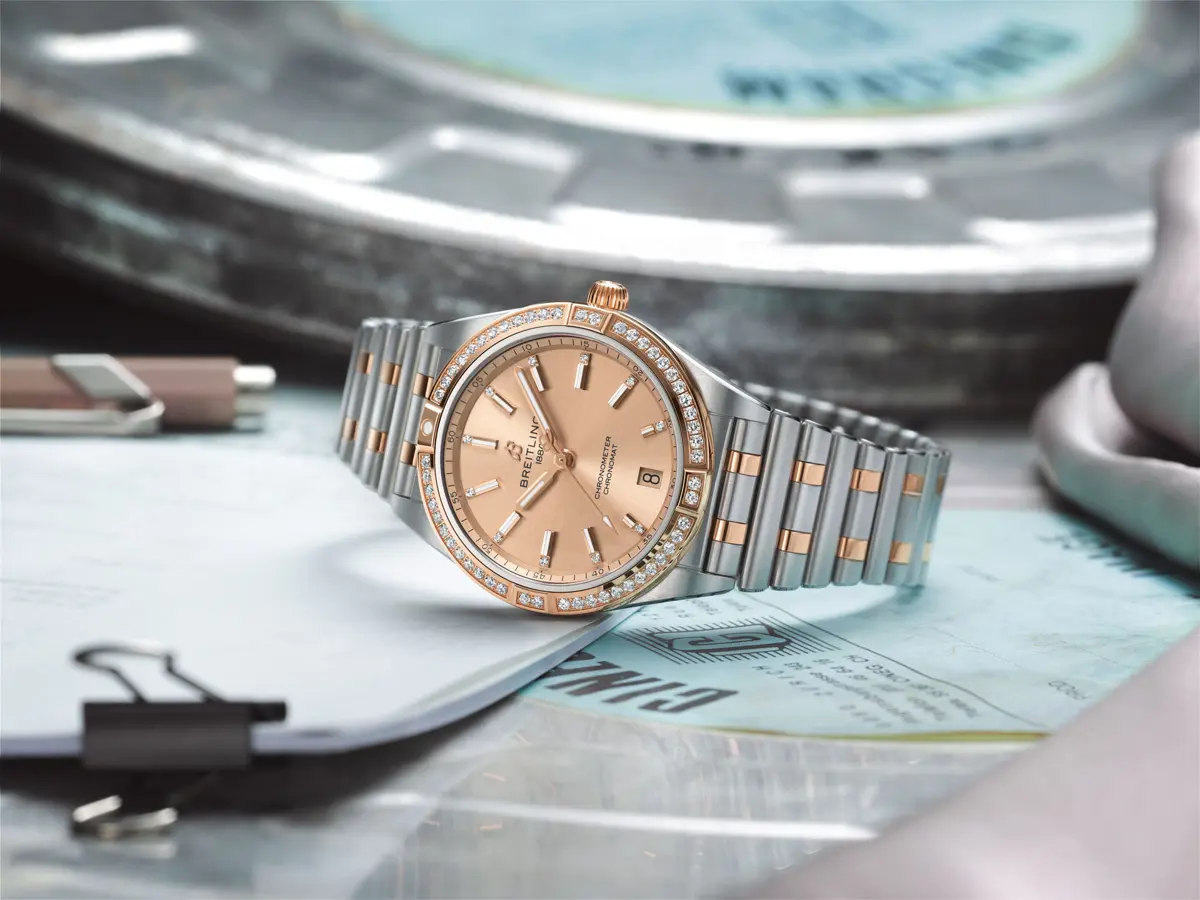 Breitling's Chronomat with diamonds. Photo: Copyright © Breitling.
Everyday luxury in two sizes and many faces. The stunning watches in the Chronomat for Women range feature Breitling's iconic Rouleaux bracelet with a butterfly clasp, which is as robust as it is elegant. Like all Breitling watches, the chronometers are COSC-certified – an independent confirmation of their Swiss precision. Swimmers, surfers, divers, and even bathtub mermaids will appreciate their 100-meter water resistance.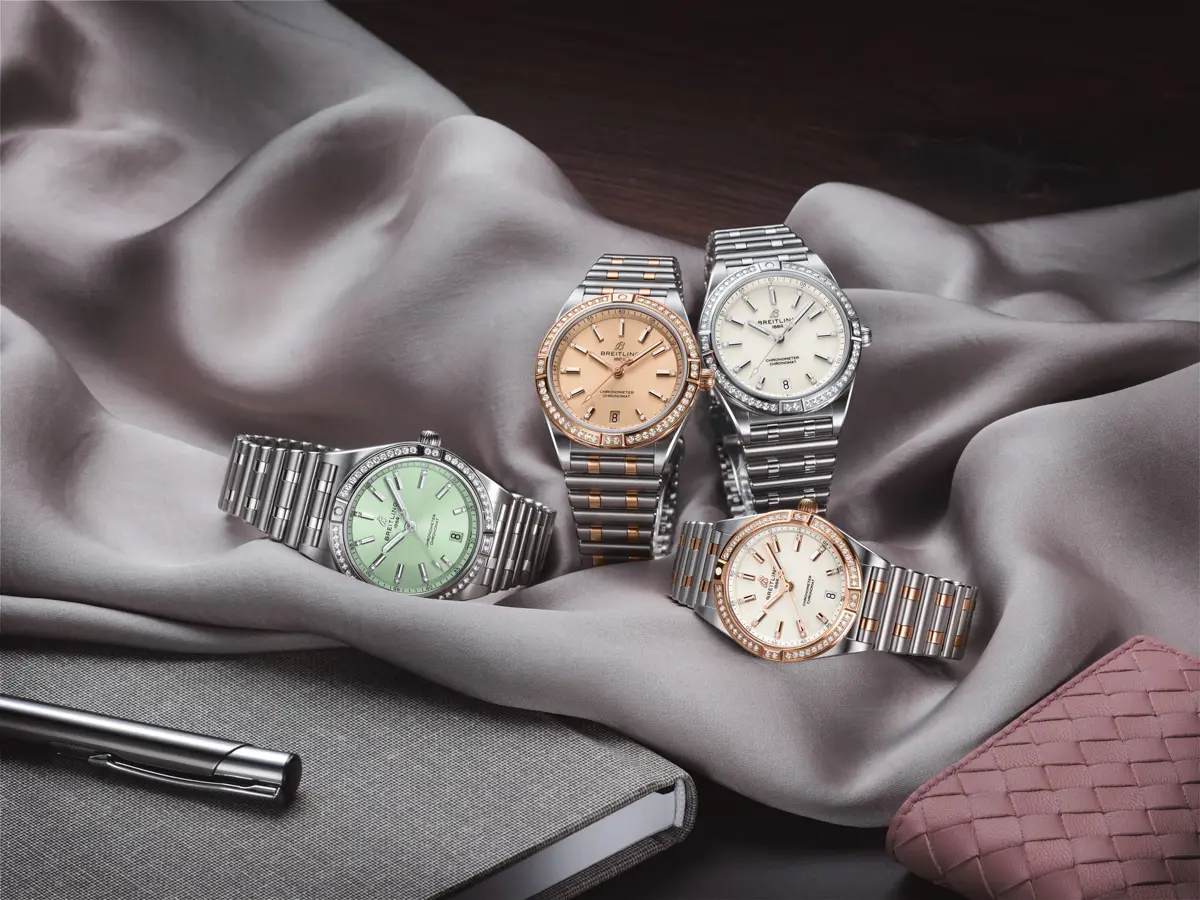 Breitling's Chronomat with diamonds. Photo: Copyright © Breitling.
In terms of finish, these timepieces are nearly as diverse as the women on the Spotlight Squad. Along with the choice of sizes (36 mm Automatic and 32 mm SuperQuartz™), they are also available in an array of metal cases: cool stainless steel, goes-with-everything bicolor, or luxe 18 k red gold. Women craving extra sparkle can opt for diamond-set bezels and indexes.
The Chronomat Automatic 36 is powered by the Breitling Caliber 10 with a reserve of about 42 hours. There are ten versions to choose from, with special lacquered dials in white, pale green, midnight blue, or copper. The Chronomat 32 runs on the Breitling Caliber 77 and has a battery life of three to four years. It comes in seven versions, with white or midnight blue dials.
AVION LUXURY MAGAZINE
in digital version
DESTINATIONS Aruba, un viaggio ai Caraibi. HOTELS Un Bvlgari Hotel a Roma. JETS La serie Phenom 300 di Embraer - La cabina Executive di Bombardier. CARS Bugatti Chiron Profilée -1000 Miglia Experience UAE.
YACHTS Grande 26M di Azimut - Nautica e benessere con Arcadia. WATCHES Planetarium Dunes of Mars Limited Edition.