19 April 2021
Fine jewellery Hashi
Fine and high-end jewellery, timeless designs. Every day is special, the ordinary becomes priceless
Guiding principle of Hashi is: "Designing bridge to beauty and luxury". Hashi is more than a fine jewellery brand. It values the client's perspective of making their interests into a memorable work of art and produce a masterpiece to every man and woman who appreciates the finer things in life. They make fine jewellery accessible to both genders and all age groups by combining passion and innovation to fine crafted jewellery.
Hashi jewelry. Photo: Copyright © Hashi.
Founded on passion and courage
Hashi
was created in 2013 in
Dubai
by
Hamda al Mansoori
and it has grown through on-boarding creators and talented minds into the Maison.
"The sky is the limit to our dreams, we are shifting the meanings to show the real beauty, drawing the way to luxury on our bridge"
says
Hamda
.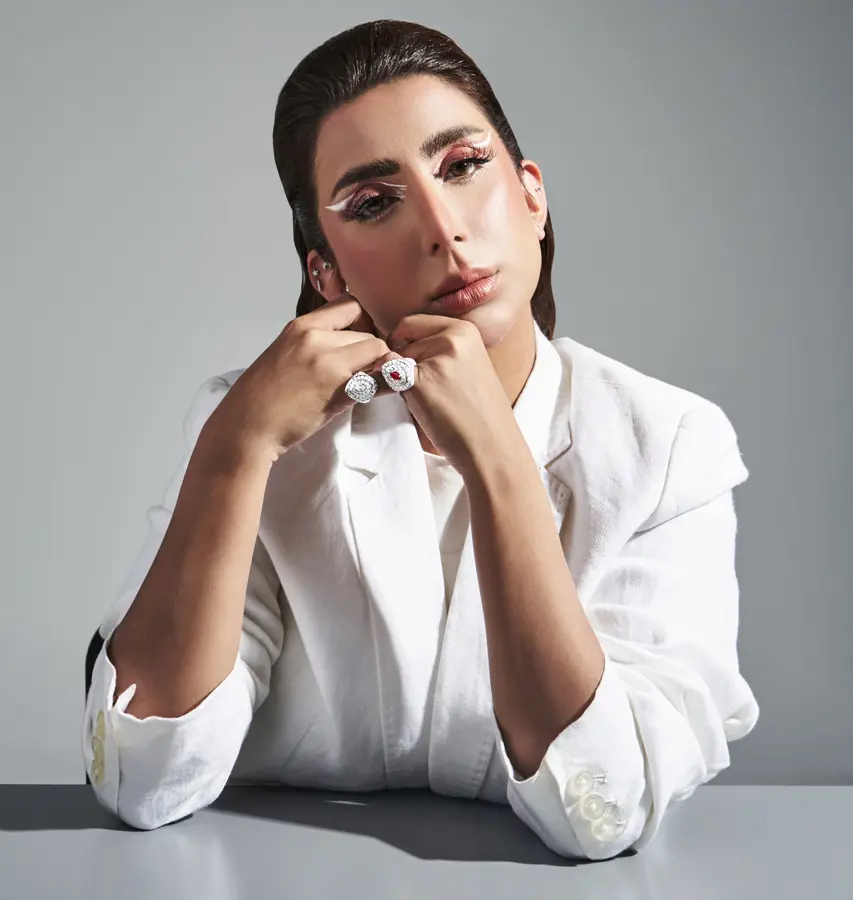 Hashi jewelry. Photo: Copyright © Hashi.
Today Hashi is more alive than ever. It is a jewellery design house having its own designing team, providing full jewellery manufacturing facility and producing fine and high-end jewellery. Hashi is also into investments and corporate. The team takes care of jewellery designers and other companies from manufacturing, supplying gemstones and diamonds and other material services.
Furthermore,
Hashi
has a charity unit for the community and has an advisory section in which the team provides counsel service to newly established businesses and aspiring designers in the field of
jewellery
.
Hashi
is a participant of the edition of the
Milano
Jewelry Week
and its commitment to design a way to beauty and
luxury
opens its doors to collaborate with
MIM
, a talented
Emirati designer
, vlogger, and influencer in
Dubai
.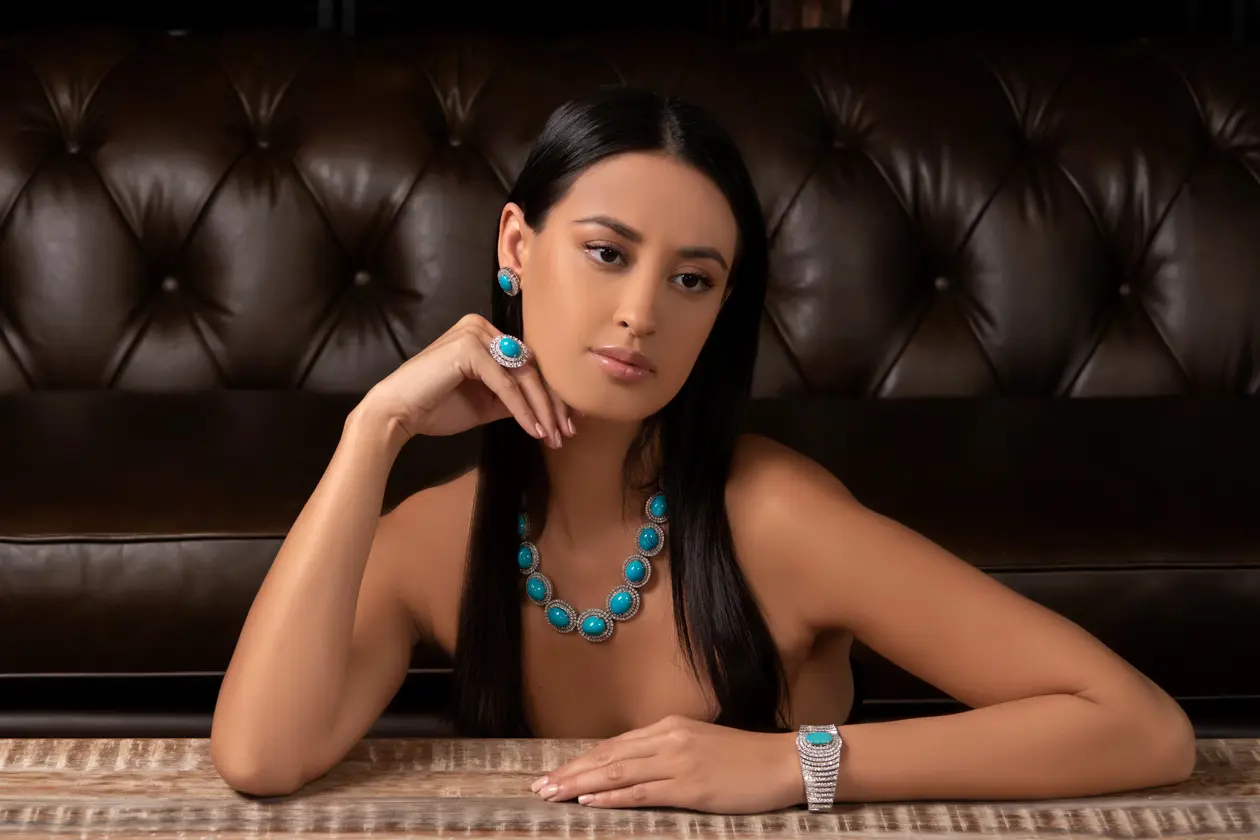 Hashi jewelry. Photo: Copyright © Hashi.
Hashi introduces three new collections: Promise Me Power, Promise Me Infinity and Promise Me Love. The work of art of each collections of Hashi X MIM celebrates a masterpiece of a breath-taking, modern, and vibrant designs that will encourage, inspire, and empower every woman. All pieces are designed with cultural and modern inspired pieces made through the precious and coloured gemstones. Hashi brings together a contemporary combination of diamonds and gemstones that hark back to a visionary collection with new designs that naturally complement the concept of a strong woman with commitment to promises, love, beauty, and power.
Edited by Lisa Maria River
Text source and photos: Ufficio Stampa Hashi
Photos: Copyright © Hashi
All rights reserved. Reproduction prohibited.
AVION LUXURY MAGAZINE
in digital version
DESTINATIONS Smart working alle Maldive e alle Mauritius. JETS Il lancio del Falcon 6X di Dassault Aviation e l'AS2 Supersonic Business Jet. CARS La Jarama GT di Lamborghini e la Wami Lalique Spyder. YACHTS Lussuosi superyacht e jet privati. WATCHES Ore e minuti preziosi. HAUTE COUTURE Dior Women Haute Couture, Spring-Summer 2021.