02 April 2021
The Range Rover Astronaut Edition support Virgin Galactic
Range Rover Astronaut Edition supporting the reveal of Virgin Galactic's new Spaceship VSS Imagine
Two large companies collaborate together by sharing their vision. Land Rover Since 1948 Land Rover has been manufacturing authentic 4x4s that represent true 'breadth of capability' across the model range. Defender, Discovery, Discovery Sport, Range Rover, Range Rover Sport, Range Rover Velar and Range Rover Evoque each define the world's SUV sectors, with 80 per cent of this model range exported to over 100 countries. Virgin Galactic Holdings, Inc. is a vertically integrated aerospace and space travel company, pioneering human spaceflight for private individuals and researchers, as well as a manufacturer of advanced air and space vehicles. It is developing a spaceflight system designed to offer customers a unique and transformative experience.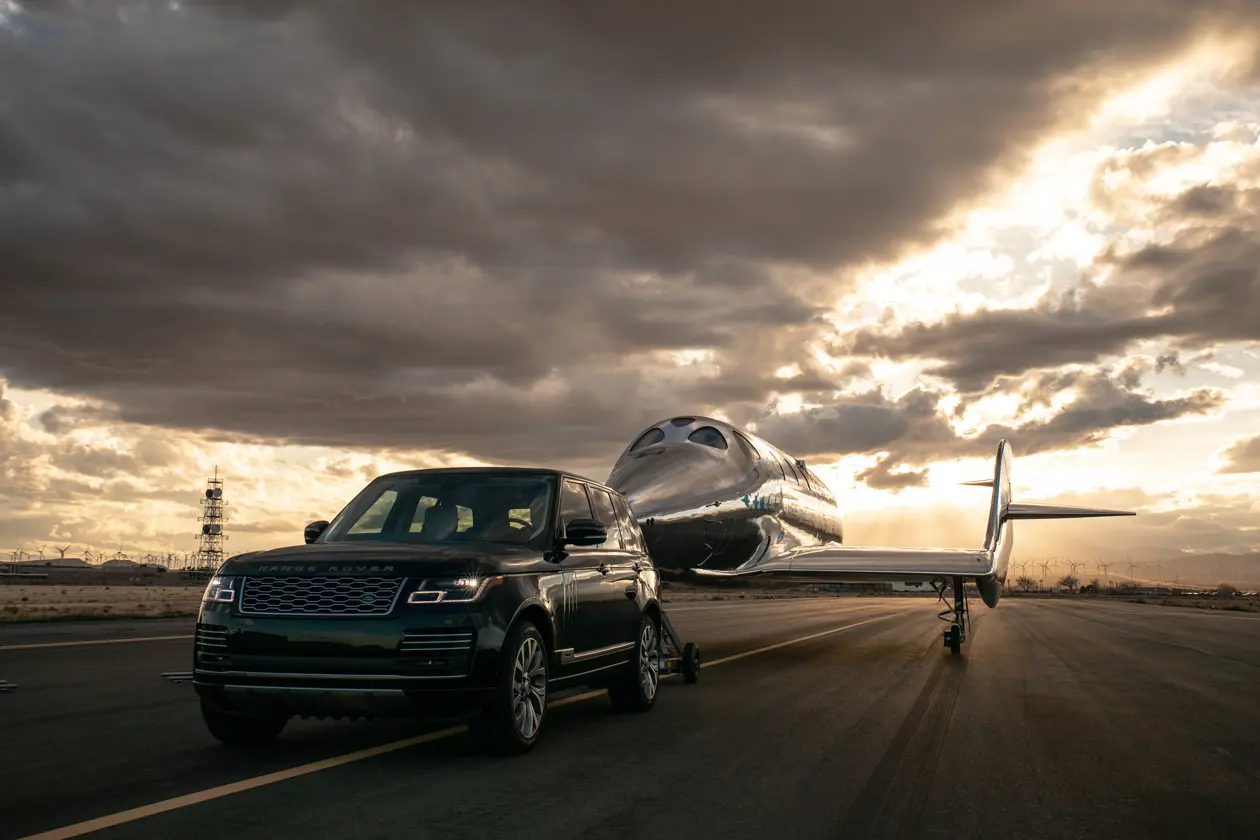 The Range Rover Astronaut Edition and Virgin Galactic. Photo: Copyright © Jaguar Land Rover.
Land Rover has announced a three-year extension to its global partnership with Virgin Galactic, the world's first commercial 'spaceline'. Virgin Galactic's latest spaceship was unveiled, supported by a Range Rover Astronaut Edition. Land Rover will remain an integrated part of Virgin Galactic's day-to-day operations as the company completes test flights with 'SpaceShipTwo' and begins a regular commercial service.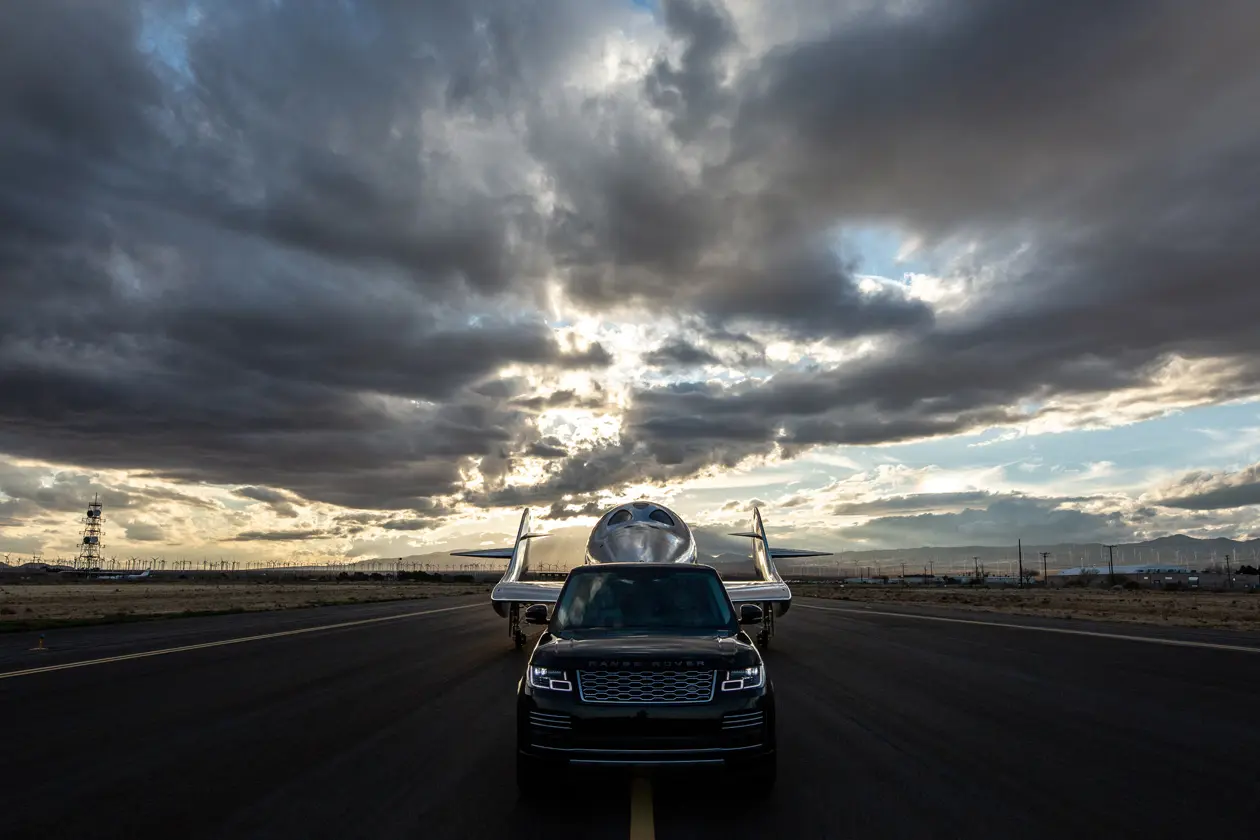 The Range Rover Astronaut Edition and Virgin Galactic. Photo: Copyright © Jaguar Land Rover.
I veicoli Land Rover, da sempre, sono parte integrante della vita del Team Virgin Galactic trainando gli spazioplani, trasportando le attrezzature e sgombrando le piste per il decollo. Hanno già svolto ruoli fondamentali durante i primi due voli spaziali, quando la Virgin Galactic è diventata la prima compagnia privata a far volare persone nello spazio con uno spazioplano destinato al servizio commerciale.
Land Rover vehicles are part of daily life for the Virgin Galactic team, with roles which include towing the space vehicles, carrying equipment and clearing runways before take-off. They played key roles during the company's first two spaceflights which saw Virgin Galactic become the first private company to fly humans to space on a spaceship designed for commercial service.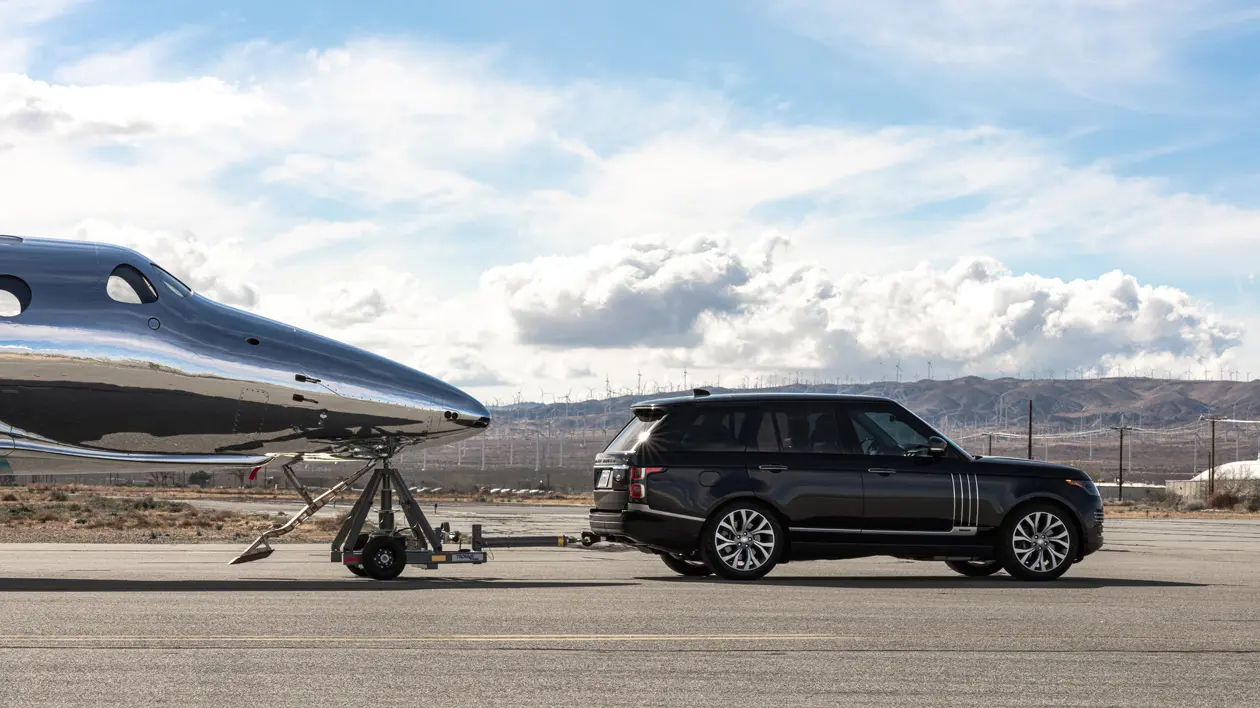 The Range Rover Astronaut Edition and Virgin Galactic. Photo: Copyright © Jaguar Land Rover.
A fleet of Land Rovers also supported Virgin Galactic's relocation from its manufacturing and test facilities in Mojave, California, to Spaceport America in New Mexico – the world's first purpose-built commercial spaceport. Virgin Galactic has already signed-up around 600 Future Astronaut customers, who will be transported to their flights from Spaceport America, in Land Rover vehicles.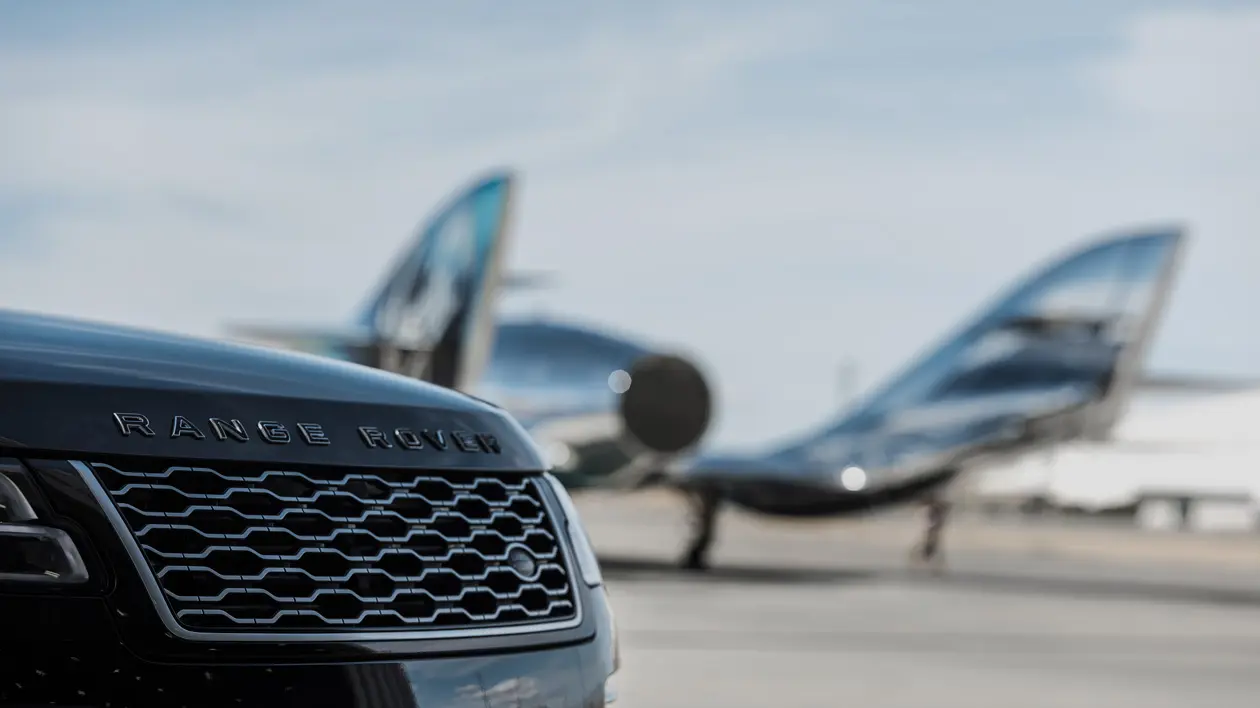 The Range Rover Astronaut Edition and Virgin Galactic. Photo: Copyright © Jaguar Land Rover.
In 2019, Virgin Galactic founder Sir Richard Branson and Jaguar Land Rover Chief Creative Officer Prof Gerry McGovern OBE unveiled the Range Rover Astronaut Edition. Created by Land Rover SV Bespoke and offered exclusively to Virgin Galactic Future Astronauts, these luxury SUVs celebrate the partnership's shared values and the Future Astronaut community's historic contribution to the democratization of space.
Virgin Galactic has a team of eight highly experienced pilots and is preparing for its next rocket-powered flight in New Mexico. Founder Sir Richard Branson is planning to fly to space later in 2021.
Virgin Galactic also unveiled the Company's first Spaceship III in its growing fleet, VSS Imagine. One of Virgin Galactic's Future Astronauts, Dee Chester, had a unique opportunity to play her part in the rollout of VSS Imagine, as her Astronaut Edition Range Rover towed the new spaceship out of the hangar for the first time. VSS Imagine will commence ground testing, with glide flights planned for this summer from Spaceport America in New Mexico.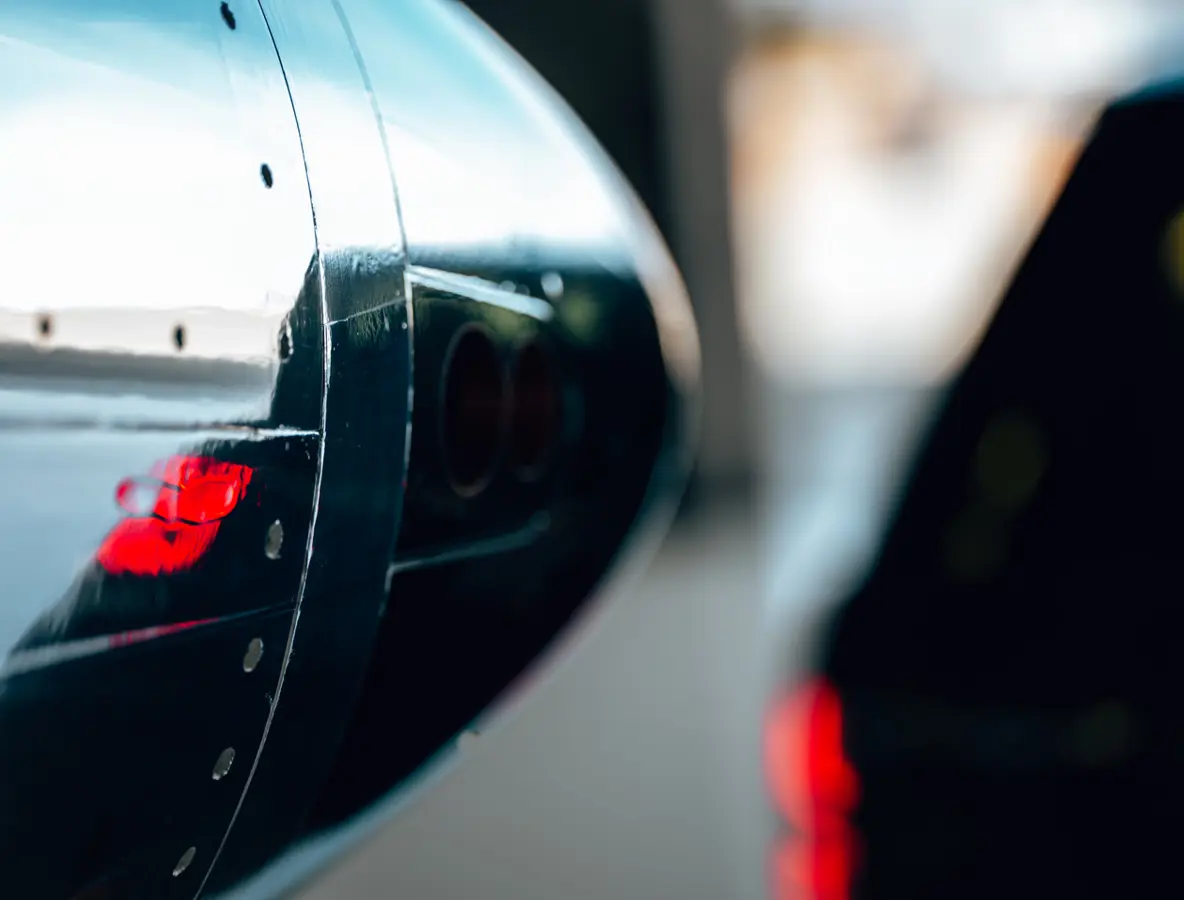 The Range Rover Astronaut Edition and Virgin Galactic. Photo: Copyright © Jaguar Land Rover.
Joe Eberhardt, President and CEO, Jaguar Land Rover North America, said: "Accessible space travel for explorers worldwide is the next great big adventure. Land Rover is proud to work alongside the Virgin Galactic team to support all future astronauts as they push the boundaries of personal adventure even further."
Michael Colglazier, Chief Executive Officer, Virgin Galactic, said: "Land Rover vehicles provide invaluable support on the ground in Mojave and at Spaceport America in New Mexico. It is also fabulous to see our Future Astronauts around the world enjoying the unique Range Rover Astronaut Edition. We are delighted to be able to extend this strong partnership. With a shared pioneering spirit, pursuit of adventure and vision to push the boundaries of travel, this is a natural collaboration between our two companies and one that will take exploration to new heights."
AVION LUXURY MAGAZINE
in digital version
DESTINATIONS Aruba, un viaggio ai Caraibi. HOTELS Un Bvlgari Hotel a Roma. JETS La serie Phenom 300 di Embraer - La cabina Executive di Bombardier. CARS Bugatti Chiron Profilée -1000 Miglia Experience UAE.
YACHTS Grande 26M di Azimut - Nautica e benessere con Arcadia. WATCHES Planetarium Dunes of Mars Limited Edition.