25 September 2022
Pagani Utopia: the new Hypercar
Unveiled at the National Science & Technology Museum in Milan surrounded by original drawings by Leonardo da Vinci
Italy's National Science & Technology Museum
in central
Milan
is the venue for the official debut of the
new Pagani Hypercar
, the vehicle that will write the third chapter in the brand's history, with the title:
Pagani Utopia
.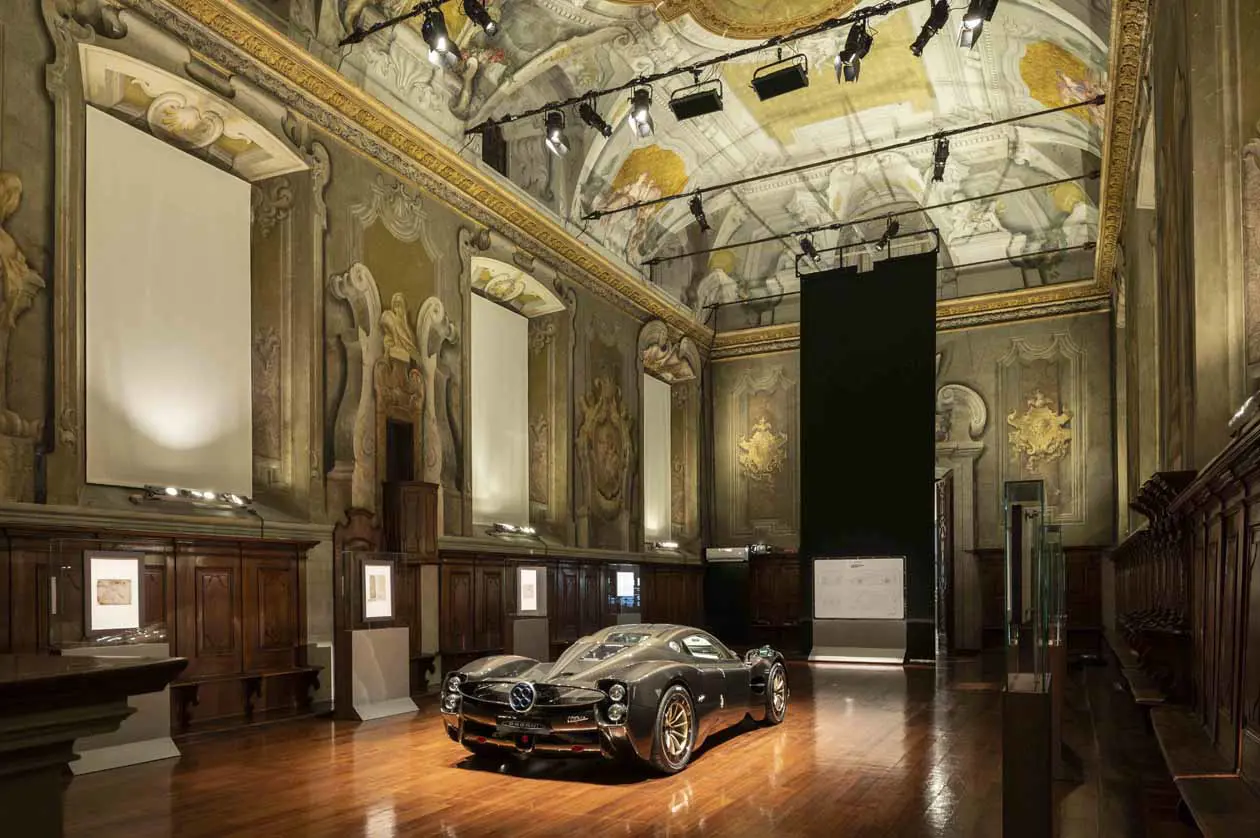 Pagani Utopia. Copyright © Pagani Automobili.
In the splendid setting of the Sala del Cenacolo refectory hall, surrounded by original drawings by Leonardo da Vinci, the Modena-based atelier's latest creation designed by Horacio Pagani embodies a visionary utopian idea of motoring, an unconventional concept romantically detached from the contemporary meaning of automobile. And it does so in the purest Pagani spirit, where the guiding element underpinning the company's cars has always been Leonardo's principle of Art and Science.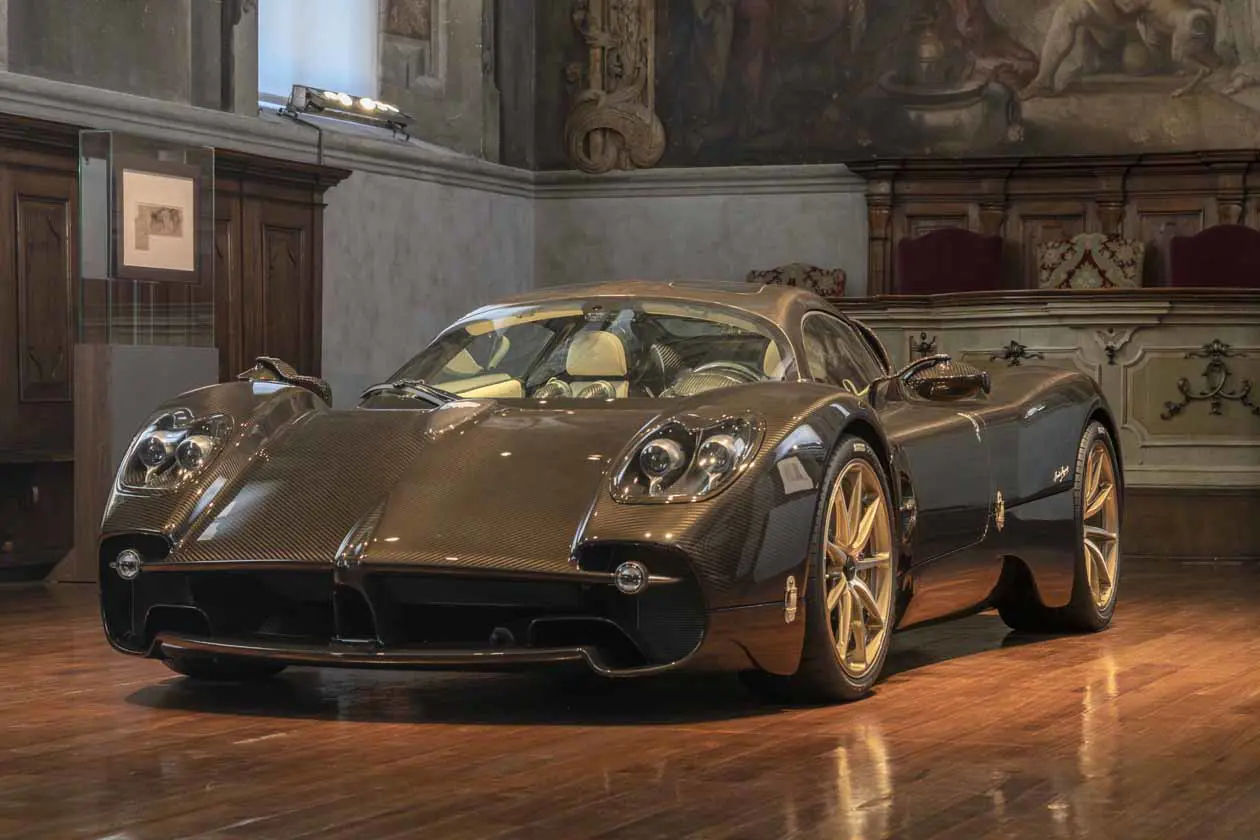 Pagani Utopia. Copyright © Pagani Automobili.
No better location could have been chosen to present the new arrival: Milan, the cosmopolitan city that was home to the artist, and the Museum that houses the Leonardo Galleries, the world's largest permanent exhibition on Leonardo da Vinci - engineer, humanist and scholar of nature.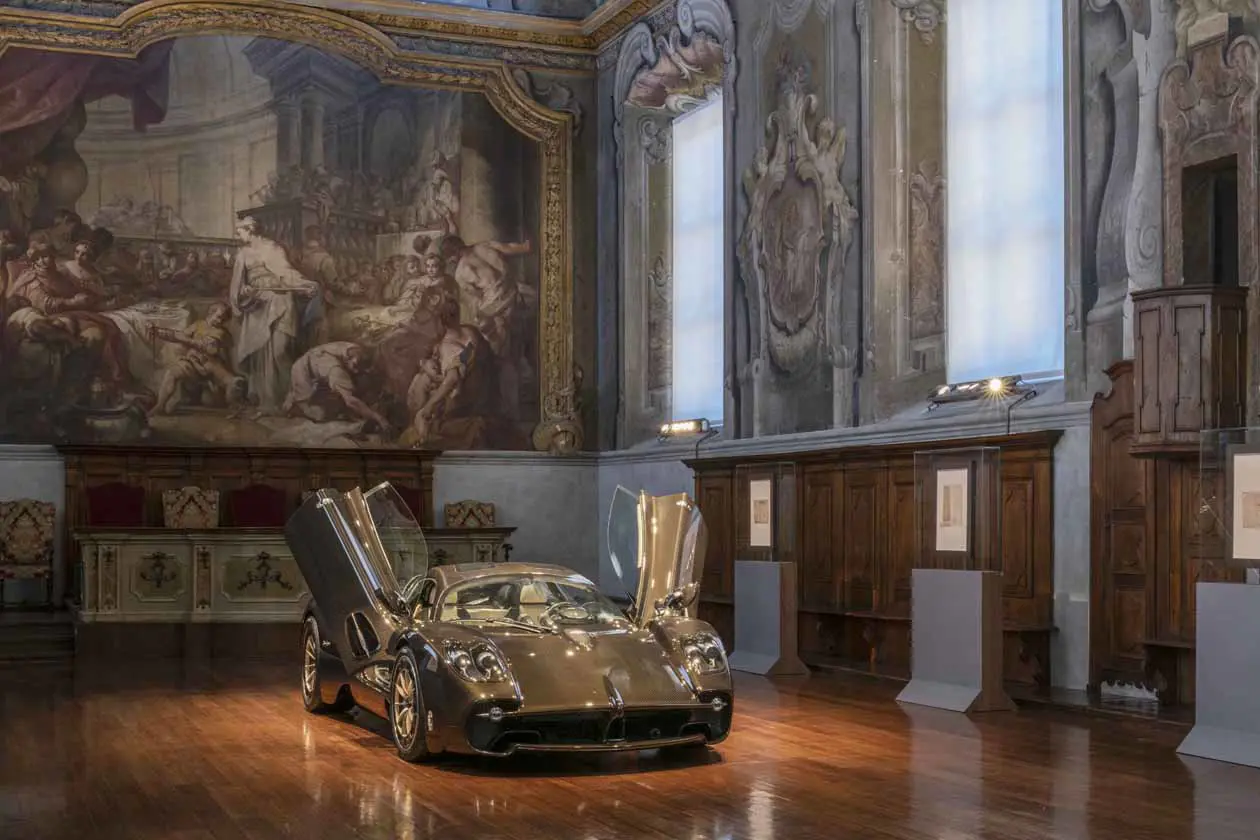 Pagani Utopia. Copyright © Pagani Automobili.
Enhancing the ties between the design of Pagani Hypercars and Leonardo da Vinci is an exceptional loan from the Biblioteca Ambrosiana, which, for the presentation of the new car, has granted permission for six original drawings of Leonardo's studies on air, to leave its vaults on a temporary basis for the exhibition "The shape of air: from Leonardo to Pagani Utopia".
Pagani Utopia. Copyright © Pagani Automobili.
"At the entrance to the Museum, the visitor is welcomed by a phrase with a profound significance: Scienza è Cultura – Science is Culture. The expression represents the very essence of the Museum as a place dedicated to Leonardo da Vinci and, like the artist himself, condenses the interrelations between different but complementary branches of knowledge, which, together, help us understand reality. This dialogue between art, science and technology is a distinguishing feature of the Museum's identity. Furthermore, the discovery and invention that never cease to surprise us are combined with the fundamental ability to design and build, thus giving concrete value to human ingenuity,"
says
Fiorenzo Galli
, General Manager of the National Science & Technology Museum in
Milan
.
Edited by editorial staff
Avion Luxury Magazine
Text source and photo: © Pagani Automobili Press
Photo: Copyright © Pagani Automobili. All rights reserved.
AVION LUXURY MAGAZINE
in digital version
DESTINATIONS Aruba, un viaggio ai Caraibi. HOTELS Un Bvlgari Hotel a Roma. JETS La serie Phenom 300 di Embraer - La cabina Executive di Bombardier. CARS Bugatti Chiron Profilée -1000 Miglia Experience UAE.
YACHTS Grande 26M di Azimut - Nautica e benessere con Arcadia. WATCHES Planetarium Dunes of Mars Limited Edition.