22 December 2021
Maserati: a new "first of its kind" prototype for MC20
Beneath the Modena skies, the supercar plays with the clouds to remember the thrill of the convertible
An early prototype of the new MC20 convertible has exited the gates of the historic Modena plant. This time, Maserati has selected a new look for its camouflage, featuring a play of clouds; after all, it is a convertible.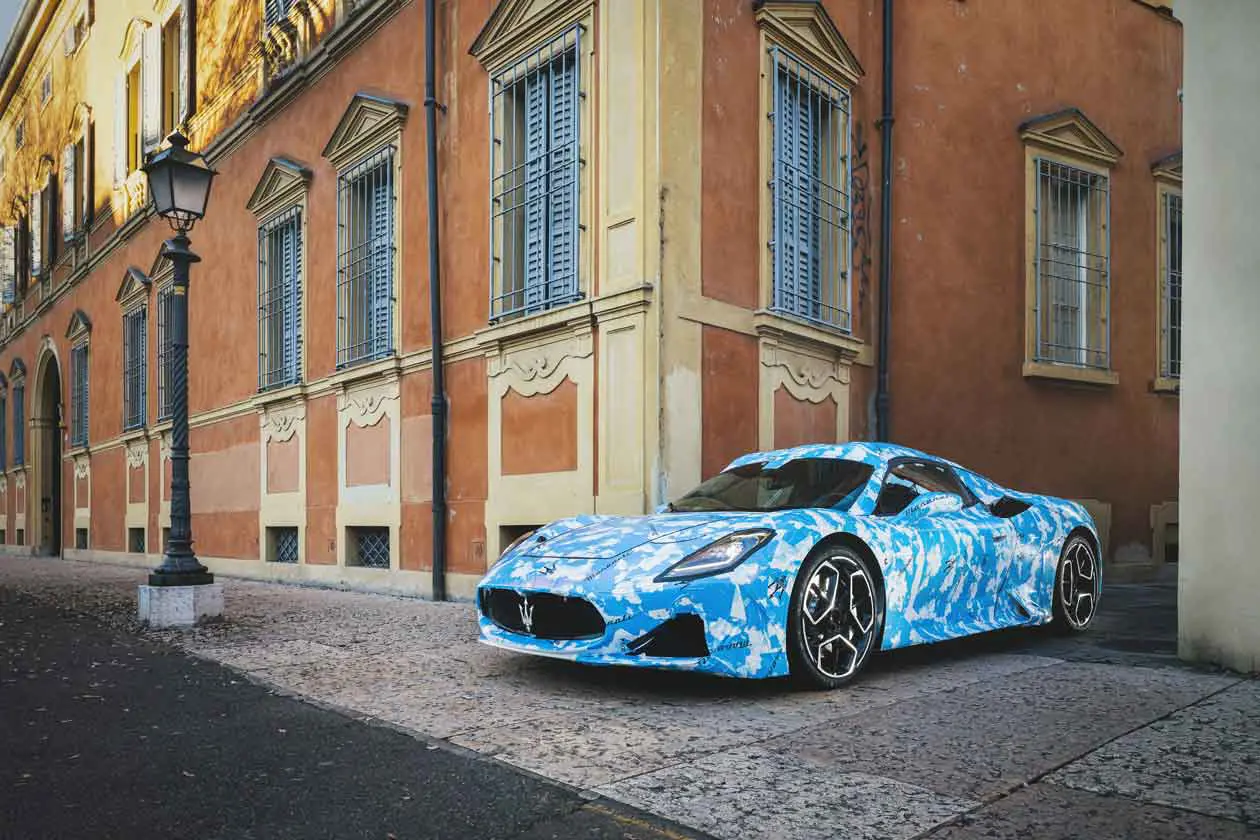 Early prototype of the new MC20 convertible. Photo: Copyright © Automobili Lamborghini S.p.A.
Come MC20 coupé, anche il nuovo modello è unico nel suo genere, audace sotto ogni aspetto e progettato per la perfezione. La scocca è interamente in fibra di carbonio e materiali compositi, identica per tutte le configurazioni previste: coupé, cabrio e la futura versione elettrica.
Like the MC20 coupé, the new model remains one of a kind, daring in every way and designed for perfection. The body is made of carbon fibre and composite materials in its entirety, an identical solution studied for all the configurations to come: coupé, convertible and, in the future, electric.
Maserati produces a complete range of unique cars with an amazing personality, immediately recognisable anywhere. With their style, technology and innately exclusive character, they delight the most discerning, demanding tastes and have always been a global automotive industry benchmark. A tradition of successful cars, each of them redefining what makes an Italian sports car in terms of design, performance, comfort, elegance and safety, currently available on more than seventy markets internationally.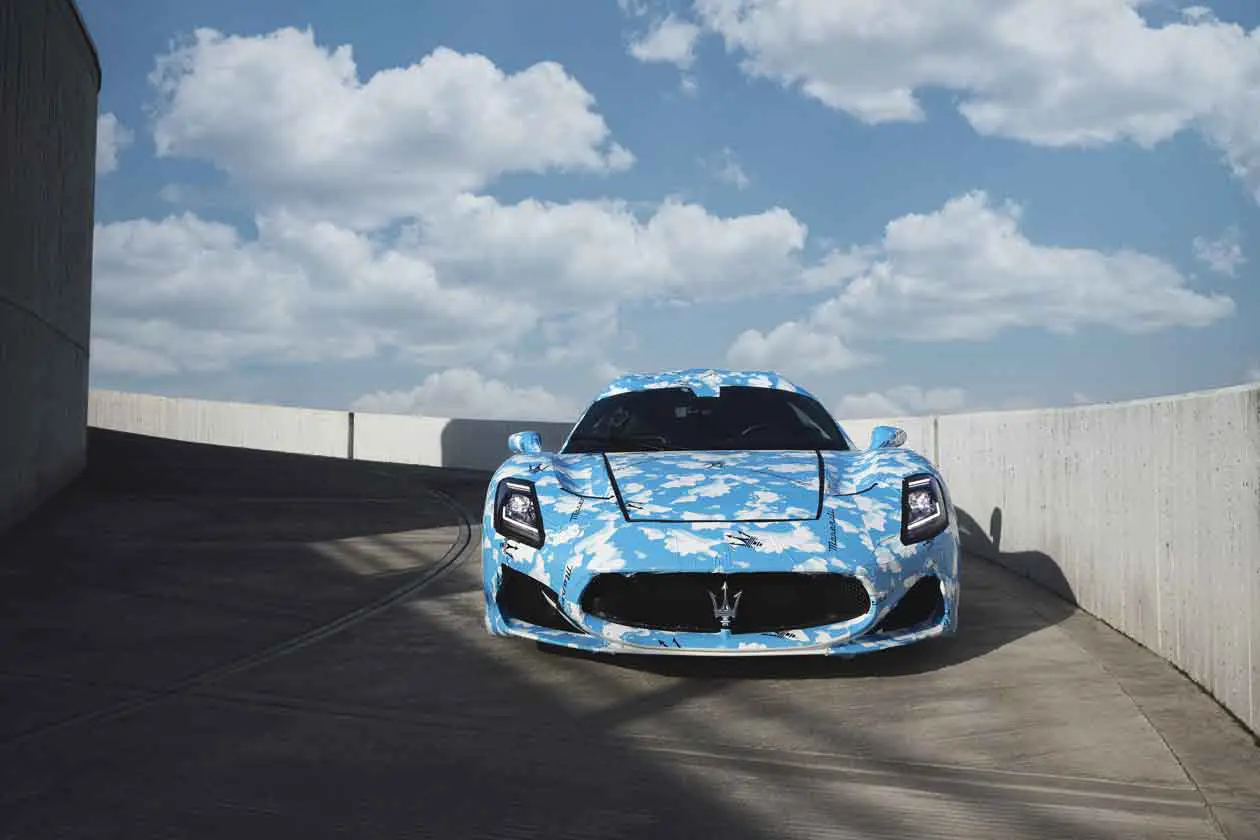 Early prototype of the new MC20 convertible. Photo: Copyright © Automobili Lamborghini S.p.A.
Ambassadors of this heritage are the Quattroporte flagship, the Ghibli sports sedan, and the Levante, the first made by Maserati SUV, all models denoted by use of the choicest materials and technical solutions of the utmost excellence. Ghibli and Levante are now also available in hybrid version and are the Trident Brand's first electrified cars.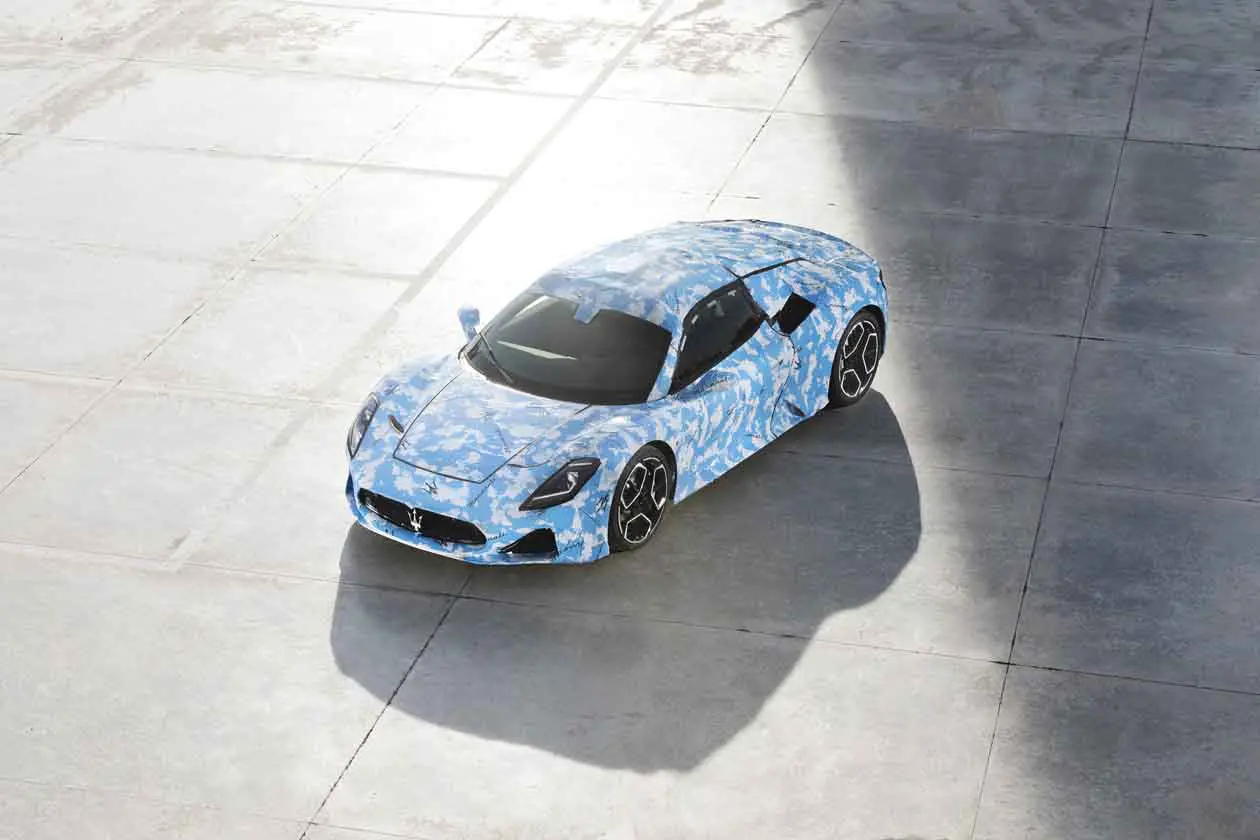 Early prototype of the new MC20 convertible. Photo: Copyright © Automobili Lamborghini S.p.A.
A complete range, including V6 and V8 petrol and 4 cylinder hybrid powerplants, with rear-wheel and four-wheel drive. The Trofeo Collection, comprising Ghibli, Quattroporte and Levante, equipped with the powerful 580 hp V8 engine, is the supreme expression of the Trident Brand's high-performing DNA. The top-of-the-range is the MC20 supercar, powered by the ground-breaking Nettuno V6 engine, incorporating F1-derived technologies now made available in the power unit of a standard production car for the first time.
Today, the Maserati range is produced at three plants: Ghibli and Quattroporte are built at Grugliasco (Turin) at the Avvocato Giovanni Agnelli Plant (AGAP), and Levante at the Mirafiori Plant in Turin. MC20 is produced in Modena, at the historic Viale Ciro Menotti plant.
AVION LUXURY MAGAZINE
in digital version
DESTINATIONS Aruba, un viaggio ai Caraibi. HOTELS Un Bvlgari Hotel a Roma. JETS La serie Phenom 300 di Embraer - La cabina Executive di Bombardier. CARS Bugatti Chiron Profilée -1000 Miglia Experience UAE.
YACHTS Grande 26M di Azimut - Nautica e benessere con Arcadia. WATCHES Planetarium Dunes of Mars Limited Edition.