18 March 2023
Ferrari Roma Spider
Unveiled the Ferrari Roma Spider, a 2+ spider equipped with an innovative soft top. Featuring special bespoke fabric in numerous tailored options, the soft top boasts acoustic comfort on a par with retractable hard tops and can be opened in just 13.5 seconds at speeds up to 60 km/h
The
Ferrari Roma Spider
, the latest model from the
Maranello
marque
, was presented to clients today at an exclusive event at the
El Badi Palace in Marrakesh
. This timelessly elegant, high-performance car is a contemporary take on the chic, pleasure-seeking
Italian lifestyle of the 1950s and 60s
. This
spider
carries over the proportions, volumes and specifications of the Ferrari Roma's hugely successful V8 2+ concept, but what makes it so striking is the adoption of a soft top, a solution making a welcome return to the Prancing Horse range on a front-engined car 54 years after the 1969 365 GTS4.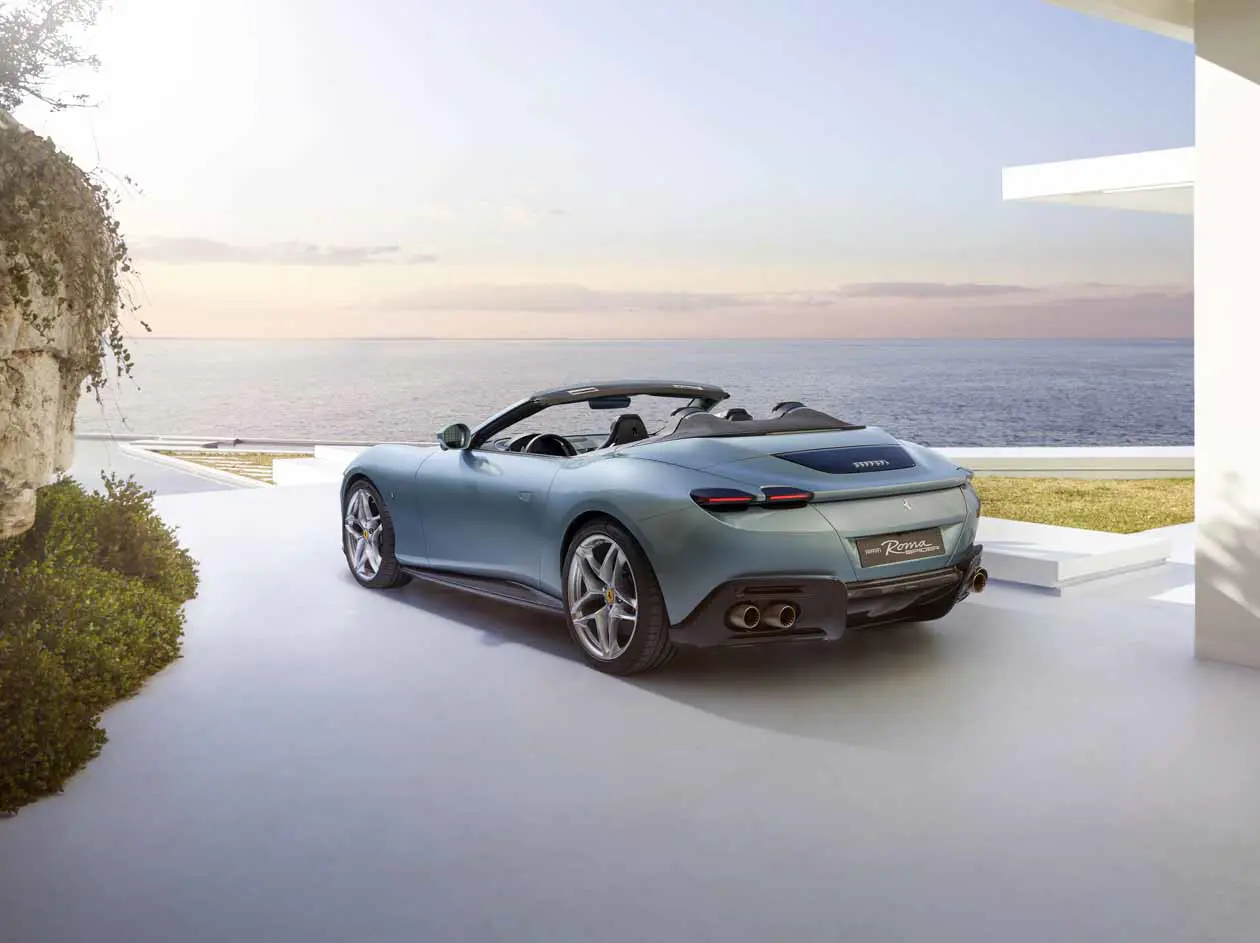 Ferrari Roma Spider Copyright © Ferrari
There's a novel and modern take on the soft-top design that underlines the Ferrari Roma Spider's exuberant character, with extensive personalisation options that include sophisticated, bespoke fabrics and contrasting stitching. On a functional level, the soft top deploys in just 13.5 seconds and can be actioned at up to 60 km/h. The fact that it is so compact also yields a larger boot and boosts the car's versatility. A new, patented wind deflector integrated into the backrest of the rear bench can be deployed by a button on the central tunnel, guaranteeing exceptional in-car occupant comfort without taking up any space in the car.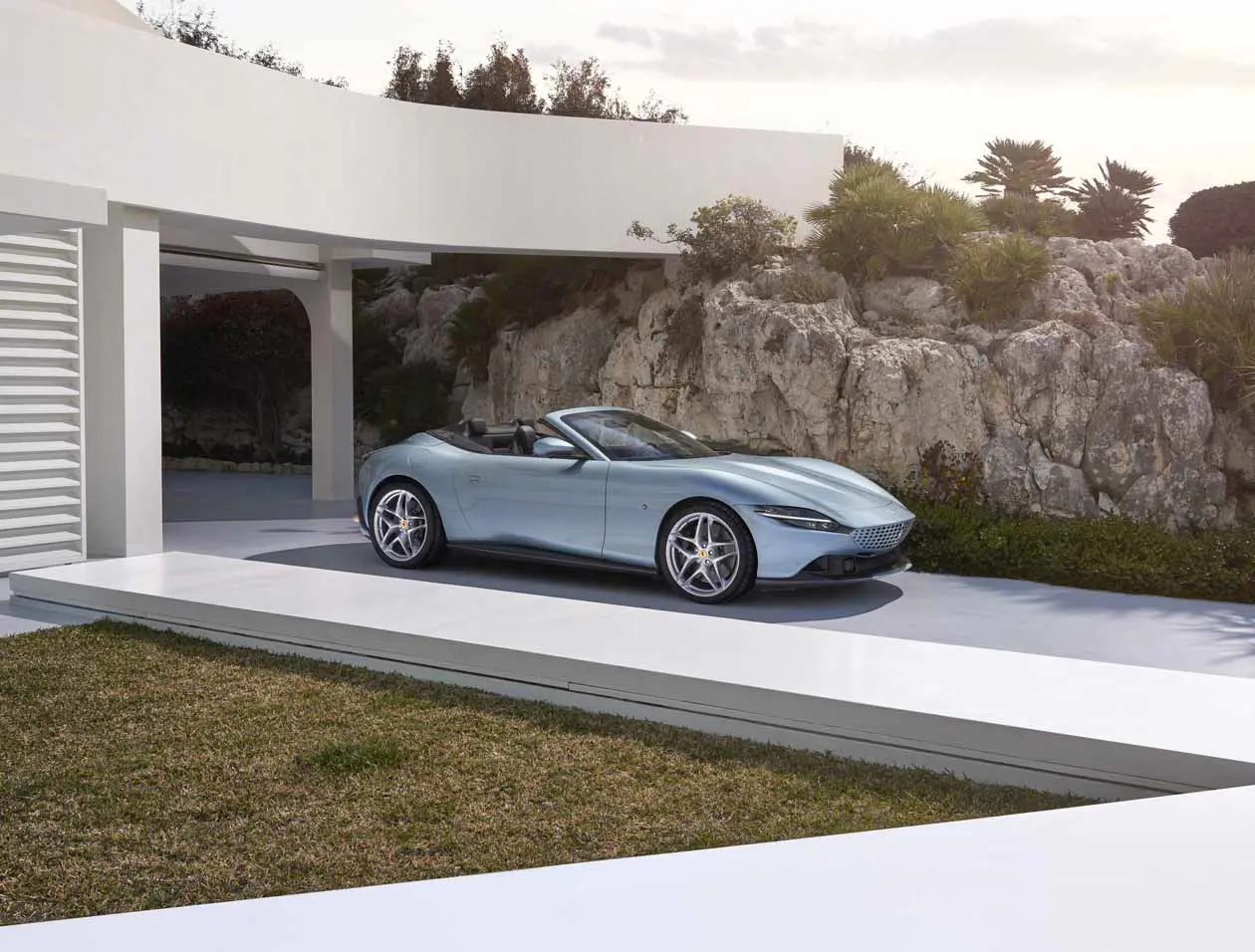 Ferrari Roma Spider Copyright © Ferrari
The Ferrari Roma Spider retains the Ferrari Roma's excellent dynamic characteristics: it boasts a best-in-class weight/power ratio thanks not only to its soft top, but also to its all-aluminium chassis and 620 cv V8 from the engine family that was heralded as the International Engine of the Year on four consecutive occasions. The engine is coupled with Ferrari's universally-acclaimed 8-speed DCT known for its incredibly fast shift times as well as excellent standards of comfort and mechanical efficiency.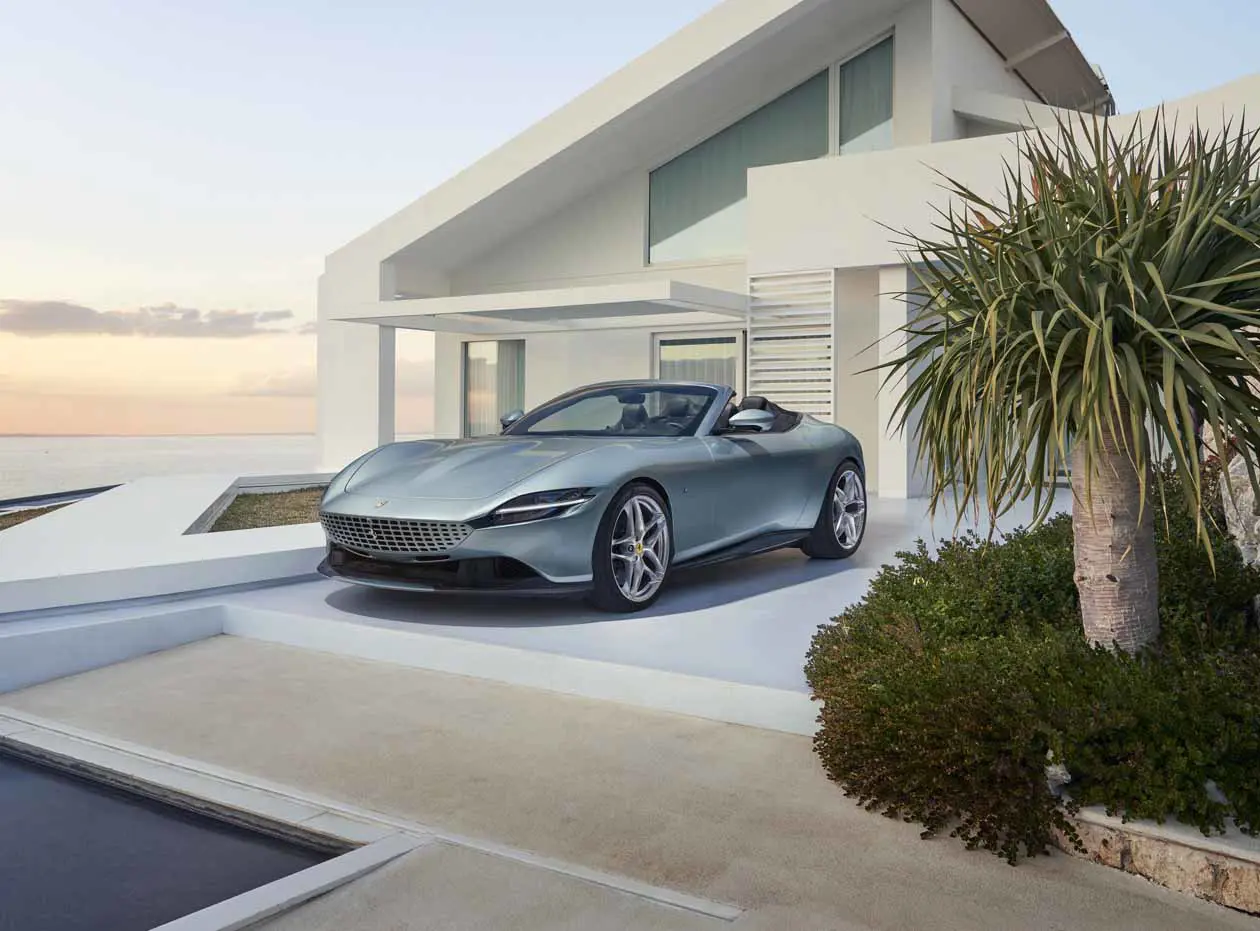 Ferrari Roma Spider Copyright © Ferrari
The Ferrari Roma Spider is not just rewardingly easy to drive, it is also extremely dynamic and responsive: this makes it the perfect companion on out-of-town weekends and longer journeys alike. Always, of course, with the exhilarating Ferrari V8 soundtrack playing in the background. A number of features are designed to make this car superbly versatile, including a category-topping boot size which includes a hatch via the rear seat backrests to allow larger items to be carried, and standard wireless connectivity by Android Auto® and Apple CarPlay® Wi-Fi. Not forgetting, of course, 18-way-adjustable heated ergonomic seats that are also available with an optional neck warmer for colder days.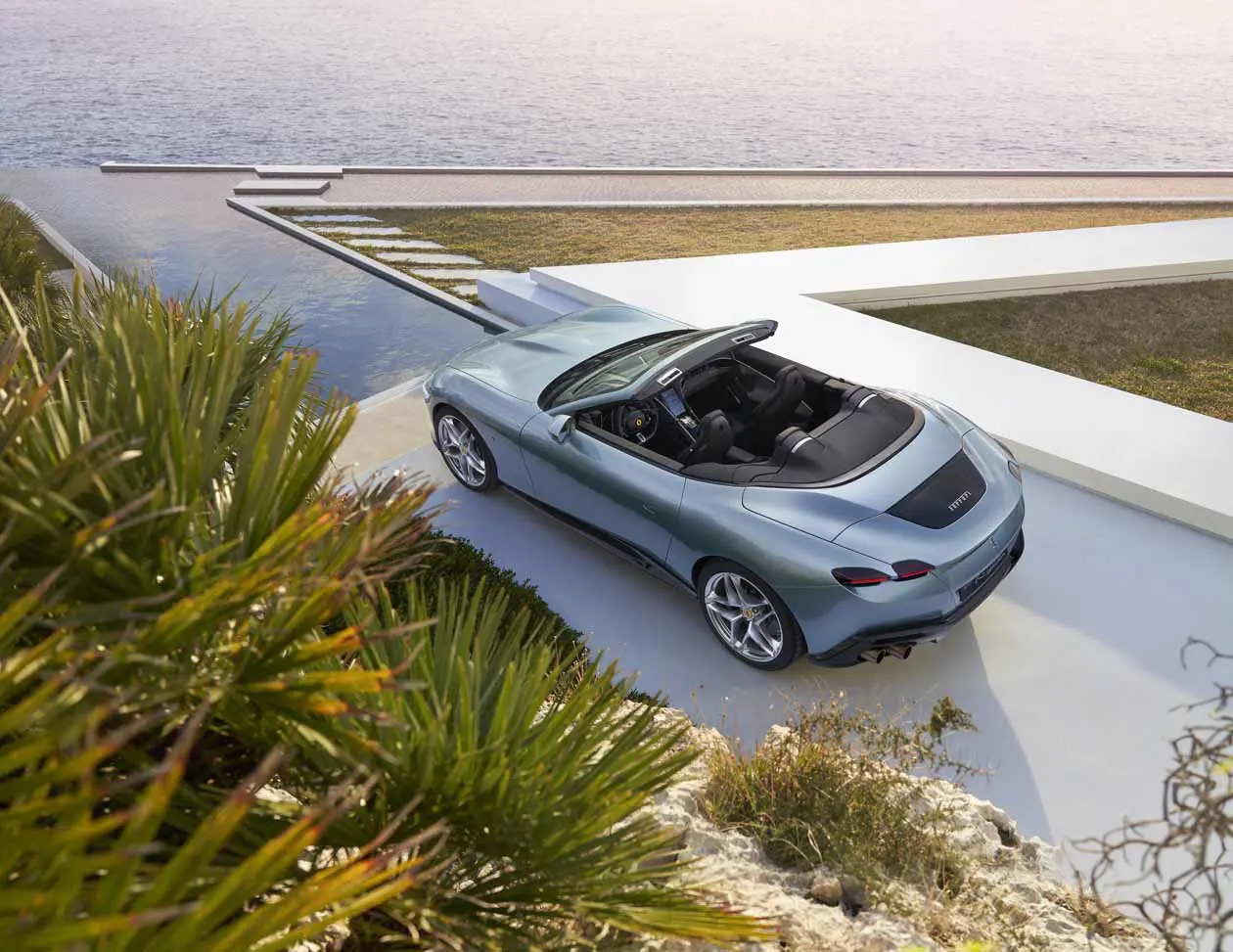 Ferrari Roma Spider Copyright © Ferrari
Designed by the Ferrari Styling Centre headed by Flavio Manzoni, the Ferrari Roma Spider aims to move the "La Nuova Dolce Vita" concept beyond city limits for elegant, carefree driving 'en plein air'. This 2+ spider boasts a sophisticated fabric soft top, which is designed not just to maintain, but to enhance the flawless proportions of the coupé on which it is based without modifying that car's elegantly flowing silhouette.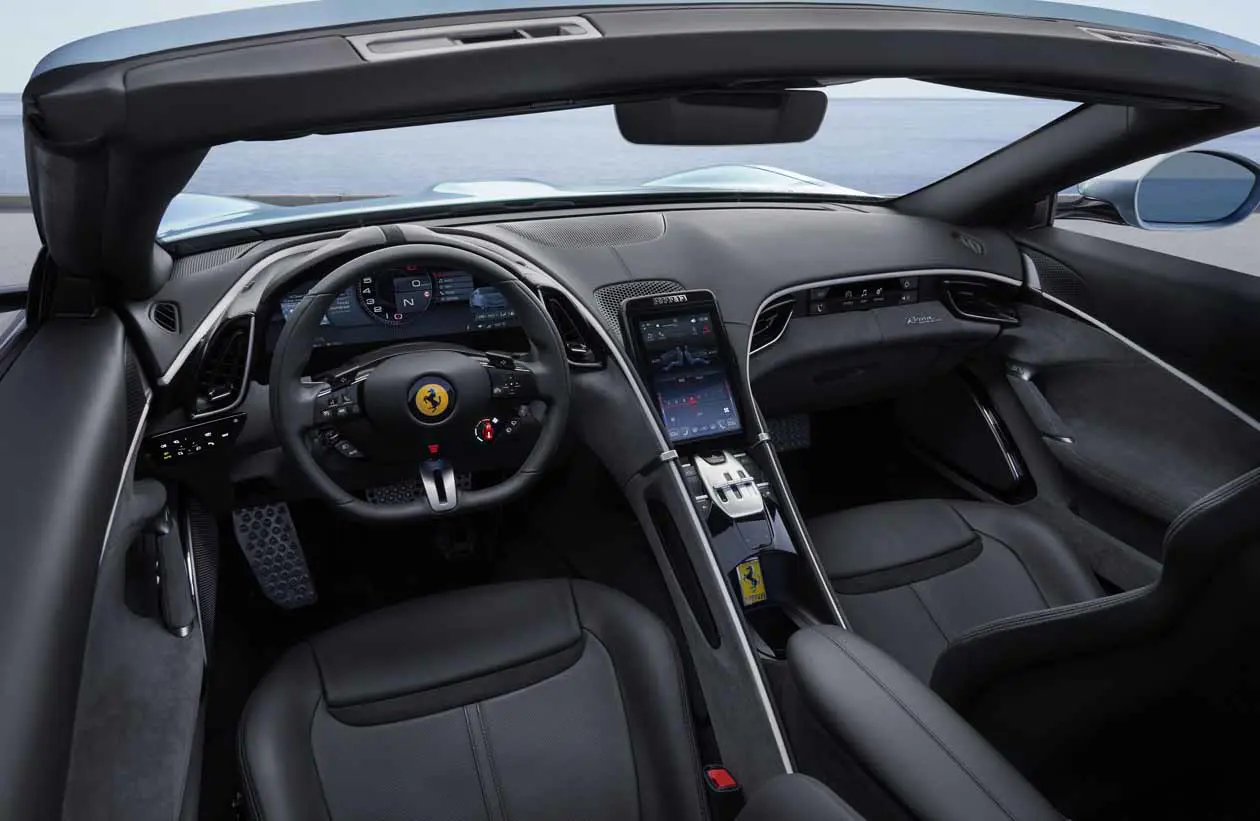 Ferrari Roma Spider Copyright © Ferrari
The stylistic approach taken for the Ferrari Roma Spider's exterior centres around a clean design and absolute symbiosis between its various elements. Its harmonious proportions and pure, elegant volumes are very much in line with Ferrari's front-engined GT tradition. That said, the designers have created a modern take on those classic proportions, giving the car a sophisticated, contemporary stylishness.
Ferrari Roma Spider Copyright © Ferrari
For the Ferrari Roma Spider's cabin, the Ferrari Styling Centre designers took the same approach to volumes and forms introduced on the Ferrari Roma. Two separate spaces, one each for driver and passenger, were created in an evolution of the dual cockpit concept, which has its roots deep in the marque's history with cars from the 1970s. The innovative look of this dual cockpit was achieved by extending the philosophy applied to the dash to the entire cabin. Hence, the vision of two modules that wrap around driver and passenger and that extend and integrate with the two rear seats.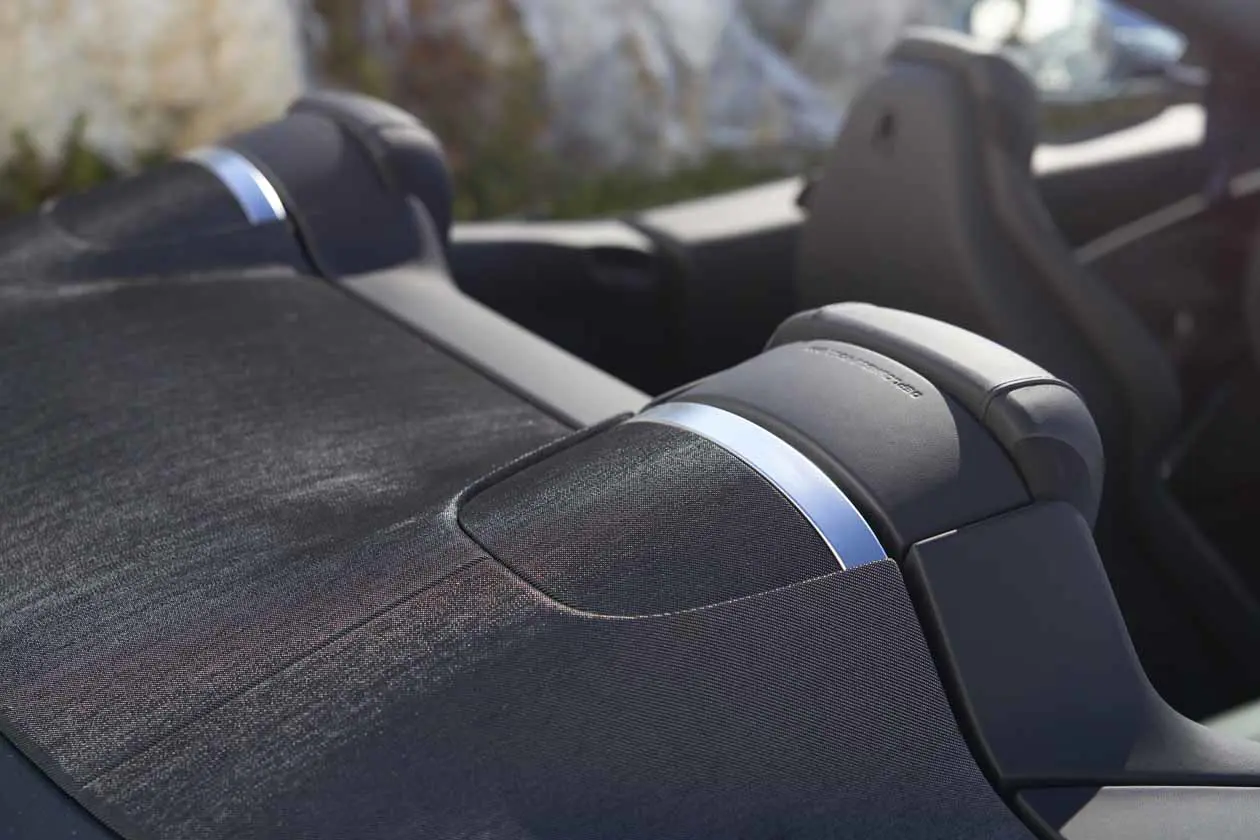 Ferrari Roma Spider Copyright © Ferrari
The Ferrari Roma Spider is powered by an engine belonging to the V8 turbo family named "International Engine of the Year" for four consecutive years and also voted "Best Engine of the Last 20 Years" in 2018. The 3,855 cc power unit can punch out 620 cv at 7,500 rpm, the equivalent of 161 cv/l, which it combines with the flexibility of low-end pick-up, thanks to 80% of the torque being available at just 1900 rpm.
AVION LUXURY MAGAZINE
in digital version
DESTINATIONS Aruba, un viaggio ai Caraibi. HOTELS Un Bvlgari Hotel a Roma. JETS La serie Phenom 300 di Embraer - La cabina Executive di Bombardier. CARS Bugatti Chiron Profilée -1000 Miglia Experience UAE.
YACHTS Grande 26M di Azimut - Nautica e benessere con Arcadia. WATCHES Planetarium Dunes of Mars Limited Edition.