The most famous Unesco archaeological heritage site in the world
Once in
Naples
, a visit to the
excavations at Pompeii
is not to be missed.
Pompeii
has preserved much of its urban structure, as well as the architectural and artistic elements of two thousand years ago when, in 79 AD, the city was buried under volcanic ash from
Mount Vesuvius
.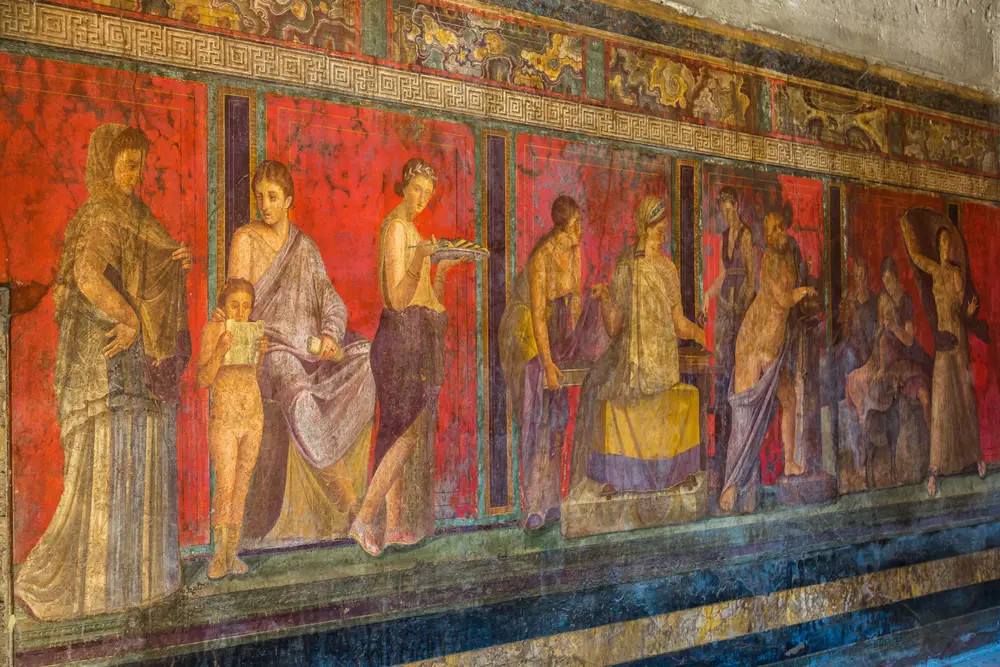 Various tours are on offer at the Archaeological Site of Pompeii and, depending on your interests, these can be chosen from: the daily life of a Roman town, the architecture, the artworks and the urban structure, as well as nature walks along the outer walls which provide a fascinating picture of the ancient city. A complete visit requires several days but, depending on the time you have available, tours of one hour, half a day or a full day are available. Don't miss a visit to the interesting site of Herculaneum.
Text by Alisè Vitri
Video: www.pompeiisites.org
Copyright © Sisterscom.com
Video: Copyright © www.pompeiisites.org
www.pompeiisites.org
www.pompeiturismo.it
Where to sleep in Pompeii
Pompeii is a welcoming city and offers different possibilities for accommodation.
To find the ideal hotel and the best offers you can do a search for the stars but also for districts or landmarks.
LANDMARKS
Hotels in tourist areas
WHERE TO GO IN POMPEII
Excursions in Pompeii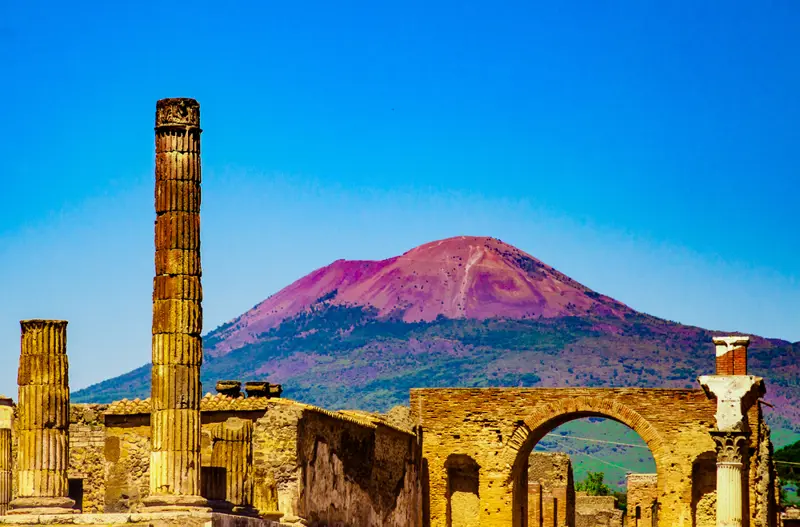 POMPEII AND VESUVIUS
One day excursion from Naples to visit the Vesuvius and Pompeii, the Roman city destroyed by a volcanic eruption in 79 AD.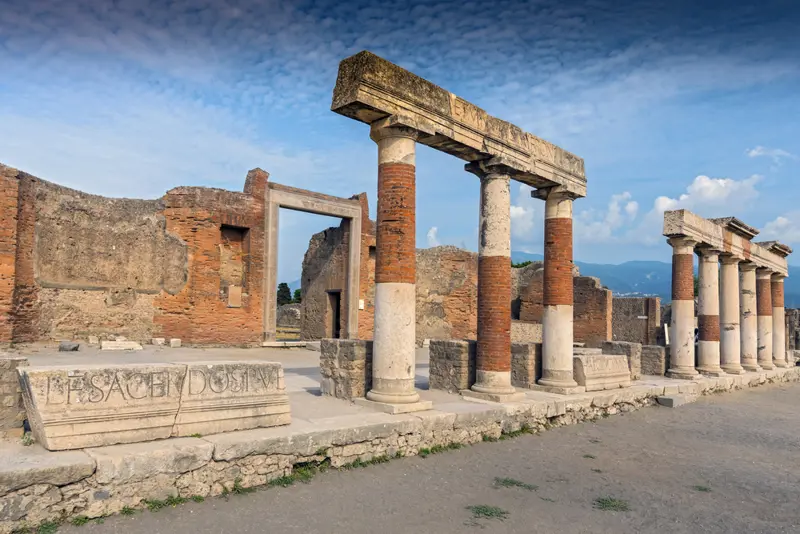 POMPEII WITH ARCHAEOLOGIST
A visit to the ruins of Pompeii with a private tour and an archaeologist guide to discover houses, shops and public buildings of the ancient Romans.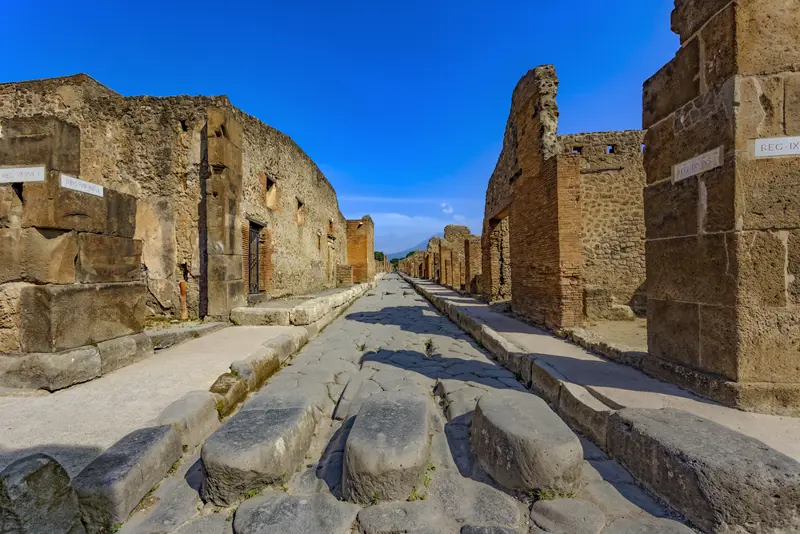 POMPEII WITH PRIVATE GUIDE
Is possible to visit Pompeii with a 2-hour tour of the most famous archaeological site in Italy and with a private guide. Skip the line.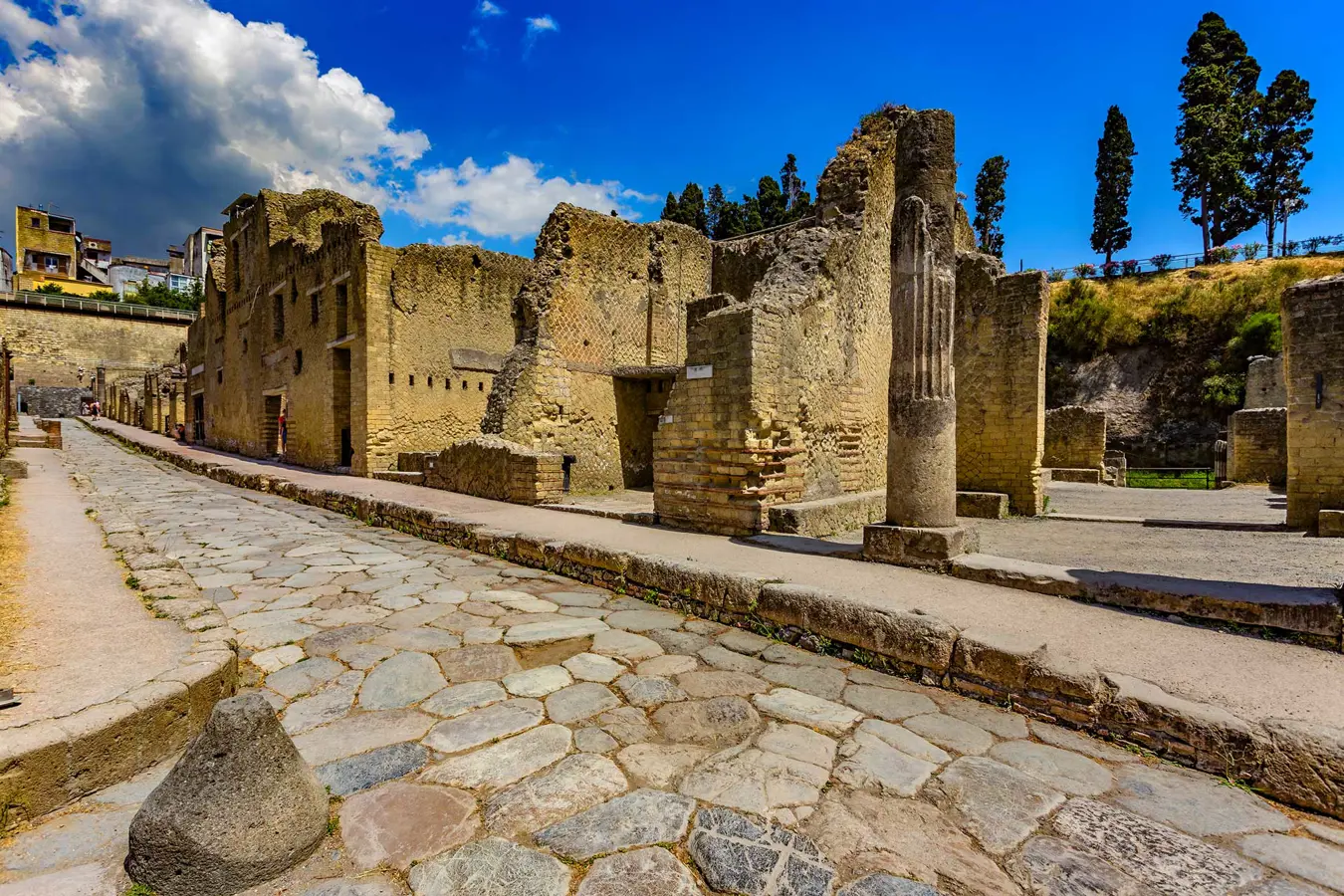 Herculaneum. Foto: Copyright © Sisterscom.com /
Shutterstock
POMPEII AND HERCULANEUM
Full day tour to the
World Heritage Sites
of
Herculaneum
and
Pompeii
. Departure from the hotel of
Naples
by bus with tour guide. Visit of Pompeii with a tour guide while in Herculaneum the visit is free.
Tour to Pompeii and Herculaneum from Naples
.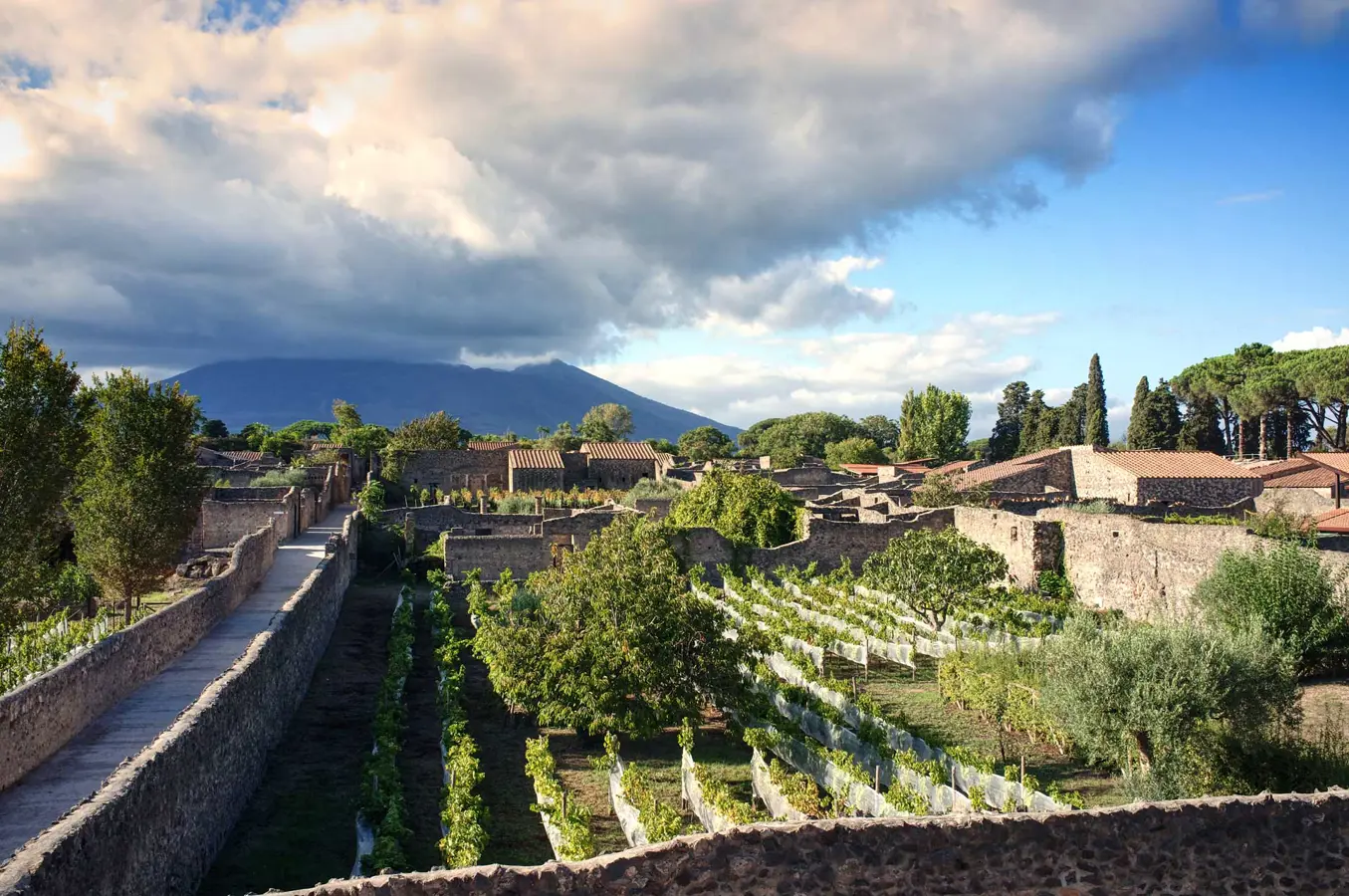 Vineyards of Pompeii. Foto: Copyright © Sisterscom.com /
Shutterstock
POMPEII AND ITS VINEYARDS
Guided visit to the
Pompeii ruins
of the
vineyards
on the slopes of
Mount Vesuvius
. Tasting of
Sorrentino wines
, with Mediterranean lunch, served with wines from the region, such as
Falanghina
,
Lacryma Christi
or
Aglianico
.
Tour of Pompeii and its vineyards from Naples
.
Discover all tours
You might be interested in
Destinations found in the vicinity
AVION TOURISM MAGAZINE
in digital version
Italian's art cities. On this issue we recommend you: Venice, Bergamo, Milan, Turin, Florence, Pisa, Rome, Naples, Palermo and Catania. Discover the destinations directly on the website of the magazine.