Sandefjord Lufthavn AS owns and operates the
Torp Sandefjord airport
under license from the Norwegian Ministry of Transport and Communication. Torp Sandefjord Airport is located about 110 km southwest of
Oslo
, and 10 km from the town of
Sandefjord
in the
Vestfold region
.
INFORMATION
Management company:
Sandefjord Lufthavn AS
Address:
Torpveien 130 - 3241 Sandefjord - Norway
Telephone no.
: +47 33 42 70 00
Website:
www.torp.no
TECHNICAL DATA
IATA Code: TRF
ICAO Code: ENTO
Country code: NO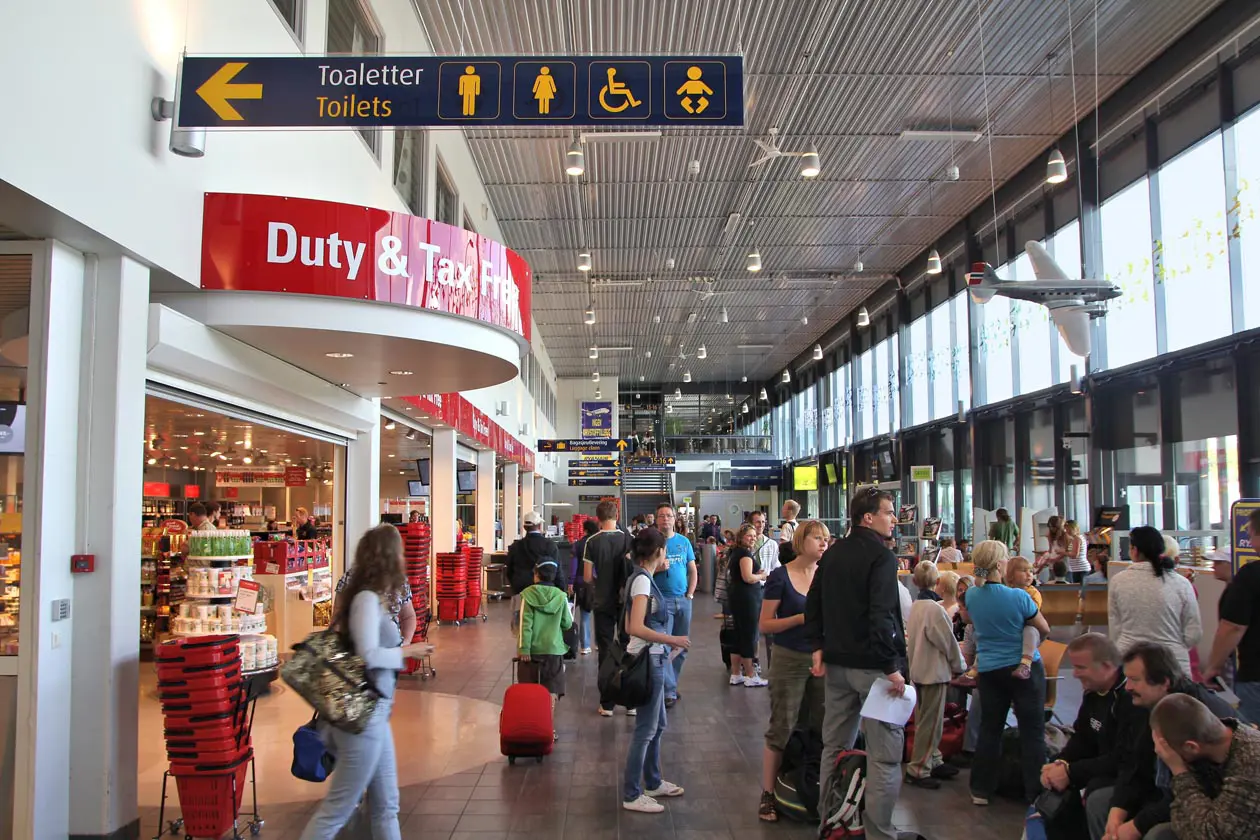 Oslo Airport. Editorial use photo: Copyright © Sisterscom.com / tupungato / Depositphotos
Transport to/from the Oslo airport
Train
Take the intercity train from Torp Sandefjord Lufthavn towards Oslo-Lillehammer on arrival. The train stops at Torp station. Passengers arriving by railway are then transported by shuttle bus to the airport (approx. 4 minutes). The bus service runs in connection with the train and is included in the price. The service is operated by NSB.
The train takes approx. 1 hour and 45 minutes. The departure of the shuttle from Torp airport to Torp station is 8 minutes before the departure of the train to Oslo.
Bus
Bus service to/from Oslo Torp airport for the city of Oslo and vice versa. Service operated by Torp-Ekspressen.
Arrival and departure from the Oslo Bus Terminal. Journey time: about 2 hours.
Torp-ekspressen connects Torp with Oslo with the following stops: Oslo Bussterminal - Sjølyst - Lysaker - Høvik - Asker - Drammen - Torp.
Car
Through the route E18, to/from Oslo Torp Airport from the city of Oslo, 110 Km in about 1:20 minutes.
Taxi
Taxi service is available at the airport, every day. Distances betwin Torp and the nearest cities: Sandefjord, about 10 minutes. Oslo City, about 1:20 minutes.

Car hire
The following car rental companies are located at Oslo Torp Airport: Avis, Budget, Sixt, Hetz, Europcar.
Destinations found in the vicinity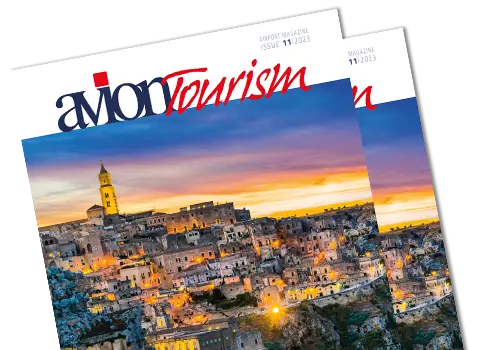 AVION TOURISM MAGAZINE
in digital version
On this issue: The World Heritage Sites of Basilicata and Puglia.