31 January 2023
The first issue of Avion Tourism Magazine
Published 20 years ago to inform and entertain passengers before and during their flight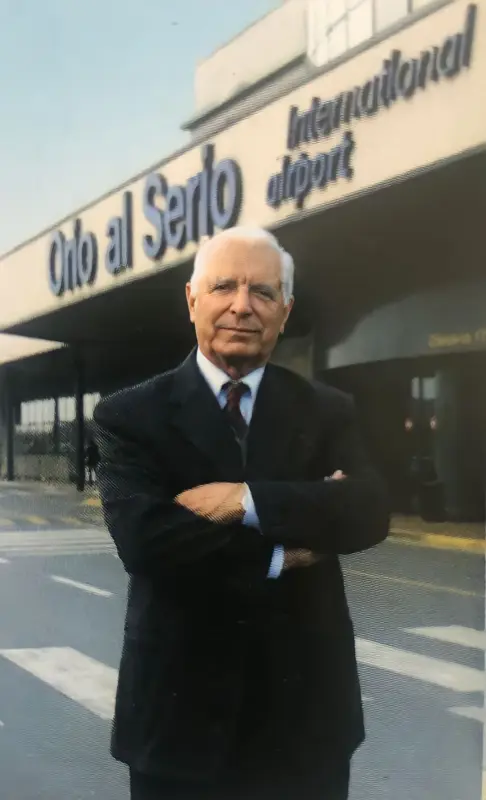 An easily accessible airport that offers a full range of services to render travel as effortless as possible.
An operative and informative system that offers professionalism, competence and precision to crews, airlines and passengers.
Avant-garde instrumentation to guarantee the utmost safety on the runway and in flight.
We have chosen to combine these features, which we trust can be fully enjoyed by all those choosing to use Orio al Serio airport, with our official magazine.
It is an additional service, which we present as a form of welcome, in the hope that the contents accompany travellers during their time both before and during their flights, as well as providing an opportunity to find out more about our airport and the benefits it offers, as well as the city of Bergamo and the surrounding area.
Ilario Testa
President of Sacbo
Avion Tourism Magazine N1/2003
These words by the President
Ilario Testa
opened the first issue of
Avion Tourism Magazine
, dedicated to
Milan Bergamo Airport
, which was published in a bi-monthly printed format on 31 January by the first managing director
Eugenio Sorrentino
.
In the column dedicated to the airport, the editorial team wrote: "In 2002, the airport saw an overall record in traffic, with a positive trend that has developed constantly over the course of the year. The number of passengers in transit (1,252,523) was higher than the figure recorded in 2000, which stood at 1,241,000."
In 2022, Milan Bergamo Airport exceeded 13 million passengers, marking a more than tenfold increase over the last 20 years and demonstrating the effective appreciation for all the services offered, which was the wish expressed through the words of the President Ilario Testa who, with his extraordinary managerial skills, laid the solid foundations on which the airport's development was based.
Now, as was the case at the time, Avion Tourism Magazine welcomes passengers to the airport and entertains them both before and during their flight, with the difference being that the magazine is no longer printed, but rather - in line with the latest trends in technology and sustainability - has evolved into a free press digital HTML publication that can be easily read on all devices.
Furthermore, thanks to the new
Avion Tourism Magazine web app
, passengers at
Milan Bergamo Airport
can also read the new issue of the digital magazine, which was published at the end of March 2023, on flights operated by all the
airlines
to and from the airport without an internet connection, in
offline mode
.
Edited by editorial staff, Avion Tourism Magazine
Visual: photo Copyright © Sacbo Spa
Photo: Copyright © Avion Tourism Magazine and Sacbo Spa
---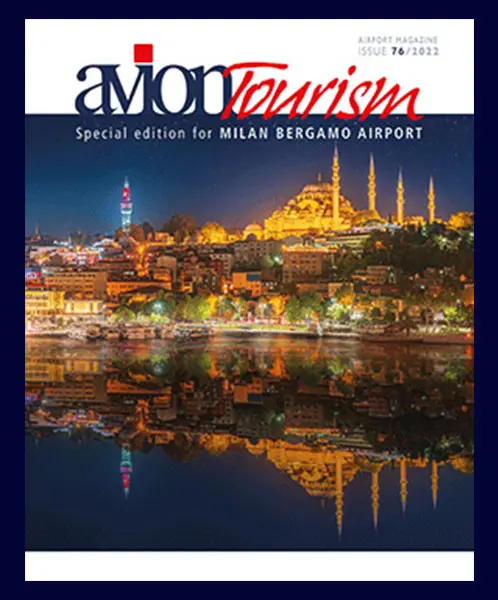 AVION TOURISM #76
Special Edition for Milan Bergamo Airport
In this issue: Düsseldorf, Funchal, Istanbul, Lisbon, London, Paris, Rome,
Rotterdam, Sharjah and Bergamo and Brescia capitals of culture 2023.
Milan Bergamo Airport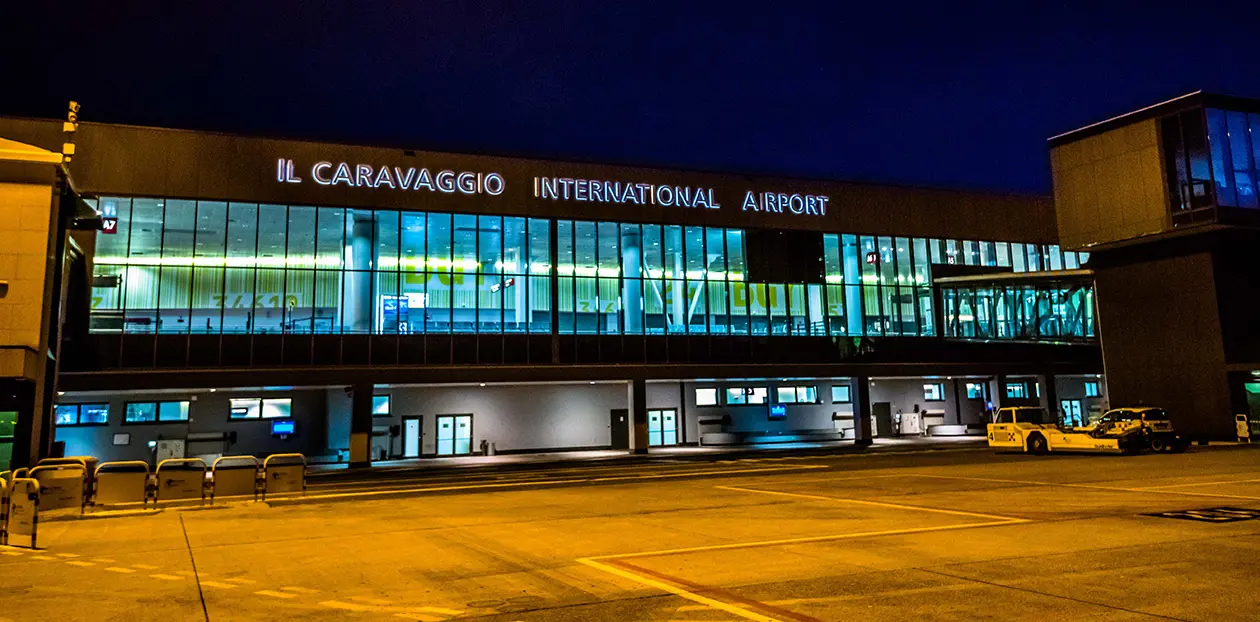 Milan Bergamo Airport. Photo: Copyright © Sacbo Spa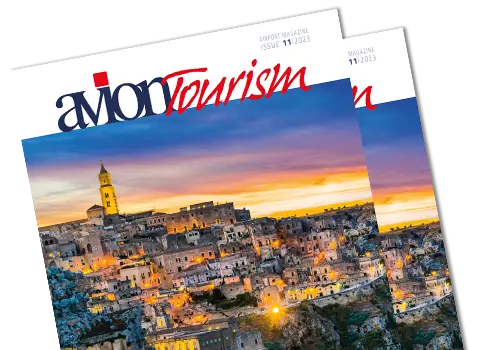 AVION TOURISM MAGAZINE
in digital version
On this issue: The World Heritage Sites of Basilicata and Puglia.