01 August 2023
Avion Tourism Magazine N11
On this issue: The World Heritage sites of Basilicata and Puglia
The new issue of Avion Tourism Magazine takes you on a journey to discover the UNESCO World Heritage Sites of Basilicata and Puglia, renowned regions in Southern Italy that narrate a rich history, safeguarding invaluable heritage, and offering unforgettable and extraordinary experiences.
Basilicata and Puglia are also connected by various cultural aspects and traditions that make them particularly akin. Among these, the Mediterranean diet, transhumance, and falconry stand out, recognized as UNESCO Intangible Cultural Heritage.
Completing the issue are details on how to reach individual locations by air, with information about nearby airports served by major airlines operating regular flights. There are also suggestions for tours and excursions that allow for an unusual and captivating exploration of the visited places.
New in 2023
Thanks to
Avion Tourism Magazine's new Web App
, you can read all the issues of the
digital magazines
both
online
and
offline
by accessing the
Magazine
page on the website. This gives you the opportunity to read them
anywhere, even on board any airline
(even
without onboard Wi-Fi
).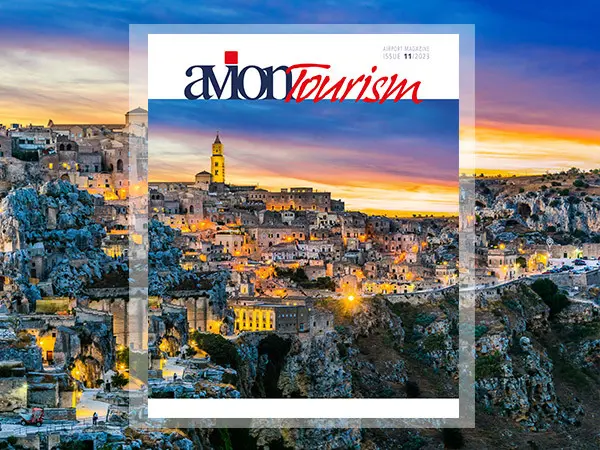 AVION TOURISM MAGAZINE #11
On this issue:
The World Heritage sites of Basilicata and Puglia.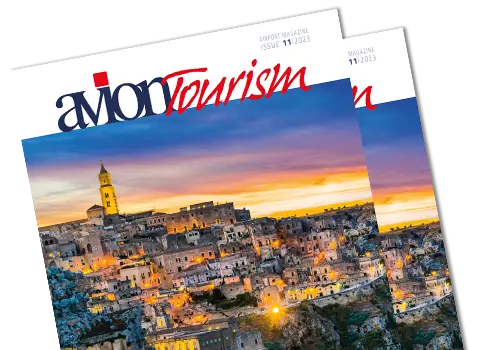 AVION TOURISM MAGAZINE
in digital version
On this issue: The World Heritage Sites of Basilicata and Puglia.