09 July 2019
Free itinerary in London
Interesting things to see and do completely free in the city
London
is an absolutely accessible city even if you have a
limited budget
. In London there are hundreds of interesting things to see and do that are completely
free
and
not to be missed
when you arrive in the city. The ideal is to have at least
3 or 4 days
to devote to each experience with the right attention. Here you will find a selection of
free accesses to museums, galleries, tourist attractions
but also recitals, street theater, samba classes and public parks for sporting. In addition there are also shops and low-cost locations where you can stop for lunch or dinner.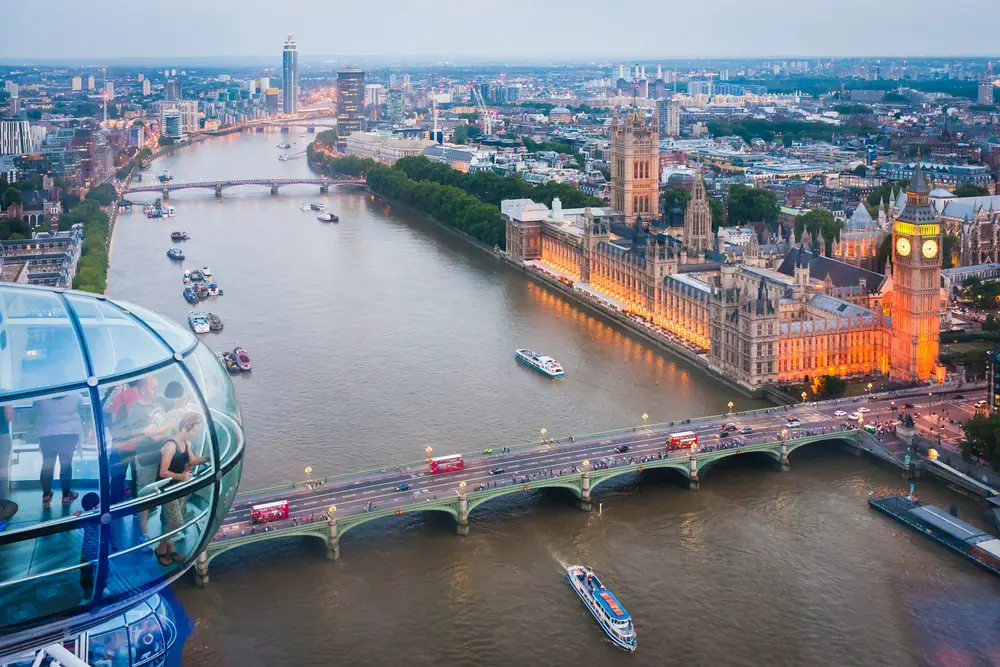 Museums and Galleries with free access
British Museum
Great Russell St, City of London, WC1B 3DG (Russel Square underground) The famous
British Museum
was founded in 1753 by an act of the Parliament, from the
collections of Sir Hans Sloane
. The museum is one of the largest in the world and exhibits works of art from prehistory to modern times, with collections from all over the world. Highlights include the
Rosetta Stone
,
Parthenon sculptures
and
mummies from Ancient Egypt
. The museum offers a program of special exhibitions and daily tours and conferences.
Admission is free
but special exhibitions require tickets.
Info:
www.britishmuseum.org
Museum of London
150 London Wall, EC2Y 5HN (Barbican / St Paul's underground)
Entering the
London Museum
means ensuring an
unforgettable journey
into the turbulent
past of the capital
. Here we discover prehistoric
London
, how the city changed under the Romans and the Saxons, the wonderful medieval London and the tumultuous years in which London was devastated by civil wars, pestilences and fires. Then the
Galleries of Modern London
, where you can stroll through the streets of
Victorian London
, take a stroll in recreated pleasure gardens and admire the magnificent
Lord Mayor's Coach
.
Admission is free
. Info:
www.museumoflondon.org.uk
Bank of England Museum
Bartholomew Lane, EC2R 8AH (Bank underground)
Housed inside the
Bank of England
, the
Bank of England Museum
traces the
history of the Bank
from its foundation with the Royal Charter in 1694 to its present role as the nation's central bank. There are
gold bars
dating back to antiquity up to modern times,
coins
and a unique collection of
banknotes
, as well as the pikes and muskets used to defend the Bank, the Roman pottery and mosaics discovered when it was rebuilt in 1930 and related documents to famous clients like Horatio Nelson, George Washington and the Duchess of Marlborough.
Admission is free
. Info:
www.bankofengland.co.uk
Tate Britain
Millbank, Londra SW1P 4RG (Pimlico underground)
Tate Britain
holds the largest
collection of British art
in the world. The gallery shows the work of the last five centuries, including
British contemporary art
, in a series of exhibitions. Tate's collection includes masterpieces by
British artists
such as
Hogarth, Gainsborough, Constable, Millais, Burne-Jones, Whistler, Sargent, Sickert, Hepworth
and
Bacon
. The extraordinary work of
JMW Turner
is visible in the
Clore gallery
. Furthermore you can also spend an
evening at Tate Britain
(open until 10pm every Friday).
Admission is free
. Info:
www.tate.org.uk
V & A Museum
Cromwell Road, SW7 2RL (South Kensington underground)
The
Victoria and Albert Museum
is one of the largest
art and design museums
in the world and represents over 3000 years of human creativity. Highlights include medieval Renaissance galleries containing some of the greatest surviving treasures of the period, the extraordinary
William and Judith Bollinger Jewelery Gallery
and the splendid
British Galleries
, which illustrate
Britain's history
through the nation's art and design . In addition to its exceptional free permanent collection, the V&A offers an internationally acclaimed temporary exhibition program and an extensive calendar of events.
Admission is free
. Info:
www.vam.ac.uk
National Army Museum
Royal Hospital Road, Chelsea SW3 4HT (Sloane Square underground)
Britain's past
has shaped the present and the future. Here you will see the impact the Army has had on the
history of Great Britain
, Europe and the world. In addition to four gallery exhibitions, there is a program of events that offers a series of temporary exhibitions and activities for children.
Admission is free
. Info:
www.nam.ac.uk
Saatchi Gallery
Duke of Yorks's Building, Kings Road SW3 4SQ (South Kensington / Sloane Square underground)
The
Saatchi Gallery
was founded by Charles Saatchi in 1985. It is famous for its controversial
contemporary works of art
and for the exhibitions of works by relatively
unknown artists
. In 1992 he held the concerts of the
Young British Artists
, where
Damien Hirst
and
Tracey Emin
became famous. His current site is at the headquarters of the
Duke of York
, since 2008.
Admission is free
. Info:
www.saatchi-gallery.co.uk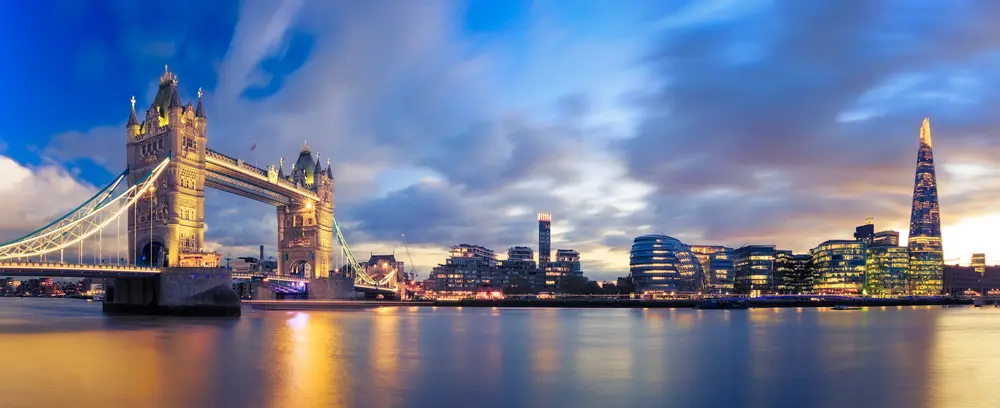 Tourist attractions not to be missed
London Wall
Fenchurch Street, Tower Bridge EC3N 4DJ
In
London
there is a testimony of the
Roman wall
that was once part of the eastern defenses of the
Roman Londinium
. The wall was built in 200 AD and defined the shape and size of London for over a millennium. Info:
www.english-heritage.org.uk
Ceremony of the Keys for free at the Tower of London
Tower Hill, EC3N 4AB (Tower Hill underground)
You can see the
Free Key Ceremony at the Tower of London
. The ancient 700-year ceremony of the blockade of the main gate of the Tower of London is performed every evening by the Chief Guardian of the Tower, accompanied by guards. Passes are essential and must be obtained in advance upon written request. You must indicate name, date of request and alternative dates, number of people and attach an envelope with stamps and stamped. Info:
www.hrp.org.uk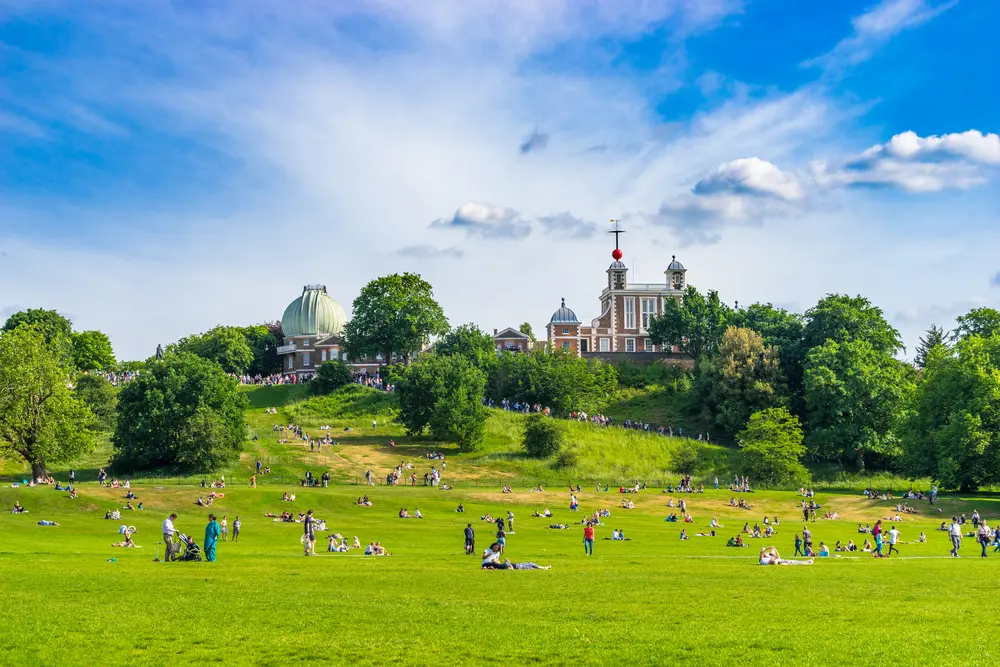 Parks and sports activities
Richmond Park
Richmond, TW10 5HS (Richmond underground/rail)
Richmond Park
,
London's largest Royal Park
(1,000 / 2,500 hectares) which houses 650
deer
, is all to be explored. The landscape of hills and woods set among secular trees, with plants, animals and butterflies, offers a quiet breath to visitors. The park boasts playgrounds at the gates of
Kingston
and
Petersham
and two
golf courses
near
Roehampton Gate
. It is possible to
fish in Pen Ponds
, go to the riding tracks or indulge in the cycle path. Also worth visiting is the Isabella plantation which is an organic woodland garden. To eat, you can choose Pembroke Lodge, a Georgian villa with spectacular views and seating in the garden, or
Roehampton Café
or the refreshment stalls located in the main parking lots. Info:
www.royalparks.gov.uk
Hyde Park and Speaker's Corner
(Hyde Park Corner underground)
Hyde Park and Speaker's Corner
to explore every Sunday.
Hyde Park
is one of the largest city parks in the world. It comprises 142 hectares (350 acres) and over 4,000 trees, a
large lake
, a lawn and ornamental gardens. You can do swimming, rowing, cycling and skating. There are fields for team games, tennis courts, riding tracks and a spectacular playground for children. The park has two
lakeside restaurants
that serve everything from a three-course meal to a cup of coffee. The park is home to many special buildings and monuments, such as the
Serpentine Bridge
, the
Joy of Life fountain
, the famous
Archiles statue
and the
Diana Memorial Fountain
. If you go on a Sunday, don't miss Speaker's Corner to listen to London speakers who share their opinions with the world. Info:
www.royalparks.gov.uk
Recital, street theater, samba course
Free recital at the Royal Opera House (Mondays)
Covent Garden, Londra, WC2E 9DD (Covent Garden underground)
The popular series of
free Monday lunchtime recitals
continues. Be sure to call in advance. Members of the
Orchestra of the Royal Opera House
,
Royal Opera Chorus
and the
Jette Parker Young Artists Program
presented a range of song recitals and chamber music. There are several recitals each month. Info:
www.roh.org.uk/recitals
Street theatre in Covent Garden
Street theater
, food and music at
Covent Garden
. The central
square of Covent Garden
is a thriving coffee culture and is animated by extravagant entertainers and fun events all day, every day.Info:
www.coventgardenlondonuk.com
Free samba class at Guanabara
Parker Street, WC2B 5PW (Holborn underground)
You can take a
free samba course at Guanabara
. At the
Brazilian bar Guanabara
most free dance evenings are held. Dance styles include Brazilian favorites such as gafiera, samba and forró. You need to show up early for happy hour and, for
free entry, before 20:00
. Info:
www.guanabara.co.uk
Shopping, lunches and dinners
Shopping and restaurants in Carnaby
Exploring the
shops and restaurants of Carnaby
is a must.
Carnaby
is just five minutes walk from
Oxford Circus
and
Piccadilly Circus
underground stations, in the heart of
London's West End
. The
13 streets of Carnaby
are famous for exclusive boutiques and international brands, which make it one of the most famous and characteristic
commercial destinations in London
. You enter under the iconic
arch of the famous Carnaby Street
to discover the fashion and lifestyle of flagship stores and global brands. The next door to Carnaby Street is the creative center of the
Newburgh district
, where you can discover independent boutiques, restaurants and iconic brands. For new talents and emerging brands in the food, fashion and lifestyle sectors,
Kingly Court
offers three floors of independent retailers in a beautiful outdoor courtyard. Info:
www.carnaby.co.uk
Lunch at Bodean's BBQ
16 Byward Street, The City, Londra, EC3R 5BA (Tower Hill underground)
Bodean's
is an authentic
American BBQ restaurant
that serves large portions of
steaks
, ribs and other American barbecue dishes. The American decor and atmosphere add authenticity as the friendly service. The main dishes start at £ 6.75. Info:
www.bodeansbbq.com
Dinner at My Old Dutch
221 Kings Road, Chelsea, Londra, SW3 5EJ (Sloane Square underground)
The original
pancake house
was established in 1958 and offers savoury and sweet pancakes as well as a selection of salads, traditional Dutch starters and desserts. The atmosphere is warm friendly and relaxed which makes it a great place for families. Main dishes start from £5.95. Info:
www.myolddutch.com
Dinner at Flat Iron
17 Beak St, Soho, W1F 9RW (Piccadilly underground)
Enjoy a high quality
steak
at just £ 10 at this
restaurant in Soho
. No need to book. All you have to do is choose which side to combine with the meat. Info:
flatironsteak.co.uk
You can reach
London
all year with flights operated by different
airlines
that land at one of the
6 airports
in the city.
Edited by Nicolò Villa
Source: London & Partners Media
Copyright © Sisterscom.com
Where to sleep in London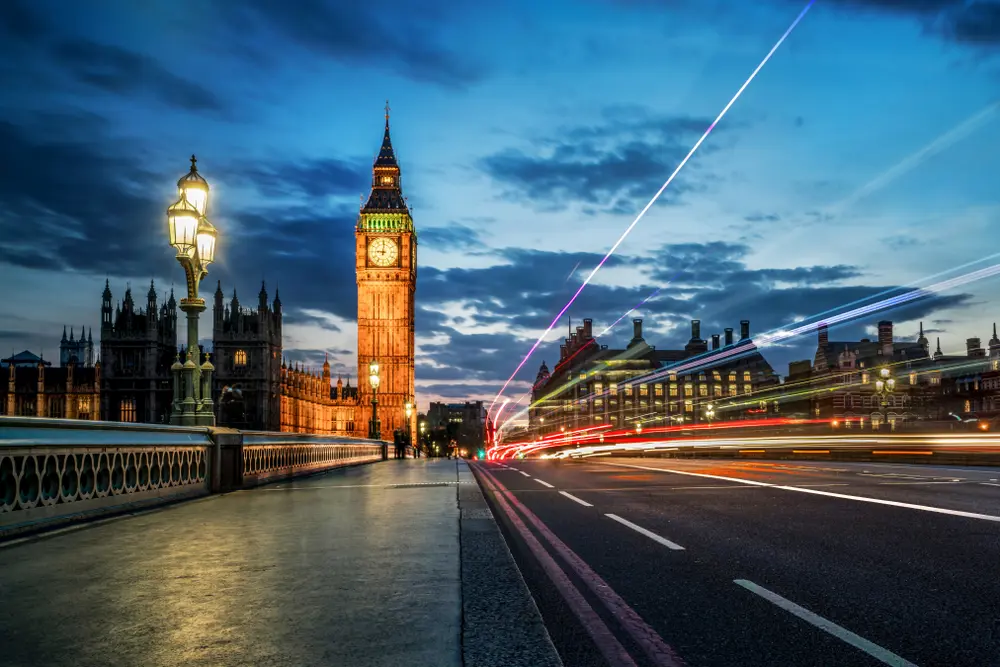 London
is a welcoming city and offers different possibilities for accommodation.
To find the ideal hotel and the best offers you can do a search for the stars but also for districts or landmarks.
DISTRICTS
Hotels in the districts
LANDMARKS
Hotels in tourist areas
AIRPORTS
Hotels near the airports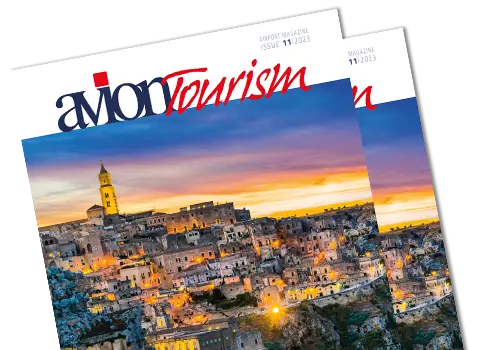 AVION TOURISM MAGAZINE
in digital version
On this issue: The World Heritage Sites of Basilicata and Puglia.