15 May 2019
Art exhibition in the Turkish Airlines lounge in Istanbul
Exhibition of works by the Istanbul Modern Collection for passengers
Turkish Airlines and Istanbul Modern entered into a cooperation to introduce Turkey's modern art to the world. A selection from the Istanbul Museum of Modern Art Collection will be available for the passengers from May 3, in the Turkish Airlines Lounge at Istanbul Airport.

A selection from the Istanbul Modern Collection can be seen at the Turkish Airlines Lounge in the airline's brand new hub, Istanbul Airport. As the Turkey's first modern and contemporary art museum, a special selection from the Istanbul Modern will be displayed in Turkish Airlines Business Lounge at Istanbul Airport. 38 works of 16 artists will be exhibited at a special section set aside for Istanbul Modern.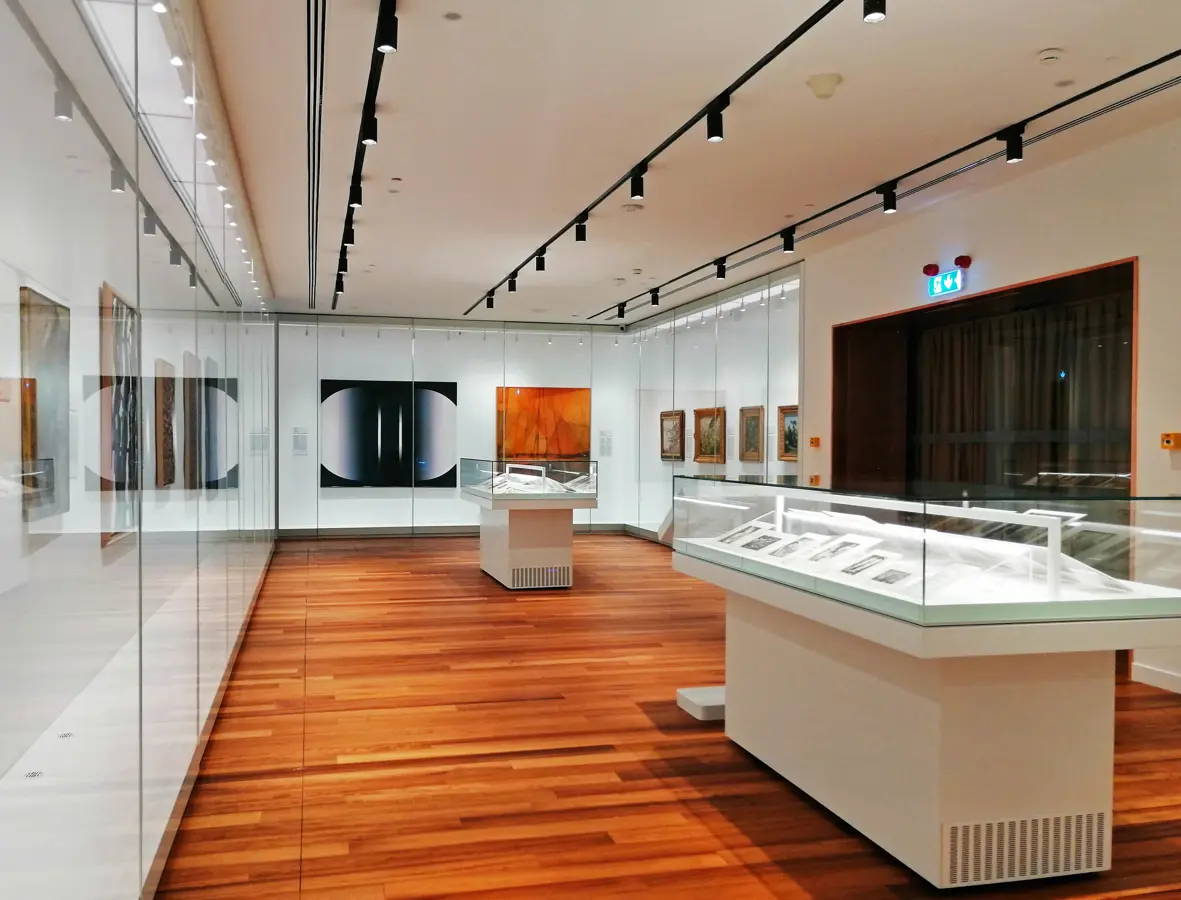 Spanning 130 square-meters, the exhibition titled "A Selection from the Istanbul Museum of Modern Art Collection" will bring significant examples that represent four main dispositions of modern art of Turkey together. Made possible with the collaboration of Turkish Airlines and Istanbul Modern, collection selections will be renewed three times annually within the project.
From landscapes to abstract paintings
Varied type of artworks ranging from the early 20th century landscape painting tradition to the abstract paintings of artists looking for a synthesis between eastern and western arts during 1950s. Housing the works that illustrate the daily life presence of figure painting, the exhibition will also display compositions that interpret cultural values of Anatolia with a new perspective.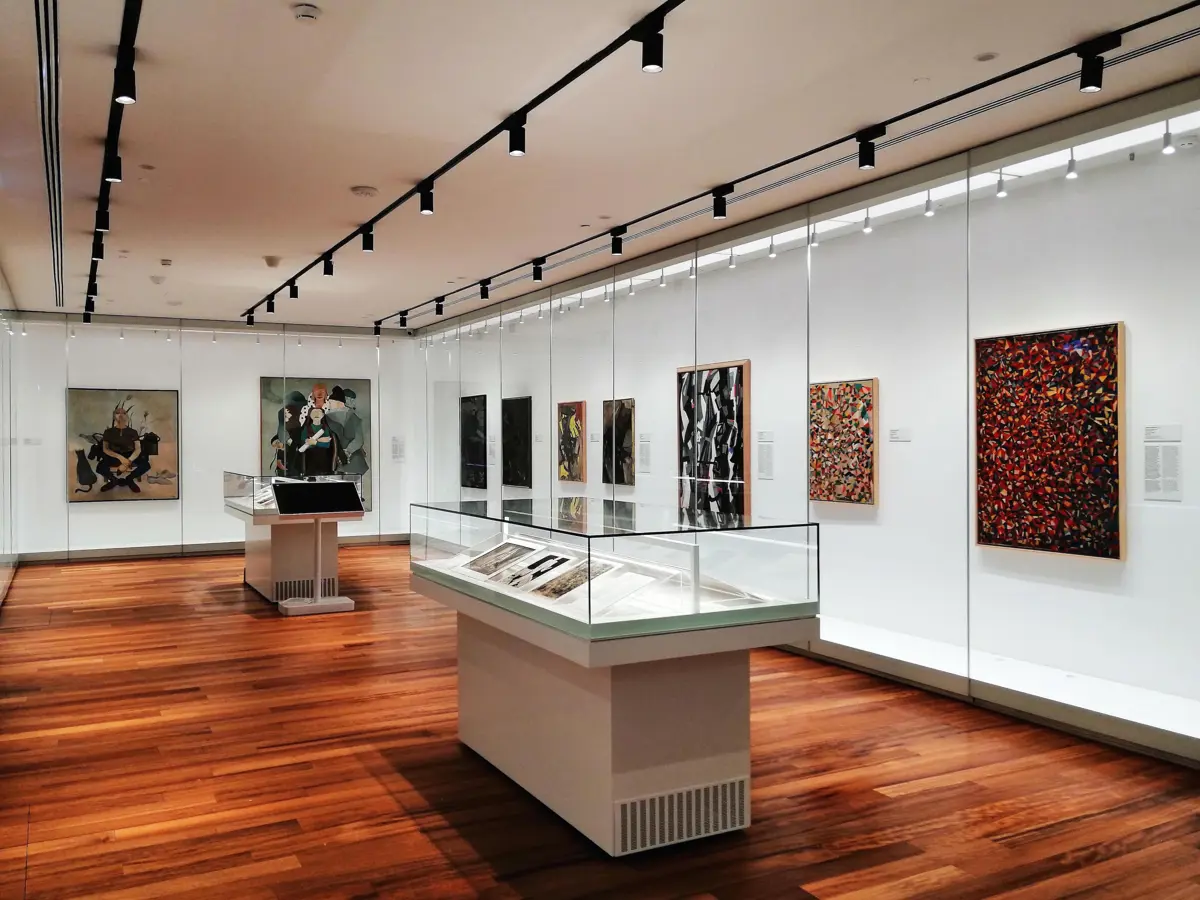 There will be artworks of Şeref Akdik, Hakkı Anlı, Fethi Arda, Ferruh Başağa, Hasan Vecih Bereketoğlu, Aliye Berger, Nurullah Berk, Adnan Çoker, Nejad Melih Devrim, Abidin Dino, Neş'e Erdok, Bedri Rahmi Eyüboğlu, Hoca Ali Rıza, Hikmet Onat, Selim Turan e Fahrelnissa Zeid.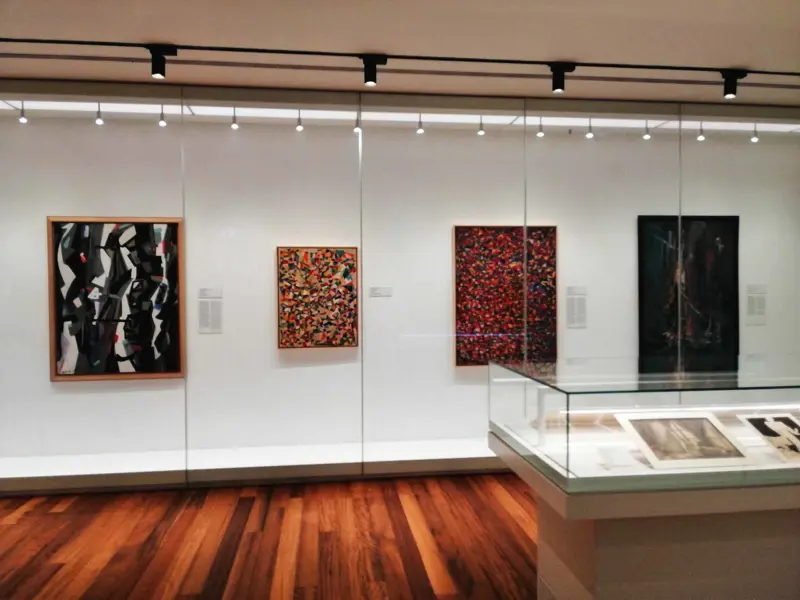 Contribution to the promotion of modern art of Turkey
Chair of the
Istanbul Museum of Modern Art
in
Istanbul
,
Oya Eczacıbaşı
highlighted the importance of
Turkish Airlines' passenger lounge
as a display of Turkey since it will host passengers from all corners of the world.
Eczacıbaşı also said; "With our collaboration with Turkish Airlines, we are happy to introduce modern arts of Turkey to the local and foreign tourists waiting for their flights in the Turkish Airlines Business Lounge at Istanbul Airport International Terminal. We will circulate the artworks three times in a year to display the artworks of different eras and artists to the passengers. With these exhibitions we will not only introduce arts of Turkey to the world but also help the waiting passengers to spend their times in a productive manner between the artworks. Of course, we invite everyone who wish to see more to our museum, Istanbul Museum of Modern Art."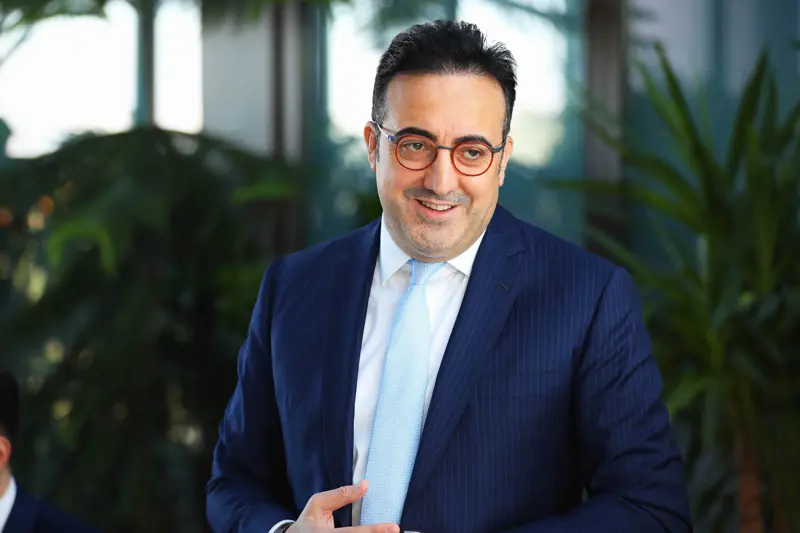 Turkish Airlines
Chairman of the Board and the Executive Committee, M.
İlker Aycı
stated the following on the exhibition; "
As the national flag carrier airline of Turkey, we continue our contributions to the national values of our country. Thanks to our collaboration with Istanbul Modern, we enable our passengers that depart from Istanbul Airport to see the impressive works of Turkish modern art in our lounge, and turn their waiting time before their flights into an exclusive cultural experience. Adding an artful touch to our exceptional travel experience, we will circulate the artworks of the exhibition during the year in order to show our passengers the different examples of Turkish modern art before their flights. We invite all passengers to discover the modern works of Turkish art at the brand new center of global aviation, Istanbul Airport."
Edited by Alisè Vitri
Source and photos: Turkish Airlines, Inc. - Media Relations
Visual: Press - İGA Istanbul Airport
Copyright © Sisterscom.com
Find a flight

Find an hotel in Istanbul
AVION TOURISM MAGAZINE
in digital version
Italian's art cities. On this issue we recommend you: Venice, Bergamo, Milan, Turin, Florence, Pisa, Rome, Naples, Palermo and Catania. Discover the destinations directly on the website of the magazine.