24 February 2022
Moldova closes the airspace
Airlines cannot land at Chisinau International Airport
Following the issuance by the Ukrainian authorities and the Russian Federation declaring the airspace over the Republic of Moldova as one with an increased risk for civil aviation, in order to ensure the safety and security of civil aviation, the Supreme Security Council recommended the Authority Civil Aeronautics closure of the airspace of the Republic of Moldova.
Thus, AAC issued a NOTAM by which it
closed the airspace
starting with 12.00 a.m., local time, on February 24, 2022. According to the
aeronautical procedures
, the aircraft that were to land at
Chisinau International Airport
in the city of
Chisinau
will be directed to the
reserve airports
.
The Civil Aviation Authority is in close connection with the
air operators
as well as with the foreign Aviation Authorities.
Edited by Editorial Staff
Avion Tourism Magazine
Text source: Chisinau International Airport Press Office
Visual photo for editorial use only: Copyright © Sisterscom.com / luckyuran /
D
epositphotos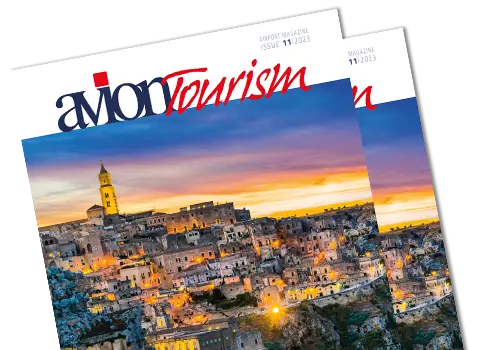 AVION TOURISM MAGAZINE
in digital version
On this issue: The World Heritage Sites of Basilicata and Puglia.