08 July 2020
Milan Bergamo Airport: SACBO obtains certification for Covid-19 risk prevention
A document of exceptional value that will be formally delivered to SACBO, the airport management company for its commitment dedicated to travellers and operatives at the Milan Bergamo Airport
SACBO has won recognition from the prestigious organisation TÜV SÜD, one of the most important certification providers, for its comprehensive, impeccable application of the measures for preventing the risk of COVID-19 that have been implemented in its airport and office premises.
This certification, obtained after stringent audits, completes a process that was initiated in March 2020 in order to guarantee a safe restart for operations at the Bergamo-Orio al Serio airport.
By applying a procedure based on the certified management systems ISO 9001 (Quality), ISO 14001 (Environment), ISO 45001 (Health and safety at work), and ISO 27001 (Information security), SACBO has incorporated the elements necessary for implementing best practices and the appropriate measures regarding COVID-19 prevention into its operational model.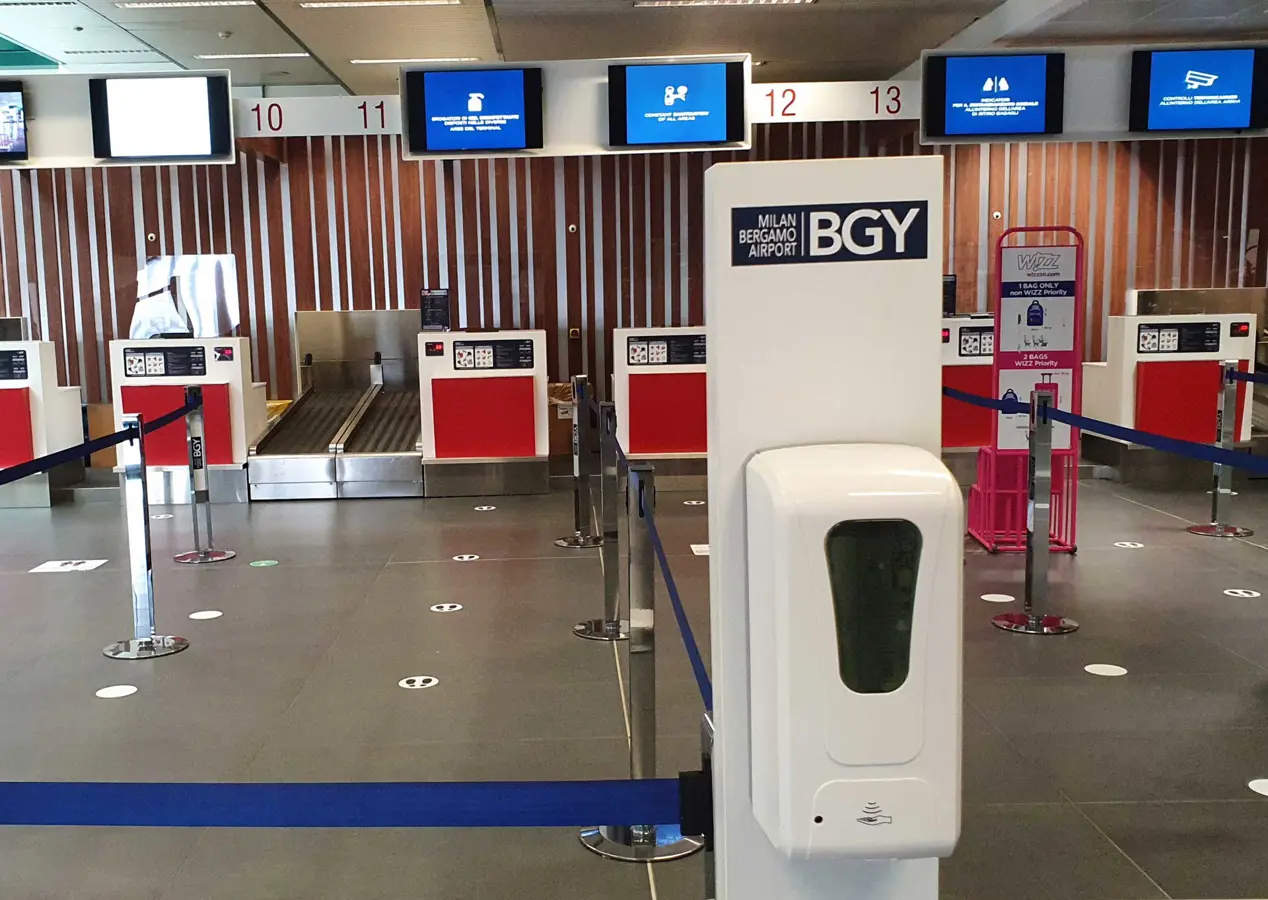 Milan Bergamo Airport, check-in area. Photo: Copyright © Sacbo S.p.A.
These measures are based on Italian and European directives, and they benefit from the experience developed by the TÜV group worldwide in projects that include the management of risks deriving from the pandemic.
In addition to the various corporate management departments, representatives of external stakeholders, such as the airport Users Committee, were also involved in the process. This contribution made it possible to take a wide range of opinions into account, adding technical aspects to the preparation of the requisites to be audited.
The completion of the assessment process will soon be endorsed by the issue of the
TÜV SÜD HYGIENESYNOPSIS
declaration of conformity
, a document of exceptional value that will be formally delivered to
SACBO
. The
airport management company
has received TÜV's congratulations for its commitment dedicated to travellers and operatives at the
Milan Bergamo Airport
.
Edited by Alisè Vitri
Text source: © Milan Bergamo Airport Press Office
Photos: Copyright © Sacbo S.p.A.
All rights reserved. Reproduction prohibited.
Copyright © Sisterscom.com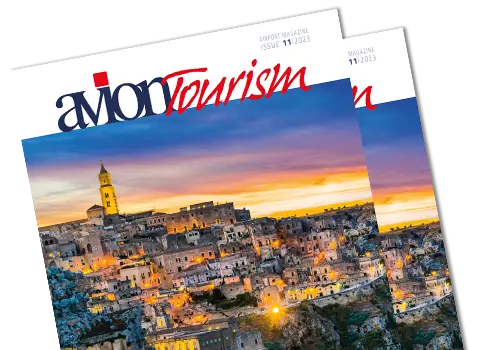 AVION TOURISM MAGAZINE
in digital version
On this issue: The World Heritage Sites of Basilicata and Puglia.