06 April 2023
Load factor in crescita nella settimana pasquale all'aeroporto di Milano Bergamo
Durante la settimana pasquale 2023 sono disponibili 138 delle 142 destinazioni presenti nel programma estivo dei voli e che collegano 39 Paesi
Dopo avere archiviato il mese di marzo 2023 con il consuntivo di 1.212.721 passeggeri, che corrisponde a un incremento del 18,9% rispetto a marzo 2019, l'
Aeroporto di Milano Bergamo
ha iniziato a gestire il traffico della settimana pasquale che, al netto di programmazioni giornaliere dei
voli in linea
con il calendario settimanale della Summer 2023 in vigore da domenica 26 marzo, registra livelli di
load factor
in crescita sia rispetto allo scorso anno che al periodo pre-pandemia.
Le proiezioni per la settimana da mercoledì 5 a martedì 11 aprile stimano il transito di oltre 320mila passeggeri, tra partenze arrivi. Rispetto al periodo pasquale del 2019 l'incremento è nell'ordine del 15%, tenuto conto che quattro anni fa la Pasqua 2019 è stata celebrata domenica 21 aprile e dunque a ridosso della festività del 25 aprile, con poco meno di 280mila passeggeri in transito.
Durante la settimana pasquale 2023 sono disponibili 138 delle 142
destinazioni
presenti nel
programma estivo dei voli
e che collegano 39 Paesi.
Ryanair
, con il più grande operativo estivo di sempre da Milano Bergamo, effettua 108 collegamenti.
Rispetto allo scorso anno figura la novità dei due
collegamenti con gli Emirati Arabi Uniti
, operati da
Flydubai
sull'
aeroporto internazionale di
Dubai
(T3, da dove operano le prosecuzioni anche di
Emirates
) e da
Air Arabia
sull'aeroporto di
Sharjah
.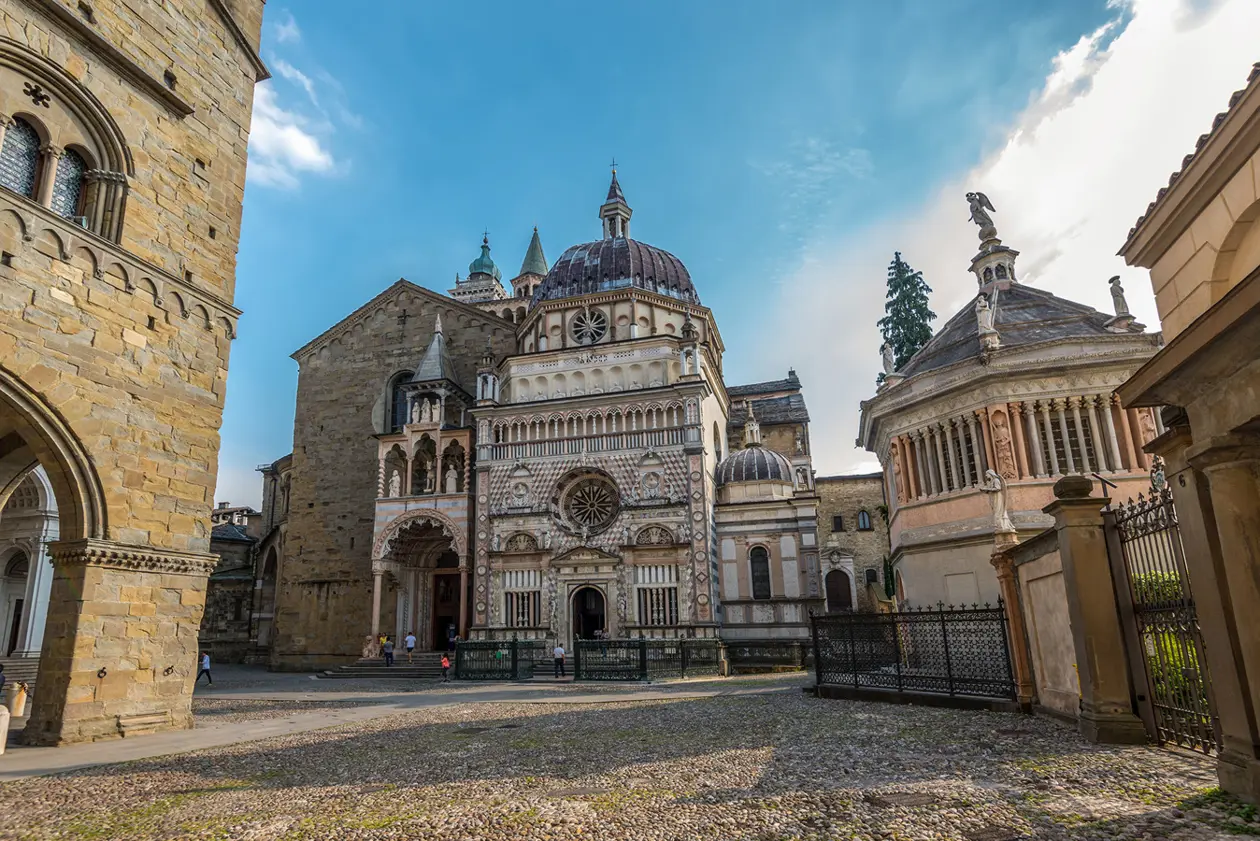 Cappella Colleoni e Basila Santa Maria Maggiore a Bergamo alta. Foto: Copyright © Sisterscom.com / Byvalet / Shutterstock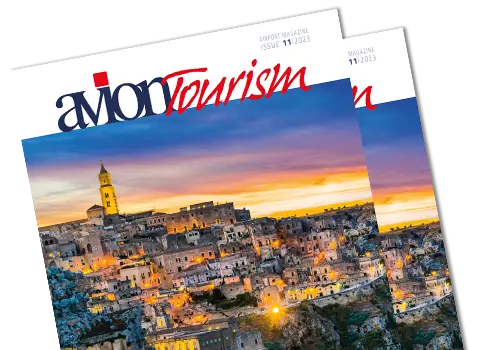 AVION TOURISM MAGAZINE
in digital version
On this issue: The World Heritage Sites of Basilicata and Puglia.