11 September 2021
ACI World renews Airport Health Accreditation for Milan Bergamo Airport
This certificate recognises the commitment of Milan Bergamo Airport to prioritise health and safety measures
SACBO has been granted renewal of its Airport Health Accreditation, issued by ACI World, the international airport association. This is a form of recognition that, following assessment, confirms the correct and effective application of anti-COVID-19 procedures.
Airport Health Accreditation provides a clear comparison between the health measures applied by the majority of airports worldwide in order to combat the spread of COVID-19 and is granted following verification that said measures comply with the guidelines set out by international health organisations and best sector practices.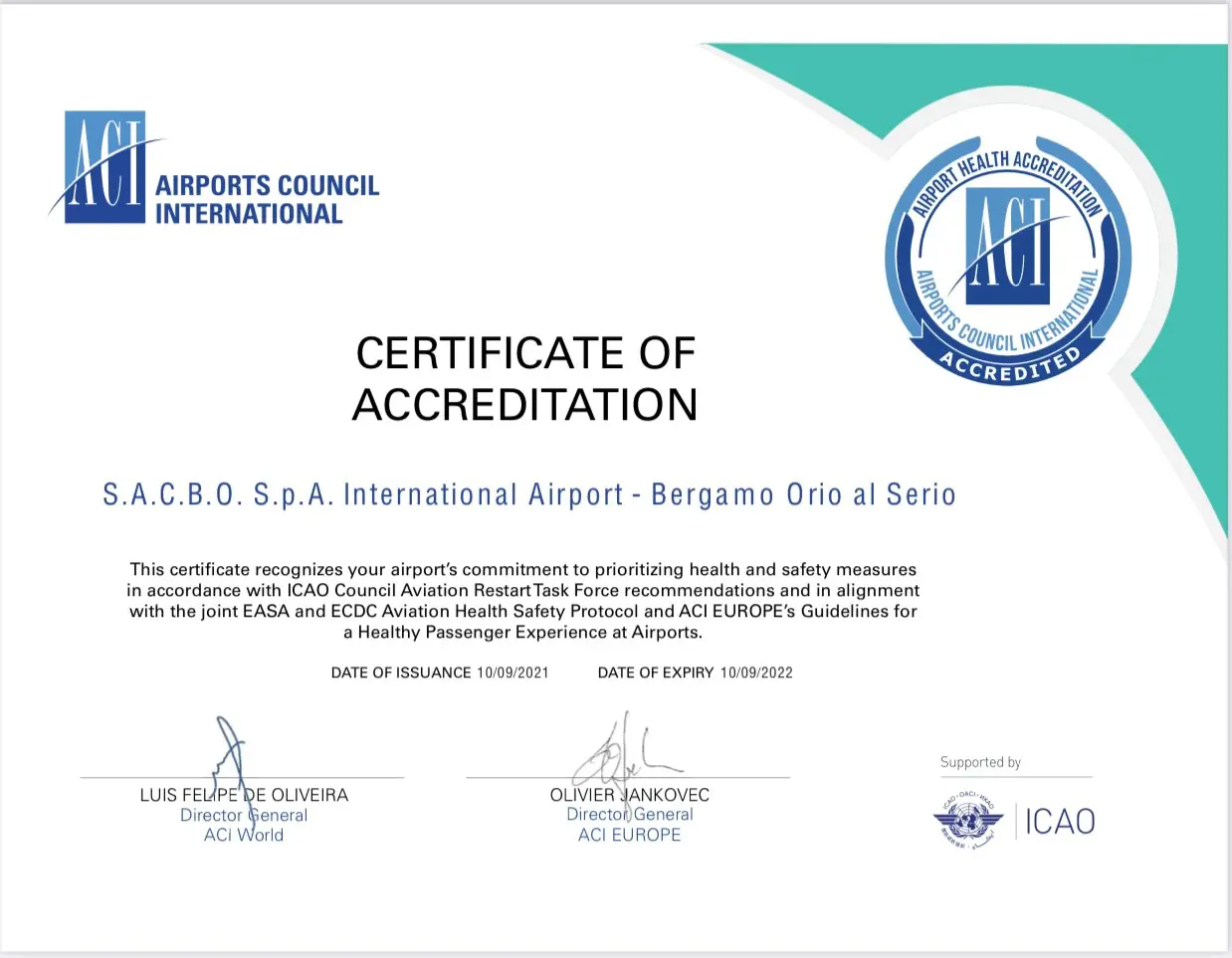 After having carried out an analytical examination of operational and sanitisation processes, methods for their monitoring and the efficiency of detection equipment, ACI declared that our airport has shown to have implemented all possible measures to offer a safe experience to all travellers in the airport.
In the accreditation certificate,
ACI World
stated: "This certificate recognises the commitment of
Milan Bergamo Airport
to prioritise health and safety measures in compliance with the recommendations of the ICAO Council Aviation Recovery Taskforce and in line with the joint EASA and ECDC aviation health safety protocol and the ACI EUROPE guidelines for a healthy
passenger experience at airports
".
The ACI World certification is in addition to the HYGIENE SYNOPSIS certification renewed by TUV Italia last June, which confirms the alignment of SACBO's procedures with regulations to contrast the spread of COVID-19 issued by Italian and European authorities.
Edited by editorial staff
Avion Tourism Magazine
Text source and photo: Sacbo Press Office
All rights reserved. Reproduction prohibited.
Copyright © Sisterscom.com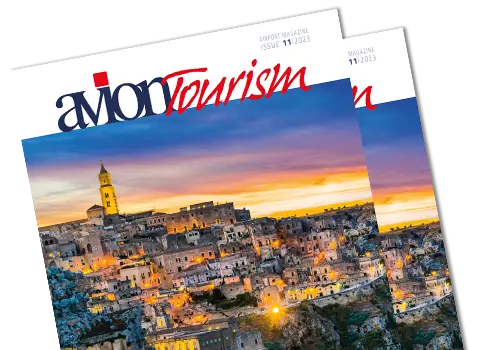 AVION TOURISM MAGAZINE
in digital version
On this issue: The World Heritage Sites of Basilicata and Puglia.