30 June 2023
Eurowings: beach balls on board
Complimentary for children on flights from Germany to summer holiday destinations in Italy, Spain, Greece and Turkey
Beach balls on board: children's eyes light up for little guests. Fun for the whole family at the pool or by the sea: with the start of the summer holidays in North Rhine-Westphalia, Eurowings crews are once again handing out water balls on numerous flights. Almost 30,000 balls are handed out to the little guests over the summer and make the anticipation of the summer holiday even greater for young and old.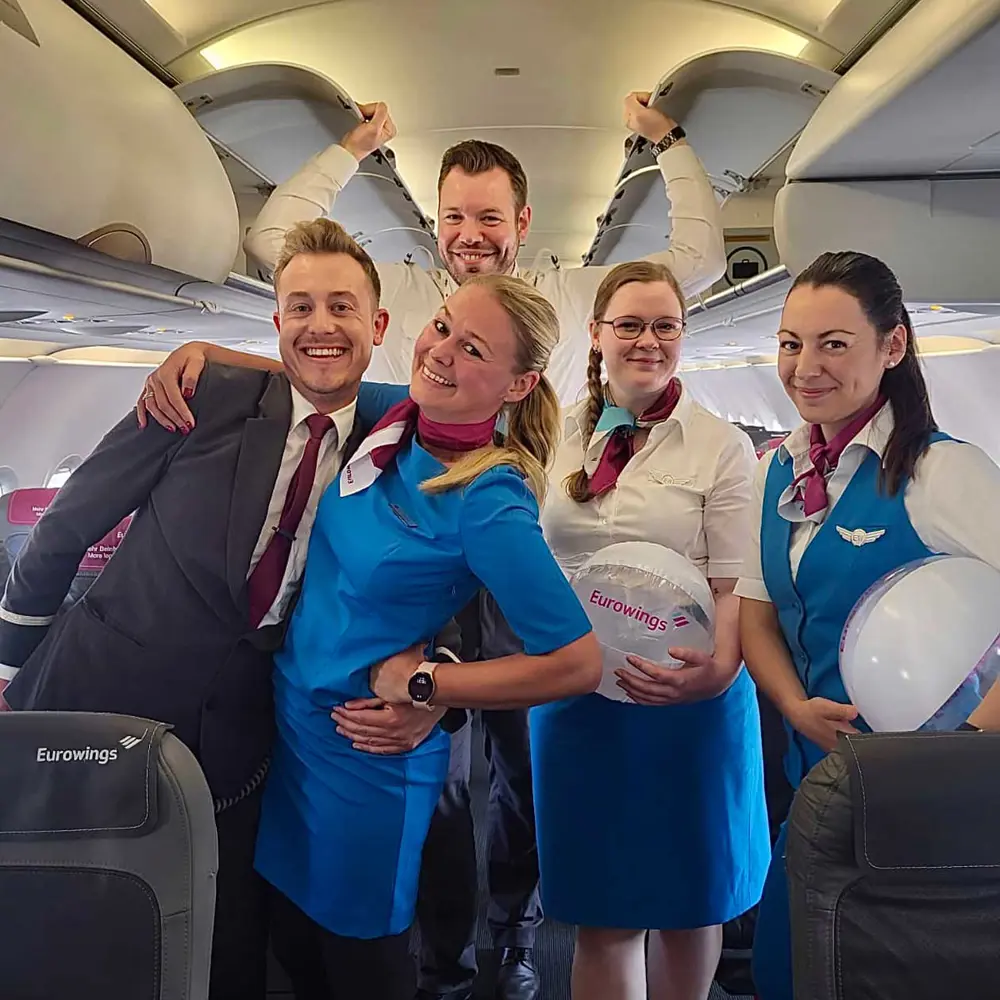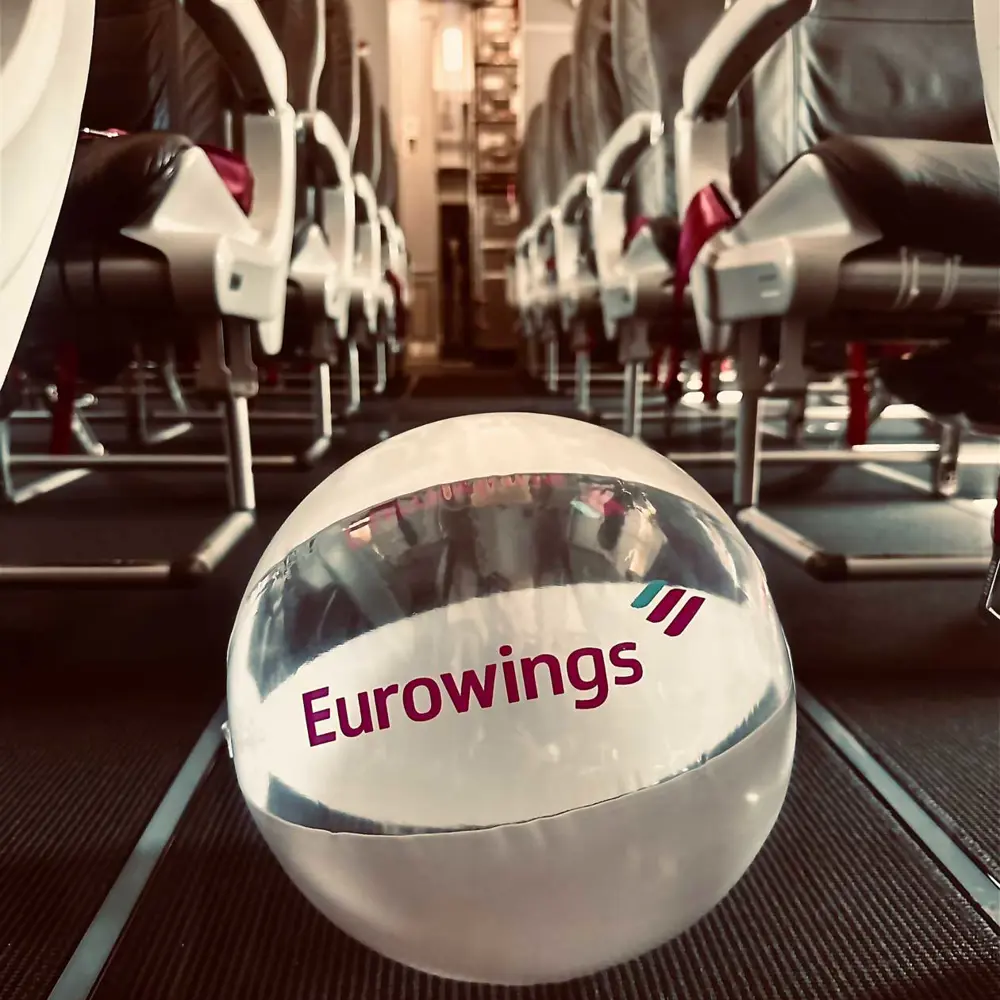 Eurowings: beach balls on board. Copyright © Eurowings.

"Beach balls are a reminder of carefree and boisterous days in popular sunny destinations and we are delighted to welcome families on board again this summer and to present them with these gifts as a gesture of appreciation," says Lorenza Maggio, Head of Customer Experience & Marketing at Eurowings.
There are many
summer vacation destinations
for Eurowings with f
lights from German cities to
Palma de Mallorca
(where the airline has its peak of flights to this summer destination),
Crete
,
Rhodes
and numerous other
destinations
in Italy, Spain and Turkey
.
Eurowings
Eurowings, the airline of the
Lufthansa
Group, large aeronautical group, is the market leader in the
airports
of the cities of
Dusseldorf
,
Hamburg
,
Stuttgart
and
Cologne/Bonn
and currently has a fleet of around 100 aircraft. It focuses on affordable products and services and offers direct flights within Europe. In its current summer schedule, the airline flies to more than 140
destinations
in Europe. With its extensive route network and eleven international bases, including
Palma de Mallorca
, it is the largest German holiday airline. Eurowings currently employs around 4,700 people across Europe.
Edited by editorial staff, Avion Tourism Magazine
Text and photos: Eurowings Press
Palma de Mallorca photo: Copyright © Sisterscom.com /
Shutterstock
---
What to see in Palma de Mallorca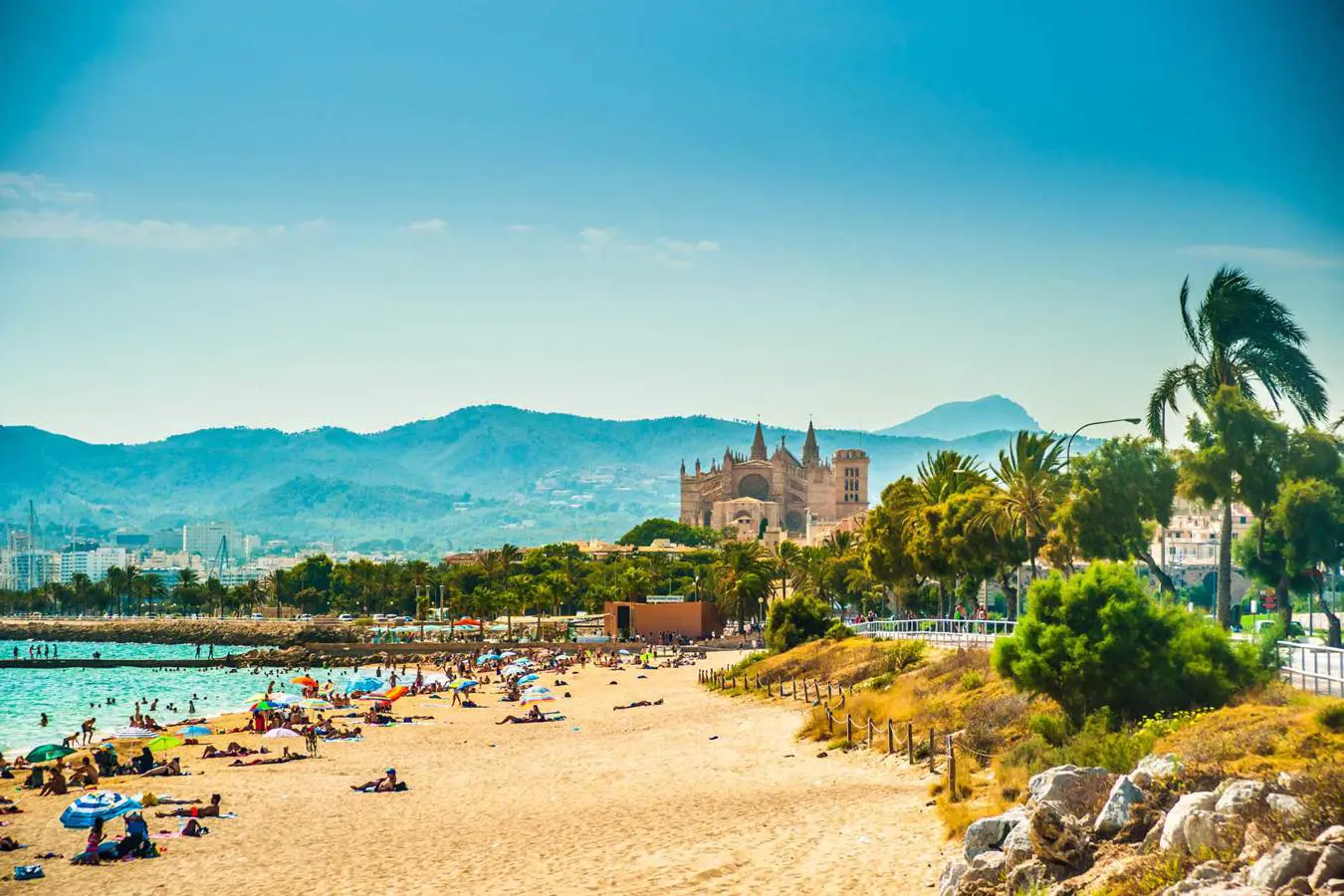 Palma de Mallorca. Photo: Copyright © Sisterscom.com /
Shutterstock
---
Hotels in Palma de Mallorca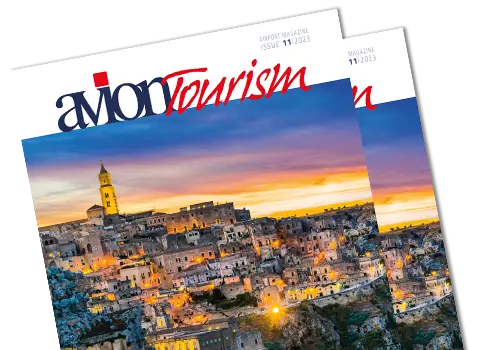 AVION TOURISM MAGAZINE
in digital version
On this issue: The World Heritage Sites of Basilicata and Puglia.